There is often an expectation that red is practically impossible to decorate with, especially as the focus of a room, and especially a bedroom.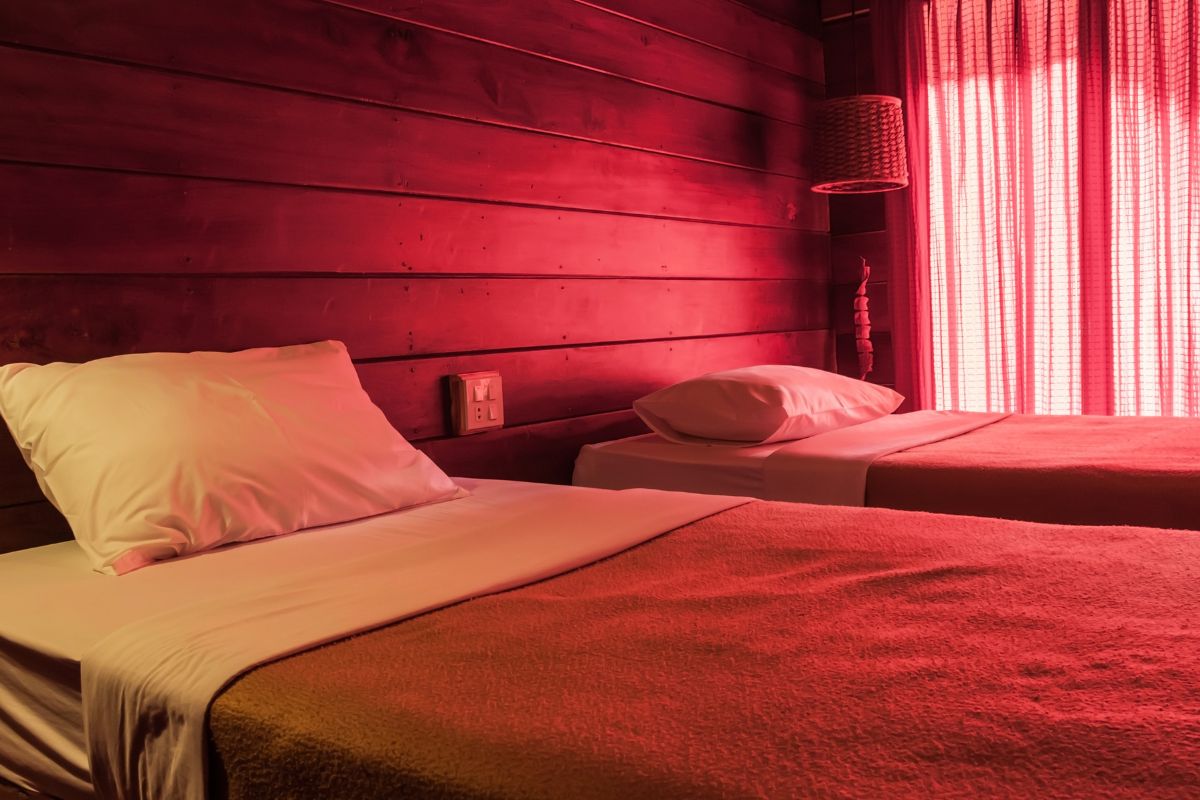 But we are here to dispel this misconception and show you some great ways to decorate your bedroom with red as the focal point.
In spite of this, this is not us saying that red is the easiest thing to decorate with, and you will need to be careful and calculated with how you decide to include it.
Red has a tendency to be overpowering when used in the wrong way, and can often be a bit too vibrant to be able to have much depth when it comes to decorating.
However, there are easy ways to work around this, and you can still have a beautiful and relaxing room while using red as the focal point.
What you should be sure of before you start decorating is that you are sure that you want to go for a red theme.
Since the elements of a red bedroom can be so unique, they can often be difficult to redecorate if you change your mind, not many pieces from a red themed bedroom can be repurposed for a different aesthetic or theme.
However, it is possible, but it is just worth making sure that you are willing to commit to the red theme.
So if you want to make your bedroom have a red theme, and you have no idea where to get started, we have put this guide together to give you some inspiration to ensure that you will know how to put together an effective red bedroom without it being too overwhelming, so if you need help making a red bedroom, keep reading!
How To Design A Red Bedroom
So what should we be keeping in mind when we are decorating a red themed bedroom, and what should we aim for, and what are we avoiding?
There is not one single way to be designing a red bedroom, and there are many different approaches we can take to still get an effective and beautiful result. But there are some things we should avoid.
The main thing is to not use our focus color too much, while this is true for any focus color, more saturated tones like red make this even more important.
We can still have a red themed room without all the furniture, walls, and floors being red. 
Also, we will have a focus on looking at different shades of red.
When you say red, people get a vision of the primary bold shade of red, and then wonder how that could ever work in a room, but that is just one shade, and red encompasses many different more neutral, or warmer, or paler shades which when combined or focused upon can make a very effective design
When you are looking at the inspiration we are providing in this guide, keep these ideas in mind.
With as impactful of a color as red is, less is definitely more, and we can follow this philosophy to get some amazing results, so let's see what you can try!
Use Small Pops Of Red
If you want to incorporate a red theme into your room, but do not want to make it too overwhelming, an easy step you can take is to start introducing small pops of the color into your room.
This could start off with just some pillows, or maybe a chair, or desk. You can work your way up one item at a time and you will quickly find that red is a theme in your room, without being overwhelming.
Pair Red With Black
If you want a shade to pair red with to help keep it from being too impactful, you can pair it with black to give it a more refined 50s aesthetic.
This also gives you much more freedom for a classy aesthetic and goes great when paired with gold accents and different shades of white and gray.
If you keep red and black as the focal points, the amount of design freedom you get from this is actually quite astounding.
Use A Red Headboard
If you want a good starting point to begin incorporating red into your bedroom aesthetic, a move you can make is to get a headboard which is in a subtle shade of red.
Many manufacturers now offer headboards in a much wider array of colors, so something like red is now a more viable option.
A headboard is a surprisingly versatile tool when it comes to bedroom decor as they take up a lot of space, but do not draw too much attention, making them the perfect spot to include a highlight color like red.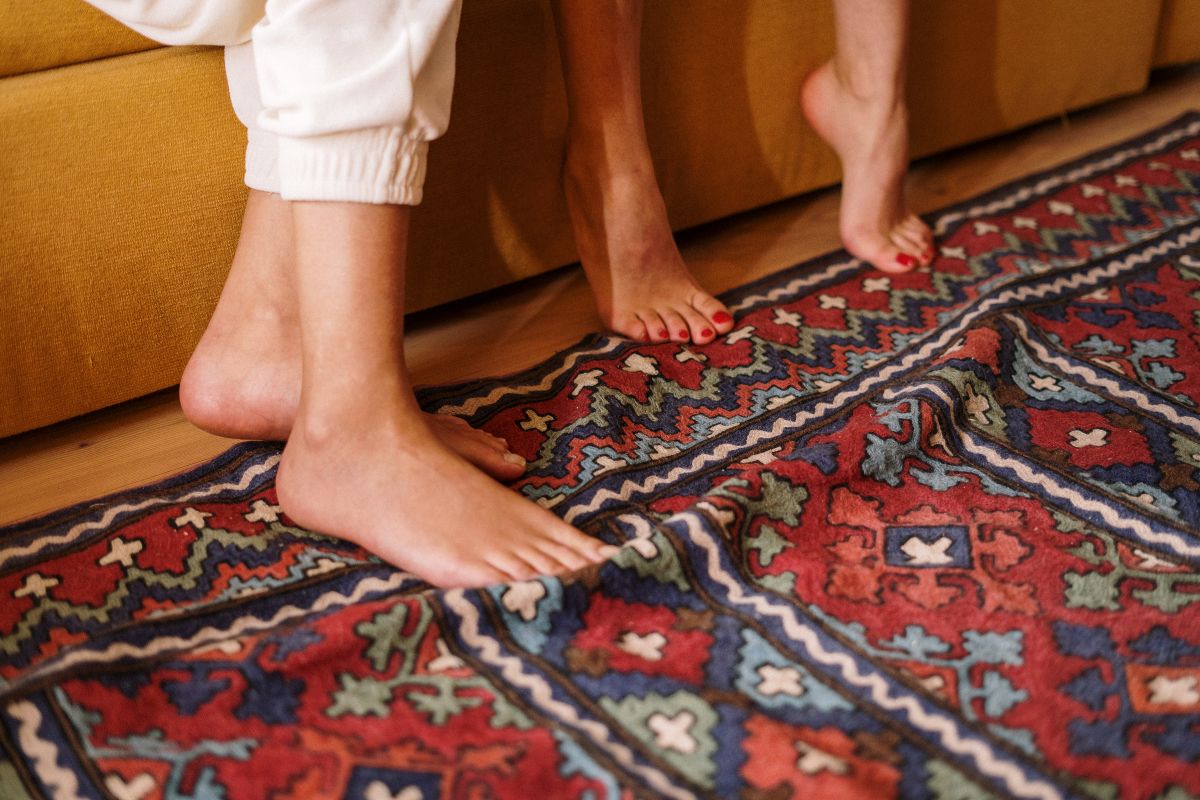 Use A Large Area Rug
A place which people often overlook when it comes to incorporating design themes and color into your bedroom is on the floor, and when it comes to floor based decor with the color red, one of the best things to try would be a beautiful red rug.
You can get many classic rug designs which all have red as their focal point, and have a distinct aesthetic, without overpowering the room.
Red Walls With A Painted Ceiling
If you want a way to balance out walls which have been painted a tasteful shade of red, try going for a patterned motif on the ceiling as this will help balance out the red walls by drawing your attention to not look directly at them.
Going for a bold geometric design is a great way to make the room more interesting as well.
Pair Red With White And Blue
Red with white, and pastel shades of blue especially go together very well, and is a great way to include red in your bedroom without it being overwhelming.
This gives you more freedom when it comes to looking for furniture since you are not just tied to red, and can instead use this trio of colors.
Use Bold Patterns
Red pairs amazingly well with bold patterns, as shown in the aforementioned rugs. If you can find a comforter, rug, or wallpaper with a beautiful red pattern, it will be a great investment!
Go For A Glamorous And More Sophisticated Look
Go for a more glamorous look than might be natural for you when working with red, as this color is amazing at achieving this effect.
Go for simple but effective pieces of furniture and play with luxurious textures and metallic highlights, all with a red motif for an effective result.
Pair Red With Blue
A paler red with a deep shade of blue will always look amazing, especially if you prioritize the red over the blue when it comes to the furniture. By using these colors you can get very effective results.
Embrace Any More Unique Red Features
Try and incorporate red in unique ways, whether this be unique furniture, or even the skirting of the room. By looking for unique ways to implement it, your room will be more unique in the long run.
Use Red In A More Classic Way
The most classic ways to incorporate red into your bedroom is through luxurious fabrics and upholstery and using these as focus points in the room.
If you look at more classic and timeless red designed rooms, you can find the inspiration you need easily!
Opt For A More Comfortable And Coastal Feel
Red works well with coastal themes rooms, so take advantage of this comforting aesthetic when choosing red themes for your room.
Keep The Red Contained
If you keep the red theming located in one part of the room, it can seem more focused and will be much more effective, but not overpowering.
Consider A Red Gallery Wall
Using red frames for a gallery wall will get amazing results, and is a great way to include more art in your room. Spray painting frames is an easy way to get this effect.
Try Using A Darker Shade Of Red
If you want to be more free with your choices of shades when it comes to using red. Try using more dark shades of the color, which are still undeniably red, but less overpowering, and easier to implement into the room.
Takeaway
Hopefully this guide has given you some ideas and inspiration to work off of to get effective results when working with red for a room design!
There are plenty of different ways to incorporate red into your room without in being overwhelming, and hopefully this guide has given you the inspiration you need to use it wisely. 
You by no means have to try and incorporate every idea suggested in this list, as that would probably be borderline impossible.
But instead choose a couple of the suggestions which we have made and use these as a focus when you are designing your room. If you do this you are likely to get amazing results!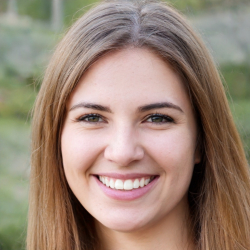 Latest posts by Maisie Park
(see all)