The bathroom is one of the most important places in the home. You'll spend an important part of each day in there – washing, cleaning your teeth, bathing, and much more.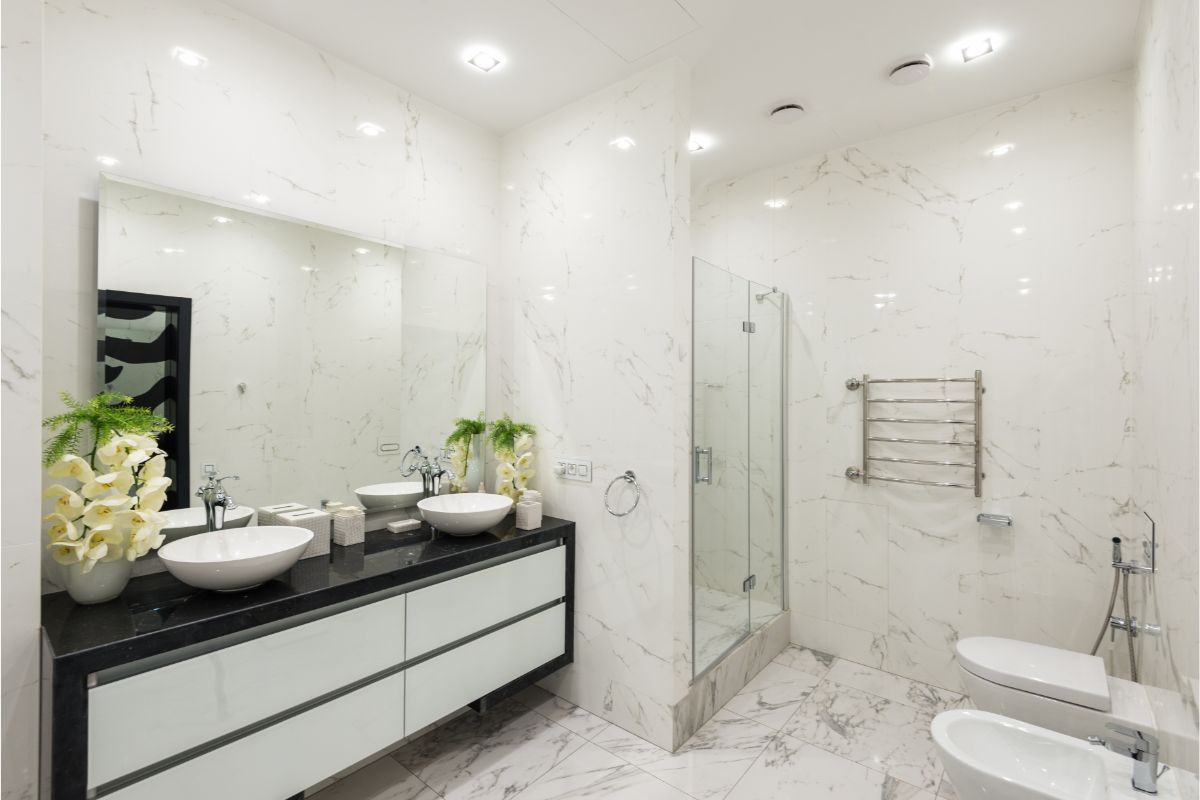 As a result, you'll want your bathroom to look wonderful. After all, who wants to spend so much time in a room they don't like?
Thankfully, there are loads of ways to liven up your bathroom, from installing new amenities to giving the wall a new coat of paint.
One of the best ways to improve your bathrooms is by changing the lighting over the bathroom mirror.
Not only does this have a stylistic purpose, making the room look much nicer, but it also has a practical purpose!
When you're looking in a mirror, you will want to be able to see your face in vivid detail.
This means that the mirror needs to be well illuminated, and a light is the way to do it.
However, there are loads of different styles of bathroom mirror lighting on the market, and it can be difficult to find the one that is going to be best for you.
Thankfully, we';ve done the work for you! In our handy guide below, we've collected together 15 bathroom mirror lighting ideas for your perfect home.
You'll find your new favorite mirror lighting in no time – read on!
15 Bathroom Lighting Ideas Over Mirror For Your Perfect Home
We're beginning our list with one of the more simple ideas for bathroom mirror lighting, but it's undeniably effective.
These lights consist of a small tube of light which sits horizontally above each mirror.
They're connected to the wall with a sleek silver attachment, which contrasts well with the warm glow of the light itself, making for a very sophisticated overall lighting feature.
One of these lights should provide enough light to see yourself very clearly in your bathroom mirror, without overwhelming you with too bright a glow.
This is quite an interesting pick for your bathroom mirror lighting, with a unique and stripped-back appearance that is sure to turn heads!
With this light, you get three separate light bulbs all evenly spaced out along a wide horizontal arm that's sticking out from the wall.
You have one bulb in the center of it, with the other two on each end.
It's a very neat little light fixture, with the even spacing of the three lights being very visually appealing.
On top of all that, the fact that it uses naked bulbs is even cooler!
A naked bulb without a lampshade or covering is a very stylish, creative way to display your lights. It has a sort of "going back to basics" charm to it!
A very stylish and modern way to do your bathroom mirror's lights, these aren't actually above the mirror at all!
With this light fixture, you get two hanging lights that come down from the ceiling.
However, in order to avoid them hanging too far over the mirror and obscuring your view, they instead hang down to the left or right of the mirror.
The off-center approach of these makes them very eye-catching.
On top of that, the fact that they throw light on you from the side, rather than above, means that you'll get an excitingly different view in the mirror than usual.
This arrangement of lights above your bathroom mirror is quite similar to the previous series of three bulbs we looked at, only now the bulbs aren't naked.
With this fixture, you get three separate lamps, each encasing their respective lightbulb.
There is a certain elegance to this lighting arrangement, because the lamps are solid black, as are their arms and the attachment to the wall.
It makes them all look very sophisticated, and the jet black color contrasts well with the bright white light that is coming from the bottom of each of the lamps.
If you've got a bright white bathroom, then this black light fixture will fit right in, giving an eye-catching contrast.
There are going to be few bathroom mirror lighting designs that are more modern and stylish than this one.
If you have a very contemporary bathroom with lots of sleek, clean edges and minimalist design, then this option is perfect for you.
The subtle illuminated glow that goes around the back of the mirror helps to keep things clean, giving off enough light for you to see, but keeping the source of the light actually obscured,
With this pick, you get the mirror installed with the light, though you could figure out a way to put back lights all around the area behind your own pre-existing mirror.
Earlier in the list, we looked at a bathroom mirror lighting fixture where there were two lamps hanging to the side of the mirror. Well, this is the logical extension of that!
Here you get two hanging lights, but one goes either side of the mirror.
This means that your mirror will have a full coverage of light, clearly illuminating your face whenever you look in it.
On top of that, the hanging nature of the lights is very sleek, with a jet black cable contrasting with the transparent glass bulb encasing the light.
This is another design for very modern bathroom designs, with a stylish, almost-futuristic light either side of your mirror.
The lights in question are vertical light bars, which look like upright glowing strips.
The straight-forward look of each bar, which is simply a rectangle of light and nothing more, makes it all look incredibly minimalist and smart. Very cool!
Here's a very cool layout for your bathroom mirror lighting! This takes the designs of a few we've already looked at, but makes use of them all.
You get horizontal tube light over the mirror, like the one we started this list with, but then also contrast that with two vertical tube lamps either side of the mirror.
The arrangement of differently orientated lamps is really appealing, as is the fact that this triangle of lights gives you full coverage.
This stylish circular mirror comes with lights built into it, perfect for illuminating your face.
With the circle of your mirror, you get a band of light that goes all around its rim. This way, your reflection will be lit from all angles.
This is similar to the previous one, but now the circular mirror is backlit.
A backlit, rather than frontlit, mirror has a different feeling to it. It still illuminates you well, but the light is a lot cozier and warmer, because its source is hidden.
Upright lampshades are one of the classic light fixture types, and they work just as well with your bathroom mirror.
The lampshades can either go at the sides of your mirror, or they can even attach to the mirror itself (as in the picture). Either way, you get a smart lampshade with a soft glow!
This is the same as the circular frontlit mirror we covered earlier, only not it hangs from the wall!
Rather than be attached to the wall, this mirror uses a rope to hang from a little protrusion instead.
It's a small change with big results – it gives the mirror a more playful feel.
This light fixture uses five bare bulbs, each differently positioned on an arm that comes from the wall.
It's a fascinating design, with an upright and downward bulb on each end, then three outward-facing bulbs placed evenly between. This unique arrangement is sure to draw attention!
These bathroom mirror lights have a pair of glass spheres with a lightbulb in each. It's a simple design, but an elegant one.
Fancy golden arms connect the glass spheres to the wall, and then the spheres themselves sit just overhanging the mirror.
By having a pair of lights, you're sure to get all the illumination you need!
We're finishing with the fanciest of them all!
These bathroom mirror lights use hanging glass spheres from the ceiling.
We've seen that before, right? Well, these also have a stretched golen hexagon shape that hangs from the lamp cable.
This is a classic 1920s style shape, making your bathroom appear like a fancy room from a mansion in "The Great Gatsby".
Final Thoughts
A great way to improve your bathroom is by adding some new mirror lighting.
Find some inspiration with our 15 ideas for bathroom lighting over your mirror!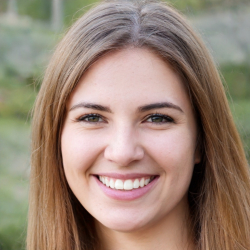 Latest posts by Maisie Park
(see all)