Is there any room that is more cozy than a farmhouse-style living room? The aroma of freshly baked bread should permeate farmhouse living rooms constantly, and quality time with family should be plentiful and serene…yet lived in.
It is not surprising that farmhouse style is becoming increasingly popular worldwide. The widespread resurgence of farmhouse styles has its justifications. It arouses warm reminiscence and comfort. Apart from that, it creates a unique environment.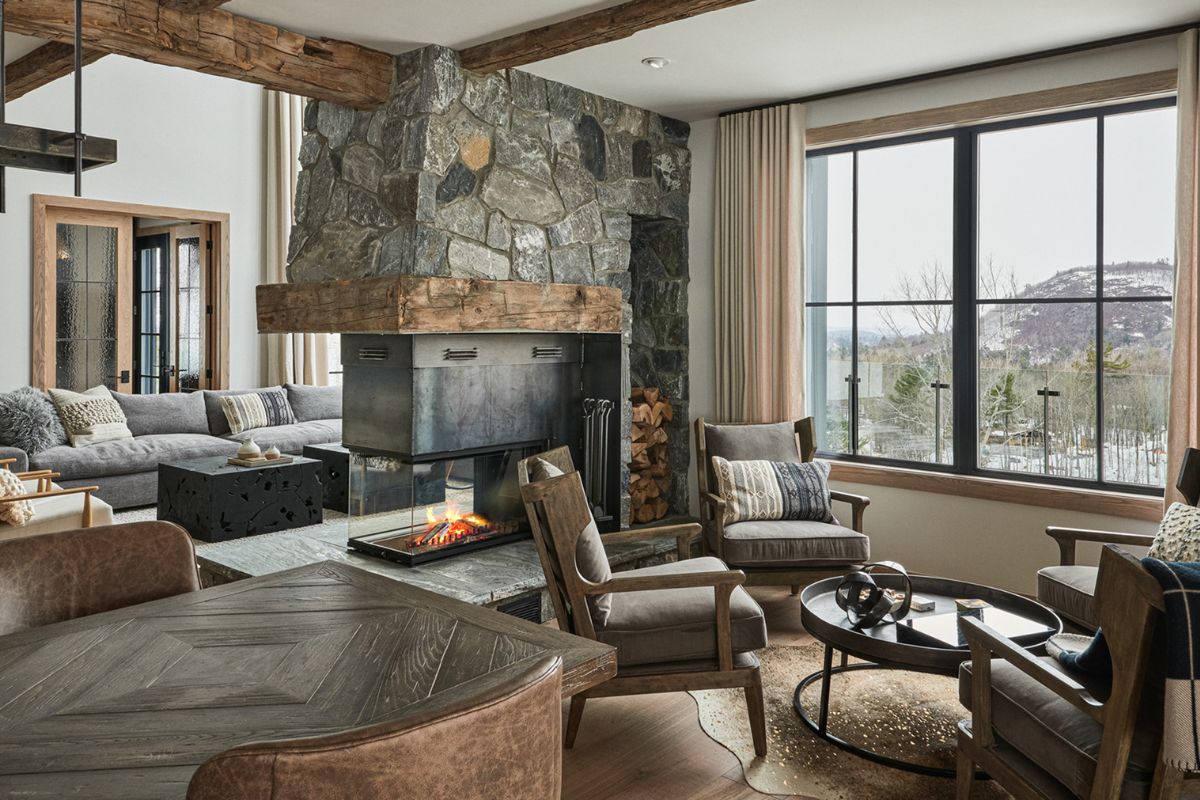 Right now, farmhouse style is popular in home design and décor. Farmhouse décor may be used in a variety of ways into practically any design aesthetic.
Farmhouse-inspired decor can be used in various ways to decorate in modern, classic, and rustic styles. It is well-liked since it is both traditional and adaptable. Many different home designs and types can incorporate farmhouse-inspired details.
Your home can benefit from farmhouse decor to provide character and comfort. Farmhouse design evokes a sense of coziness, friendliness, and warmth. Making these additions will definitely make your property a desirable place to be!
Additionally, farmhouse decor is frequently distinguished by natural features, rustic antiques, and neutral colors.
Everyone can support the aesthetic of a farmhouse style living room. Consider large couches, rustic wood exposed beams, and lovely shiplap.
It's the stuff that dreams are made from! The best of the best may be found in these charming living room design ideas.
If you want to remodel your home, look over some of these gorgeous farmhouse living room concepts and choose the one you want to take your living room to the next level of comfort and style.
15 Farmhouse Living Room Design Ideas
1. Wooden Entryway Bench
Farmhouses frequently include an entrance. The front entrance, the back, or a side door can all be used as the entryway. A modest wooden bench in your foyer is functional and keeps with the country aesthetic.
Use your bench as a spot to remove your outdoor footwear. So that you may unload your belongings before you enter the house, place a rack for coats, shoes, and a key rack within the same area.
A wooden bench is the ideal addition because wooden furnishings are essential to farmhouse design. Your bench will be ready to use once you add a few pillows.
2. A Fall-Inspired Porch With Wicker Seats And Calligraphy Sign
Signs written in calligraphy are a fundamental component of farmhouse design. These signs are frequently made of glass or wood, and they are inscribed with the family name, a sentimental message, or both.
Consider creating your own porch in the style of fall. The hand-lettered sign and ornamental lantern are both black, matching the color of the black wicker seats.
Once more, pillows are used to adorn the chairs for a cozy appearance, and some white pumpkins add just a touch more to capture the essence of autumn.
This style is adaptable to numerous occasions and seasons. Change your pillows as well as the signs to fit every occasion!
3. Farmhouse Style Flower Vases
Farmhouse style frequently features bright flowers with opaque white ceramics. Although these vases are well-liked, there are many more models available. Put these vases on the console table, the dining room table, or even the mantle of the fireplace.
You could make use of artificial leaves, which are a great idea if you struggle to remember to water your plants.
4. Decorative Ladder
A farmhouse-style interior must incorporate wooden elements. Depending on how much rustic flair you want, you can buy pre-made wood ladders in a variety of colours or look for a secondhand one to recycle.
It's practical and adorable to include a ladder with a tiny wreath and a blanket. Put this ladder to the side of a living room or bedroom so visitors can easily get the blanket.
A similar approach can be applied to a bathroom, however towels should be used there instead of blankets.
5. Tiered Rustic Centerpiece
A farmhouse dining area nearly typically has a centerpiece. Metal, multi-tiered centerpieces are available at numerous home décor or thrift stores. Using a salvaged cake stand would also work.
Include imitation plants and wooden accessories like a little sign or a strand of beads. You can expect your visitors to feel at home and enjoy a home-cooked meal if you place this centerpiece on your dining table.
6. Dark Wood In The Dining Room And Kitchen
If you want to give your common rooms a more contemporary farmhouse feel, incorporating dark wood is a good option.
The area gains complexity by darkening the wood and metal, which are fundamental elements of the style. In order to make the dark metal and wood furniture stand out, add light to the space with a beautiful accent rug as well as a lighter wall color.
7. Neutral-Colored Bedroom With Wooden Furniture
To make a peaceful and neat bedroom, add neutral hues to wooden bedroom furniture that is light in color. Use metal elements on the furniture, such as handles on the dresser or lamp bodies, to add texture.
To add some colour to the cream-colored environment, place a little plant there. The minimalism of farmhouse life is enhanced by keeping the main bedroom's furniture and coloration neutral. You may also use bulky blankets or a handwoven rug to create textures.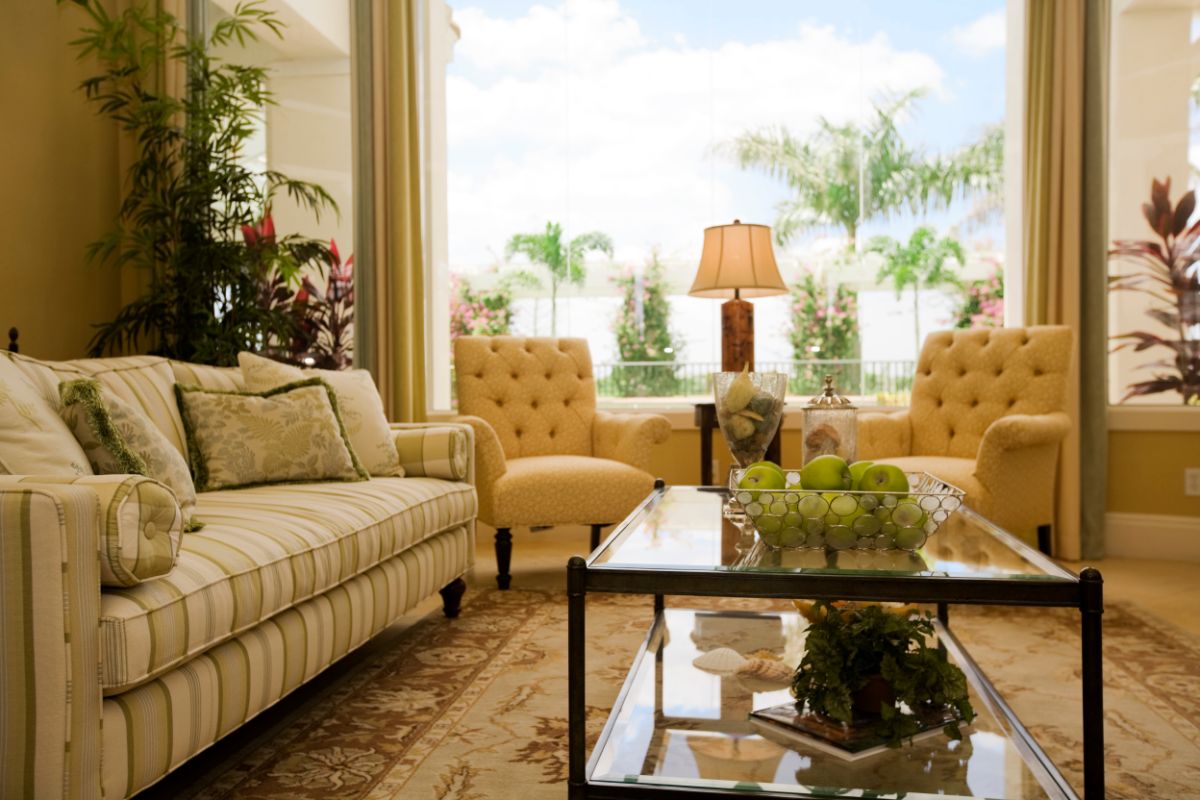 8. A Clawfoot Bath
The bathrooms are a crucial component of your ideal farmhouse. Luxury and glitz are frequently connected with clawfoot bathtubs. They do, however, play a significant role in farmhouse design.
For a rustic vibe, place a burlap-like bathtub rug right in front of the tub and a little wooden footstool next to it. The rustic concept can be carried throughout the bathroom by installing a wooden cabinet or a shiplap wall.
9. Wire Baskets
Your farmhouse style is perfected by wire baskets. They can be used in living areas, kitchens, bathrooms, and even bedrooms. They have a wide range of sizes and forms and are incredibly adaptable.
As previously noted, it's critical to decorate a farmhouse-style home with a contrast of metal and wood. Bring the wire baskets and the metal in here! They are useful since you may complement the room with coloured pillows, towels, blankets, and other items.
10. Old Windows
Old windows make a beautiful decoration! They assist in bouncing light about the space and perform a similar purpose to mirrors. As a result, the space appears larger and brighter than it actually is. Reuse an old window to achieve the most authentic rustic appearance!
It can be displayed on a mantel, embellished with a handwritten sentiment, or even filled with photos to serve as a temporary frame. The timber and glass combination is ideal for the country farmhouse look no matter how you look at it.
11. Use Natural, Neutral, And Wooden Kitchenware
The focus on the lounge room and kitchen is a significant component of farmhouse décor. These rooms see the greatest traffic and are frequently visited by guests because they are frequently used the most in the home. Incorporate neutral hues into your cookware.
Invest in inexpensive vintage vases to display wooden cutting boards and kitchenware as centerpieces or decorative items. This is a fantastic approach to maintain the aesthetic while keeping these frequently used objects on show.
12. Woodland Animal Motifs
Want your farmhouse to have a more ominous and ethereal atmosphere? An excellent method to do that is by embracing the farm-related animal motifs! Decorate the area with figurines of deer, hens, or cows.
To keep with the motif, incorporate rustic materials like faux fur rugs. Given that they are accented by wood, these fabrics go nicely with a farmhouse aesthetic.
13. Hanging Wicker Chair
These chairs are frequently influenced by boho design. But the farmhouse design has some crossover appeal.
A hand-lettered pillow and some flannel cushions will complete the look of the chair to create the ideal farmhouse hanging chair. Additionally, it complements the rustic textures seen in farmhouse decor, such as handmade signs and wood baskets.
14. Think Natural
The most crucial aspect of farmhouse design is to embrace nature's components. Consider everything you would discover on a farm.
Ceramic pots, metal cooking utensils, decorations with animal themes, artificial eggs in baskets, or simply having wood around. The atmosphere of your area will be drastically changed by using these things.
15. Farmhouse Style Art Pieces
Any living area must have art, of course, but if you're looking for the farmhouse look, think about actually using farm-themed art all over the place. Consider images of barns, farm animals, churches, and open spaces.
Look for work that complements your colour scheme and is understated.
Final Thoughts
The fact that farmhouse decor is similar but not identical is one of its benefits. Try not to purchase everything brand-new. The farmhouse style also has an antique vibe, which adds to its charm and friendliness.
Whenever you can, try to reuse or upcycle things. Whatever you choose to do, inject some of your character into the room, and you'll be happy with the outcome!
We are aware that there are a variety of ways to decorate with a farmhouse style. You can try something that is rustic, modern, or a mix of both. Farmhouse design is quite adaptable and can be tailored to your needs.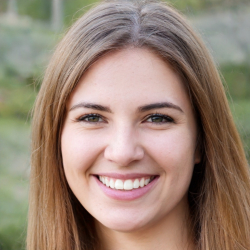 Latest posts by Maisie Park
(see all)