We all love a quartz countertop. There are many colors to choose from but the classic white is by far the best. Whether it be a beige white or a strong stark white there can be several hundreds of colors for you to pick from.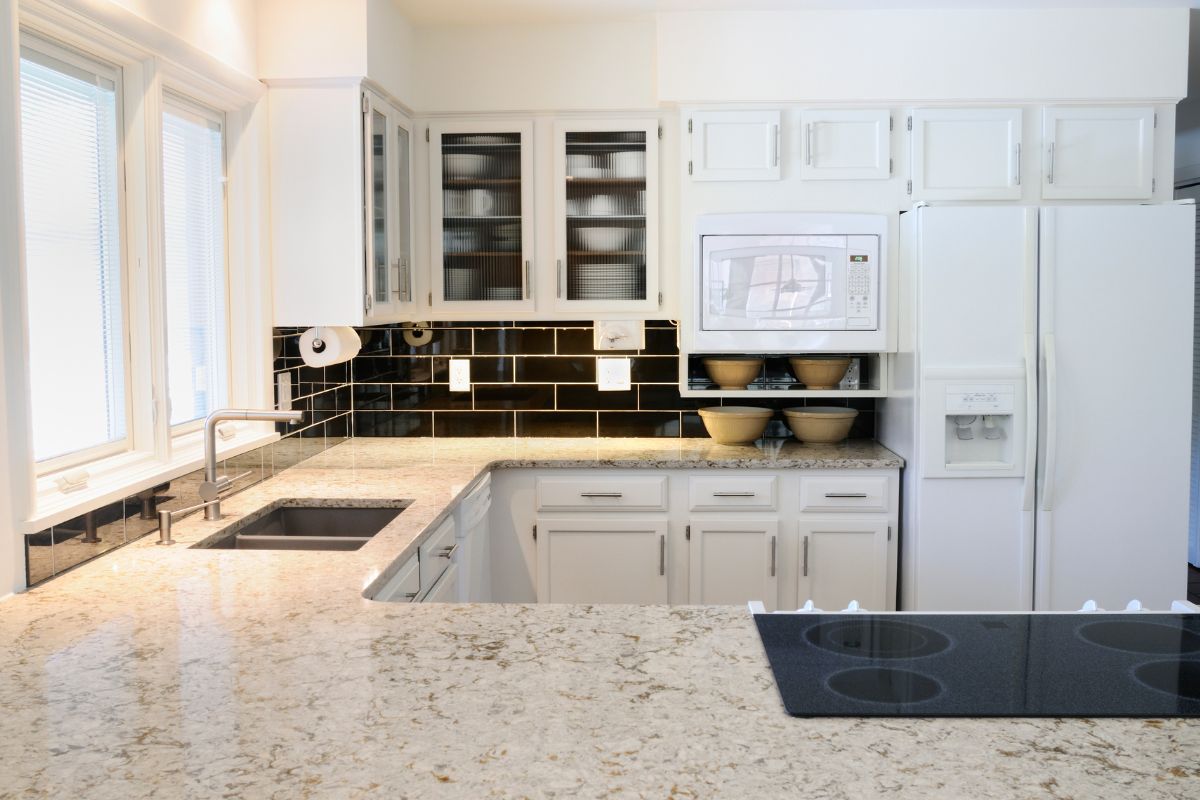 So how do you figure out the perfect white quartz counter for your new kitchen? 
Within this article we will have an in depth discussion of some of the best white quartz options for your new countertop, and we will aid you in whittling down your list for the best color to complete your kitchen.
But before we dive right in, let's discuss white quartz and why it's your best option compared to some of the other options available on the market.
Do Quartz Counters Stain Easily?
This is the big question as of course you are going to want a countertop that is not going to stain easily so does quarts? Most people will not opt for white furnishings due to the color's nature for staining easily.
You are a brave person if you have a white carpet or rug, the anxiety that comes from potential stains is very real and you can sleep easy knowing your brand new white countertop will not stain no matter what you throw at it.
We all want the famous marbled countertop but in practicality the job required to keep them clean means that quartz has become so popular because it's so low maintenance only requiring a quick wipe with some water and soap to be good as new.
Granite also does not stain like quartz so why not build your new counter out of granite?
Well that would be because quartz is cheaper than granite by on average 30%, although this does depend on the weight of the granite as the lighter the granite then the price is much closer to quartz.
Is It A Natural Stone?
Quartz is actually a stone that is man made rather than a naturally occurring one; the stone is made from ground up quartz and a smaller percentage is made from synthetic materials.
Popular Options
Below we will go into all of the options you can be picking from. So have bigger scale veining and others are designed to trick you and others into thinking that it's actually made from marble.
If you are currently beginning your new kitchen design and have made the decision to go with a white quartz countertop, then first go ahead and order a lot of samples from the internet in a range of colors, alternatively you can go to any good designer and find samples through them.
Some companies will send large samples where others will send you only a small amount of samples that will only be useful for painting on to test any colors, this is because they are just too small to be able to determine what they will look like on a bigger scale.
It's best to remember that when you have made your decision you should visit the stone yard and check that the slab is actually nice to look at and would suit your kitchen.
So now let's get into the reason you are here.
Cambria Brittanicca
This relatively new take on quartz has exploded in popularity since its inception in 2015.
This option is a pretty bold choice to go for this slab has a lot of cool movement within it but it is not for you if you are looking for a countertop with a more white coloring then maybe this one is not for you but it's a truly unique entry on the list. 
This shade is in fact a bright white quartz with some large gray veining that adds so much detail and depth to this fantastic white countertop.
Cambria Brittanicca is a perfect choice for those of us who want a white kitchen without it being fully white.
Adding this countertop to the room will really help to make it stand out and change up the room so it does not look overly saturated. 
Britannica's veining has some amazing tones to it but is not considered to be a warm white color. If you wish to find some paints that pair with this countertop then do not worry we will list them for you.
The countertop works perfectly alongside paint colors such as White Dove, Paper White, Krypton and Chelsea Gray, you should not pair Cambria Brittanicca with a bright white paint as the warm quartz countertop works the best with some off white colors.
Brittanicca Warm
Brittanicca Warm is as the name suggests a much warmer slab than Cambria. The color could be classified as an off white with the bronze veining giving it an even greater amount of warmth.
Just like its brighter counterpart the slab has a big amount of veining so ensure that you want a slab of quartz that will make a statement in the home before going ahead with this one.
So what colors does Brittanicca Warm work best with, well using greige colors that are warmer in nature as opposed to the cooler colors that are also greige toned.
The warm colors work best when paired with wooden flooring so if you happen to have an oak wood floor then this countertop can make the room look incredible. 
Calacatta Gold
This color is a bright quartz accented with gray, gold and beige veining, the veining much lack the two before it is also large scale but it does not make the same impact as it does on the other two so if you want some veining on your countertop but do not want it to be overwhelming then this one is perfect for you.
The colors are perfect as they blend easily into many different decorating styles essentially making it an all in one type of countertop, if you want to paint the room with warm colors you can and if you want to color with cooler colors then the beige and gray tones found in the table will make sure they do not just fade into the background.
Some paints you can pair it with are Benjamin Moore Oxford White, Snowbound and Stonington Gray to name just a few parinings you could be going for.
Calacatta Nuvo
The color is a creamy warm white with some subtle veining that is gray, the color is very reminiscent of a marble countertop.
So if you really want to have a marble countertop then this is a great alternative that will skip the staining you will get with a marble top. 
Being a neutral color Calacatta Nuvo works with many different paint colors, it will pair with any white paint bit works especially well with Benjamin Moore Simply White a bright warm white color that comes with some subtle undertones of yellow within it.
Calacatta Classic
If you are a fan of the look that comes with Cambria Brittanicca and just wish it was a bit less dramatic with its veining then Calacatta Classic is right up your alley.
The top is a bright white quartz that has gray veining, this slab is a beautiful looking piece that will elevate any kitchen. 
The larger veins are a bold gray that are accented with some thinner gray lines this creates the idea of movement and creates some great patterns.
This stone pairs brilliantly with the color Swiss Coffee or a warm white paint that has yellow undertones such as the previously mentioned Simply White from Benjamin Moore. 
Cearstone Statuario Maxiumus
Try saying that three times, dispute the incredible name it is similar to Calacatta Nuvo with the same creamy white color in its base just with some more noticeable veining.
The color of the veining in the stone is a greige, and the combination of the color in the base and the greige of the stone give the overall color a warm color feeling.   
Statuario Maxiumus will pair with Cloud White which is an off white paint, creamy color which also has taupe undertones.
Cambria Ella
Cambria Ella is a very pretty tone, it is a white base that is glistening snow colored and has gray lines running through it.
The veining is incredibly thin unlike Brittanicca and the other Brittanicca model Brittanicca Warm the veining despite being thin does still have a presence with them running through the stone like waves. 
It is best paired with a silver color like Silver Satin which is an off shite color that has some gray undertones, it also works well with Distant Gray that is also an off white paint with some more significant gray undertones.
Empira White
Now we have Empire White like many on the list; it is also a brightly colored white quartz.
This is one of the only on the list that is closest to being a pure white countertop, compared to the others that have been mostly off white or having some big undertones.
It does still have veining and it is dark charcoal colored but it is rather subtle in comparison to others on the list and more prominent than others placing it bang in the middle in terms of how prevalent they are.
Final Thoughts
There you have it all that you need to know in making the tough decision of choosing your perfect white quartz countertop.
We have given you eight amazing options with each and every one having its own advantages. 
For us it is impossible to just choose one so good luck slimming down this list.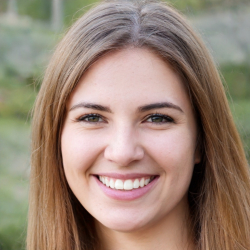 Latest posts by Maisie Park
(see all)