Kitchen cabinets are a big part of making your dream kitchen a reality, if you are ready to paint them then you will have to tackle one of the hardest decisions: what color will you paint it.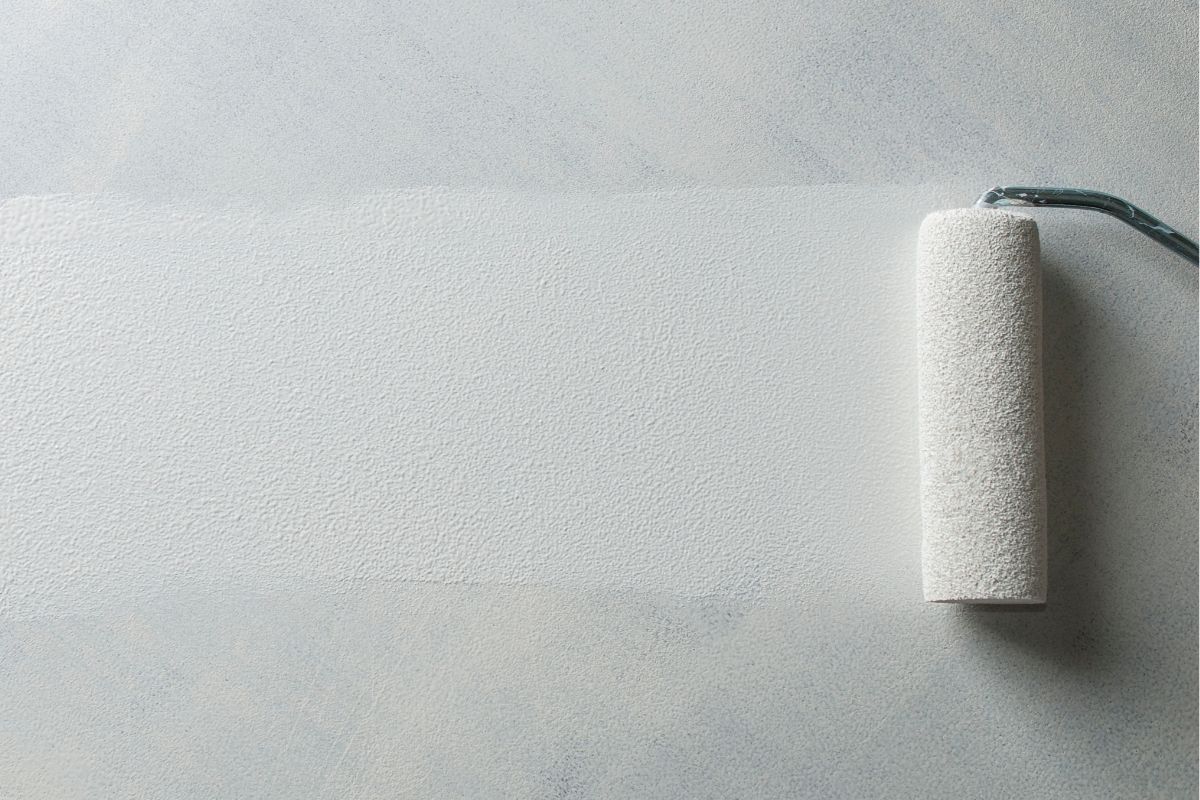 So if you are planning to build some new cabinets or just restore some of your older cabinets that need touching up. 
There is much more to this than simply picking up some white paint and splashing it all over your cabinets.
Some of the things that you need to think of are what shade of white do you want (there are so many more than you could even think of) and how will it blend with some of the other areas of your kitchen and home in general. 
In this article we will help to guide you through the important process that is choosing the perfect color for your home and how it can work with the design of the room and once you are done reading you will never be able to look at the color white the same way again.
The Best Paints
The paints we are about to go through are the best to choose from a starting point, hopefully one of them will be the one for you and your kitchen.
The first half of the paints would be considered as 'true white' paints as they do not have any undertones mixed into the paint.
The colors are bright whites and will be the more popular colors that we will be listing.
The final three will be considered 'off whites', these colors are softer in nature that have some greige or yellow undertones.
They can not be used in a room where bright white colors are being used and is the same for bright whites being in a room with off white colors. 
When you finish reading the next section of the article you will know all about the type of white paint that you will be using depending on the design of your kitchen, check the colors of your floors, backsplash and countertops to determine which color is the best one for you.
True Whites
High Reflective White
First up we have the brightest white on our list and it is Sherwin Williams High Reflective White.
High Reflective White is a very bright white color that has no undertones and despite it being in the list with two other colors that are named as true whites.
This white is brighter than both of the next two that we will be discussing. 
A High Reflective White must be paired with some cooler colored elements to look natural and fit into the room.
If you are struggling to picture it imagine it with a marble countertop and backsplashes that are cooler in nature.
You will definitely not want to use any ultra bright white colors that have kitchen elements that also have off white tones as the colors do not work together at all. 
If you want to use High Reflective White but you want it to be a bit brighter then you will want to be looking for a shade like Sherwin Williams Extra White.
Chantilly Lace
This next paint is one of the most popular white paints on the market.
Chantilly Lace by Benjamin Moore is a true white paint that is completely free from any undertones so what you see is what you get.
If the previous paint looks too bright then this one will be right up your alley.
Despite its immense popularity it is not perfect for every kitchen.
The white paint does not have even a look of undertone to it so if your countertops or backsplashes have an undertone to them then this paint will not look good next to them.

This paint has to be paired with countertops that are just as white as the paint to make it really pop.
If you want something with some undertone to it then a marble color or some quartz that is white with some blue undertones will work but for the best look pure white is best. 
Snowfall White
We move onto the third and final of the true white colors.
This is the 'darkest' of the three with it being just a bit softer than both Chantilly Lace and High Reflective White.
It is not as bright as the other true whites but with it not having any undertones to it, it will be classified as a true white.
Really you should only be opting for Snowfall White if the current decor in your home will need to be paired with a true white but the previous two options were too bright for you.
Much like the other true white colors they are best suited to be paired with marble but this color will also work amazingly with Empira White Quartz would be a great match for Snowfall White. 
These are our three true white color options for you. All three would be perfect for a kitchen that requires true white paint.
We have given you three different shades and all ranges in brightness to cover all bases. 
Now let's move on to the best off white paints you can be using to give your kitchen that modern look.
Off Whites
Cloud White
The brightest of the off white paint colors on this list is Cloud White it is one of the most popular from Benjamin Moore and has only risen in popularity over the last few years.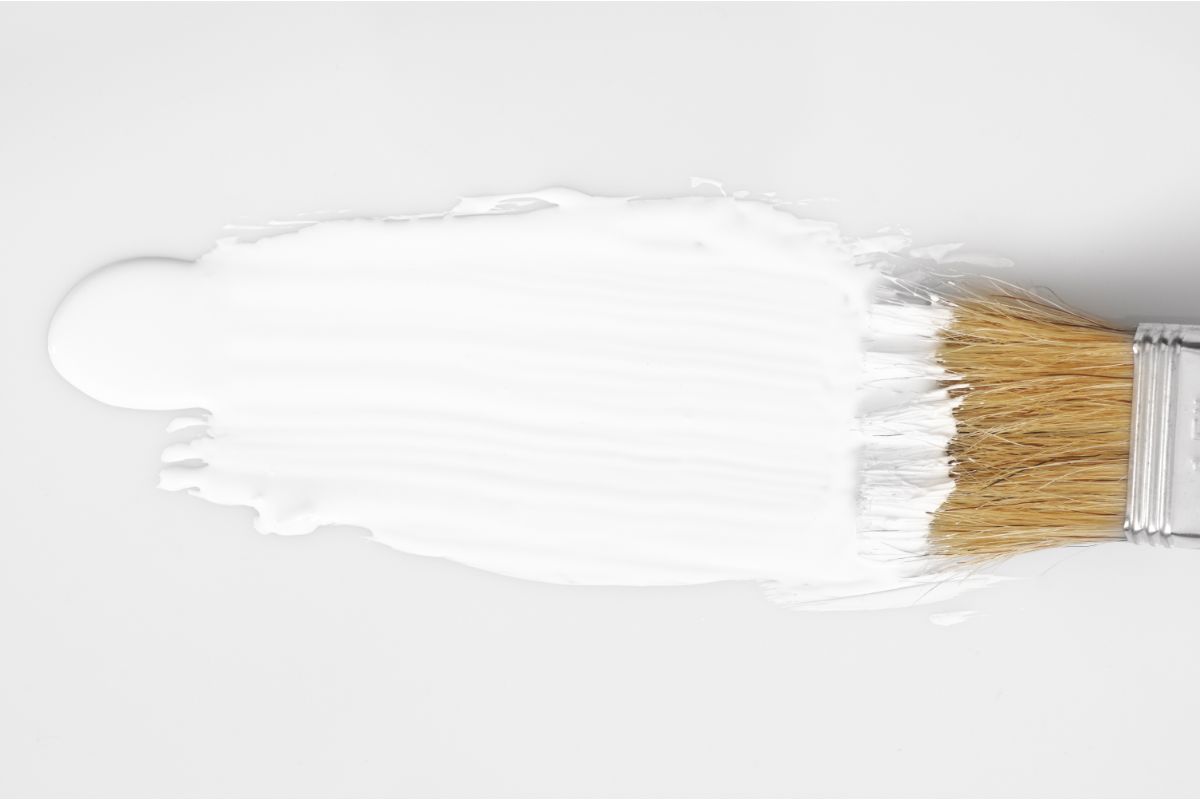 Much like any white paints you will need to be careful when using Cloud White because it will not work with every room.
Cloud White does have a yellow undertone as well as a small bit of greige mixed into it, the yellow shines through much more than the other two off white colors that we will be speaking about next.
The color will need to be paired with an off white countertop. If you are going to use the color paired with a brighter white colored countertop or backsplash then your cabinets will be looking yellow and if that is not your aim which we hope it's not as this is not an article about painting your cabinets yellow then you should be avoiding Cloud White.
White Dove
This is one of the best colors on offer from Benjamin Moore.
Despite it being one of their best looking colors there are issues with the color and it will not work with everything.
Whilst it is an off white color it is more versatile than the standard off whites. It has more of a gray undertone to it instead of the more traditional yellow. 
It is a softer white but not too overly creamy, it should not be paired with marble countertops but it will be more flexible than the standard off white so if you do have a countertop that is more of a cross between true white and off white then White Dove will be the best paint to bring out the best of both colors making it a truly unique entry on our list.
Some colors that blend best with White Dove are white quartz colors that are nearly white but also have that off white tint to them, they look great paired with White Dove with the soft gray veining bringing out the best of the White Doves gray undertone.
Alabaster
Finally we have Sherwin Williams Alabaster. This is the darkest of the off white colors we have listed for you.
The color features a yellow undertone that adds some significant depth to the paint color and works to really soften up the look of the space it is painted over. 
Alabaster is best paired with warmer colors and does not work with some cooler tones so make sure to find some warmer colors to pair with this great color.
There you have it our six choices, three amazing true white paints and three warm beautiful off whites regardless of which you choose.
They will pair amazingly if you have done the prep work to make sure you know which will best suit your kitchen. 
Are White Cabinets Becoming Less Popular?
This is a simple question to answer as unless there is a drastic shift in people's taste, white cabinets will never go out of style.
So long as you make sure you have a classic backsplash that is neutral in its color as well as the perfect complementary countertop material that matches your chosen color then you can never go wrong. 
Final Thoughts
Before jumping into the job at hand make sure you match your countertop and backsplash to the chosen color.
To do this, bring some samples of the color to a showroom to compare them and see which works best. 
If you are struggling with where to start then get some large samples and see if they look too warm or too cold next to them until you find the one that is just right for you.
You may have thought before this article that white is a simple color but hopefully now you realize that 'white' is a massive spread of different varieties with hundreds of off white and true white colors available you can get lost very easily.
Our short list of six is hopefully enough to find your perfect color but if it is not then do not worry there are many more white colors out there waiting to be sampled and when you find that perfect one your cabinets will elevate your kitchen to new heights.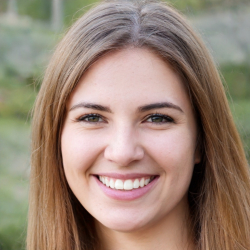 Latest posts by Maisie Park
(see all)