Choosing the right countertop can be an incredibly painstaking process, with all of the different options of materials and backsplashes. If you've made it through this process without losing your mind at least once, we're here to congratulate you.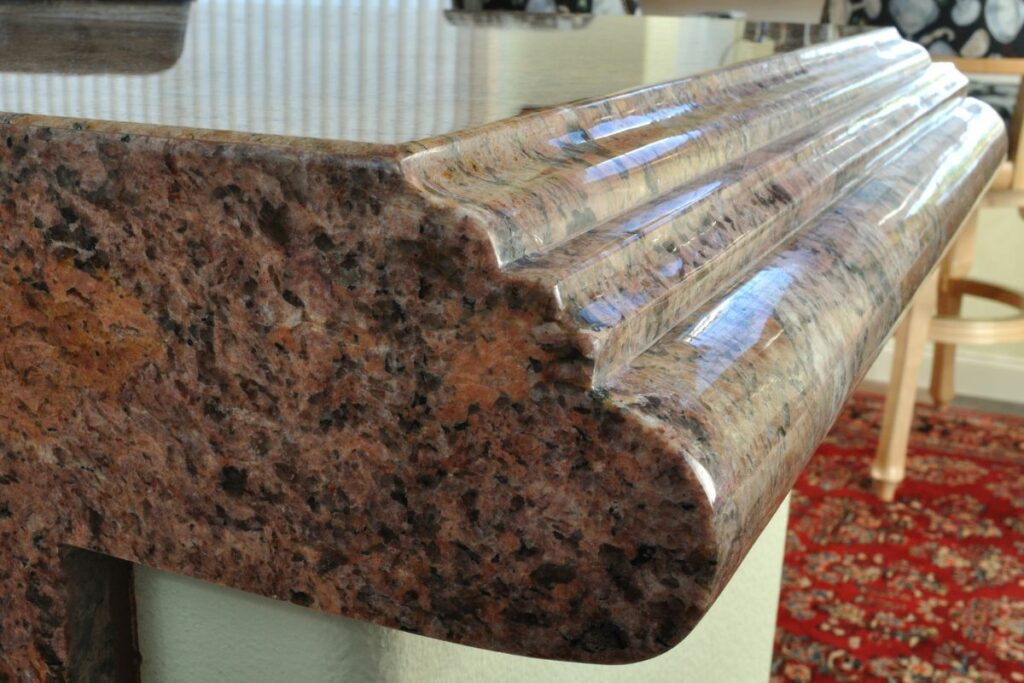 Many people, however, forget about how important choosing the right type of countertop edge is, and there are a few different selections out there that you can pick from.
Thankfully, choosing the right countertop edge isn't as difficult as choosing the countertop itself, but it is still important in achieving the right look. 
If you want to find out more about some different countertop edging options out there, keep reading, as we've compiled a handy guide below.
Modern Countertop Edge
Let's get started with one of the most popular countertop options out there at the moment. This seems to be the kind of edge that we see the most in kitchens, with a classic waterfall-like angle.
It has a 90 degree angle that goes straight down to the floor, giving it an incredibly smooth and clean appearance. This type of edge could really make your island stand out.
Square Edge
One of the most classic styles of countertop edges, the square edge is really quite a bold look that will make your countertop stand out.
It has a 90 degree angle, and is incredibly eye-catching to look at. The only issue with this kind of countertop edge is that it could prove dangerous if you have small children running around, so bear this in mind when choosing.
Bullnose Edge
The bullnose edge is another classic type of countertop edge that we see in many kitchens. It contains rounded edges that appear on both the top and the bottom of the counter.
If you're looking at it from a side on view, it can sometimes appear as a half circle shape. 
This option is great if you have a larger family, with lots of people moving in and out of the kitchen on a continual basis. It's much softer than some of the other options on our list, so it can be great if you want to create a more understated look.
Beveled Edge
The beveled edge countertop features a 45 degree angle, which emanates from the top portion of the slab. Instead of being curved, it has more of an angled appearance.
Unlike the bullnose edge we mentioned above, which is more common in kitchens with an understanded appearance, this one has a slightly elevated look.
Highly modern in appearance and design, this shape would work well in most kitchens.
Ogee Edge
This ogee edge is one of the more unusual ones on our list, and features a design that boasts two curves that create an 's' like shape.
Because it's slightly more unusual in appearance, you'll probably be either very for this design, or completely against it.  It has a very sleek, almost vintage look that works great not only in kitchens, but in bathrooms too. 
Half Bullnose
Very similar to the bullnose countertop that we discussed earlier, as the name of this one suggests, the half bullnose looks very much like a half circle.
Rather than looking harsher like an eased edge, this one has a far softer appearance. It features a rounded top, along with a squared off bottom, granting it a very welcoming appearance.
This one is also one of the easiest ones to clean on the list too, which may be something that you'd care to take into consideration before choosing.
Some Tips For Choosing The Right Countertop Edge
There are some things that you need to consider when choosing the right countertop edge for your home, and some of these things might not have occurred to you initially.
To find out some key points to think about regarding your countertop edge, keep reading, as we take a look below. 
Think About Your Own Personal Style
One of the most important things that you should consider when picking the right countertop edge for your kitchen, is which one will suit your own personal style.
It's easy to get swept away with different trends, but at the end of the day, you're the one who's going to be looking at it every morning and evening. 
If you want one that looks a bit more chic and vintage, then we recommend that you choose some of the more ornate varieties of countertop edges.
One the other hand, if you're a fan of the more modern look, then we'd recommend that you go for more of the basic edged ones. These ones are also great if you're looking for ones that are incredibly easy to clean.
Figure Out Your Budget
When you're planning your countertop edges, it can be easy to get carried away and start choosing ones which are super extravagant. The thing is, however, that the more intricate the profile of your choice is, the more it's going to cost.
We recommend setting your budget before you even start looking at the different kinds of countertop edges, this way, you'll save a lot of heartache in the future.
Consider Your Other Furnishings
It can be easy to base your choice of countertop edge on which one you like the best individually. It is, however, important to make sure that it will fit in with the other elements in the room too.
For example, if your cabinets are super ornate, then you'll probably want to stick to a slightly simpler style of countertop edge.
If however, you decide that you want to make your countertop edges the focal point of the kitchen, you can opt to have a less extravagant backsplash and cabinet styles.
Purchase A Sample First
There's nothing quite like witnessing countertop edges in person, as they might look different online to how they do in person, and you might figure out that they don't actually work with your overall aesthetic.
Make sure that you pick up a few different samples to take home with you, to see how they fit in with your look.
Final Thoughts
Many people get so carried away in choosing the right countertop, that they completely forget to think about the edges.
edges, however, can be just as important in achieving an overall look. Whether you want something modern, or vintage, there's an edge for each different style.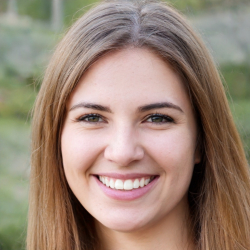 Latest posts by Maisie Park
(see all)