We all know how great vintage fashion is, but homemade vintage fashion is even better. One of the major plus points of making your own furniture is that you can save yourself lots of money.
Now, if it's a lampshade you're looking to make, then this can be slightly trickier.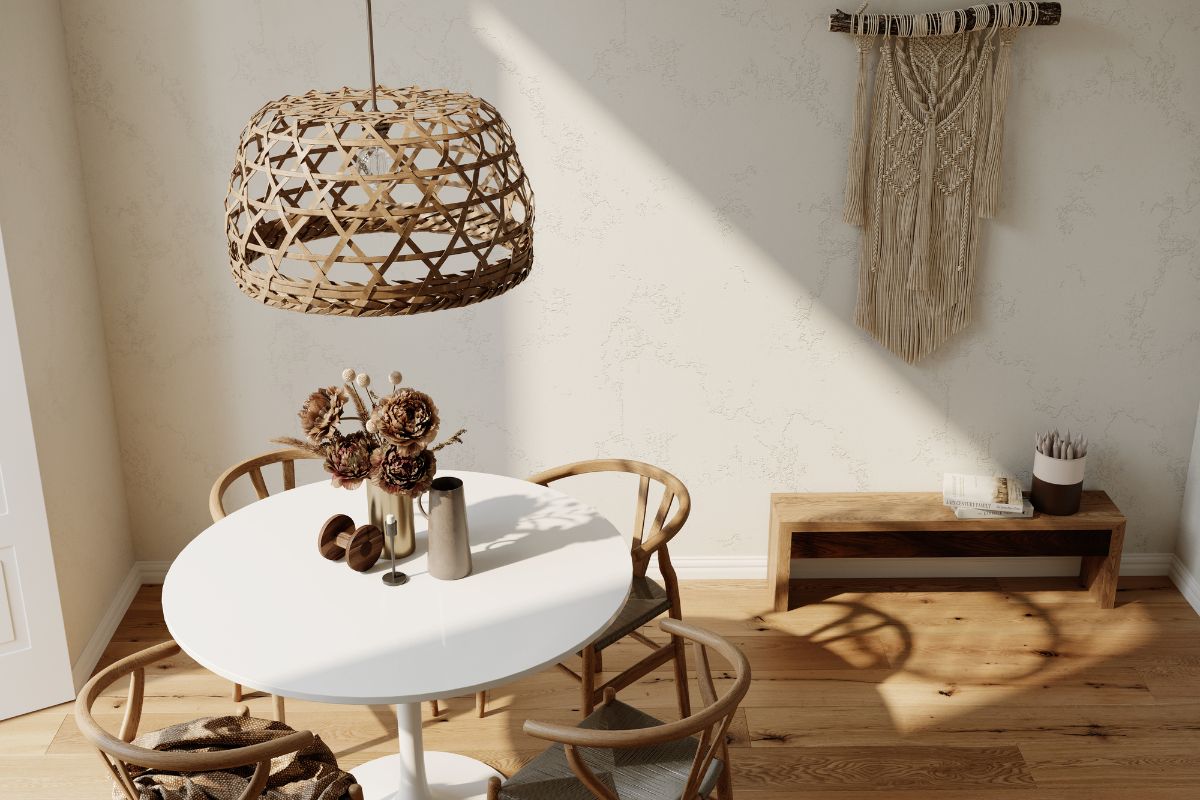 You have to get the right materials so that your shade doesn't obscure the light that is emitting from your bulb.
So how can you make the best boho lamp for your kitchen? What is the best material that you can use? How can you get the right shape for your lamp needs?
Well, if you keep reading this article, we'll give you everything you need to know to get started.
What Style Of Boho Lamp Do You Want?
First, you'll need to know what style of boho lamp you want, because there isn't only one. You'll also need a design of lamp that will blend in with your living room or bedroom.
Luckily there are many different methods and materials that you can use for your lamp. Using just a few tassels, wiring and threads, you can craft anything from country chic to a zip tie lampshade.
Here are a few styles and approaches that you can take for your lamp:
Country Chic
This one is all about fringing. If you have a few tassles lying around your home, either chopped-off cushions or curtains, then you can easily adapt them to suit your lamp.
All you'll need are a few rings, either made from wood or steel and you can thread a few tassles through it to make a fringe type of style.
You can even take an old lampshade and add these tassles on them yourself.
If you take the existing ring of your lampshade, then you can sew the tassels to them with cotton. Make sure that they are attached securely, as these tassels when run together can hang very heavily.
Tassles add that great country vibe to your living room. You can transform even the drabbest space into something from a 1950's cowboy movie!
One of the great things about fringing is the fact that you can cut them after you have used them. Once you have hung your newly fringed lampshade, you can trim the ends until they are the right size for you.
You can also mix up the colors of your fringing to create a sort of dappled effect. However, we would also recommend that you buy some tassels that will ultimately match the color scheme of whatever room you are mounting them in.
Boldly Boho
This is a lampshade style that is perfect for anyone who wants their living room or bedroom to have that unapologetically psychedelic 60s style.
You can purchase plenty of colored fringing and material to make something that doesn't look too dissimilar to a jellyfish.
You can easily attach fringing to your lampshade with fabric glue, which is amazing if you are looking for a wide variety of colors.
Glamorous
If you want something that conveys wealth – even if you feel like you don't have it – then making a lamp out of metal chains will help you to achieve that look.
You can also hook diamonds onto the bottom of your lampshade, which is simply great if you are looking for something that will sparkle under your light and throw some cool effects against the wall.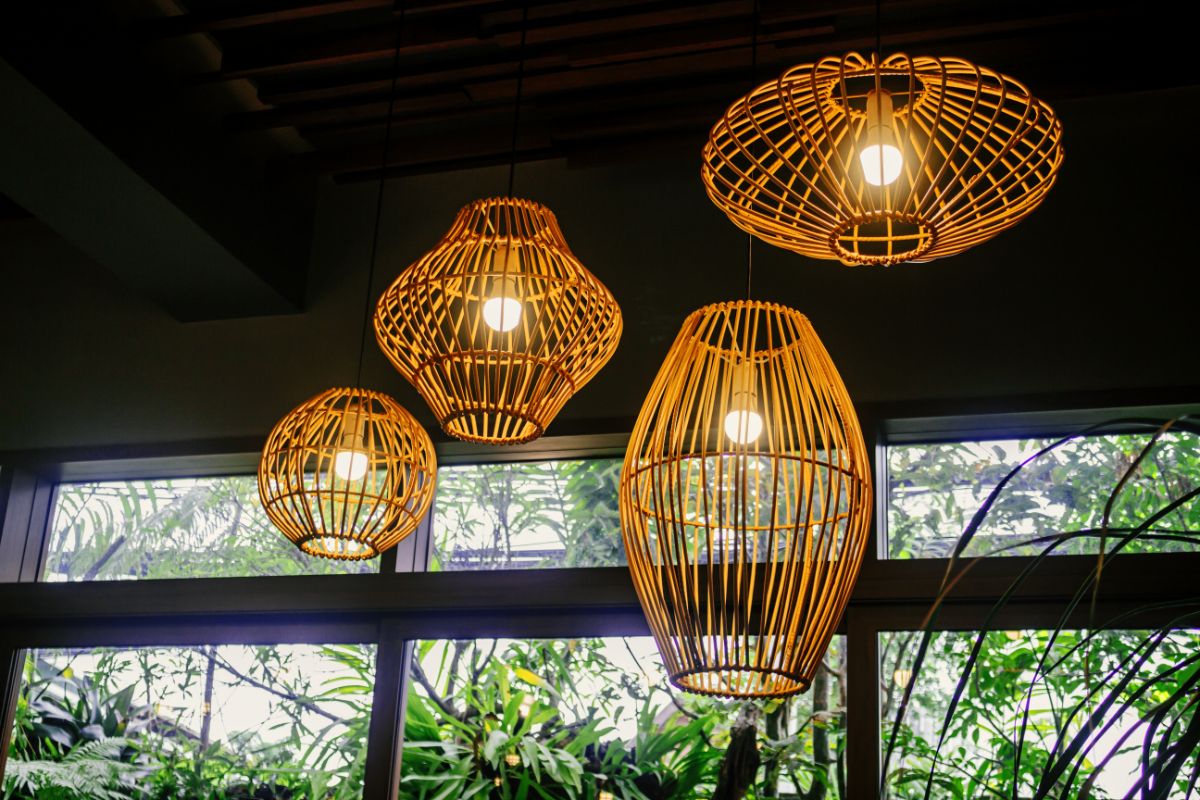 You can pick up some simple chains from your local DIY or hardware store. All you have to do is link them to some steel rings and you can even create a stylish tiered system. We would recommend gold metal for this!
Beaded Lampshades
Beads are a little-known choice for lampshades, but you can indeed make a boho lamp from a few beads.
All you need to do is take some wooden rings and thread your beads through them. You can even get a necklace and use that to create a chandelier type of effect.
Beaded lamp shades are very different and really give that cool pattern effect on your wall when you shine a light through them.
You might want to make sure that the beads on your lampshade do not hang down too far, as they might graze the top of your head and be awkward for you and your guests to move through the room.
Zip-Tie Lampshades
These types of lampshades are very innovative and you can certainly impress your guests by getting one for your living room.
This is where you can tie up the lampshade, which is great for covering up a bare lightbulb and also creating different lighting effects on your wall.
These lamps can also contain many different types of design: you can include fringing and even plastic spikes that can be withdrawn when you are not using the lamp.
Frequently Asked Questions
What Are The Best Materials For Boho Lamps?
There are plenty of materials that you can use, including felt, cardboard, metal, wood and cotton. In fact, the more that you blend these materials together, then the more boho your lamp will look!
Personally, we would recommend small mirrored sequins that will certainly give you a lamp with that really quirky effect.
What Other Boho Furniture Can You Make?
There are plenty of materials that you can use for the various different types of furniture in your home. You can make throws for the sofa, cushion covers and rugs for the floor of your living room and bathroom.
If you are a good weaver, then you can create a crochet-style effect that will look good in any part of your home. Why not have this for the lamp shade, flooring and cushion covers?
Conclusion
We hope that our quick guide to getting the right design of lampshades has helped you to decide what style you really want.
Make sure that the colors are matching and go for something that really suits your personality. The sky is the limit!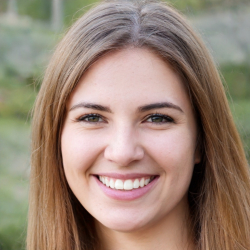 Latest posts by Maisie Park
(see all)