Your bedroom should be a tranquil, serene sanctuary where you can relax peacefully. You want to start your day in serenity, just as you want to end it in tranquility.
And, the bedroom is the space where you will spend this time. Therefore, its decor and overall design are critical in making you feel comfortable and cozy.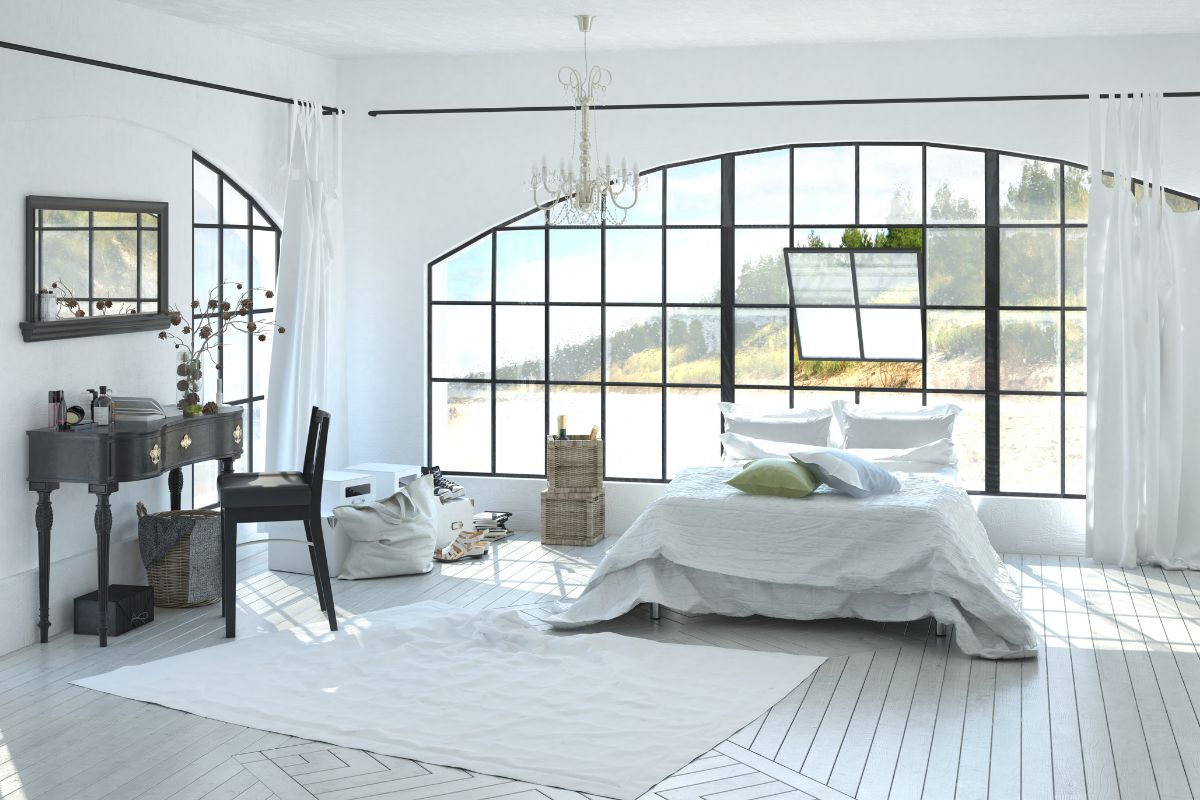 If it has come time to redecorate your bedroom, it is a perfect opportunity to transform its character and put your personality on it.
However, it can be easy to over complicate your plans for the layout of the room with different accessories and color schemes.
That is why we recommend sticking to the basics and, instead of going for intricate patterns and different colors, you should embrace a white bedroom design.
Such a color scheme is timeless and classic. But, you may be thinking, "surely, all white is a bit bland and boring?" Well, not with our design ideas below.
In today's post, we have chosen our favorite white bedroom ideas to transform your space. This neutral color is surprisingly versatile and you don't have to stick to one color.
White goes wonderfully with many shades and tones, from black to gold, and gray to blue.
Read on to discover some beautiful white bedroom ideas to inspire your new design and layout.
White Bedroom Design Ideas To Inspire You
Keep It Calm, Cool, And Collective
As soon as you see this design, you feel like taking off your shoes and collapsing onto the bed.
It's so welcoming and relaxing with its soft stonewashed linen, farm bench, and country-style windows. This is a truly tranquil scene.
Inspired by English decor, this Maryland home is fresh and airy.
The white linen bed sheets are balanced perfectly with the clean-lined wooden benches. If you like immaculate styles, it doesn't get much better than this.
Black And White
Black and white also go together with ease. These neutral colors belong to each other, as seen in this design.
This farmhouse bedroom is easy to replicate as it is, but there is a lot of scope to put your own stamp on the design too.
The plain white wall color is perfectly complemented by the white furnishings, but without being too overbearing with the white theme.
Thanks to the black and white bedsheets and accessories, the balance is just right. But, if it's a bit too plain for you, consider using another color alongside black and white – maybe a light pink would work nicely.
Black And White…And Yellow
As we said, black and white is a classic combo, but other colors work with these tones, too. Yellow is an excellent color to combine with black and white, especially if you want to brighten your space up a little.
As the design shows, an off-set white colored wall sinks into the room against the yellow decorations, such as pillows and a wall accessory.
A white bedroom bench would also look good with this sort of design. It will provide the room with a calming vibe.
Even just a small touch of yellow can work wonders, so don't be afraid to place some yellow cushions in the room to brighten the atmosphere even further.
Indoor Plants
White is one of the best colors to choose to bring a calming feeling to a room. When you pair this with nature, that sensation of relaxation becomes even greater.
Try combining your white bedroom with indoor, decorative plants. Whether you want to bring in an array of different plants or just one or two is up to you.
We just recommend using plants that are not overpowering and too tall. As this design shows, the introduction of a plant can have a huge effect.
As for furnishings, try going with a white chair or a white storage bench for a summery, free feel.
Coastal Colors
Love to visit the coast and breathe in that fresh, sea air? Why not bring that coastal vibe to your bedroom? You should never be afraid of adding some color to your white bedroom.
Some of the best to include are coastal-inspired blues and greens, interspersed with a somber gray tone.
The gray spindle bed sat against the white walls blends wonderfully but it is finished off with the combination of white and blue striped bedding – that classic seaside color combination.
White, Gold, And Gray
White bedrooms always look clean, but add some cool gray and elegant gold tones to the design, and the room instantly becomes luxurious.
White, gold, and gray will give your bedroom a delicate and glamorous appeal. And, the colors mix so well, that it is easy to incorporate them into different areas of the room.
If your room is big enough, white, contemporary queen bedroom sets will look regal. And, gold lamps with white shades will make you feel like you're in a palace, rather than your humble abode.
Clean And Crisp
Turning your bedroom into a stylish, cozy setting is easy when you have a white-themed design. Take this design as an example.
All you need is some striped bedding and textured blue and white pillows, and the room is complete. It's as easy as that. A white painted floor also helps brighten the room further, making it feel bigger.
White And Beige
White is the purest color there is. But, sometimes, you may want to mix it with another neutral color, but nothing that will stand out too much. This is where beige steps in.
If you find your bedroom is too white, you can combine white with beige to "spice" it up a little.
You can include white and beige furniture to complement the decor, whilst maintaining that pure, fresh feel. As long as it is to your taste, all-white and beige designs rarely fail.
A Little Red
A little dash of red can go a long way. Pairing bright, pure white with deep red tones always help create a cozier feeling in a room. Red bed sheets also have a calming effect, to help you unwind after a busy day.
In this design, red is matched with blue in the striped duvet cover, whilst the pillows have a more vintage aesthetic. Erring on a nautical theme, the vivid red quilt completes the look.
Teal And White
One sure-fire way of achieving a soothing bedroom environment is to go for a teal and white color scheme. This provides a beautiful outlook that will transform your room into a glamorous, chic space.
The blue-green tones of teal make it ideal for bedrooms. It is both calming and eye-catching, and it helps create a warmer feel, balanced with white walls and interior.
Calmness and serenity are just part and parcel of a teal and white layout.
White And Brown
By now, it's plain to see that white goes well with most colors, and brown is no exception. This bedroom design gives off a professional feel.
It is smart, clean-cut, and extremely classy. Best of all, the overall design is simple, with neutral white combined with a cool brown.
We recommend keeping your walls white, but include white and brown furnishings, such as the bedding and lamp shades in this design above. When your room looks like this, you'll never want to leave it.
White Antique Furniture
If you like a more traditional setting, you can incorporate antique furnishings and accessories into your bedroom.
As this design portrays, a set of Stanley antique night stands and dressers help the room look classy and high-end.
By using antique furnishings, you can accomplish a vintage layout that is luxurious and charming.
And, you can mix and match antiques with contemporary accessories, but we suggest sticking with the white colored theme to balance the setting.
A splash of gold will not go amiss, either, such as with the bedroom set.
Planks
This layout is simple yet gorgeous. The white plank walls and plank flooring dominate this farmhouse bedroom. The whole room is airy and refreshing, perfect for waking up with a smile every day.
The four-poster bed, made from pine, has a simple, rustic design, with the mix of wood and white creating a natural, serene vibe.
In Summary
If you're redesigning your bedroom and want to go for a white color scheme, your options are endless.
Mix and match contemporary with traditional designs and a host of different colors, and you will achieve the dream bedroom you've always wanted.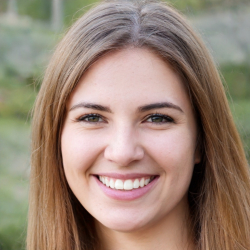 Latest posts by Maisie Park
(see all)