Let's face it: Tiki bars are awesome. They're fun to host parties in, look cool, and provide instant party vibes. But setting one up isn't easy.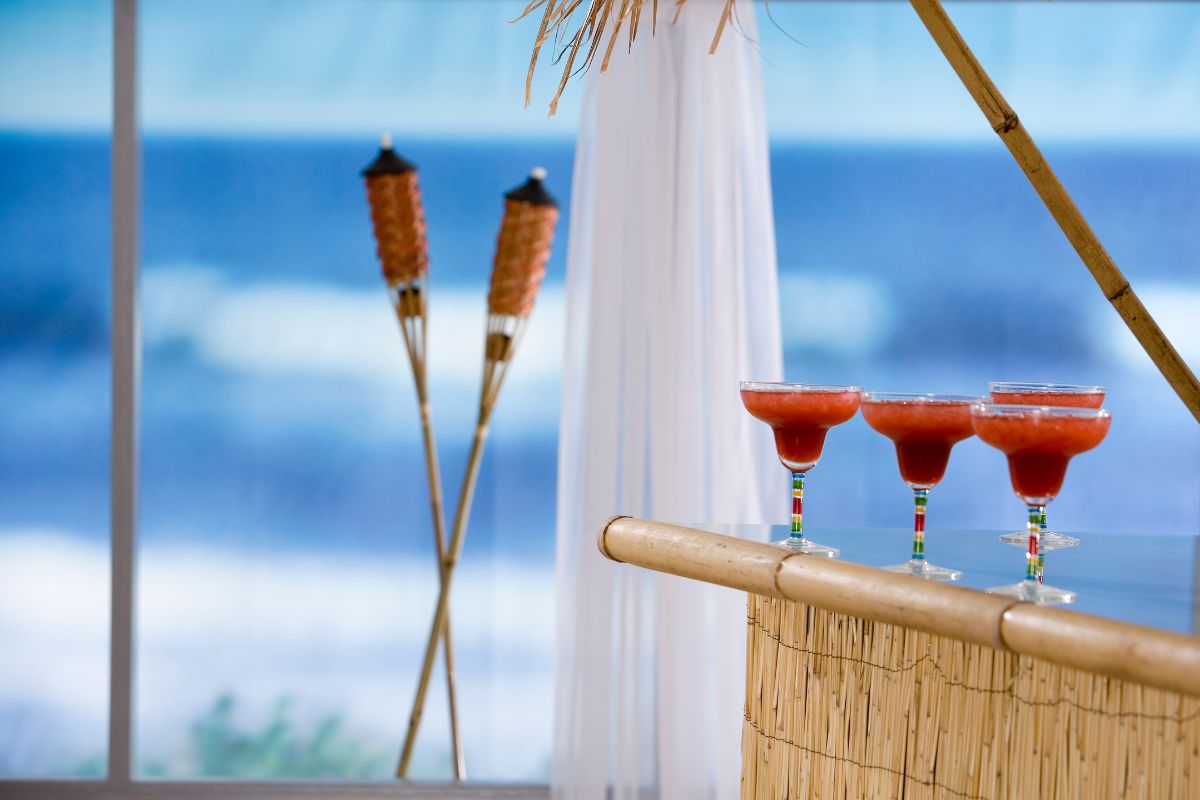 There are tons of kitschy items out there, and figuring out where to start can feel overwhelming. Don't worry – we got you covered. In this guide, I'll walk you through every step of creating a tiki bar.
From furniture to lighting to decor, I'll show you what you need to complete your ultimate tropical escape.
You don't need much to create a tiki bar. All you really need is some space to hang out, a few drinks, and a few friends.
So whether you want to transform your living room into a swanky oasis or build a backyard retreat, here's what you need to know.
Flooring
The most important thing to consider when building your tiki bar is the flooring. If you choose carpet, you'll want to keep the area clear of anything heavy like tables or chairs.
And since you won't be able to use any existing furniture, you might as well go ahead and buy new pieces. For example, you can use reclaimed wood planks for the base of the island table. 
Look through sites such as Craigslist and Ebay. 
Lighting
There are many different types of lighting options out there. Some people prefer dimmer switches while others enjoy having bright lights on full blast. Either way, you'll want to find lighting fixtures that fit your style.
A great option for a light fixture is a pendant. These come in a variety of shapes and sizes. Pendants are great because they allow you to change the color of your bulbs without changing the entire fixture.
Plus, they give off soft ambient light and add a lot of charm and atmosphere for a tiki bar. 
Decor
Now that you've got all the basics down, it's time to get creative with your décor. The first thing you should do is decide which theme you'd like to follow.
Do you want a Polynesian-inspired vibe? A South Seas-style paradise? Or maybe something more modern? Once you have an idea, you can start shopping around for decorations.
There are a plethora of online shops that specialize in tiki style decor items. 
Bar
If you want your  tiki bar to look like something out of a movie set then try watching old movies for inspiration.
You'll notice in old movies that there is always a  cocktail cabinet behind the main counter. So, why not build it? It's a pretty easy process so let's see how. 
First, purchase  some plywood and cut it into four pieces. Then, use wood glue and screws to attach them together.
Next, sand down the edges until it looks smooth. Finally, stain it with several coats of polyurethane.
The next step is to attach the legs and feet to the base. Drill holes in the bottom of each leg and screw them into place. You can add a small piece of wood under each foot to keep the floor level.
Finally, you can install some  shelves. You can make them adjustable, so you can change how much space you want to give to bottles and glasses.
You could even add additional shelves if needed. This is an easy job and you'll be surprised how effective they look. 
Cabinet Makeover
The main point of a bar is to indulge in tipples of your choice so you can add a vintage cocktail table to embrace the tipi style.
Search online to find a bargain and DIY it to your choice. This way it won't cost too much and you can personalize it. 
You can paint the front and sides of the table black and add brass pulls to open each drawer.
Plastic risers are a good idea for shelves. They're easy to assemble and hold up well under heavy loads. If you don't want to spend the money on risers, just add some shelves of your choice.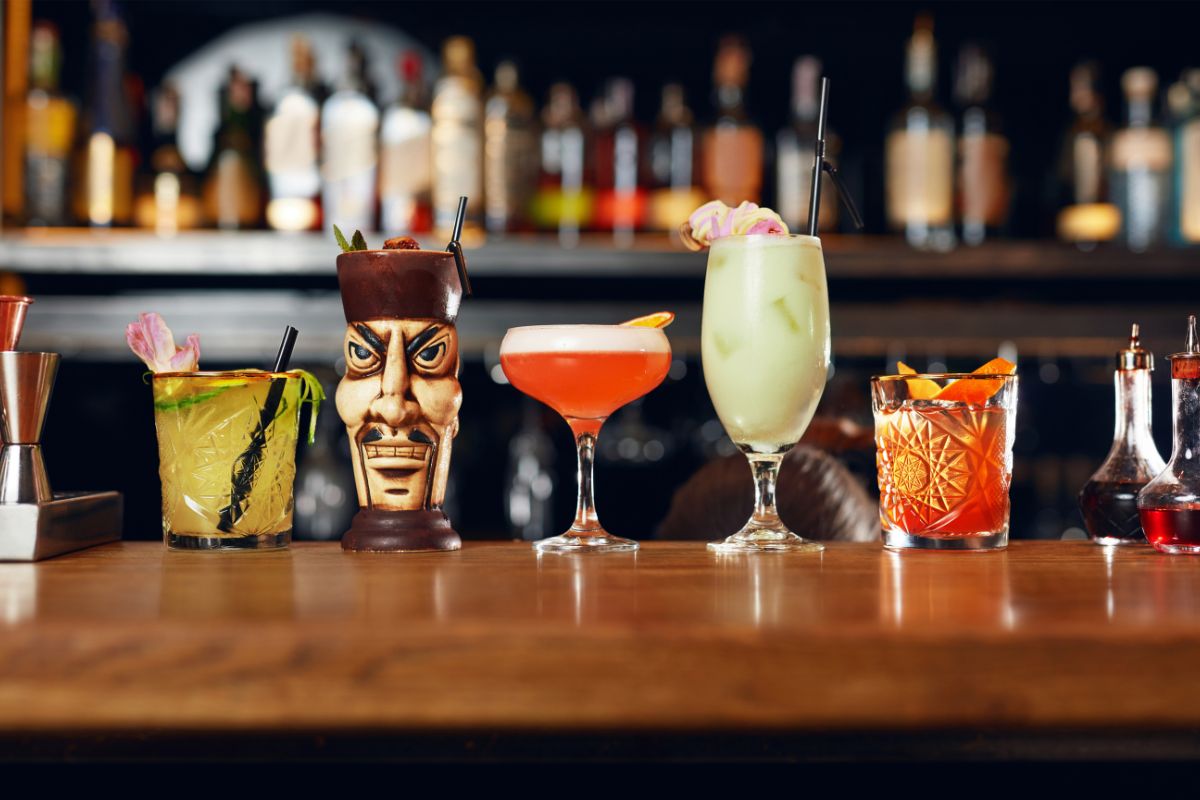 Accessories
A tropical bar calls for extra-special touches, like tiki bars, tiki mugs, bamboo serving trays and drink umbrellas, plus some fun accessories. Search online for some quirky little accessories to add to the bar.
Furniture
If you  love the idea of creating a tropical oasis, complete with palm trees, hibiscus flowers, and a beachy vibe then you can make it happen.
A Tipi bar isn't an ordinary space, it's a place where you want to kick off your shoes and have fun with your friends so you want to create a fun and energizing vibe. 
The key to making this happen is finding pieces that are comfortable, stylish, and most importantly, affordable.
You don't need to spend thousands of dollars on high-end furnishings, because there are plenty of great options out there. Think about rustic pieces , reclaimed wood or even a few hay stacks for a county vibe. 
Lighting
The lighting in a tipi bar is one of the most important elements of the space,  not just because it sets the mood, but because it creates ambience.
If you're looking to create a tropical vibe, think about what type of lighting you want, and go for it. There's no limit to what you can do here.
If you've got some serious cash to burn, you could even purchase a full set of colored lights. But if you don't want to spend too much money, there are plenty of inexpensive options.
For example, you could simply buy a few LED bulbs and swap them out every now and again. Or, you could opt for something like this color-changing bulb.
These bulbs change colors based on the amount of power being sent to it. So, when the lights are off, it'll still look white. And when the lights are turned on, it'll turn into a bright blue hue.
Decor
Look for ways to make your tipi bar unique and interesting. One thing you can do  is collect old things like signs, art, and knickknack.
You can find some really cool stuff online or at flea markets and it really  adds character to the space. 
You could items such as:
Vintage signs
Wooden boats
Nautical ornaments
Unusual lamps
Wall art
Soft furnishings
Vintage records
Juke machine
In Summary
Whether you are planning a tropical vacation to Hawaii or just want to bring some island vibes into your home, there are plenty of ways to make your space feel like paradise.
Here are five tips for creating a tiki bar that brings out the best in your style and taste.
1. Go All Out With Decorative Accents
Tiki bars tend to go big on décor, so why not follow suit? You don't necessarily have to spend a fortune to deck out your space in tropical flair.
For example, you could add a few palm trees to your backyard, buy a couple of beachy umbrellas or even put together a small collection of vintage travel mugs.
These little touches are sure to bring out the tropics in anyone who enters your house.
2. Add Some Tiki Bar Furniture
If you're looking to transform your dining room into a tiki bar, look no further than furniture stores. They often carry pieces inspired by Polynesian culture, such as tables with colorful carvings and ornate designs.
If you'd prefer something a little less pricey, try shopping around online for deals on old wooden chairs.
Many people collect vintage items, so it might be worth checking out secondhand shops or eBay to find unique finds.
3. Keep Your Drink Selection Simple
While it's important to keep drinks simple, adding too many options can actually detract from the overall vibe.
Having too many different cocktails on hand can distract guests from enjoying themselves. Instead, focus on serving one signature drink that everyone knows and loves.
I hope these tips help you create the perfect tipi bar. Enjoy!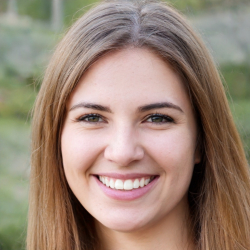 Latest posts by Maisie Park
(see all)