Since the rise of more neutral and relaxed home designs and decor, gray wood stains are becoming increasingly popular.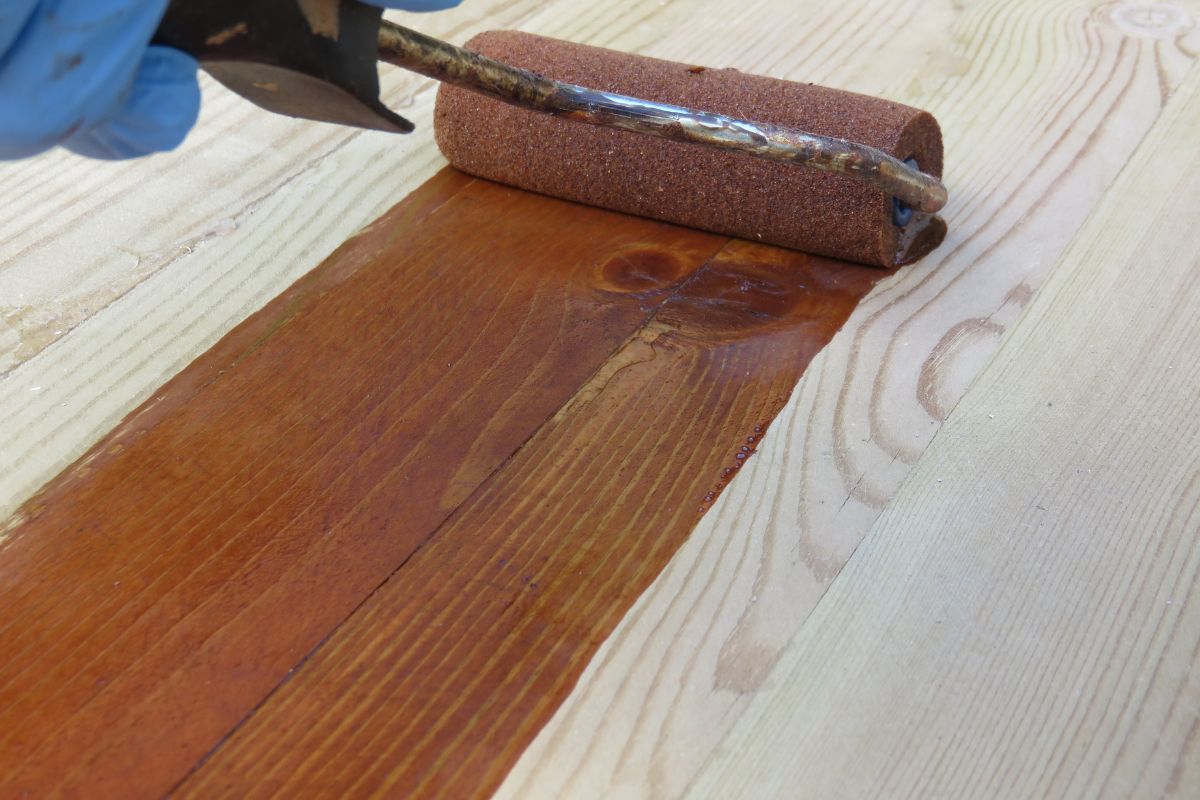 People love the look of gray wood stain, as it gives it a more rustic and farmhouse feel, but gray wood stain isn't just limited to a farmhouse feel.
It's also prevalent in many other designs such as contemporary, modern and coastal designs.
The only issue with gray stain being so popular, is that there's so many different kinds of it to pick from, so how do you know what's best?
Of course different woods will stain much differently, so the best option is to just test out different stains and how they'll look on the wood you're using. 
But if you don't have the resources or time to keep testing different wood stains, we've got you covered. We've compiled a list of the best gray stains for wood, to give your home that rustic, farmhouse look.
Types Of Gray Wood Stain
If you're unsure of what wood stain actually is, let us give you a quick run through. Stain, unlike paint, actually enhances the appearance of the natural wood grain, giving a much more natural look.
When it comes to wood stains, you have two options: water-based stains and oil-based stains. Each of these stains are unique in their own right, and each one will work better than the other for the project at hand.
The right one for you will depend on what your project requires, so make sure to read this next part in depth to decide which one will be right for you. 
Oil-Based Stains
An oil-based stain will soak deeply into the wood and provide a long-lasting stain.
It's a good type of stain to use if the wood you're staining will be spending most of its time outdoors as the stain seals it and protects it from the elements. 
The downside to using this type of stain is that it takes quite a while to dry completely, so you'll have to make sure you give your project plenty of time to dry before creating your design.
You'll also need to use a mineral spirit to clean your hands and any tools that have touched the stain once you're finished. 
Water-Based Stains
Water-based stains are much easier to deal with and are much easier to use than oil-based stains. They are much quicker to dry and you'll be able to clean your hands and tools with simple soap and water.
The downside of using this type of stain is that you won't get the lasting finish that an oil-based stain produces.
But, if the wood you're staining is going to be spending its life indoors, then this is a great option to choose as it doesn't produce any toxic fumes and you won't be waiting a lifetime for it to dry. 
Gray Wood Stain Colors
Here are just a few of our favorite gray wood stain colors that worked excellently on our wood panels.
Carbon Gray
This is an excellent option to use to stain your wood, it has a very deep and rich hue of gray with slight blue undertones that almost make the stain look navy.
If you're looking for a very dark gray for that rustic look, this is by far the darkest stain on the list, so it'll be perfect for your project.
Sun Bleached
This stain is a beautiful light gray that almost looks like baby blue, it's a great option to use if you'd rather stay away from the darker gray colors but you still want that beautiful weathered and farmhouse look.
This stain also covers much of the wood's characteristics, so if you want a stain that has a similar coverage to paint but not as full coverage as paint, this stain is an excellent choice.
But if you like seeing all the wood's characteristics under the stain, then you should probably take a look at the other choices on this list. 
Aged Barrel
This is also another dark gray stain, but unlike the carbon gray option, it has much darker undertones which almost make it look black.
But it's a good choice for a room that will soak up the sunlight, as it'll look great in the light as it absorbs it. 
Willow Gray
This stain is the perfect medium of light and dark and is the definition of a true gray stain.
A lot of people consider this stain to be the best color to use if you're going for a farmhouse design or a rustic look, as it really emphasizes the weathered and traditional look. 
It also has great coverage, so you won't find yourself constantly brushing the stain over and over again to get an even stain.
Weathered Gray
This is probably our favorite stain. As the name suggests, it provides an excellent stain to create a more weathered look.
It's on the lighter side and nowhere near as dark as carbon gray, but it's still regarded as a dark gray stain. 
Like a lot of the gray stains on this list, there's a slight blue undertone to this stain, making it look somewhat navy when compared to the other stains on this list.
But it's a perfect stain to choose for any design style you can think of and it provides a great coverage on top of that. 
Gray Wood Stain In Home Design
There's many different options you have when deciding what to do with your gray stained wood, and we're going to list just a few different popular design choices.
Gray Paneling
Wood paneling gives a home a much more rustic and farmhouse feel, and rather than using a paint, a stain allows the natural features of the wood to come out and emphasize the design so much more.
The wood grain gives the room so much more character and it's a smart and very beautiful design choice.
Weathered Gray Stained Floors
Using gray stain on floors is a simple, but effective way to give your room more character without splashing out on carpet or flooring.
Using a more neutral and subtle color when choosing a gray stain will go a long way, as the room won't feel too cold nor too warm whilst keeping the room looking contemporary. 
Gray Stained Cupboard
Using a dark gray stain on your kitchen cupboards is a great way to make your kitchen stand out in a subtle way.
Making sure that the gray contrasts with the other colors in your kitchen is an excellent way to give your kitchen a contemporary look that also remains quite rustic at the same time. 
Final Thoughts
Using a gray stain on your wood is a beautiful way to add character and depth to your home without sacrificing too much.
The gray color provides an exceptional weathered look that is currently very popular right now, as more and more people want the feel and comfort of a farmhouse appearance. 
There's so many different types of stains out there, the best way is to try the stain on your wood as depending on the type of wood you're using, the appearance can differ.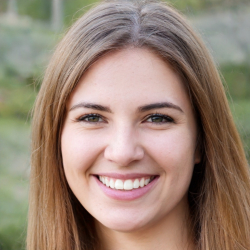 Latest posts by Maisie Park
(see all)