As we begin to enter the colder months, those of us who are plant-obsessed are eager to fill our porches and homes with beautiful fall plants.
Hanging baskets are lovely if you want to add color and vibrancy to your walls. They work well in any outdoor setting around your home, but you can also hang them inside.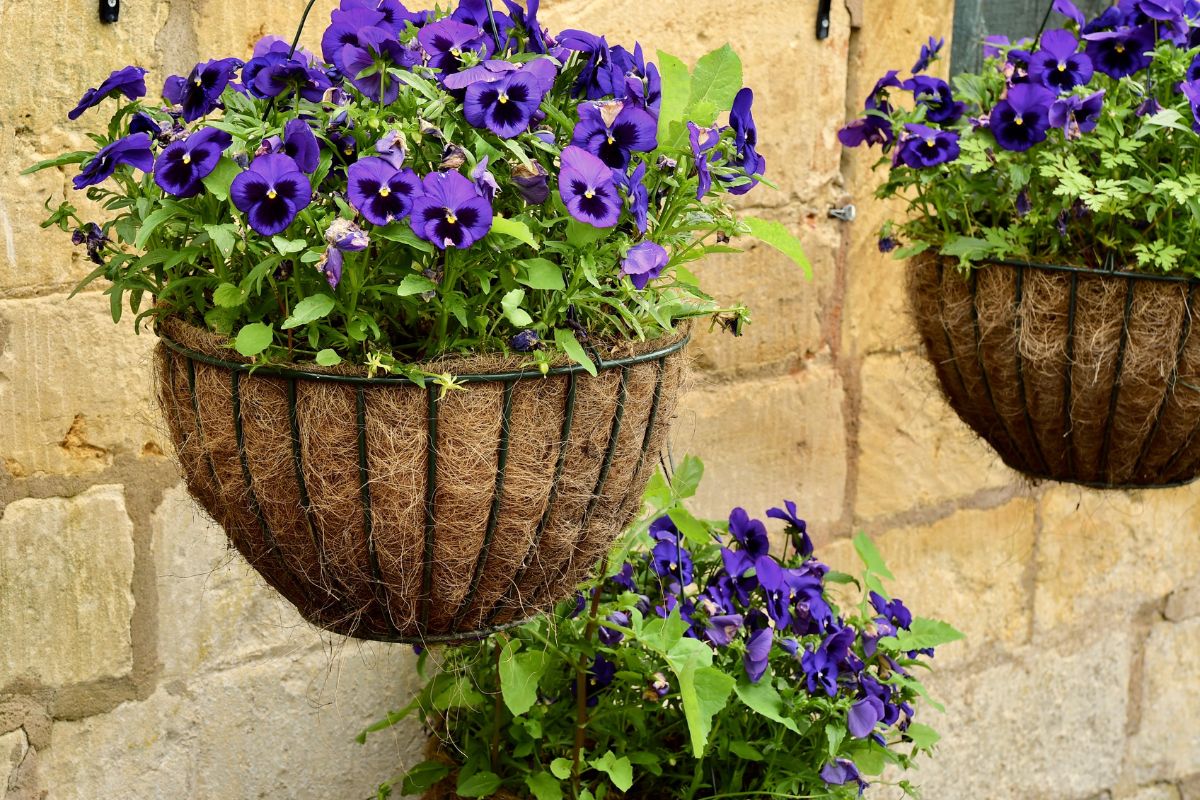 This article is going to list some of the best fall plants you can include in your hanging basket.
Garden Mums
For a serious show-stopper, consider a hanging basket filled with garden mums. In warmer areas, these beauties will last all the way to Thanksgiving!
You can find them in various colors, so select some that complement your outdoor area.
Cool Wave Fire Pansies
Create a dazzling hanging basket by filling it with gorgeous shades of red and gold with Cool Wave Fire Pansies.
As these beauties grow, they will trail over the basket edges, creating a vibrant and full-looking basket!
These buds are able to survive the frosts you'll expect in the fall, so they'll be able to provide your home with vibrant color until the winter!
If you live in warmer zones, you can move these baskets and plant them in garden beds, and you'll have these flowers throughout the entire winter!
Viola And Sweet Alyssum
This dynamic duo makes for a beautifully colored hanging basket that will hold strong throughout the first frost and more.
A perfect color combination would be Sorbet Midnight Glow viola and Clear Crystal Purple Shades sweet alyssum. These will give you some deep purple shades, and some hints of yellow in front of some deep green leaves.
If you live in the southern region, then you can tuck these plants into garden beds to give them a home for the entire winter.
Supertunia And Superbells
For the most vibrant combination, select Supertunia Black Cherry, along with Orange Dreamsicle and Yellow Superbells.
The result will be a voluptuous hanging basket with fiery colors revolving around reds, oranges, and yellows.
Place a few of these on your outdoor porch and passers-by won't be able to look away.
Cool Wave Pansy
A cool wave pansy will grow beautifully and drape itself over the sides of your hanging basket.
Cool wave pansies have beautiful tones of blue and white, that are perfect when contrasted against the usual fall colors.
Hang a few of these outside your home, and enjoy how vibrant it will make your outdoor area look.
Snapdragons
You can find snapdragons in all kinds of shades, so choose some that are complementary to the rich colors of autumn.
As snapdragons are on the taller side, you can pop some into your hanging basket along with some other blooms, such as petunias or bacopas.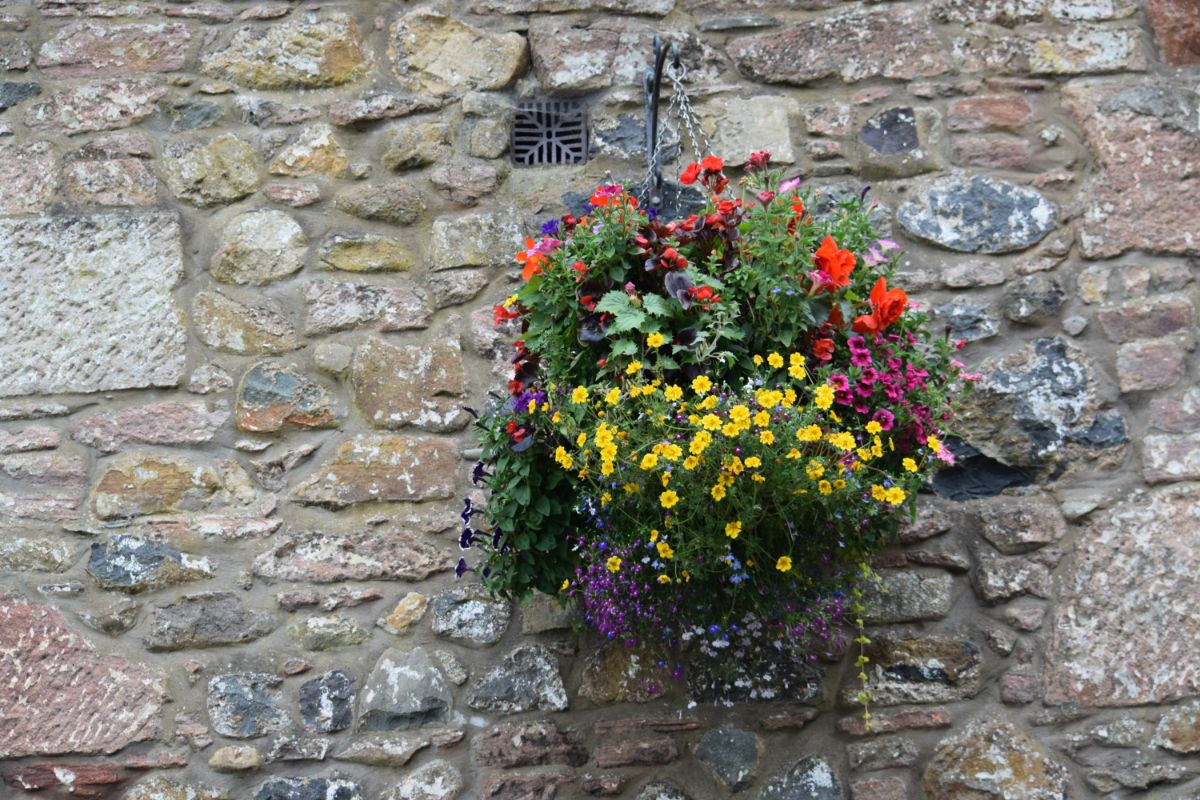 Verbena
Verbena plants will continue to bloom even at 15 Degrees Fahrenheit. They grow in zones 5 to 11 and can be found in a variety of colors, such as dark purples, deep pinks, whites, blues, and deep reds.
Consider finding a combination of all these colors to create a vibrant hanging basket that boasts so much color it'll make you smile each time you leave or enter your home.
Million Bells
This is a plant you can keep from the summer into the fall, as it'll be bursting with single or double blooms, resembling mini petunias. These will still be blooming well into fall.
One of the best things about this plant is you can find them in several fall colors, such as bronze, orange, purple, and magenta.
These will add some wonderful vibrancy to your hanging basket.
Ivy
Ivy is beautiful any time of the year, but it is wonderfully sturdy throughout the fall, and will look gorgeous in any hanging basket.
It's solid, glossy leaves can take on an oval or arrowhead shape and works well when paired with any other fall plants. Why not take a pick from one of your favorites in this article, and pair it with some ivy for your next fall hanging basket.
You can also train it to grow upwards! Choosing ivy is definitely a good idea, as you can be as creative as you like with it.
Final Thoughts
The transition to fall is exciting, cozy, and vibrant. Creating several hanging baskets with some beautiful fall plants just adds to the excitement as we await Thanksgiving, Halloween, and Christmas!
You can be as creative as you like, and many fall plants can withstand the winter as long as they are moved to garden beds as the temperature gets colder.
This article has provided you with a list of some of the loveliest fall plants you can add to your hanging basket. We hope this has given you enough inspiration to go and create your own this fall!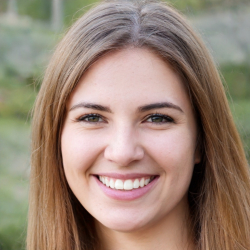 Latest posts by Maisie Park
(see all)