While the master bedroom is usually the largest room in the house after the lounge, not every master bedroom comes with plenty of space to spread out.
Small master bedrooms are a challenge as you have limited space to place furniture, such as storage drawers and your bed.
But there are a few clever ways to design a small bedroom, from built-in storage and neutral wall colors to turning your bed into the focal point of the room.
Here are our best 15 bedroom ideas for a room with very little space.
When you think of the traditional Scandinavian chalet, then it typically has small bedrooms with a minimalist amount of furniture and a very plain color palette.
A minimal bedroom in a traditional Scandinavian style can be transformed into a cozy den if you have don't have a lot of space to play with.
Scandinavian bedrooms used to be brown wood most of the time but modern Scandinavian design also includes gray, black and white color palettes.
You can also dot some plants around the room for a little bit of green.
One great way of making your master bedroom look bigger is by using a wallpaper on one wall.
This creates a focal point and draws all attention to this wall. It's important that the wallpaper is opposite where the bed is facing.
As the bed is the largest piece of furniture in a bedroom, this will draw more attention to the wall where your bed stands.
You can use almost any type of wallpaper that fits in with your master bedroom design and the furniture.
If you are not a fan of bold colors, then keeping it minimalist with neutral colors is a great way to create a larger space visually in a small master bedroom.
Plus, a neutral color palette allows you to create more textures in the room. This will create a more cozy feeling and a comfortable sleeping space.
You don't have to keep everything in neutral colors. It can be a nice personal touch to add some drapery fabric or some simply pieces of artwork.
They add more texture and a dash of color to the room.
Lighting can make a surprisingly big difference when it comes to creating a nice bedroom atmosphere.
Depending on your ceiling height, lighting can be distracting and you need to make sure that you don't use too large lighting fixtures for smaller master bedrooms.
It's a good idea to get a feeling for where you want your lighting to be fitted first.
Make sure that you use a number of smaller lights, such as table lights or cornice lighting.
This will visually lift the ceiling in your bedroom and it will also set off any stark walls that you might have in your room.
In a small master bedroom, everything feels a little cramped and you may not have the option to use a free wall where you can put your bed.
This means you need to place your bed in front of the window.
If you need to put your bed in front of the window, make sure that it doesn't cover the window and that there is still plenty of light coming in.
It's a good idea to visually distract the eye from the window by putting up a roman shade to conceal the glazing and add some textured pillows or artwork to the room.
A small bedroom doesn't have to feel cozy. You can also create a luxurious feel with plenty of character.
One way of making your small master bedroom more classy and elegant is by adding a chandelier.
Saying this, the type of furniture, design and chandelier can make a big difference to the visual room size.
As a rule of thumb, you should create only one focal point in your bedroom.
This means that if you have a flashy wallpaper, then adding a chandelier hanging from the ceiling will be too much.
This could make the room feel overwhelming and too busy making it feel smaller than it already is.
If you want to add a chandelier, then make sure that it fits with your room decor.
A glass chandelier works better with neutral colors in a small master bedroom.
You can also go for muted chandeliers or larger light fittings that become an eye-catching feature in the room.
A neutral decor with a few accessories isn't for everyone.
If you love your blink and glitter, then going for some luxurious ornaments and decorations can make a difference to a small room.
When you are looking to decorate a small master bedroom, it's a great idea to use mirrors.
They reflect the light and create a larger visual space around the room.
Depending on your bedroom's design, you can use any size mirror and color to spruce up your bedroom decor.
Colors play a big part in a master bedroom, especially when you only have a small space.
Generally, it's best to just add a few dashes of color here and there around the room.
This could be including textured pillows or draped fabric or curtains.
You need to make sure that you use only a limited amount of the same color or complementary colors.
If you struggle with space in your master bedroom because of a stone wall, low ceilings or other features that are part of the way your home is built, then you can use this as an advantage.
For example, exposed stone walls are ideal to use as feature walls. Just put the bed in front of the wall, and keep the rest of the walls plain.
This will draw the eye towards the masonry and the bed area distracting from the small size of the room.
Not every master bedroom is a square or rectangular shape, and many bedrooms also have different ceiling heights.
If your master bedroom has higher ceilings, then you can make the most of this greater wall height with additional shelves or storage options.
It can also be useful to hang some artwork for additional color and you can bring your own character into the room.
When you are looking to put up shelving for books or storage, then it's a good idea to use a lighter shelves that are open.
This will create a more airy feeling in your small bedroom. Plus, you can also use spotlights and focal light points to create a special atmosphere.
When you want to make a small master bedroom look bigger, then there are quite a few things you can do with specific furniture.
Freestanding furniture is typically used in large rooms to divide the space, but you can also use it as an eye-catching element in smaller bedrooms.
It doesn't have to be a big piece. Just a rope that supports your hanging clothes or an industrial-looking coat hanger can draw all attention to this piece of furniture instead of the room size.
It's all about space saving when it comes to decorating a small master bedroom, and you can save a lot of space with a pair of sliding doors.
They are not just much more discreet than the standard hinged doors but they don't need to open out into a room which could cost you valuable floor space that you can use for furniture.
Similar to freestanding furniture, floating shelves for book storage and decorations is a great way to make your master bedroom feel bigger.
It doesn't just allow you to display photos and others of your most loved possessions but it also creates floor space that you can use for extra storage.
In small bedrooms, space is in short supply and you need to think about how you can utilize every inch of space for storage.
The headboard of the bed is often an overlooked area but it's a great opportunity to create more storage for your bedtime reading material.
Lighting can take up a surprising amount of space in a bedroom but you can keep surfaces clear when you mount your bedside lighting to the wall.
Final Thoughts
Even a small master bedroom can be a cozy place that allows you to rest in peace.
Just make sure that you create a focal point in the room to distract from the smaller room size.
This can be an extravagant storage headboard, a classy wallpaper or a special lighting fixture.
Mirrors are also a great way to reflect more light and make the room look much bigger than it is.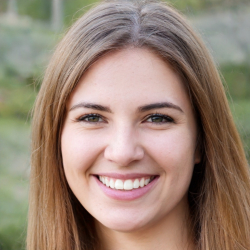 Latest posts by Maisie Park
(see all)