When you are redesigning a room, one of the most important things to keep in mind is its function.
This is particularly important if you don't have a lot of space to work with or the room has awkward dimensions.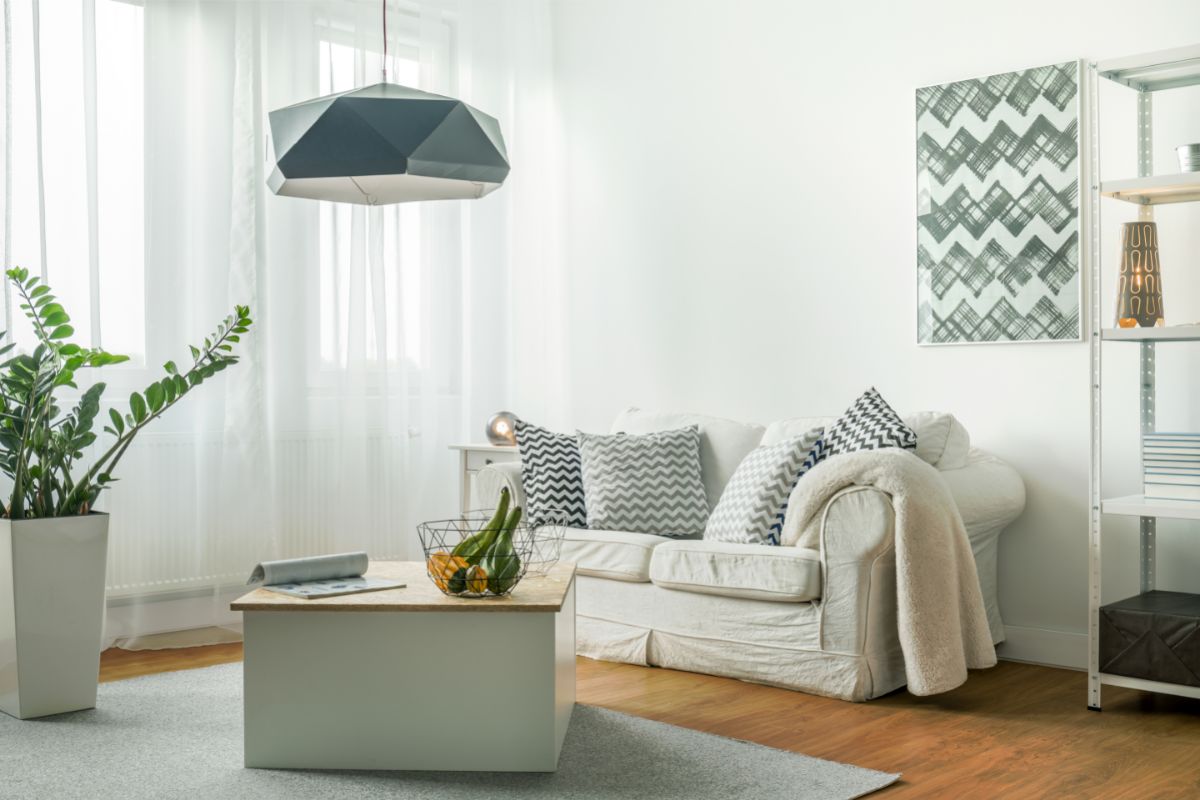 Normally, we can get by as individuals if it is not everything we wanted in a room, but this changes with communal areas.
The living room is especially at risk of being affected if it is small, as it is the place where we relax and where we take company. This becomes even harder if you want to put things in this space, like a TV.
With this in mind, we decided to look at a few living rooms on the smaller end that have TVs already and that could help you in your design ambitions for your own.
This living room is a great example of how you can use modern decor to make a small room feel bigger.
The room itself is pretty small, but by using an open floor plan – namely having the center having less stuff in it –, a light palette, and modern decor pieces, you can make it feel much bigger.
A large TV on the wall instead of on a stand is a great way to make a space feel bigger, but in this case, it is used to highlight the rest of the room.
Sometimes when designing a room, you may want to just go a bit more minimal with the design.
This is true when you have a room that is quite slim in nature, as is the case with this one.
Everything in this room either takes up the bare minimum or can be tucked away under something else.
The couch is long, but narrow, so there is a walkway to the other side in front of the TV and there is a long footrest that can function as a seat, should you have people over.
If you are looking to create a space more for entertaining people than for using yourself, or you're your family, then this is the best living room for you.
It strips away most of the other furniture, with only a large lamp, a small table, and a corner couch taking up the space in the center of the room.
This large couch with little else allows for a group of people to comfortably use the room without feeling cramped in and keep the atmosphere freeing instead of cramped.
However, if you are on the opposite end of the spectrum and don't want anyone in your space, then you can instead create a cozy, comfortable setting that radiates you.
This living room has a lot of plants and vines that cascade down over the shelves, with a small little couch facing the TV.
The backend of the living room also serves as a nice dining area that can host four people for dinner or for a fun little game night.
This slim living room is not as minimalist as the last slim one, but has also tried to make the most out of the space available.
The walkthrough between the couch and the wall is still there, but there is now a foot rest for extra comfort with a table to the side of the couch.
The TV is once again mounted to the wall, but underneath there are now a row of elevated square cupboards, which can hold various objects, you may not want clogging up the space.
Bohemian vibes, living, or decor are ways of living life in an unconventional, but artistic way.
This can include many things, but in this living room it combines an antique, wooden vibe with modern, neutral tones.
A lot of the features in the room range from comfort – like large fluffy pillows – to artistic beauty – like the wicker woven table.
It also makes great use of light, with the room relying on natural light or having candles dotted around in the individual spaces.
If you are not sure what to do with your living space, or you are thinking of renting out or selling the property soon, then it is best to go with neutral tones.
This room is awash of whites with hints of black and a few brown areas where wood has been used.
It is the perfect place to give renters and buyers a chance to see the room in a great way, especially since it is a room that is more often used for guests.
This is a great example of a simple living room design. It is not overly cluttered and uses a color palette that is warm and inviting, with light creams and a delicate blue.
Using a neutral palette like this one is a great way to make a room look clean and tidy and not too busy.
Another thing that makes this room nice is the layout.
By putting the couch against the wall, they have created a more open feeling room with a bit more space for decorations – note the personalized paintings they hung up.
A rustic living room design is one that uses more natural materials – like solid wood – in its furniture and style, and is often heavily personalized.
The color palette is warm and inviting with plenty of wood tones, and it has a very open layout that empathizes with decoration and personality.
Due to having more stuff in this room compared to others, we would recommend that you place the TV in an elevated position, potentially on a wall, to help with this.
Although this room has a great number of decorations on the walls, the actual areas of this living that interact with furniture or the floor have very few items on them.
Instead, they rely on the paintings and wall furnishings to give the room personality and then have a basically open floor plan that keeps the room feeling very free and open, despite the limited space. In this space, you could put the furniture you like and, as long as you don't go overboard, you could reasonably have enough seats for a small party or to have someone over for tea.
Your guests would be none the wiser about your small living room, but you can marvel at how much bigger you have made it seem.
If you need to work from home, and you don't have enough room for a study, then you may want to convert your living area into a good work space.
This does not mean you have to give up your living area, but it is better to have a separate work space from where your bedroom is.
In this particular design, the table takes up the center of the room, allowing for work to be done, but as soon as the work tools are away it goes back to being a living room table in front of the TV.
Living in a house with multiple people means you have to accommodate for all their quirks and hobbies.
Many people have a talent for musical instruments, and this can be helped along by working a room's furniture around these instruments.
In this case, the piano can serve as a TV stand assist – if you also have another support for the TV behind it (playing the piano can cause the TV to fall – or have the TV mounted above the piano.
This living room isn't really a room, but a living space in another room.
This means that this area is incredibly tiny and can only hold a few things at a time.
As such, the people who made this have made the most of the space by having all the objects stay close to the wall and have everything be able to tuck under the elevated cupboards.
This living room decides to draw focus mainly to the TV stand, which allows the whole room to appear bigger.
With the TV stand and TV being at the center and having wall decorations around it, the eye is drawn and the rest of the room can be moved and changed to not be the focus, as such making the whole space look bigger.
Alternatively, your living room can be made to be incredibly chic and colorful, if you truly want it to be.
This is the case with this living area that has white walls, but most of the furniture and decorations are incredibly colorful, full of oranges and reds.
These draw the eye and show who you are in a dramatic way.
Conclusion
Small living rooms can be cozy or a hassle, however if you think about how you wish them to be designed, they will certainly be more cozy than a hassle any day of the week.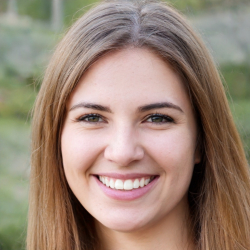 Latest posts by Maisie Park
(see all)