Open kitchen shelving has come back into fashion recently and shows no signs of going anywhere. No matter what your style or budget dictates, there is an open kitchen shelving solution for you.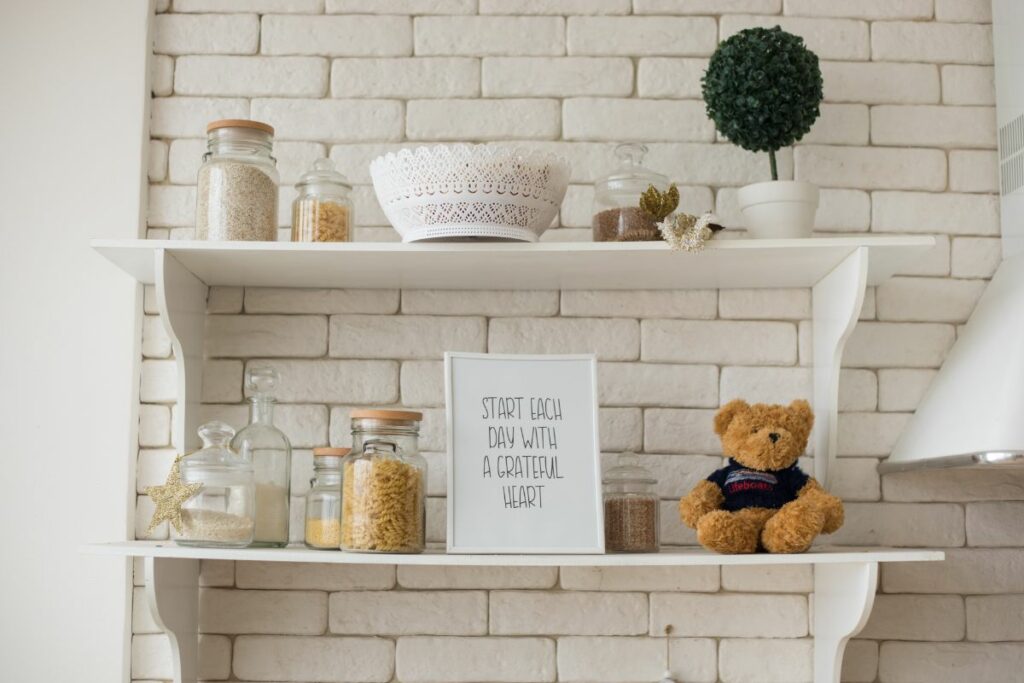 This design feature is not only stylish but also can be practical and add a ton of storage space to your kitchen. 
Here we hope to give you some fresh new inspiration on how to style your open shelving or even find the perfect shelving concept you've been dreaming about.
Farmhouse kitchens are often associated with open shelving, packed full of pretty china and scruffy cookbooks.
For a more modern twist, industrial fixtures and fittings are often added to thick pieces of reclaimed wood to create texture in a kitchen and break up the cabinetry.
With this sort of shelving, you can add anything you like to it. Commonly, tableware is neatly presented along with a few niknaks propped up behind them for an organized, yet cluttered-looking display.
Plants and vases are also popular items to adorn open shelving, these can create a real sense of home and comfort in a kitchen.   
Open pantry concepts have risen hugely in popularity over the past few years with everyone going organization mad. Is there anything more satisfying than seeing mason jars full of dry goods neatly lined up on kitchen shelving?
It always gives you the incentive to cook up a storm or make a freshly baked cake. 
Open pantry shelving can be as small or as large of a feature as you'd like. From one simple floating shelf to a whole wall, there are many options with open pantries.
It can be a great way to remind you of the dried foods you have and can discourage food waste as well as cluttered cupboards. 
Glass shelving has made a comeback. Inspiration comes from the hotel and retail stores and is paired with wood or metal to create a minimalist and striking design feature in a kitchen.
In particular, a combination of brushed brass and glass has quite an expensive high-end look to it that can easily blend with brushed brass accessories and fixtures. 
Glass can be the ideal material to seamlessly blend with the style of your kitchen as you can easily add brush metal or wooden fixtures.
Glass also helps light to bounce around the room, maximizing space and light which might be well received in a smaller kitchen. 
As glass shelving is more delicate we would suggest using them for displaying items such as plants, photos, or antiques. They can be a great way to display some of your favorite items and brighten up your kitchen.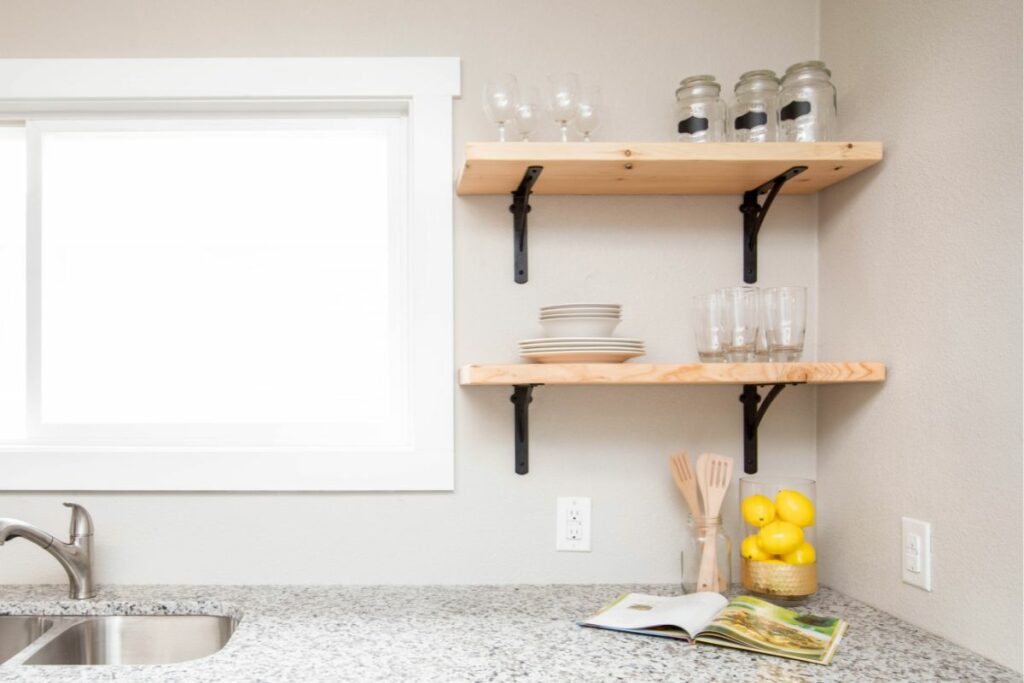 Open shelving in the corner of the kitchen is a genius way to maximize the space and use up any odd wall space for storage.
If you want to break up a whole wall full of cabinetry, then including a contrasting open shelving display is an ideal way to create a finished kitchen look. 
Whether you're creating a contrasting industrial look or a seamlessly blended floating shelf the same color as your walls or cabinets, all kitchens could benefit from this shelving.
Corner shelving is an ideal opportunity to turn one corner of the kitchen into a bar area or coffee station, especially if it happens to be next to a sink. Defining the use of the space is important in tying it all together.
Floating shelves on either side of the range hood is a great way to add symmetry and create a cohesive space. When adopting this shelving, there are a few rules to follow.
Firstly, you must always make sure that the shelves are equal in color, style, and length. The placement and number of items you display on the shelves also impact how cluttered they can look. 
If you're going for a sort of organized-chaos vibe then we won't stop you. But if you're looking to create a seamless and cohesive space it's important to balance the two sides with similar height and size objects.
Sometimes this type of shelving is purely functional and doesn't need to be aesthetic. If you're a cook that wants all your herbs and spices to hand or maybe a plate or two, then having open shelving next to your range hood can be a blessing.
For those that are hoping to make an impact on a small-scale, then having one long singular open shelf can be a great way to do this.
This is also an ideal situation for those who aren't really big cooks and don't use their kitchens very often. Open shelving can still give you a lot of storage space without the bulkiness of upper kitchen cabinets. 
Our favorite ways to style singular open shelving include an open pantry concept with matching clear glass jars with all your dry goods in them or as somewhere to keep all those forgotten about cookbooks. Hey, you might even start using them more.
Having one singular shelf could also be great for those who rent out their properties for holidays, you can easily display all the essentials your guests will need on one shelf and can save yourself some money when updating or installing a kitchen.
Have you always wanted a bar but didn't think you could afford it? Well, think again. Using reclaimed wood to create chunky shelves you can create a bespoke looking bar corner in your kitchen that will be the envy of all your friends.
Complete the bar with all the essentials including, liquor, glassware, and a cocktail shaker if you have one. 
Pre-made options often come with brackets and wine glass holders for the perfect rustic farmhouse look.
If you fancy a bit of a challenge, you can always try creating your own homemade bar with reclaimed materials from your local freecycle pages to cut down the costs and create a fun weekend project. 
Painting your open shelving the same colors as the kitchen walls or cabinets helps to blend the two together if you are hoping for a more subtle and understated look.
Although this type of shelving can work well with any color scheme, darker colors tend to be the most visually effective as you can barely tell they are there.  
We love this idea in minimalist kitchens, as it gives you the freedom to style the shelving however you like without other style elements to consider. Blended shelves can make the items you display on them really pop and stand out.
Open shelving doesn't have to be limited to the walls. Many modern kitchens have open shelving built into their islands.
This can be a great practical solution for those who like the idea of open shelving but want it to be more hidden and out of the way. 
From rustic farmhouses to ultra-modern industrial kitchens, islands can be the perfect place for open shelving. Some of the most popular ways we see people dress their island shelving are with cookbooks.
But if you're hoping for a more modern twist then displaying modern china or kitchen accessories that are aesthetically pleasing works really well too. 
Final Thoughts
Here you have 9 fabulous ways to use open shelving to make the most out of your kitchen. Whether you're using them for storage or display purposes they can help to finish off a room with a high-end look.
There are so many choices out there, we hope this article has found the right one for you.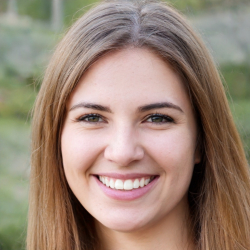 Latest posts by Maisie Park
(see all)