Many people believe that women should work in the disciplines of interior design and decorating rather than men, and that men are not good at decorating or furnishing.
However, they are most definitely capable of identifying elegant furnishings. Men's living room design ideas are a thing, as they should be!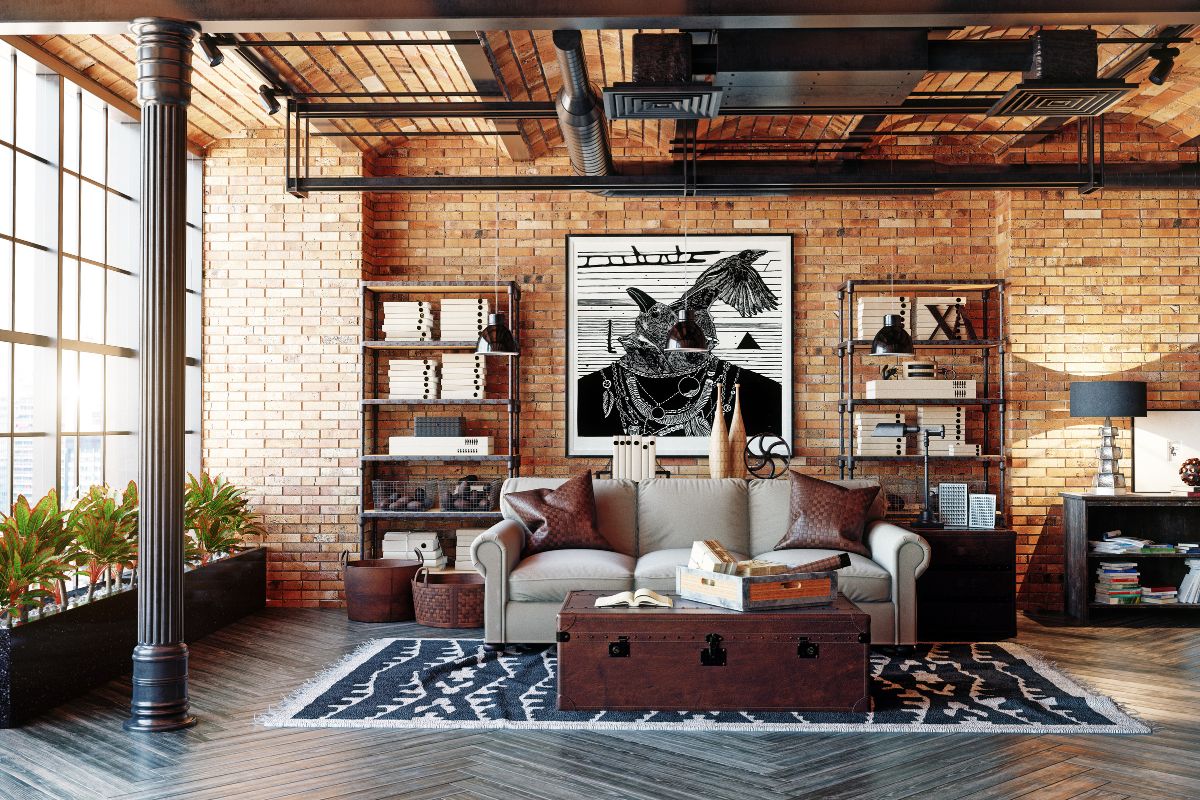 Who said that only women were responsible for creating homes? It is important to remember that men have distinctive architectural tastes. Men tend to choose neutral colors, rough textures, and crisp lines, all of which are utilitarian.
In truth, a lot of guys have found success in fields like design and interior decoration.
Lots of men favor things that have a cave-like feel to them, which is why they adore abrasive furniture designs and stronger hues like black, gray, and dark brown.
By implementing a few ideas, you can permanently transform your living room into a stylish, excellent, and elegant home. Modern and contemporary decor are fantastic ways of creating a mature and stylish space for entertaining or relaxing in your bachelor pad.
Consider the room's intended use as you browse furniture, decor, and wall concepts for your area, then concentrate on a few essential pieces like a cozy couch and a console table before selecting the other accent pieces and wall decor.
A manly vibe strongly underlines living room designs for men. However, a masculine aura need not always be icy or overly formal. A manly living room can be styled and decorated with warmth, variety, and elegance.
Men's living rooms can become cozy, sophisticated, and fashionable with a few basic furnishings. If you think the living room needs updating or maybe a complete overhaul, the ideas in this article can help you put together a stylish look.
15 Stylish Mens Living Room Design Ideas
1. Experiment With Dark Hues
Use your love of dark hues to create a sophisticated, minimalist living room design. If you don't like green, blue, or white as the conventional hues for elegance, black, grey, and brown can match together to create the desired space.
Select ottomans with distinctive shapes that complement a large brown sectional sofa. A shaggy, neutral carpet should be spread over the primary seating area. Have a television suspended above a long, dark-brown cabinet that serves as storage and a display stand.
To make the most of the available space, combine the chair with a desk. Installing soft purple drapes may be a nice touch.
2. Add Some Bold Red
Bold red looks fashionable. For males who may be wary of using bright colors in their living area, this shade is a good option. Combine bright red, gray and brown. The end product demonstrates that the living room still has a macho vibe about it.
For the walls of the living room, use a strong red. Pick a sectional sofa in a soft brown color with gray textiles. When you become weary of sitting on the couch, place a fluffy gray rug over the sofa set. Install a brown furnace that is "artificial," as well as a wooden table.
3. Create A Beach Ambience
Makeover the living room into a stylish beach-themed area. Choose a light blue tone for the space because it is the color most closely associated with beaches. A nice lamp with a blue stand and the blue cushions will bring out those coastal vibes.
Fill the walls of the living room above a boat painting with wood. Choose wooden coffee and end tables with the recognisable wooden legs that are typically found on beaches. In the room's corner, put some potted plants.
4. Try Out Warm Colors
If you want to create a cozy living room, choose light brown as your primary color motif. Choose the hue for the flooring, sectional sofa set, and walls of the living room. Additionally, pick wooden windows and open storage.
A modest table and minimalist sofa make a beautiful main seating arrangement. Do you own any memorabilia? Put each one of them in the room.
Make sure to organize them effectively so that the living area as a whole feels spacious and inviting. Plants and framed drawings should be hung on the walls.
5. Black And White Stripes
Consider implementing black and white stripes. Apply it to the chair's textiles and cushions for a seriously sophisticated look.
Gray should be used for the living room's walls and ceiling. Install window panes to make the place appear lighter. The white element is further highlighted by the wooden table, the shaggy rug, and the minimalist sofa design.
Memorabilia and collectibles will add charm to the space. Some red flowers should be placed in the room's corner for coziness.
6. Neutral Color Palette
In addition to light brown, gray might be an excellent substitute for lightening up a lounge room while maintaining a masculine vibe.
Consider choosing navy blue chairs and an arrangement of fresh yellow flowers in a blue jar. For your neutral living area, they provide a decent balance.
Hang a vibrant painting and one-of-a-kind gray pendant lamps to demonstrate your ingenuity. Install large windows to let natural light and fresh air into the space.
7. Channel Your Inner Artist
We think that a number of you have incredibly creative sides. Why don't you apply them to your living room? Red brick walls that are left exposed contrast nicely with a natural stone wall portion.
For the furnishings, such as an armchair, distinctive yellow seats, and a hanging lamp, go with metallic materials. Artistic decorations like sculptures, artwork, and stylish pendant lighting should be used to fill the space.
The room seems stylish and aesthetically pleasing due to the strategic abundance of exhibits.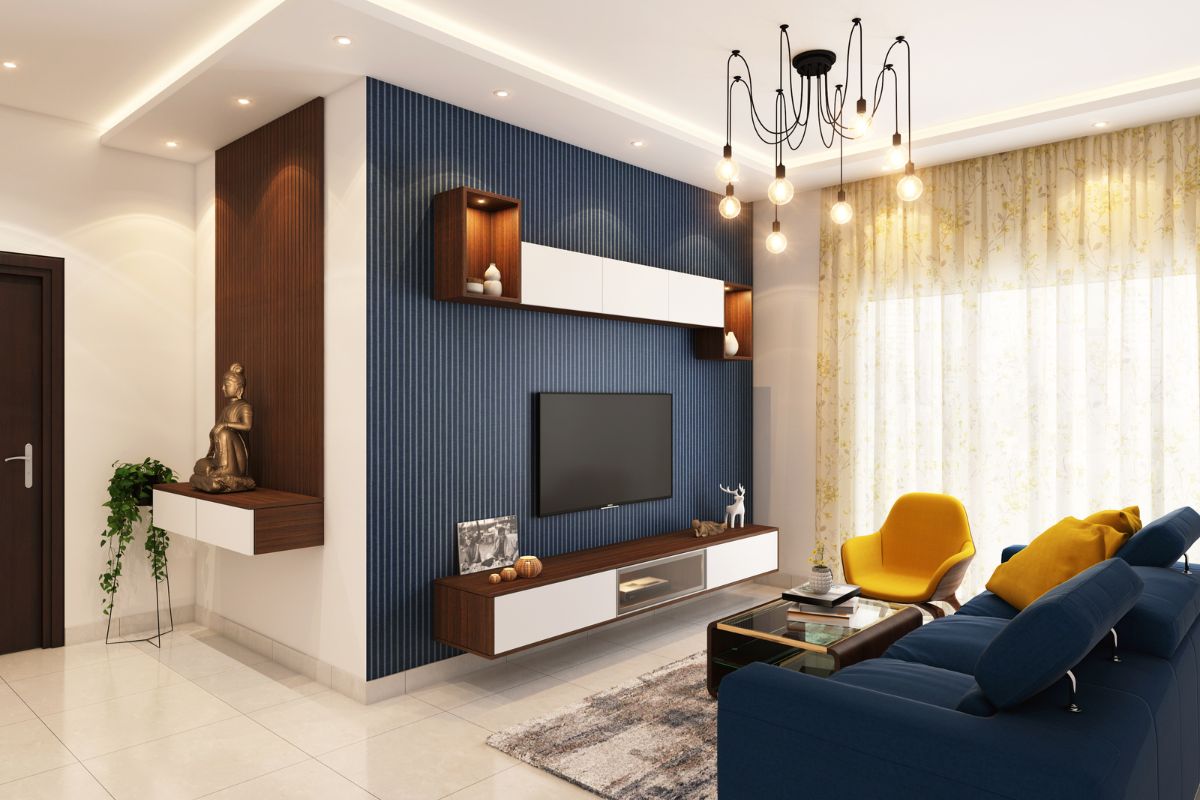 8. Incorporate A Manly Style 
A brown sectional sofa goes well with a wooden ceiling. A shaggy rug and gray carpet provide warmth by covering the smooth surface.
A metallic unit storage, which holds books, games, DVDs, and comics among other things, gives off a manly vibe. Cool pendant lights should be suspended directly over the seating. The place feels imaginative because of a unique silver table.
The room's layout and furniture choice show that manly style can be both gorgeous and comfortable.
9. Black And White Color Scheme
The combination of black and white rarely gets old. Those of you with little space will benefit from this living room design. Think about getting the sectional couch that resembles a bed with a toss pillow.
Some sleek black coffee tables as well as a large, all-white storage unit or shelving units from the ceiling to the floor enhance the space's already black and white aesthetic.
The setting seems particularly pleasant because of the stark contrast between your sitting arrangement and a large, sturdy study desk.
10. Geometric Patterns
Male living rooms don't always have to be simple or minimalist. It is best to include patterns in your layout to give it extra character and avoid it from being too dull or uninteresting, unless you're going for a contemporary minimalist appearance.
It is advisable to go with a bold geometric pattern, such as solid colors, checks, plaids, herringbone, and stripes, to give a space a greater sense of masculinity.
11. Strong Materials
Consider employing sturdy concrete, polished metals, glass, and polished dark woods like mahogany when selecting materials for masculine living spaces.
Based on the inspiration for your manly living room, these materials can be used to create either a polished or raw appearance when combined with the appropriate male design components.
Dark wood and leather are the two most distinctive materials that are equivalent to masculine living rooms. Leather has long been a common feature in rooms with a macho feel and will continue to be so.
12. Rugged Textures
The use of textures in a room and how they are combined can create or break its overall aesthetic. A space needs layers of textures to create visual appeal, just like any other sort of room within the house.
A variety of textures are often present in masculine living rooms, with a focus on hard, rough, rugged, and weathered surfaces. Natural materials and finishes, such as raw wood and natural stone, are frequently used to create rough hewn textures.
13. Solid Wood Floors
Some flooring materials work particularly well in creating a macho look for a living area. Going back to the color and texture characteristics, these floor materials are usually dark and rough.
Solid wooden floors and carpeting are two of the most popular flooring options that give a space a powerful, masculine vibe.
Due to its solidity and sturdiness, wood gives a somewhat masculine air. Strong wood flooring typically helps a room feel more solid and manly by using rich, dark tones.
14. Stone Or Brick Fireplaces
A fireplace may be present in some manly living spaces. Because of their enormous character and rough-hewn appearance, fireplaces not only enhance the aesthetics and manly draw of a living room, but they also have practical advantages for homes located in cold climates.
In addition to providing warmth and aesthetic appeal, a fireplace can serve as the perfect center of attention in a living room with a masculine theme.
In order to give a fireplace a manly appearance, choose stone or brick because they emit a strong natural color and have an inherently rough texture.
15. Use Your Collectibles
Do you have a lot of collectibles but don't want a cramped, small living room? Use the panels on your walls! Accessories should fill the wall panels. Others should be positioned in a slim stand across from the brown sofa bed.
When more space is needed for display, create floating storage. The final example of a man's living space shows that collectibles can still be displayed tastefully. As a result, the tiny space won't appear noisy.
Final Thoughts
Hopefully this article has given you a whole host of ideas to begin constructing your masculine living room.
Make sure to take into account your own preferences, the layout of your space, and make use of any existing features. Whichever ideas you choose to incorporate, your living space will give off a powerful and sophisticated vibe.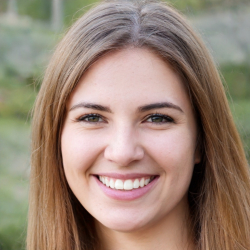 Latest posts by Maisie Park
(see all)