It doesn't matter how big your living room is or what style of room you have, deciding what to do with a blank wall is a dilemma that most of us will be faced with at some time.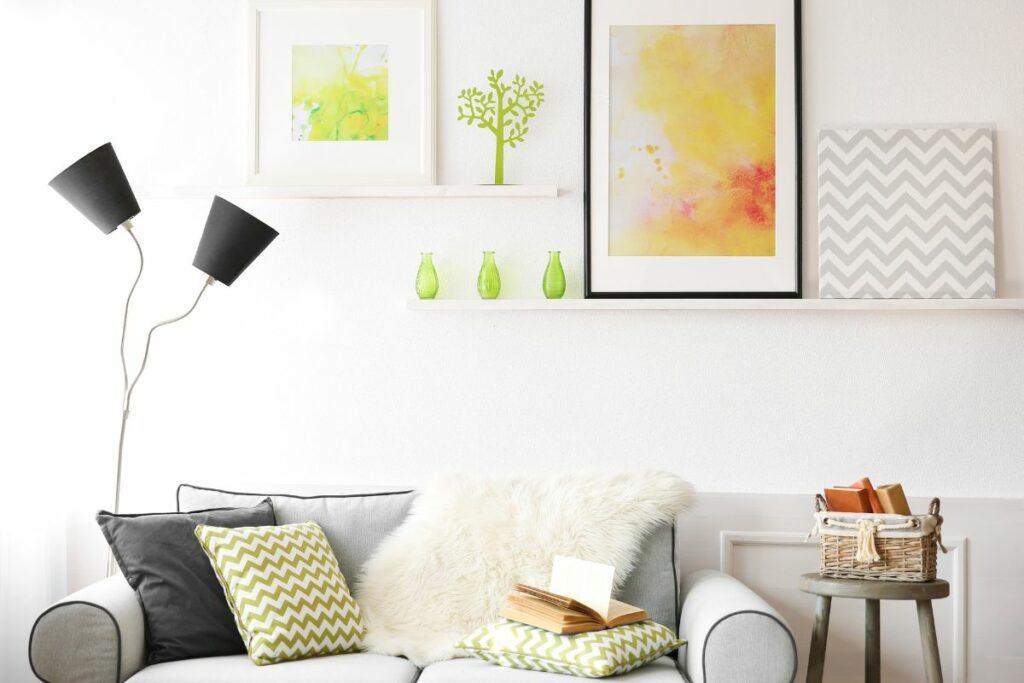 Sometimes a blank wall can pull together a room but more often than not, they're an opportunity to show your personal style.
There are many things you can do with a living room wall. From stunning artwork to homemade decorations, there is something to suit every style and budget.
In this article, we have 15 living room wall decor ideas that you will love.
1. Bookshelves
It's a traditional idea but lining a wall with bookshelves is a decor idea that will forever stand the test of time. You can choose the more classic wooden bookshelves or opt for something more modern made from glass or metal.
Of course, bookshelves are designed for books but you can switch this up by adding photo frames or trinkets as well. You can also store other media, such as video games or Blu-rays, making these both decorative and functional.
Fabric wall art is a great way to brighten up a large wall, but it can also be very expensive to purchase already framed or prepared for the wall. If this is out of your budget or you can't find anything that is exactly to your tastes, then you can make your own fabric wall art!
The first step is to find a piece of fabric that you would like to see on your wall. From there, you can make your frame to mount it on. Mounting and framing fabric is an easier process than you might think.
If bookshelves are a little too large and traditional for your tastes but you like the idea of shelving and a place to display items, then floating shelves are a good compromise.
Floating shelves are completely customizable to the size and height of your wall and you can choose whatever thickness and color of wood you want. You can space out the shelves however you want as well so that they will work best for your space.
They're also easy enough to make and install yourself so they'll make a great DIY project.
Why decorate a living room wall with just one piece of artwork when you instead opt for a gallery wall?
Choose a collection of artwork that has similar themes and colors and is all in alignment. The artwork doesn't have to be the same size, but the different frames should be able to line up into neat lines so that there are similar amounts of wall left visible between the frames.
You can choose artwork from one particular artist or one certain style. Match your frames to get that perfect gallery look.
Add the words "gilded" and "marble" as a description to any type of decor and large dollar signs immediately start appearing in your mind. However, this do-it-yourself canvas art is the perfect mix of expensive-looking finish but reasonably priced materials.
The gilding part of the art comes from gold gilding sheets that are applied to the canvas. This technique can require some practice but when finished, it leaves behind a glittering line of gilding that looks more expensive than it is.
We love wall decor that we've made ourselves as it ensures that your living room will also be unique. Making your decor is a fun and challenging activity that can also be very cost-effective.
This metal hexagon wall art uses a piece of plywood and an aluminum sheet that has been cut into hexagon shapes.
Cutting the aluminum will be difficult without the right tools but you can use other materials or buy pre-cut shapes to make your own take on this decor.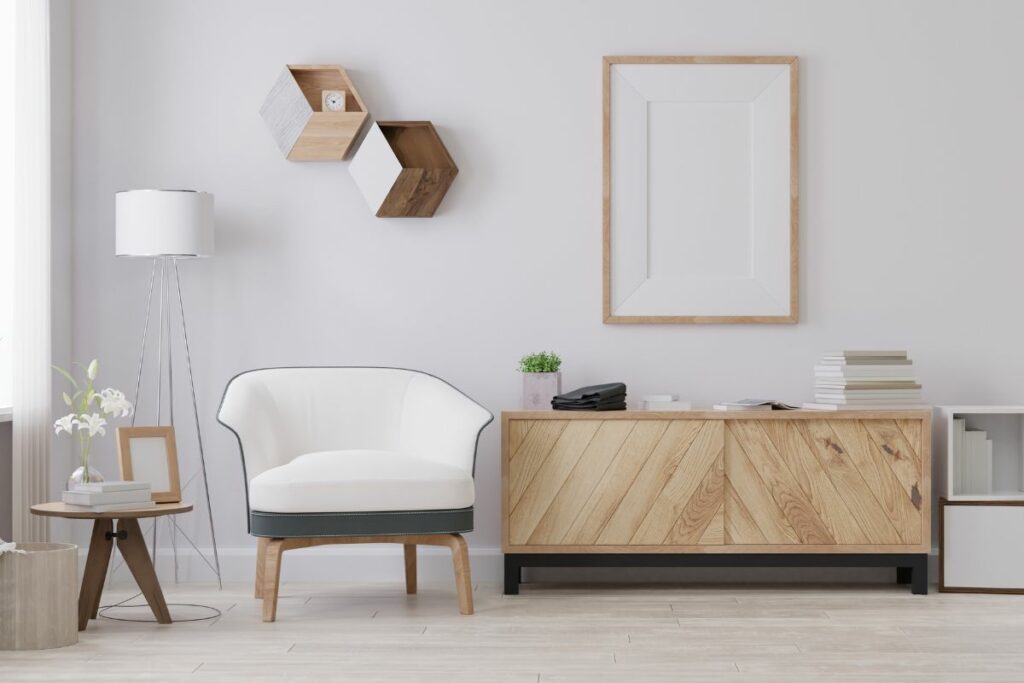 If you want to make a statement with your wall, why not consider this minimalist and modern take on an accent wall?
It's made by painting a wall black and then adding pieces of wood to make a geometric design. With the wood pieces painted the same shade of black, you get a stunning wall that is sure to be a talking point in any conversation.
You can make your own designs and they can be made to fit any wall of any size, making it a versatile but unique decor idea.
8. Mirrors
There are so many different decorating ideas you can bring to life using mirrors. Forget a plain rectangular mirror in the bathroom, you can bring focus to a living room wall with a uniquely shaped mirror. We love sunburst-style mirrors but that is only one possibility.
You can look to buy a series of mirrors of different shapes and sizes to make a display. Some mirrors even come as part of a set for this express purpose.
They can also serve to open your space and make your room appear larger than it is, making them ideal for small living rooms.
9. Mosaics
There are many different ways you can make mosaics on your living room walls. We've already introduced the idea of a gallery wall as a way of making them out of framed photos, but another idea we love is to mix media.
Look at using wooden frames and metal items to make an interesting and eye-catching mosaic. Many decor stores have words and signs made from metal and these look great when arranged with photos or wooden items.
10. Murals
Murals don't have to take up an entire wall and they don't need to be complicated pieces of art, either. You can easily brighten up a wall and some beautiful decorations just by keeping things simple.
We love murals that are made of geometric shapes, such as solid squares of color. You can match these to the color scheme of your wall to bring everything together.
Lights are an important part of any living room. They serve the function of allowing us to see when the night gets dark but they can also be as decorative as anything else in the living room.
This idea uses neon rope lights to decorate a wall and adds some futuristic style to the room.
The lights probably aren't bright enough to read or write by on their own so don't substitute proper lighting for these, but they will be great for romantic nights or even as a feature during the day.
Framed pictures are a common sight on living room walls but getting them to hang straight isn't always the easiest task. Creating picture ledges is a neat twist that will ensure your important photos and treasures are on the walls, but in a more modern way.
Picture ledges are mini-shelves that are just wide enough to securely hold a picture frame or other thin item. They're a great way to keep similar items together so you could make a display of wedding photos or family photos, for example.
You can add some greenery to your living room with wall-mounted planters. Plants have become a popular form of decoration in recent years and every interior decorating magazine or website is full of photos of beautiful indoor spaces filled with plants.
There are many different types of wall-mounted planters that you can choose from and even more varieties of plants that can fit in them. Add some nature to your living room while also helping the environment by adding some planters.
If you want a large statement piece of art and are after something unique, why not create your own? This wood grain painting is something that you can make yourself and then hang on your wall, making it easy to match color schemes and create something that will match your living room.
It makes use of the natural patterns in the wood grain to create unique designs, so you don't even need to have any artistic skills. Just follow the natural flow of the wood and let it dictate how your design develops.
Boho-style living spaces are a big favorite with many people and if this is the style of your living room, then a wall decorated with woven baskets would be ideal.
It's a relatively cheap idea as you can usually source the baskets from thrift stores. We're big fans of recycling when decorating so this idea also appeals to our need to be environmentally friendly.
We would recommend sticking to circular baskets and not worrying about overlaying them a little. By sourcing and arranging the baskets yourself, you can guarantee that you will have a one of a kind display piece on your wall.
Final Thoughts
In this article, we listed 15 living room wall decor ideas that you will love (Also check out Men's Living Room Ideas). No matter your living room or budget, you're bound to find something that will suit you.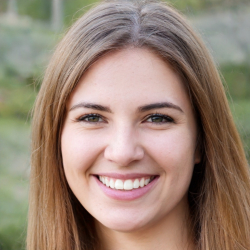 Latest posts by Maisie Park
(see all)