We all know how important our living rooms are, filled with some of our most precious memories and ornaments, they are where we sit and spend a lot of time with our loved ones.
That's why it's important to decorate them in the right way.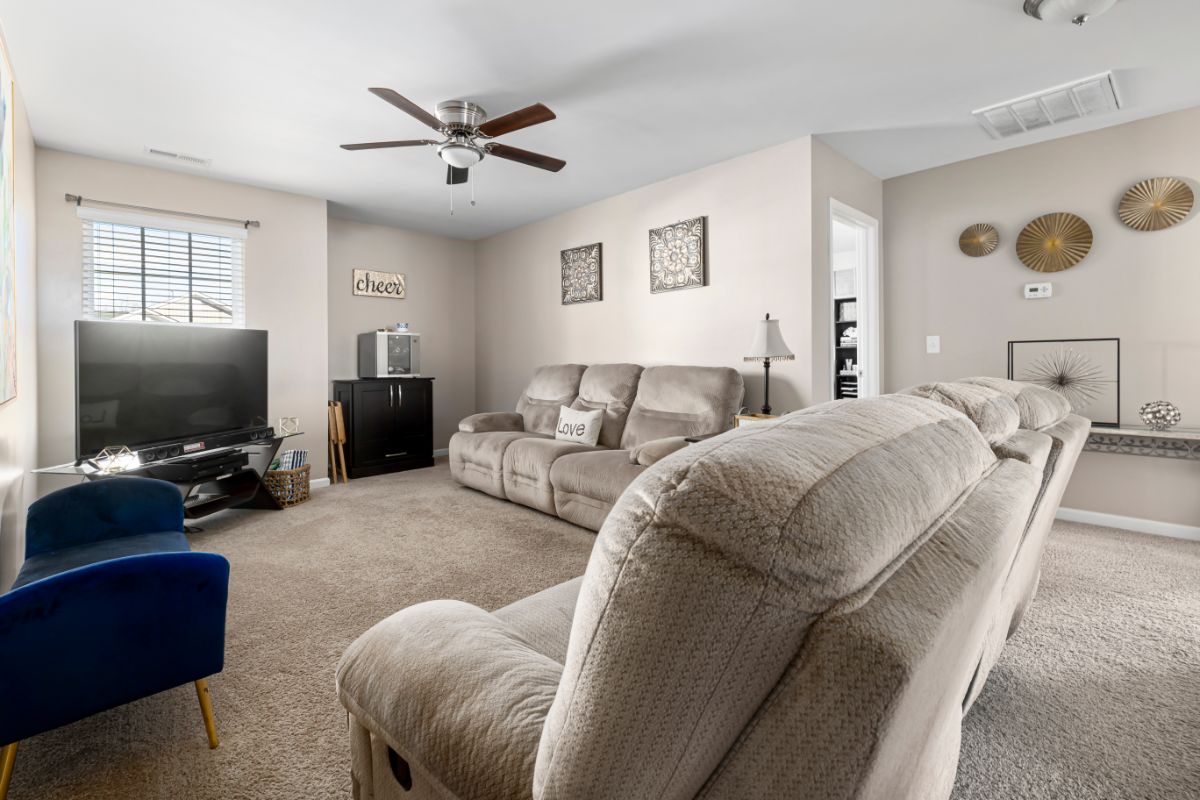 One of the most important things that you'll want to get right is the rug.
This is the item that really ties the room together and can completely transform your living room from something ordinary into something vintage, rustic, retro or very, very modern.
So where can you get the best rugs for your living room? How much will it cost you to buy one? How much will it cost you to make a rug all of your very own?
Well, if you are looking for rug ideas, we have 15 here that will certainly give you a massive dose of inspiration.
15 Living Room Carpet Ideas
Wool Carpet
A woolen carpet is something that will offer you a lot of luxury in your home, making you the envy of all your friends and family. Wool is both soft and durable and will be able to survive many high-intensity washes.
You won't have to worry about footsteps over time trampling your carpet flat. Wool will retain its shape and its volume, even if you have been using it for years.
It is also very soft, which is great for a hardwood floor, which might be slightly punishing on your feet.
Colorful Carpets
You'll certainly need to think about what color carpet will most fit in with the decor of your home.
If you have a multicolored home, with different shades on your cushions and curtains (Also check out The Perfect Mid-Century Modern Curtains), then we would certainly suggest getting something that either matches or contrasts this.
Having the same color scheme in your living room will give it that degree of continuity which will overall give it a great sense of neatness. If you like to keep your home looking immaculate, then this is the style for you.
Textured Carpet
Having a textured carpet will certainly help to break up any monotonous pattern that you have on the carpet underneath.
You could have herringbone, ribbed or checked designs, all of which will bring a lot of life to your living room.
This will also be a great choice for other materials of floor including hardwood. You can mix up the pile on your carpet, so you have a longer pile rug with a shorter pile carpet.
Guaranteed that you'll be able to feel the difference when walking barefoot.
Straight And Horizontal Lined Carpet
If you are looking for a style that will complement your existing carpet, then you can't really go wrong with straight lines. This will create an impression of neatness as well as a no-nonsense style.
This will be for distinctly modern living rooms that come with a range of clean and futuristic style furnishings. You can also incorporate a lot of colors with a striped carpet without it feeling too busy or cluttered.
Getting The Right Materials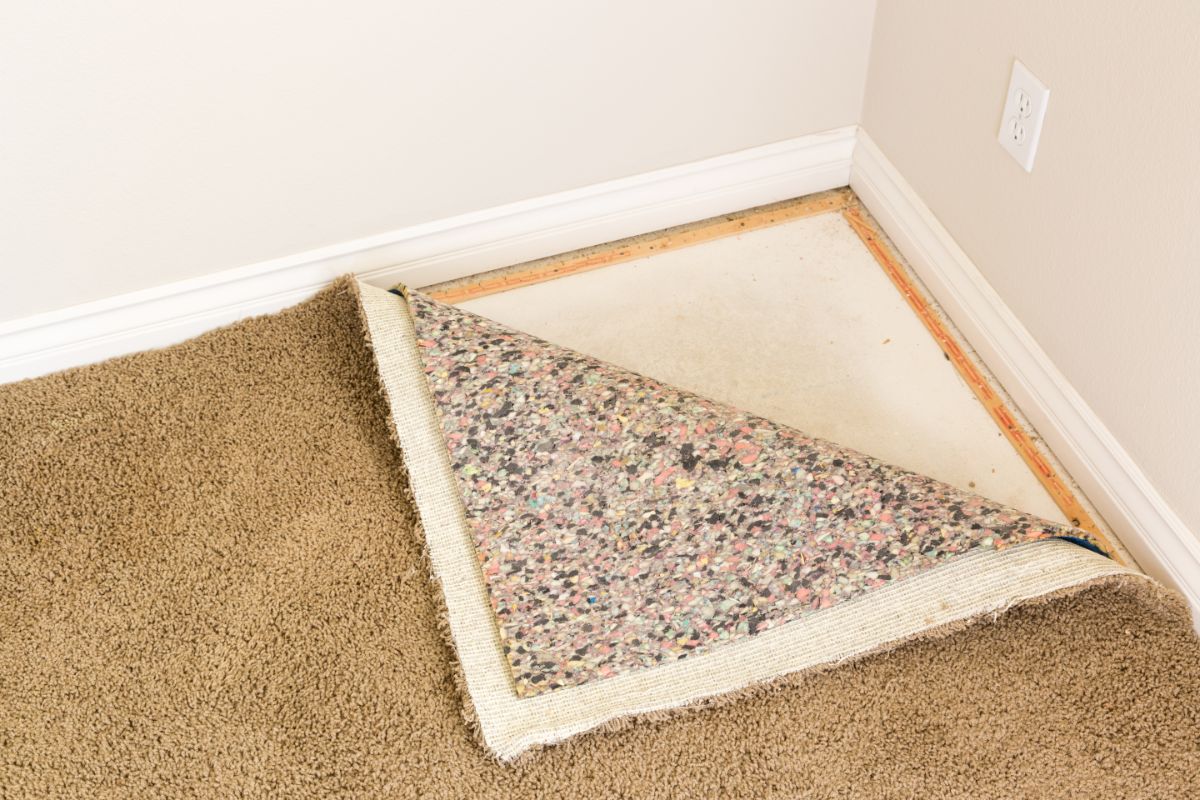 There are many go-to materials for your carpet – wool, cotton and shag. But there are other materials that you might not have thought of that would really bring a certain element of style to your living room.
You can also choose things like lama. You'll need to bear in mind materials that can be dyed too.
If you are struggling to find a carpet that comes with the design that you want, then why not get a white rug and dye it that color?
Plant Fiber Carpet
If you have a smart apartment in the city and you want something that looks neat and gives a sense of 'we're doing business here', then you can't go wrong with a plant fiber carpet.
This comes with short fibers that are easy to vacuum.
Plant fiber is also incredibly versatile and will be able to fit in with the style of many living room, whether it is vintage or rustic or minimalist.
However, plant fiber is not great at recovering from water, so you might want to think twice before you commit to a large-scale purchase.
Woven Carpet
If you are looking for class and style with your carpet, then we would certainly recommend that you try a woven style.
This comes made with yarn, which will really elevate it beyond the traditional woolen and cotton style carpets.
This carpet is extremely dense, which means that it will be able to weather a lot of stains and spillages. This carpet is also very even, which is great if you are sick of experiencing lumps and bumps.
Tufted Carpet
This kind of carpet is actually kind of unique, coming with a two-layered design that you can be sure will give you that extra level of protection and comfort.
You can stick this one on with latex, which makes for a very stable surface.
This is not as bespoke as woven carpet, but it is great if you have a more modern style of the living room.
This also goes great with older-style furnishings, so if you have an oak coffee table in the center of your living room, then tufted flooring would certainly work for you.
Velvet Carpet
These carpets are very low cut, meaning that they will be a lot more even and stable.
This makes them very easy to clean up afterward and they will be very soft underfoot. This will be very smooth and will not succumb to any raking.
Twist Pile Carpet
This comes with a twist style that will make the carpet a lot hardier than some others.
It comes with a crisper feel, meaning that it is a little harsher on bare feet than some of the other carpets – although do not mistake this for it being uncomfortable.
Flatweave Carpet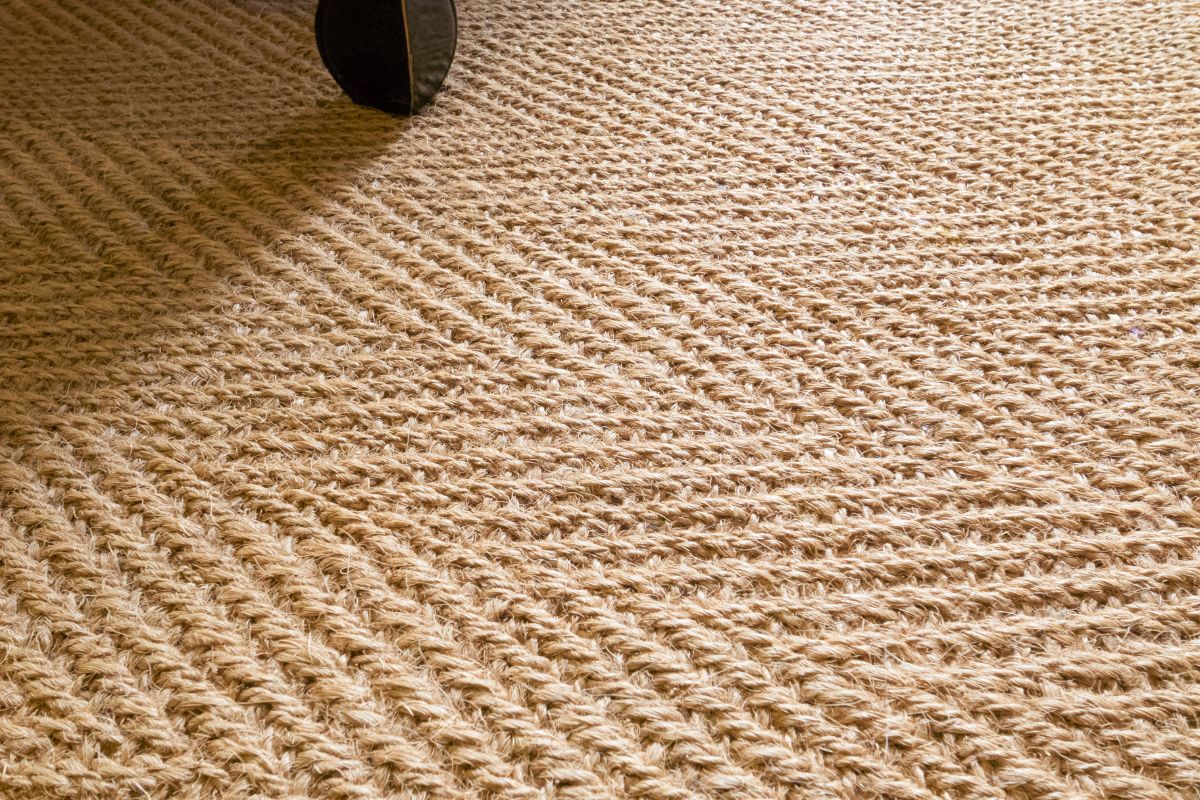 This is very similar to a loop pile carpet, which uses a mixture of high and low loops to create a pattern, although it is a lot lower and therefore much flatter.
This is especially sued for stairs, where stability will be very important.
Saxony Carpet
If you are looking for softness under your bare feet, then you'll definitely want this long-pile carpet.
These are perfect for your living room, where comfort will be an extra plus, or in your bedroom where it will matter the most.
Bonded Carpet
This is one of the most durable carpets that you can find, able to withstand even the heaviest footprint without leaving a mark.
The adhesive on the back of this carpet keeps it in position, which makes for excellent stability.
Frieze Carpet
This next type of carpet is a curly weave, thick and very resilient to all types of stresses.
These types of carpets are great for hiding stains and dirt, both of which are very important if your living room carpet is close to your door.
Dye Your Own Carpet
This is for someone who really wants that personal touch when it comes to their living room carpet. This might be a big job with a lot of effort and tools.
Just make sure that you cover up the skirting boards and all your furniture before you even attempt this.
What Will You Need To Consider When Buying A Living Room Carpet?
You'll need to make sure that your carpet is very durable, as you can expect a lot of footfall in your living room, along with stains, spillages and dirt marks.
Here are a few things that you'll need from your carpet:
How Long Is The Pile?
The pile is how long the fibers are coming out of the carpet. The longer the pile the thicker and arguably the more comfortable that it will be.
One of the bonuses of having a longer pile carpet in your living room will be the fact that it will be very comfortable without shoes and socks on.
However, one of the downsides will be the fact that it will trap dirt and dust a lot easier.
Does It Go With Your Furnishings?
This will be one of the key things that you'll want to consider when you are buying a new carpet. If you have a cream carpet, then it will most likely go with most styles of furniture.
However, if your carpet is dark, then you'll want to be more careful about the furnishings that you select.
Frequently Asked Questions
Will I Be Able To Replace My Old Carpet By Myself?
If you have any knowledge about removing old carpets and installing new ones, then this might be an easy task.
However, it will be a tricky process and you might want to watch a few Youtube how-to videos before you get stuck in.
Conclusion
We hope that this article on great carpets for your living room has given you a better idea of the options out there and which ones will suit your particular living room scenario.
Remember that you'll need to make sure that it matches your living room layout!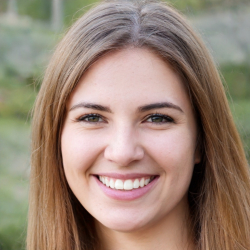 Latest posts by Maisie Park
(see all)