When designing and decorating a kitchen, choosing decor for the walls is not at the top of anybody's to-do list. Walls are often only considered for their uses as storage and other than for being adorned with cabinets and hooks, they're usually ignored.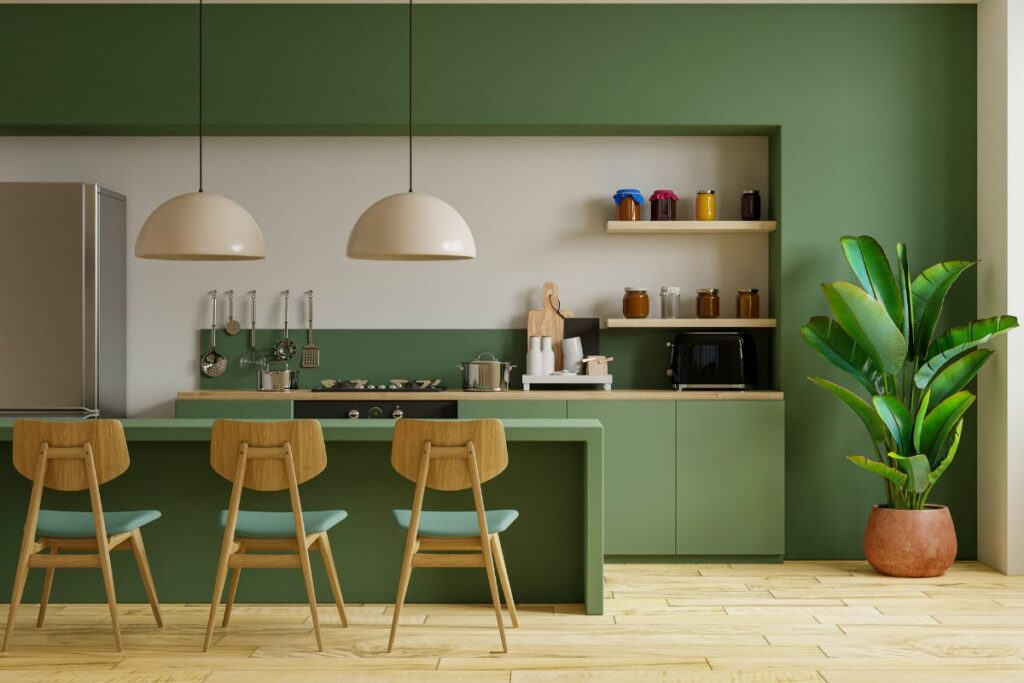 However, decorating your kitchen walls can really help bring a theme together. There are many ways you can decorate your kitchen walls that can add some extra style, light, or comfort to your kitchen so don't think that you have to leave your kitchen walls bare.
In this article, we will list 15 kitchen wall decor ideas that will help you have a beautiful home.
There are a couple of ways that you can incorporate a chalkboard as kitchen wall decor. The first is to hang or fix a board to the wall and the other is to make the wall itself into a chalkboard. To do this, all you need is some chalkboard paint.
Whichever method you choose, you can use the chalkboard to keep shopping lists, write your favorite quotes, or as a messaging system between family members.
Every member of the family passes through the kitchen at some point so why not encourage them to write cute messages to each other?
Wooden cutting boards make great decorative items. They tick the boxes of being both kitchen utensils and wooden, so they'll fit into almost any kitchen.
You can also paint woods and letters onto the cutting boards to add a bit of uniqueness and added style to your kitchen. Consider using three cutting boards of similar, but different sizes, and printing the letters E, A, and T on them.
As you're looking for decor suitable for a kitchen, why not use something that's commonly found in a kitchen? You can make a great display using plates and this is a style of decor that can be adjusted to fill as much, or as little, space as you need.
We wouldn't recommend using any plates that you're going to be using for meals. You will need to firmly fix the plates to the wall to prevent them from falling and shattering and this isn't conducive to frequently removing and replacing plates.
Shadow boxes are decorative items that can be used in a wide variety of ways throughout the house. They're similar to picture frames only they're a few inches deep so instead of housing photos, they can hold larger items instead.
This decor idea takes shadow boxes and fills them with fake fruits or vegetables to make a wonderful kitchen decor. Imagine what your kitchen would look like with boxes of bright green apples or oranges on your wall.
5. Floating Shelves
Floating shelves are a great way to make use of whatever space you have available. They give you more flexibility than a cabinet or sideboard would do as you can cut the shelves to your needs and place them however you wish.
They also serve a decorative purpose as you can choose the color and style you want. You can easily make this match the decor of your kitchen and then decorate the shelves with practical or decorative items.
One of the most common decor ideas for any wall in the house is framed pictures. Whether it's your kitchen or your living room, a framed photo can always brighten a wall. However, as this is the kitchen, why not consider framing a recipe?
You can choose a random recipe or one of your favorites, but we think this works best with a recipe that has been passed down through the family.
If you have one handwritten by a previous generation, then getting it framed and putting it on your wall is the perfect way to display it.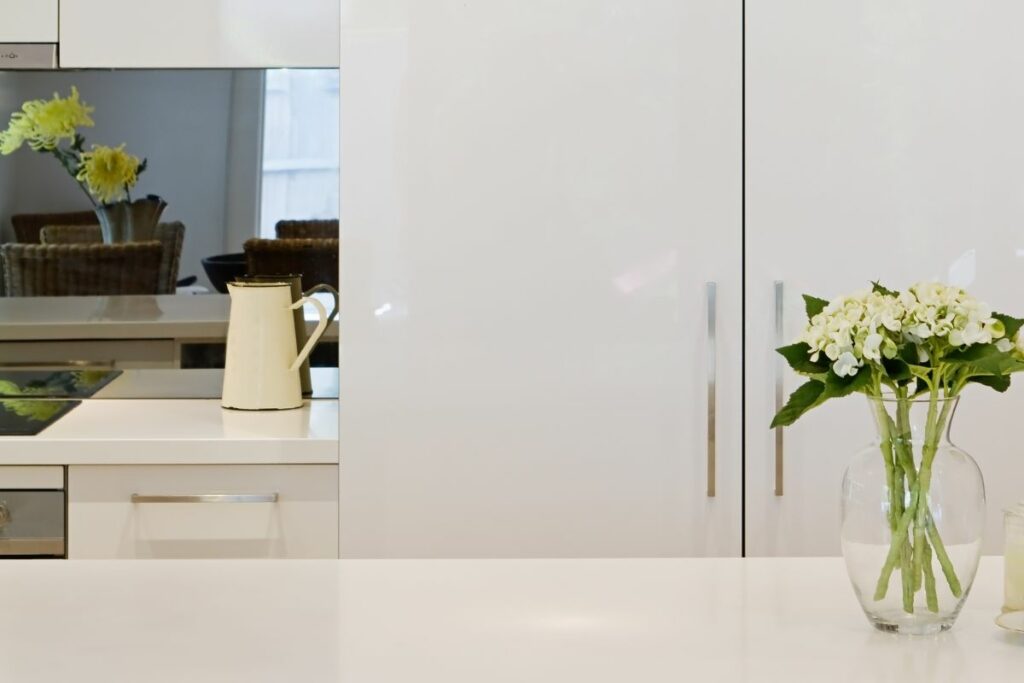 Mirrors are a great decorative item. You might not usually associate mirrors with kitchens, but there's no reason why you shouldn't consider them for your kitchen walls.
As mirrors come in all shapes and sizes, you're sure to find one that will fit your space. It doesn't matter if you have a large wall space or a tiny one to fill, you can find the perfect mirror for it.
Mirrors are also great for opening up space and making things look larger than they are.
When many people think of neon lights, they probably think of 50's style diners and buzzing sounds. Of course, you can go down this route if your kitchen theme fits the 50's diner style, but neon lights and signs cover so many more ideas.
There are many neon lights available that spell out simple mottos. These will all look great in your kitchen and can also be inspiring or humorous, depending on your tastes.
You don't need to go large with a neon light either, as their bright colors and lights will grab the attention even when kept small.
You can really make a wall come to life by adding some color in the form of a painted arch. You can also combine a painted arch with some of the other decor ideas on this list, such as floating shelves or a piece of artwork.
Painted arches are very easy to make yourself. All you need is some paint and the materials to draw an even arch and straight sides. Choose a color that complements your kitchen color scheme and you'll find that painted arch will bring your entire kitchen together.
Clipboards are a wonderful way to keep important documents to hand but they can also be used as a way to constantly change the photos and images on your wall.
These photo clipboards are made from planks of wood that have been aged to have a rustic look. Add a couple of clips and then mount the clipboards on your kitchen wall. You now have stylish clipboards that can be used to hold recipes, weekly menus, or just food photos.
If you have a large space to fill, then a picture gallery is a great way to cover it. You will need a collection of similar images so look for a series made by the same artist or that have the same colors and themes.
Frame each picture in the same style of frame and then you can mount them on your wall in a neat display. The pictures don't have to be the same size, but you should be able to organize them so that they can neatly fit together.
Portrait lights are perfect for smaller walls and are a great way to draw your eye to a specific painting or other piece of decor. They're little lights that protrude from the wall to give your decor some depth and can add some museum class to your kitchen.
Switching on a portrait light will highlight whatever is underneath it. This can be an important family photo or a piece of art that you love. They can also add some extra atmosphere to your kitchen and we're big fans of using lights as wall decor.
Of course, wine racks can be used to hold your bottles of wine so that they're always to hand while you cook, but they can also be great decorative items to mount on your kitchen wall. You can purchase a wine rack, but they're also pretty simple to make.
When you make your own, you can choose the perfect wood and color to match your kitchen. You can also build a rack that will fit your available space perfectly. Just make sure that your shelves have a raised edge so that your bottles don't roll off!
If your kitchen has a farmhouse or bohemian style, then woven baskets will perfectly match your theme. They're also both eco-friendly and budget friendly too, as you can easily source woven baskets from thrift stores or independent designers.
By sourcing your own woven baskets, you can guarantee a unique piece of decor. Look for baskets that are circular and try to place them close together. They generally look better without large patches of wall between them and don't be afraid to overlay them either.
There are many vintage signs that would look great in a kitchen. Whether they're genuinely vintage or just modern recreations, you can decorate your kitchen with retro-style signs for popular food and drinks brands such as Coca-Cola or Kellog's.
We especially love metal signs, but advertising posters work perfectly as well. As you're decorating a kitchen, anything themed with food and drink is going to look great. Vintage and retro decor is also extremely popular with many interior designers.
Final Thoughts
In this article, we listed 15 kitchen wall decor ideas for a beautiful home. These ideas will fit every style of kitchen and every budget.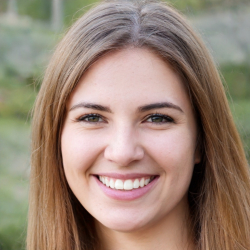 Latest posts by Maisie Park
(see all)