There's no doubt that the kitchen is the heart of a home. The kitchen is where you probably spend the majority of your time, whether it's cooking, cleaning, eating, or just standing around with a mug of coffee.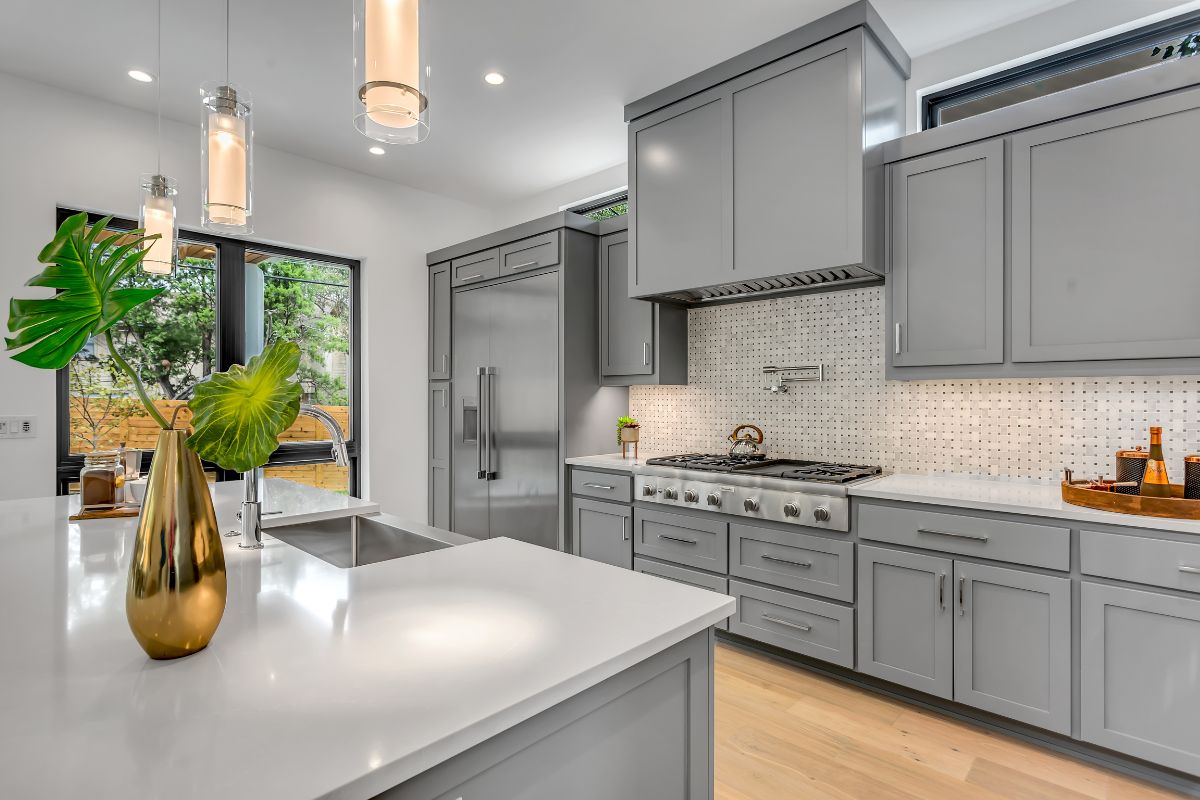 So, it only makes sense why you'd want to decorate or remodel your kitchen with a new theme to make you fall in love with this space again.
Whether you're renovating the entire house or just the kitchen, it's important to know whether you want to stick to a theme or not.
A themed room provides cohesion and will make the decorating process far easier to plan. Plus, there are so many themes to choose from that you're bound to find something you love!
If you're looking for a new theme for your kitchen, you've come to the right place. Here are 15 kitchen theme ideas for a beautiful home!
Undoubtedly, one of the most common themes for a kitchen nowadays is the modern theme.
The modern movement theme actually began as far back as the 1930s, focusing on simplicity, necessities, and storage as the key components of a kitchen.
Over the years, the theme has moved into a minimalistic and monochromatic aesthetic, with most modern kitchens following a strict black and white theme.
Other color combinations include brown and white, white and gold, black and brown, navy blue and yellow, and more.
Country kitchens are becoming increasingly popular amongst foodies and people who like to grow their own fruits and vegetables.
This is arguably the most homey theme on our list, providing a sense of comfort and home baked foods – the key to a good kitchen!
The key to a country kitchen is tasteful clutter.
Unlike a modern kitchen, a lot of the appliances and food items are presented on the countertops, including fruit bowls, bread baskets, spice racks, utensils, jars, flowers, and more.
The more clutter, the better.
Sometimes, you just can't go wrong with a traditional kitchen design. You don't necessarily need to spend thousands on a renovation when you can go back to basics.
A classic kitchen consists of wooden tones, sometimes an exposed brick, and other details that make it feel like a true family area.
The best thing about traditional kitchens is that they are surprisingly versatile.
According to what appliances you have and where you place them, it's easy to turn a once-cluttered traditional kitchen into a sleek and modern one with appropriate storage.
Rustic kitchens are popular for all the right reasons.
This theme is somewhat of a mixture between a modern and country kitchen – it's far less polished than a sleek modern kitchen, but way less cluttered than a country kitchen.
There are countless ways to make a rustic kitchen, but the key aspects to follow include lots of exposed wood, exposed brick walls, a wooden or tiled floor, and a slightly muted color scheme.
You don't have to stick to regular browns and whites, because a muted blue or green will also work for a rustic kitchen.
Kitchens are all about making and preparing food, so if you're a foodie or the chef of the house, then you should renovate your kitchen into one that best suits your cooking needs.
You need lots of storage and space to prepare your food, with enough room in your budget for high-quality appliances and cooking equipment.
One of the best things a kitchen can have is an island counter.
Not only does an island counter provide more prep space for cooking, but it also allows your friends and family to sit in the kitchen on bar stools while you cook.
It's the best way to make your kitchen a family space.
A shabby chic kitchen is also on the spectrum of country themed kitchens and rustic kitchens.
The shabby chic aesthetic uses interior design and furniture that deliberately look slightly old and weathered, except tastefully.
It's all meant to look deliberately disheveled and cluttered, which is ideal for those who like to clutter their kitchen with various colors and patterns.
Anything goes with a shabby chic kitchen, so feel free to mix and match whatever appliances and furnishings you like in your kitchen!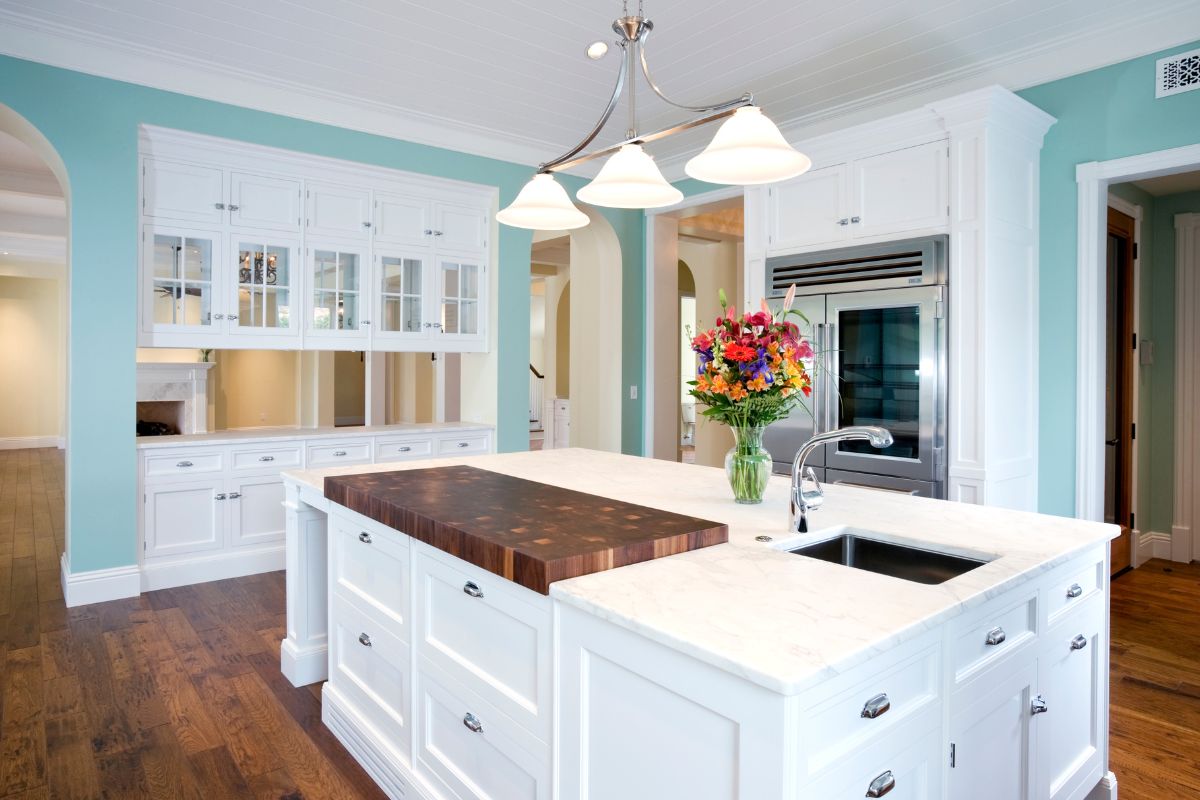 Whether or not you live by the sea, a coastal kitchen is a beautiful way to brighten your home.
The coastal theme is typically associated with soft and muted colors that remind someone of the coast, including beige and light brown shades to match the sand.
You can even go as far as to implement blues into your kitchen to look like the sea!
As with natural materials found on the coast, the aim with coastal furnishings is to ensure they look adequately weathered.
Everything is designed to look washed out from exposure to the sun and elements.
Checkered kitchen tiles are a timeless feature to any kitchen. These black and white tiles basically work amongst any theme, but also work to set a great theme, too.
You can add these tiles to your floor in a rustic or monochrome kitchen, or use the tiles as inspiration for other black and white features in the kitchen.
Sometimes, just changing up the floor to your kitchen is enough renovation to change the atmosphere of the room. You'll be surprised at how much a checkered tile will enhance the area!
If you have the space, adding an island to your kitchen can immediately enhance your kitchen area.
Not only does an island provide more prep space for cooking, but it also allows a seated area for people to gather and talk, which is great for hosting get-togethers or even just a family dinner.
Islands aren't the cheapest addition to a kitchen, but if you have the space and the funds, it's arguably the best way to add more to your kitchen area.
While a table might provide more eating space, an island provides more space for appliances, a sink, and watching the cooking in action.
If you consider yourself to have a green thumb, why not express your love for plants into your kitchen?
Depending on the layout of your kitchen and how much sunlight it receives, you can add suitable plants that will adapt well to the room.
Make sure to consider lighting and humidity, as some plants are more resilient than others.
Not only does having a plant-inspired kitchen add a sense of healthiness and nature to your kitchen, but it gives you an opportunity to add other green features, such as a green feature wall.
If you really want to surprise your guests, a retro kitchen is the way to go. When people think of retro kitchens, they often just decorate the room with retro-inspired decor and appliances.
Why not go all out with an actual retro kitchen inspired by a specific time period?
This example shows a kitchen inspired by the 1940s, and provides a real wartime-feel. If you have a particular affinity with other decades, this is a great way to express your love for these aesthetics.
If your house has a mix-match of colors, you might as well expand this beautifully chaotic feel into the kitchen.
Adding unexpected colors to a kitchen makes the room far more exciting – whether you want to be inspired to cook or host drinks for friends.
A great way to add colors is to paint the cabinets, add a feature wall, and select a color theme for appliances (such as a coffee machine or toaster). This is a fun and inventive way to fall back in love with your kitchen.
If your kitchen is naturally quite dark and doesn't get much sunlight, a great way to brighten the room is to add splashes of yellow.
Yellow doesn't have to be ghastly and take over the whole room – instead, implement tasteful shades of yellow to a feature wall and in decor and appliances.
There are lots of shades of yellow to feature in your kitchen, including pale yellows, bright sunflower yellows, and mustard yellows.
Wooden kitchens are a great way to make the room feel natural.
The best part about wooden kitchens is that you can implement wood in so many ways, including rustic and weathered wooden features or a sleek, laminated wooden design.
Plus, wood goes well with virtually any color, so you can decorate the area with lots of complimentary appliances.
Adding brass features is a great way to make your kitchen look instantly stylish and traditional. Brass goes well with most colors, but it works particularly well with a black color scheme.
Brass features go beyond brass-colored cooking equipment. Match this with a brass faucet, brass knobs, brass hanging lights, and more.
Conclusion
So, there you have it! There are countless ways to enhance and renovate your kitchen if you wish to stick to a theme. Hopefully, this guide has given you some inspiration.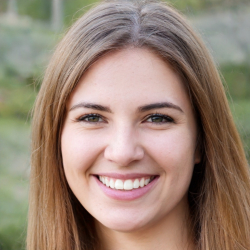 Latest posts by Maisie Park
(see all)