One of the most important places in the home is the kitchen.
After all, you spent a lot of time in there each day making and eating meals – not to mention all the time washing up and drying!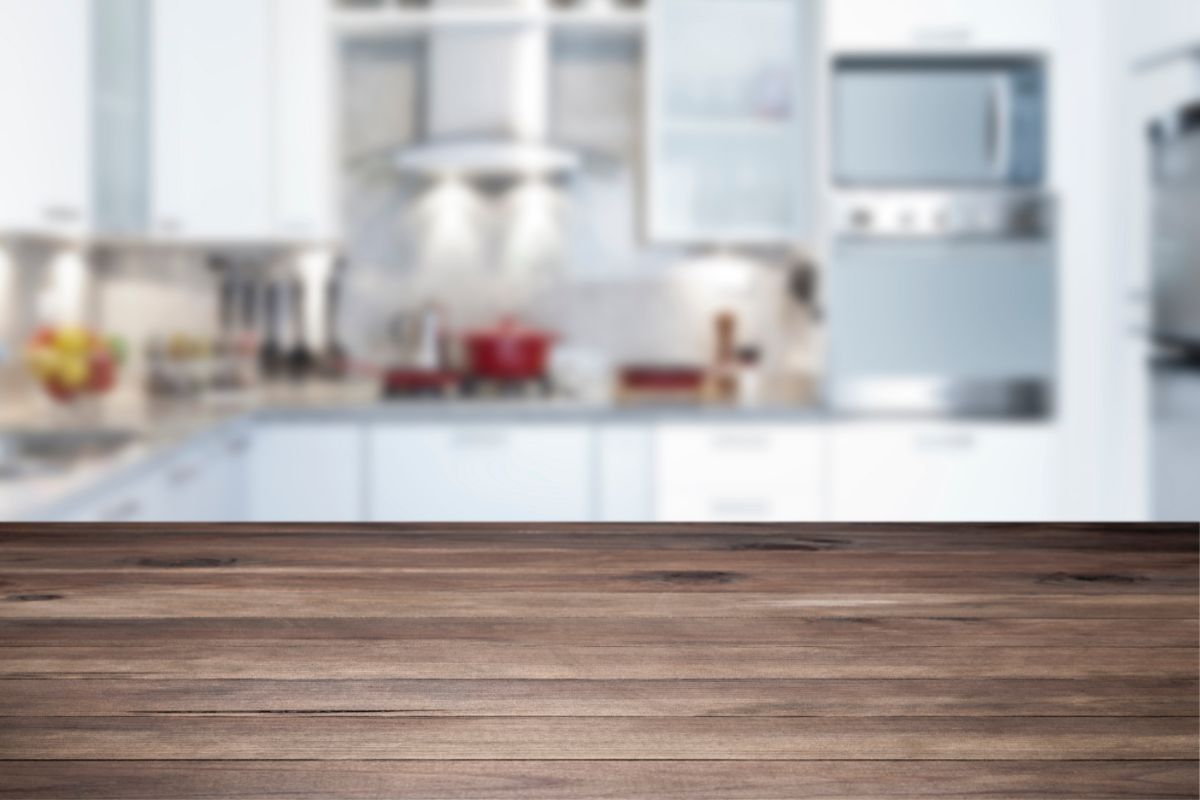 Since you're going to be in the kitchen a lot, it's essential that you have a kitchen that you love spending time in.
We're talking about having a kitchen design that makes you happy, a color scheme that reflects your tastes, and all the correct utensils and features.
One of the most notable features in a kitchen is the countertop.
We prepare a lot of food on it, as well as dish up onto plates there. Sometimes we even eat at the countertop, if you've got a kitchen island! 
In our handy guide below, we've got 15 kitchen countertop ideas for a beautiful home.
Find the one you love, and transform your kitchen today!
15 Kitchen Countertop Ideas For A Beautiful Home
We're going to start our list with a very fancy choice, glossy tiles!
If you're used to having a solid, plain countertop in your kitchen, then you may not have considered using tiles instead. Yet, they make a lot of sense!
After all, tiles are often used in kitchens on parts of the walls, and they always give the room a more refined edge, especially when contrasted with sections of plain painted wall. 
You can get glossy tiles from various places and in various colors.
Whatever the color scheme of your kitchen, you can surely get some glossy tiles to match. 
However, we would recommend that you get black glossy tiles for your kitchen countertop.
There's something about the shininess of the tiles and the sleekness of the black that makes them very eye-catching. 
Stainless steel is a very handy material, and you will probably already have a good deal of it in your house.
In fact, your kitchen tap might even be made out of it!
So why not extend that to the whole kitchen countertop?
One of the benefits of a stainless steel kitchen countertop is that it looks very sleek and stylish, with its constantly shiny, silver look.
The other main benefit is that it's incredibly easy to clean. "Stainless" really is the name of the game here, because the countertop will resist lots of difficult foodstains.
For this reason, stainless steel is a popular choice for countertops in professional kitchens.
Now that sounds fancy – and it is! For those who don't know, terrazzo is the name for a composite material that's made up of quartz, granite, glass, marble, and other materials.
This fascinating range of ingredients makes the terrazzo have an even more fascinating appearance.
It has a whole variety of different colors and they're all presented in a spotty, speckled appearance. 
It certainly makes for a funky countertop and one that is sure to draw attention.
Aged copper is a very interesting material to have your kitchen countertop made out of.
Of course, you could just have regular copper, and that would have a muted, brown appearance that was certainly nice.
However, by using aged copper, you get a look that's slightly more interesting. 
How so? Well, the aged copper has plenty of imperfections.
For example, it will have scuff marks on it, and patches of gray and blue where the copper has gone old or worn off. 
You might not think imperfections look good in a kitchen, but they give the countertop so much more character and texture.
You may not be familiar with the name "butcher block", but this type of kitchen countertop is a general type of wooden design.
You can get them in a variety of different woods, in fact, such as cherry, walnut, oak, and maple.
This means you can get the wood that gives you just the right color and texture that you want for your kitchen aesthetic. 
Quartz is a great material for making a kitchen countertop out of, with lots of different variations and types, all with their own unique designs.
Calcutta Laza quartz actually looks like marble, with its milky white background and the gray veins that cross all over it.
Needless to say, it looks extremely refined, and its bright appearance really helps to brighten up a room. 
Better yet, quartz is actually harder than marble. This means that you get the beautiful appearance of some marble, but the sturdiness of quartz.
With it being much harder, it should be resistant to scratches, keeping it nice and neat. 
A standard Solid Surface countertop is a very reliable option for a kitchen countertop, even if it's not always going to be the most exciting one.
The key benefit here is that they're less expensive than other types of countertop material.
For example, they're cheaper than natural stone, yet they give an appearance that isn't going to be too far off. 
On top of that, a Solid Surface kitchen countertop should be durable, meaning that you shouldn't be able to dent and scratch it too easily.
MDF is an affordable type of fiberboard ("Medium-Density Fiberboard" to be specific) that you might have come across in other DIY projects of your own.
However, it makes a good kitchen countertop material, especially in terms of cost. 
It may not be the most visually appealing countertop material to begin with, but that can be changed.
For example, some people will paint the MDF with epoxy, a chemical resin.
By the end, once everything is dried, you can have a kitchen countertop that looks very nice indeed – and hasn't cost much at all.
We've already touched upon marble earlier, when we looked at a special type of quartz that gave off the appearance of marble.
As you can guess, then, marble is very popular for its appearance – which always makes it a great choice for a kitchen countertop. 
Marble is popular because of its bright, elegant look. It's got a plain white background, which really helps to brighten up the room.
On top of that background, however, there are usually streaks or veins of gray.
These contrast well with the white, almost looking like an exciting stormcloud. 
It all goes to create a material that looks extremely fancy and refined!
Zinc is another popular material for making kitchen countertops with, thanks to its sleek, no-nonsense appearance.
With zinc, you can enjoy a large slab of shiny gray as your countertop, which really ives your kitchen an aesthetic edge.
When it comes to wood kitchen countertops, there are so many different types of wood that are suitable, and all have their own stylistic benefits. However, mahogany is surely one of the best.
Mahogany has a feeling of elegance to it, especially when it's polished and shiny.
If you use mahogany for your kitchen countertop, your countertop will look like a fine dining table, which is quite fitting! 
Mahogany also pairs well with a lot of different colors, so it should match the color scheme that you've got going on in your kitchen.
We;ve already explained how marble can really make a kitchen look very refined.
Well, a great way to improve the look of a marble kitchen countertop is to have it edged with some riveted iron. 
The contrast in textures and appearances between the marble and the riveted iron really makes both stand out much more, while at the same time working perfectly together to make a kitchen feature that is very visually appealing. This is sure to grab people's attention!
Stone is a great material to use for kitchen countertops, giving them a very sturdy and rustic look.
As you can guess, stone is pretty hard, which means that you won't need to worry too much about damaging or denting it. Stone is a very durable material.
Better yet, it's also very visually arresting. The ruggedness of the stone makes your kitchen look like a piece of the natural world, especially if the rest of the room is predominantly wood – the two materials pair so well!

Speaking of your kitchen looking like a part of the great outdoors, an oak slab is guaranteed to give your kitchen a rustic, real look.
You can get the oak in all kinds of forms, either neatly cut down, or instead warped and uneven – looking like it has just come straight from a tree!
For rustic kitchens, especially ones full of stone, this is a great pick. 
Soapstone is a great material for a kitchen countertop if you're regularly putting hot materials on the surface, since it's heat resistant!
On top of that, it looks very nice and sleek as well, as you would expect from stone.
Final Thoughts
A great countertop is essential to a kitchen's beauty – find your new favorite countertop material with our handy list!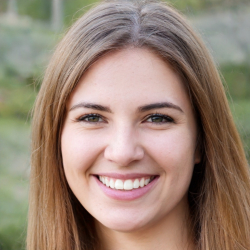 Latest posts by Maisie Park
(see all)