So, you're working on renovating your kitchen.
You've got a big budget to go ham with, and you've already started picking out what to do with the walls, the kitchen island, and getting a brand-spanking new sink.
However, there is one part of any good kitchen that you simply cannot forget about. And that is a classy cabinet!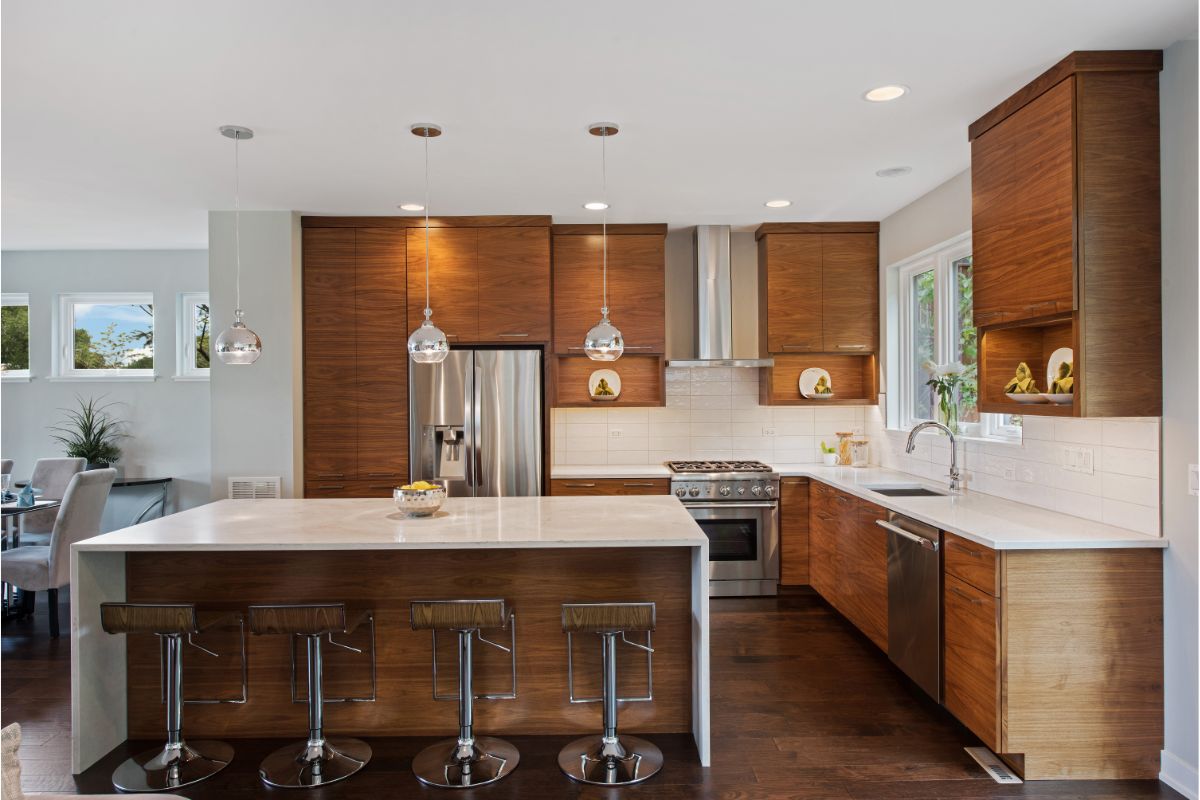 Not only can a cabinet add a sense of personalization to your kitchen bringing a whole room theme together, but, more importantly, they are also a vital place for storing all your kitchen essentials, from cutlery to spices, to cooking appliances.
So, having a good cabinet is essential for completing any kitchen renovation that you're planning.
So, if you're in the process of planning out how to spruce up your cooking space, and need some inspiration for some top-quality cabinets, then this is the list for you!
So, starting our list with a particularly classy option for you and your kitchen cabinet conundrum, we have this particularly dark-stained wood design.
Spawned from the minds of Dan Frink, this particular kitchen is a design made for a home in Napa, California, and it is drop-dead gorgeous.
While many people are turning to light or white colors to decorate their homes, we feel that this distinct shade of almost burnt brown gives them a distinct character and life that can often feel like it is missing from many modern home designs.
After all, just because it is a kitchen, doesn't mean that it shouldn't feel like home!
Yet they don't feel outdated either, blending modern design sensibilities, like straight lines and clean panels, with this more earthy color.
Who doesn't love a little cottage style in their home?
It gives people a sense that this is a place to stay and relax in, something that is vital for any space where plenty of people will be spending their time in.
So, if you're as much of a fan of this aesthetic as we are, then you're going to adore this particular kitchen cabinet design here!
However, don't think that just because there's a little cottage coziness here, doesn't mean that it's not efficiently designed either.
The whites and grays help stop the kitchen from looking too rustic, and the extra touch of black paint, coupled with the glass-front cabinets, help modernize a classic kitchen setup and cabinet for the 21st century.
When it comes to interior design, space is always at a premium, no matter how well you plan your designs. This is often why a lot of kitchens can often feel cluttered and cramped.
Fortunately, there is a solution to this floor space problem, and that's to make full use of your upper wall space for cabinets.
That's exactly what this cabinet design does, snaking around the walls of the room, making sure that you have plenty of extra storage space at the ready, for when it is needed!
With these cabinets being so high up, they won't get in the way of essential appliances, such as fridges, overhead stove fans, and anything else that you might need for your kitchen.
Of course, a good kitchen cabinet needs a handle. Or do they?
Well, that's certainly the question that was posed to the architect of this next entry, Ken Pursley!
This is a style that fully embraces the handleless style for interior design, with pretty much no handles being used in this kitchen and cabinet combination.
It's a modern sensibility that creates a unique aesthetic when combined with the mid-20th-century, with next to no space wasted with handles.
Plus, how many times have you accidentally bumped and bruised yourself by walking into a kitchen cabinet handle? No chance of that here!
Combine that with a super-thin metal island countertop, and you have a truly modern design that gives you just that little extra space in your dream kitchen.
Many people may feel that black isn't exactly the most homely of colors, especially when coming up with designs for a home kitchen cabinet.
However, we think that it can add a nice relaxing element to a kitchen, just like it does with this home in California.
Alongside the black elements of the kitchen, the cabinets are similarly a darker color to help blend into the wider room.
The result is a cabinet design that feels right at home with the rest of the room, rather than at odds.
While you don't have to paint it black, keeping a consistent color around your kitchen and cabinets can help to create a much more cohesive style.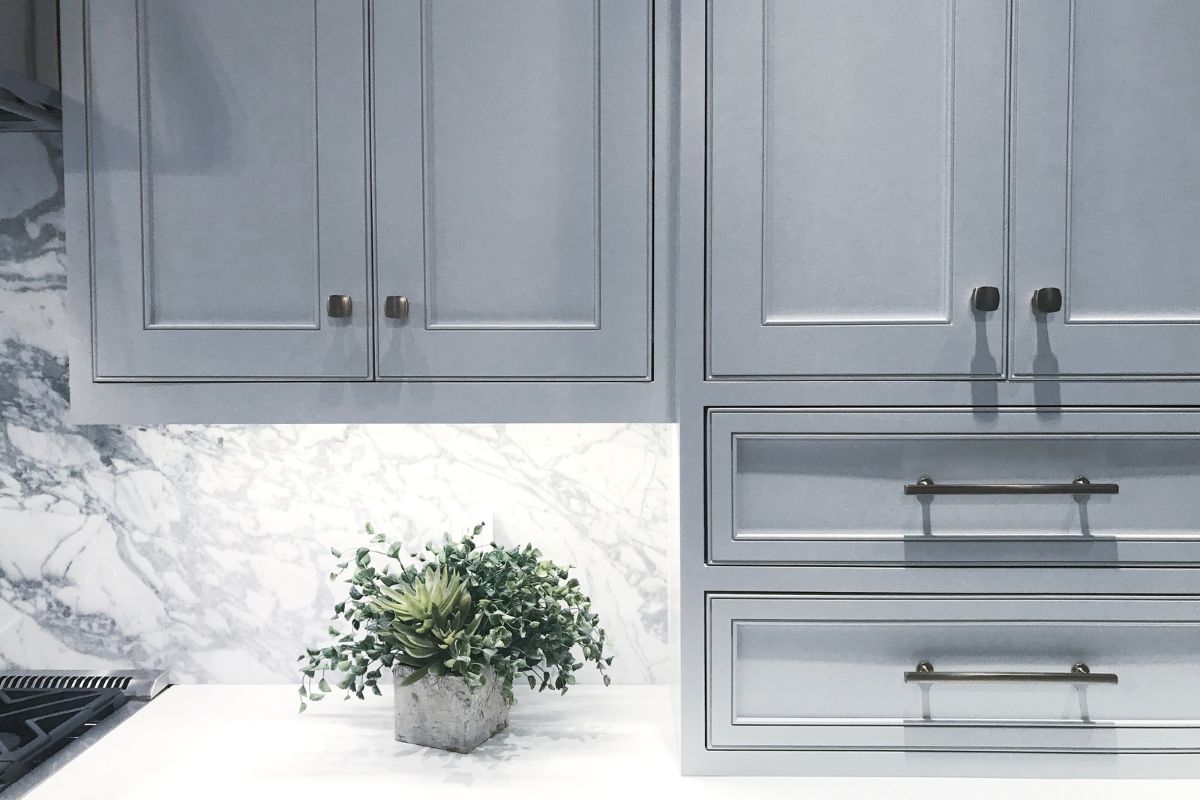 With many home kitchen cabinet designs, the most popular materials to use as the front panel are either wood or, if you like having a view into the cabinet, glass.
However, metal grating offers a unique aesthetic that is different from pretty much any other design that we have covered on this list so far.
This provides the best of both worlds, combining the sturdiness that you would want from a wooden or metal front panel, with the ability to see inside like glass.
Plus, when a beautiful bronze or other colored metal is combined with deep, rich color as we have here, you have a cabinet that practically lights up the room with its colors!
So, we've covered a lot of sleek and modern designs already in this guide.
However many people often love the simpler and more rustic aesthetics of a good kitchen, covered in warm, well-worn, and stained countertops and cabinets.
If this sounds like your kind of style, then this old-style classy kitchen design might be just the inspiration that you need!
Styled after a combination of Tudor-era exposed wooden beams, combined with a homely New York aesthetic, this cabinet design feels regal and classy.
And yet, the emulation of old, worn wood gives this design that touch of history and time that only the coziest of kitchens can provide.
A unifying color scheme can do wonders for bringing a kitchen or even just a room together.
However, just as important as the first impression, is the good second, a closer inspection that reveals all the extra details that give an onlooker even more appreciation for the detail that has gone into this kitchen-based work of art.
That's exactly the kind of response that this particular light-blue cabinet setup injects into a viewer, looking a solid blue from a distance, before revealing its intricate detail as you get closer.
Of course, if we're talking about things in a kitchen that takes up room, a kitchen island has to be up there as one of the biggest items that you can think of.
So, why not make that kitchen island pull a little double duty by being a kitchen cabinet too?
Designed by interior designers at Britt Design Studios, your cabinet will be just a little arm's reach away from you when sitting on this beautifully designed island.
This can help keep your walls clear, or even free up even more space for more cabinets!
Green is an underutilized color in the kitchen, we feel.
So, you can bet that we love to see it get some love in this kitchen and kitchen cabinet design!
There's an almost stately home to this kitchen design, with castle gray being the dominant color for both the walls and the cabinet itself.
So, if you want to inject a little extra class into your home, this would be an ideal option for you.
We do love a little extra teal in our homes, so we're glad to see Studio Peake share this appreciation in this particular design of theirs.
Alongside the wooden strip that they have used to make up the front panel of this cabinet, there is almost a beachside vibe to this design, something that we can get behind, whether it's the hot summer months or a comforting reminder of a cold winter's day.
What you can take away from this design, is that function is important in a good cabinet design. But so is a little form too, making sure that it's got a look to it that you can love looking at day in and day out.
Back to the versatility and space-saving building tricks of a double-duty cabinet and table we go with this design!
What we really love about this particular design is that it can be used to hide pretty much any major home appliance that you want out of site.
Want to keep your washing machine or dishwasher out of sight from ruining your kitchen's aesthetic? Then this design will keep your kitchen looking uniform and clean!
Final Thoughts
So, there you have it!
While this list has covered plenty of different options, we hope that at least one of these ideas has stuck with you for your inspiration.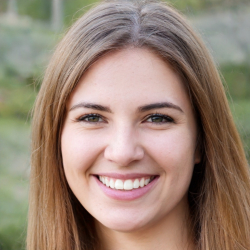 Latest posts by Maisie Park
(see all)