The kitchen might just be one of the most important rooms in your home.
Sure, while the living room and bedroom might be where you rest and put your feet up most often, you'll be spending almost, if not more time, in your kitchen as you will in any other room of your home.
After all, where else are going to make dinner every day? The garage?
So, having a good kitchen, or at least a comfortable one that feels welcoming, is critical for many people when moving into or renovating a new home.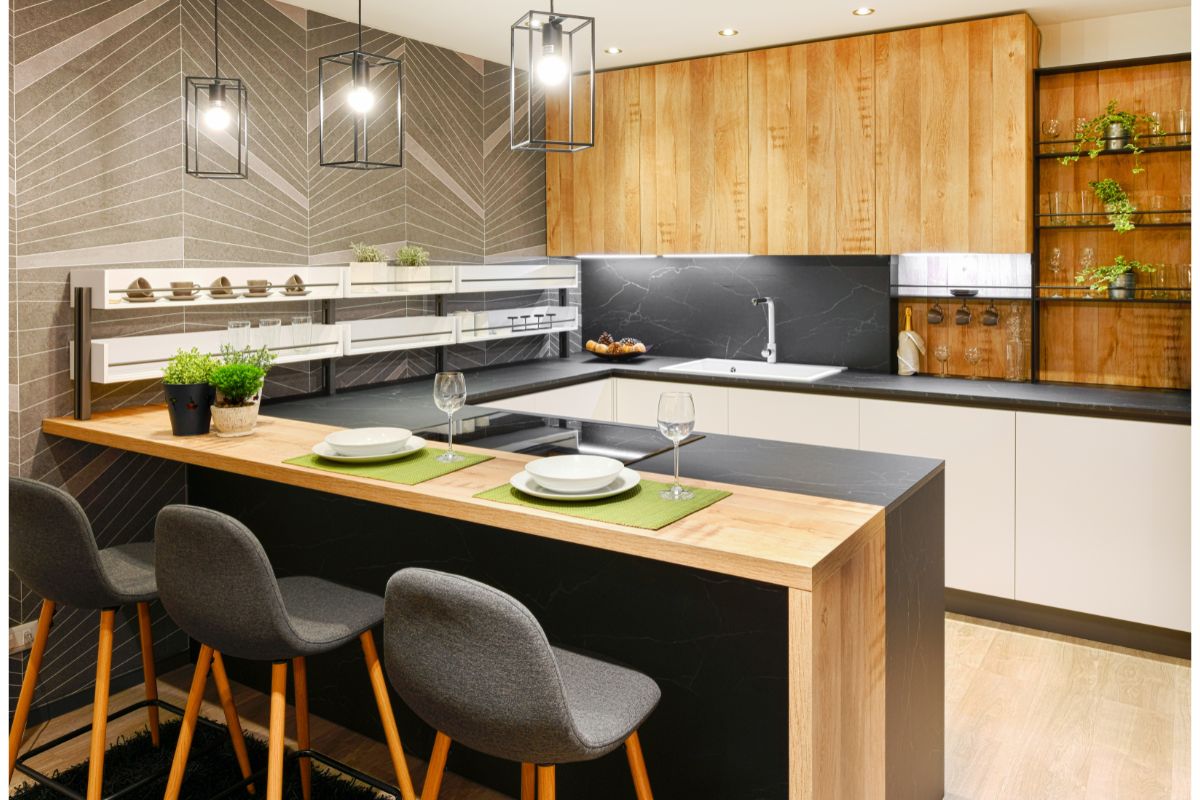 One of the things that help make a home kitchen feel like a place where you would be comfortable spending more time, is by including a kitchen bar.
They're a little luxury that can go a long way toward making it feel like a place where you would want to spend more time.
However, this is a thought that many home renovators also seem to have had, as this is a kitchen feature that is positively overflowing with ideas and designs.
Great for inspiration. Horrible for actually narrowing down some actual ideas that you can feasibly do for your own home.
Fortunately, this is where we step in, by providing you with a variety of different kitchen bar designs that you can use as ideas for your kitchen, either one-for-one or just as inspiration.
No, we're not starting this list with an underwater bar.
Wet bars are simply a combination of classic barroom storage and kitchen features, combined into a single place for convenience.
After all, why worry about trying to find a place to rinse your glasses at your bar, when the sink can just be right there?
This bar system doesn't compromise on storage space, either. There are plenty of hidden compartments for storing your drinks here.
While this is a pretty big home project to undertake for yourself, by the end, you will have the perfect little nook to prepare your drinks in. And looking stylish at the same time too!
Of course, many people might be looking to cover new ground when it comes to interior designs for their kitchens.
So, when they hear the idea of going 'classic' for a bar or kitchen island, they may scoff at the idea. We're here to tell you that just because something is popular, doesn't that it isn't that way for a good reason.
Simple, yet effortlessly elegant, this is the kind of kitchen and kitchen bar concept that can both be homely to the folks using this kitchen on a day-to-day basis, while also being a great showpiece for guests to see and use for themselves.
If you want a kitchen bar that is perfect in pretty much every setting that it finds itself in, this is a design that you can get behind!
So, you love a good kitchen bar, but you want something that does stick out from the crowd?
A very reasonable want. Despite what we have mentioned in the last entry, there is also something to the idea that everyone having the same design does take away from its charm a little.
Fortunately, this little curved bar is full of charm!
The interesting shaping of this bar immediately sets it apart from many of the others in this guide, with its boxed-in design allowing the server plenty of different surfaces to prepare drinks.
Now, boxed-in kitchen bar designs are pretty rare, but the sharp angles that they are often set at make them a little unwelcoming for people to sit around.
Fortunately, the 45-degree angle that this kitchen bar uses gives ample room for people to sit around it, giving them just that little extra space to hang around it.
If there's room in your kitchen, this is a great centerpiece for your kitchen design!
Kitchen bar renovations to your home are great and all, but they aren't exactly the most convenient option for many homes. Especially when maybe there isn't the time or budget for it.
So, one option that people can turn to when it comes to getting a kitchen bar, is to have it as its standalone items, usually as its own set of shelves and storage space.
This is a relatively short-term and inexpensive solution when compared to a full-kitchen renovation project, so it's no surprise that this is a popular option for people experimenting with this idea.
If you are interested in the idea of having a kitchen bar, then we would recommend taking a look at this concept by 126 Interior. It's a classy idea that will fit in nicely with almost any kitchen that has space to spare.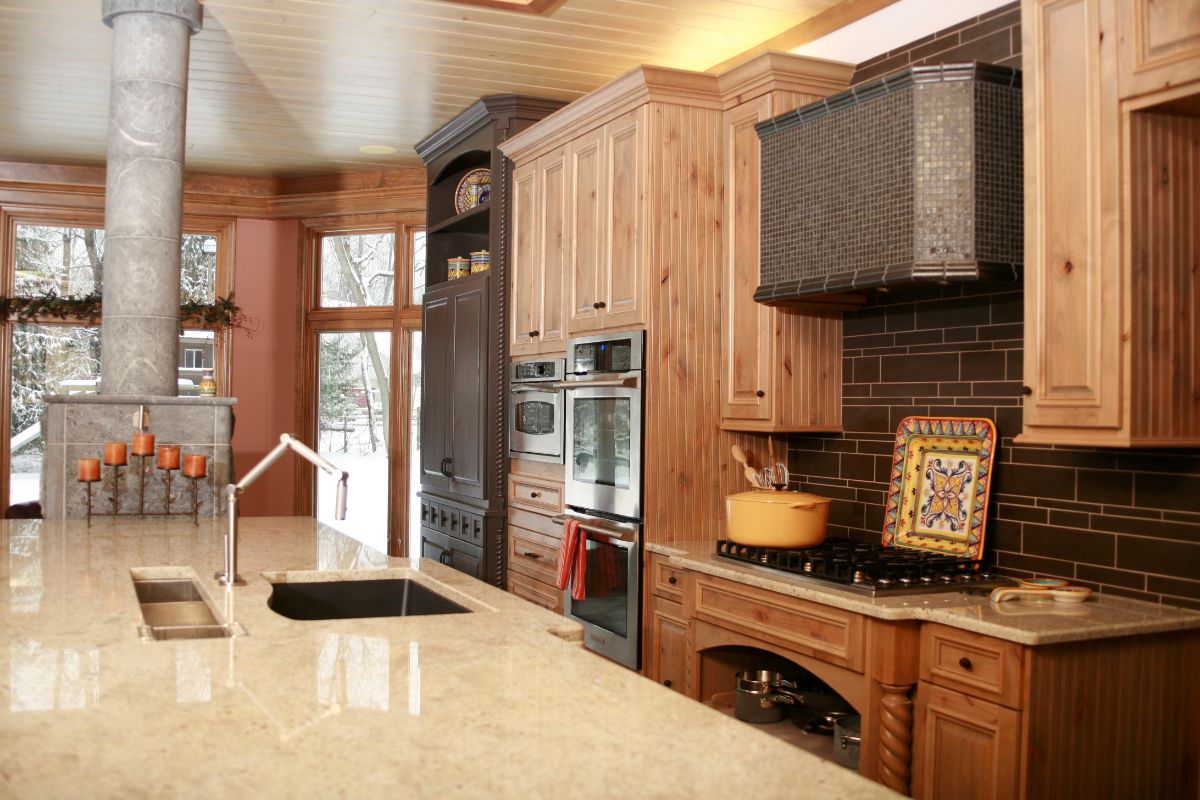 So, a classic design for a bar is great and all, but it's not for everyone.
Some people love something that is firmly established in modern design trends, as well as something that isn't just white, off-white, or beige.
This design is firmly for those people that want to create a snapshot of the now, in their kitchen bar concept.
Using plenty of warm wooden textures, this bar would be just at home in a rustic classy mountain retreat as it would be in your own home!
However, a kitchen bar doesn't just have to be for drinks and parties. It can also make for an excellent place to have your daily meals, whether it is breakfast, lunch, or dinner.
This particular design leans into that idea, creating a two-tiered bar that works for different scenarios. It is the perfect height for eating, drinking, or just casually hanging out.
Plus, for those days when it is a drinks bar, it is also a great place to keep snacks or buffet food.
The cleanly raised surface gives anyone behind the bar even more space to prepare whatever they want to, so everyone wins with this design!
Maybe you love a place in your home that is sleek and feels like a high-end cocktail bar establishment. Maybe you've just been watching one or two too many old-fashioned crime films.
For whatever reason, you want a cocktail bar that feels a little dark and mysterious, while also feeling professional at the same tie.
If that sounds like a project that you want to undertake in your kitchen, then this is a cocktail kitchen bar for you!
When it comes to making a good kitchen cocktail bar, the materials that you are using are just as important as the design that you have in mind.
From the wooden topped stools that this design features, to the marble countertop that is used, there is plenty of exquisite and high-class material on show here, and it all wraps up nicely to create a beautiful centerpiece for your kitchen.
Of course, when it comes to the best bars out there, the bar itself is only one part of the equation.
How many ramshackle bars have you been to where the bar design is fine, but the random assortment of tables and chairs around it have only made you doubt how legit of a venue you are in?
Making sure that you have a consistent theme or material across the items in your kitchen bar is essential to malign sure that the whole package clicks together effortlessly, just as it does in this idea.
Whether you're going classic, fancy, or rustic, make sure that you're consistent with every part of it!
Of course, no kitchen bar is an island. Okay, some of them are, but not in that way.
A good kitchen bar might look nice as rain, but if it is clashing with every other item or surface in your kitchen, then you're still stuck with an overall subpar kitchen design.
Similar to the last point that we made, making sure that your kitchen bar has the right aesthetic with the rest of the kitchen is crucial.
There's still plenty of room for creativity here. A mustard yellow leather high chair, complemented by a navy blue table or backdrop, is still a stellar combo, even if they aren't the same color.
11. Mirrored Bar
When adding a kitchen bar to a kitchen, one of the things that people may be concerned about is their kitchen feeling a little too small all of a sudden.
Fortunately, with the right ideas and design, there are workarounds to this somewhat inevitable problem.
Using mirrored sidings to your bar location is a great way of making the bar feel like it is bigger, without actually doing anything else major to your kitchen.
It goes a long way into expanding your bar, that's for sure!
Final Thoughts
So, there you have it!
Whether you want to use these ideas directly, or they serve as further inspiration for your renovations, we hope that you found this guide helpful!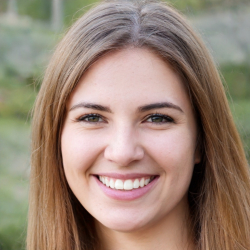 Latest posts by Maisie Park
(see all)