If you love all things simplistic and minimalistic, you'll love the industrial theme. With a blend of both vintage and modern elements, industrial interiors are in a league of their own and can bring a new lease of life into almost any space.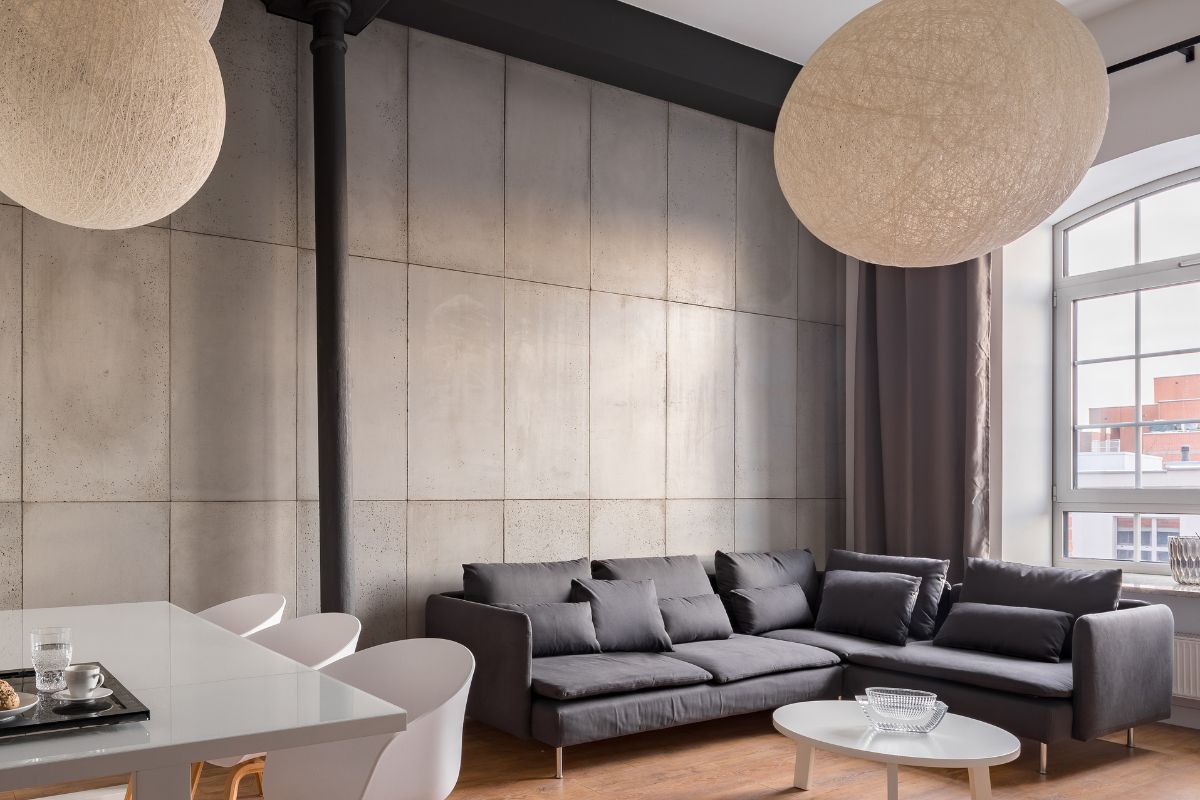 If you want to bring the industrial theme to your own home, keep reading to explore 15 industrial living room ideas you'll love.
1: Favor Wide Open Spaces
Gaze upon any industrial-style living space, and you'll notice they all have one thing in common – they're not cluttered. For many designers, the industrial theme goes hand in hand with minimalism.
So, if you want to pull off the sleek industrial style, you should avoid overcrowding your space with too many decorative items and imposing furniture. 
If you have lots of space to play with, we'd recommend keeping at least one corner of your room as neutral and as open as possible – if you want to add anything, you probably won't need anything beyond a statement lamp to inject a bit of light into your free space.
You could also try and build blank space into your furniture, such as by leaving some shelves empty and spacing your furniture far apart. 
2: Exposed Lighting
If we asked you to name a handful of key industrial features, bold, exposed lighting would probably be near the top of your list. In high-end industrial interiors, exposed lighting beams through unfinished ceilings, meaning you'll often see plenty of wires and other components.
If you're not willing to rip out your ceiling (understandable), it's still possible to replicate the look with components such as flush mounts that stick out from the ceiling. Pipe-lined fixtures are also incredibly popular. 
3: Stick To A Basic Color Palette
Industrial rooms are always fairly neutral. You'll rarely see an industrial-style living space that's bursting with bold, bright colors, so to mimic the look, keep your color palette as sleek and simple as possible.
You should also avoid crowding your space with too many colors – find a few that work for you, and stick with them. White, black, gray, and brown are the most popular choices, and they'll still give you plenty of freedom to play with your space and your furnishings as you please.
Remember: less is more, so prioritize minimalism. 
4: Texture, Texture, Texture
If you're feeling a little restricted by your color palette, don't forget – you can always play around with textures. Industrial themes are often focused on imperfection and contrast, so look for opportunities to add texture to your space.
Don't be tempted to go for smooth, streamlined walls: materials like cement and brick can feel incredibly inviting with an industrial theme, especially if you balance them with the right lighting. If you can't change your walls, introduce texture into your furnishings. 
5: Exposed Brick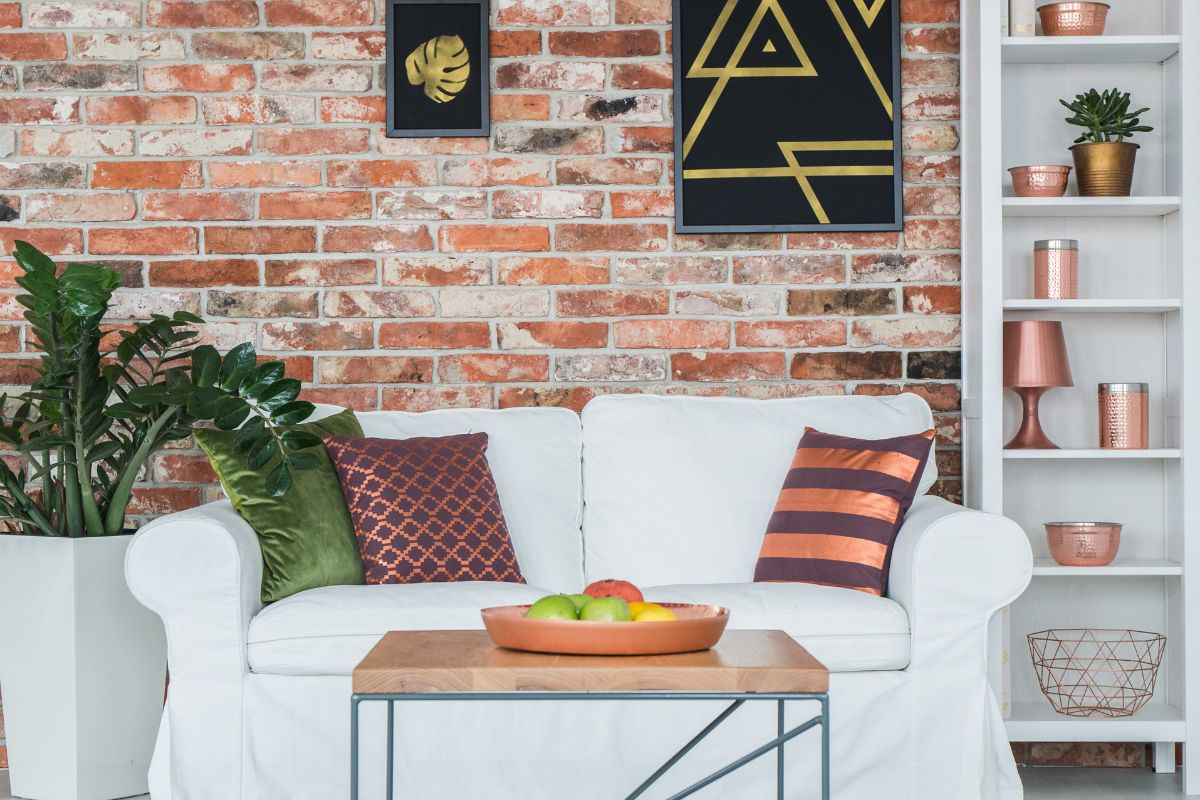 Talking of texture, exposed brick is one of the most popular materials in the industrial theme. If you have interior brick walls that have been washed white, bring their natural character out again with the help of a gel-based paint stripper.
Scrape and brush, and soon enough, your interior brick will be restored to its former glory. 
If you want to try this yourself, the best part is that industrial themes focus on imperfection.
So, if your brick looks a little chipped or a few specks of paint remain, don't worry – it all contributes to the character of your space, and you'll be feeling undeniably industrial soon enough. 
6: Use Plenty Of Metal 
As we've already established, materials are one of the most important considerations for your industrial space. While most industrial spaces benefit from wooden furnishings and soft sofas, be sure to introduce plenty of metal into your room for a real industrial feel.
If you're not exposing any metal in your ceilings or walls, introducing metal shelving can be a great way to do it. Metal adds more texture and durability, and the wonkier and more weathered, the better.
7: Invest In Graphic Art 
Although industrial spaces have a strong focus on minimalism, this doesn't mean you should shy away from all decor – especially not artwork. To brighten up your space and keep on brand with the theme, don't be afraid to invest in bold, graphic art for your living room.
Bold statement prints look perfect on any wall, especially when they're housed in thick black frames. Graphic art and the industrial theme go hand in hand and share many of the same features, including solid tones and crisp lines.
If you want to add a pop of color to a neutral palette, doing it through graphic art is also a great way to go. 
8: Weathered Furnishings
Remember: industrial themes are all about imperfection. The best industrial spaces are rarely devoid of flaws, and weathered furnishings are key to bringing your space together.
So, if your old leather sofa is looking a little cracked and worse for wear, don't throw it! Once your industrial design comes together, you'll be surprised how well your weathered, cracked, and otherwise 'worse for wear' furniture can complement the theme. 
9: Statement Lighting
Whether you're creating an industrial space or the country farmhouse vibe of your dreams, statement lighting is often the key feature that brings it all together. So, if you've put your living space together but it's still not feeling quite right, ask yourself… Do I have the right lighting?
If you're wondering what we mean by statement lighting, a few features make industrial lighting a statement. Firstly, you'll notice that industrial lamps (as they're often branded) rarely come with lampshades.
In keeping with the minimalist, exposed, and weathered themes, industrial lamps are just that – exposed. Opt for lamps and fixtures with exposed bulbs, visible wires, and some steel or copper as the main material. 
If you like the industrial look but you want more inviting lighting, simply switch out the manufacturer's bulb for a more warming tone, and you'll be well on your way to creating the industrial space of your dreams.
10: Sleek Walls
Here's another thing to consider: sleek walls. While artwork and shelving are great additions to any industrial space, don't overdo it.
Leaving space for bare walls contributes to the industrial feel, and it's simple to achieve – after all, you won't need to do any work! 
If you still want a key feature on every wall, leaving no bare walls behind, opt for one massive work of art instead of several. Although this can overwhelm some smaller spaces, it blends in perfectly with a larger, more open industrial theme.
11: Restore Original Features
If you have plenty of time to spare, it's time to consider restoring original features. If you're in an older home, you may be sitting on a gold mine of undiscovered period features, including flooring and windows.
If you have any wooden or hidden surfaces on your floor, see if you can reclaim them. Timber floors, in particular, look great in industrial homes, so don't be afraid to bring your home back to its former glory! 
12: High Ceilings
What's another unmistakable feature of industrial spaces? High ceilings. If you've been browsing the web for industrial inspo, you'll rarely see an industrial space with a small, confined ceiling.
High, exposed ceilings can inject some of that wide, open feeling into your living room, even if you're short on floor space. 
Even if you haven't inherited naturally high, beautiful ceilings, it may be possible to tear out your existing ceilings to expose some of the industrial features in your space.
However, this is a pretty big move, so consider it carefully before making a decision. 
13: Utility Fabrics
Now that we've talked about all things floors, walls, and ceilings, let's take a step back and focus more on our furnishings. If there's one thing industrial designers love, it's utility fabrics.
So what's a utility fabric, we hear you ask? Materials such as burlap, vinyl, linen, canvas, and heavy-duty cotton are all considered utility fabrics, and they can be used throughout the entirety of your living space, from sofa throws and cushions to wall art and shelving. 
If you want to go the extra mile, we'd encourage you to think outside the box. Be willing to upcycle existing furniture, spend plenty of time in your local thrift store, and buy unexpected materials and furnishings to put in your space.
The quirkier, the better – as long as it's on brand! 
14: Dark Colors
Industrial spaces often have a pretty even mix of lights and darks. However, you'll notice pretty quickly that darker tones are more commanding, and they're often used in the statement features.
Although dark colors can seem intimidating to decorate with, don't shy away from them. Darker shades are great at complementing the more rugged and rustic features of your space.
Charcoal and navy are excellent choices, and if you have high ceilings, don't worry about feeling cramped – your darker colors are unlikely to weigh your space down. 
15: … With A Little Space For White 
Last but not least, don't forget to leave a little space for white! With any industrial interior, white space is a must. We've already discussed the importance of leaving wide, open spaces, and simple white walls can contribute to that feeling of negative space.
Even just leaving one wall completely white can completely transform your room, so don't be afraid to get a tin of paint out, especially if you want that vaster, more industrial feel. 
Final Thoughts
The industrial theme has had a rich history, and since the 20s and 30s, these timeless interior spaces have come a long way.
So if you want to bring the industrial theme to your own home, we hope we've shown you just how simple it can be – even if you're on a budget!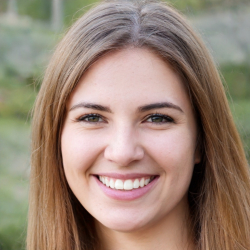 Latest posts by Maisie Park
(see all)