Ikea has become synonymous with affordable furniture – and this includes must-try products for both the home and the office.
One of the main advantages of IKEA furniture – in addition to being super affordable – is that it lends itself very well to various hacks and upgrades, and this is perfect for ensuring that you can put your own personal stamp on the items that you love.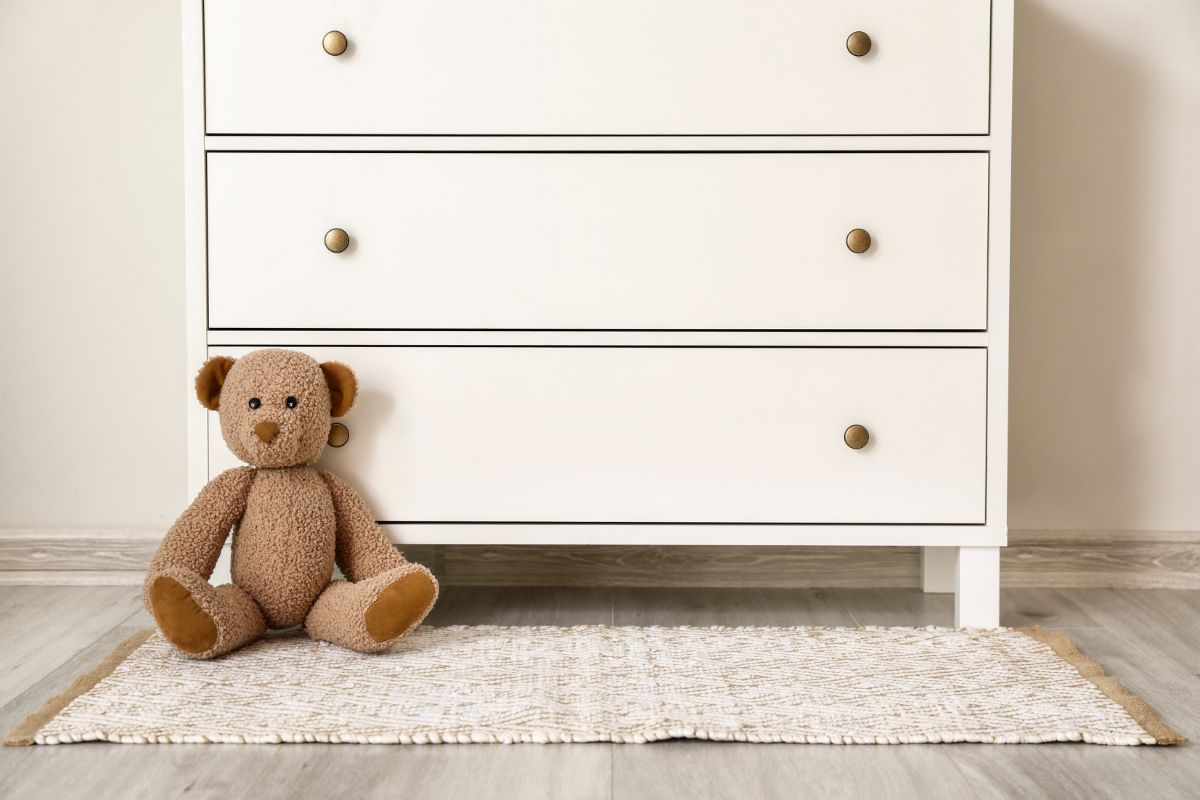 One item that is particularly popular amongst DIY and upcycle fans is the Moppe mini drawer unit – this is a simple piece of furniture that allows you to store all sorts of small items neatly away from sight and is the perfect addition for any desk or office space.
The unit allows you to store pens, pencils, paperclips, coins, keys, etc., so they are always within easy reach but out of sight, and also makes an ideal storage solution for smaller items like USB drives, memory cards, batteries, and other gadgets.
When you first purchase the Moppe unit, you will be presented with a simple, bare, and plain mini drawer set that is just begging for some great creative hacks – and we have some of the most popular options to help you transform your Moppe hacks and create something that is totally you; read on for all you need to know!
Top IKEA Moppe Hacks
Some of the best hacks for the IKEA Moppe unit include:
Transforming The Outside With Your Chosen Color
One of the easiest ways to hack your Moppe unit is to add your own spin with various colors and paints.
This is one of the most fun and exciting ways to customize your Moppe, as there are endless possibilities when it comes to choosing different colors and patterns.
You could choose to paint the entire unit in a single color, or alternatively, you could go for a more subtle approach by painting only certain parts of the unit in a contrasting color.
If you want to keep things simple, then you could opt for a neutral color scheme, such as white, black, gray, or even silver.
If you want to make a bold statement, then why not try something bright and colorful?
There are many vibrant shades available, including red, yellow, blue, green, orange, purple, pink, and turquoise – and these would look fantastic against a white backdrop.
There are a range of paint types that would work well on the materials of the drawers, and these include chalk paints, acrylic paints, watercolors, oil pastels, and tempera paints.
These are all suitable for use on wood, metal, plastic, glass, ceramics, and stone – so you should be able to find something that works perfectly for your chosen style.
The best thing about using paint to give your Moppe a unique twist is that it's relatively cheap and easy to do. All you need is a brush, your chosen paint, and a few hours of time – and you're good to go!
Add A Stenciled Design
Another great way to really customize your Moppe drawers is to create your own stenciled design, using a stencil to apply a patterned design to the outside of the unit.
Some of our favorite stencil designs include geometric shapes, animal prints, and floral motifs.
If you want to make things more personal, another option is to create your own unique stencils; simply print out images onto card stock, cut them out, and use them as outlines for your patterns.
Use your brush or spray paint to paint the space inside the stencils.
Create An Artistic Pattern On The Inside Of The Drawer Unit
If you don't fancy creating a stencil design on the outside of your Moppe, then you can still get creative and create a stunning interior design inside the drawers.
This is a great way to add an extra touch of personality to your Moppe unit, but also means that you get a surprise every time you open your drawers to add or retrieve something.
To achieve this effect, you can either use a stencil design or alternatively, you can use a template to trace around the shape of each item that you wish to draw.
Once you've traced the outline of each drawer, then you can fill in the spaces between the items using a pencil or pen.
Paint Your Own Customized Handles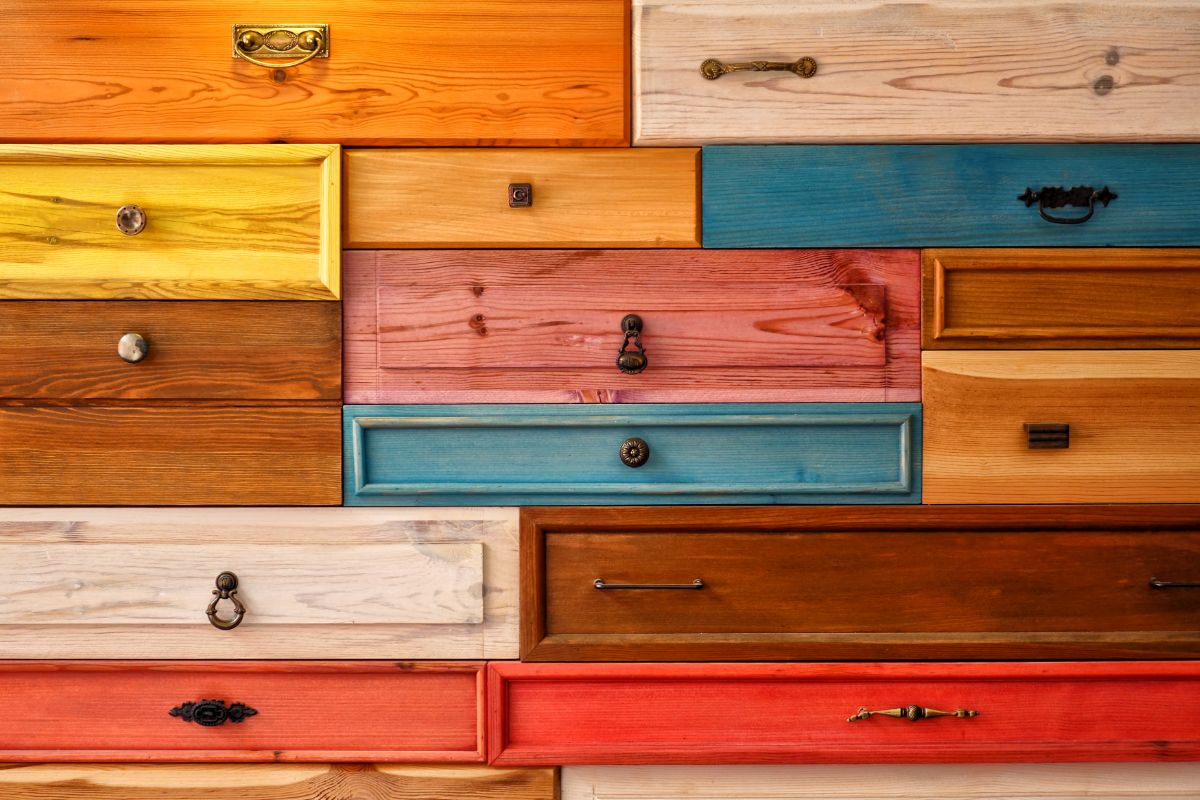 One of the simplest ways to customize your Moppes is to change the handles themselves. Instead of buying new ones, why not repurpose old wooden handles from other furniture pieces?
Simply remove the existing handles from their current position, sand down any rough edges, and then paint them with high-gloss enamel paint.
This will ensure that they last for years to come, and will also help prevent them from getting scratched up over time. You can also repeat this process anytime your unit needs an update!
Personalize The Drawer Units With Names And Numbers
Another way to easily personalize your Moppe units is by adding meaningful names, words, or numbers to the sides of the drawers.
You can use paint or even pens to add key quotes, important dates, positive words, or even your name, and make sure that your drawer really is unique to you.
You could even choose to have a different number written on each drawer, depending on which one you prefer; this can be useful for keeping things organized.
Add Mirrors To Your Drawers
Mirroring is a popular trend right now, and you can take advantage of this to update your Moppe drawer unit quickly and easily; simply source some small, craft mirrors, and use glue or adhesive to stick them to your drawers.
You can use a few here and there, or really go to town and cover the entire structure in mirrors!
Make It Look Like A Wooden Box
Wooden boxes are always a good idea, so if you're looking to give your Moppe a bit of a vintage feel, then why not try making it look like a wooden box?
We love this DIY project because it's super easy to do, and you can find all the necessary materials at your local hardware store. Simply buy a couple of sheets of plywood, and then drill holes into the wood where you'd like the screws to go through.
Then, just screw the plywood together, and voila! You've got yourself a beautiful wooden box.
Try Decoupage On Your Drawers
Another option is to decoupage your drawers instead of painting them. This is a fun and quick way to decorate your Moppe without having to worry about damaging the surface.
All you need to do is purchase some thin decoupage paper, cut out shapes to fit the drawers, and then apply them to the front of the drawers.
You can then use a glaze or seal to paint over the surface, keeping everything in place.
Or Even Your Own Photographs
Another twist on the decoupage trend is to use your own photographs to cover your drawers. The process is the same; print your images, glue them to the surface, and cover with glaze or sealant for a truly personal look.
Cover In Vinyl
Vinyl is another great material to use when covering your Moppe.
Not only does vinyl provide a durable finish, but it's also very flexible, meaning that you won't have to worry about cracking your drawers as you use them; simply find the perfect vinyl wrap, and wrap your drawers and unit as desired.
Get Creative With Stickers
Stickers are an inexpensive way to customize your Moppe, and they come in many different sizes, styles, and colors. They're also incredibly versatile, meaning that you can put stickers anywhere on your Moppe, from the top to the bottom, and even on the inside.
Use Fabric For An Elegant Finish
Fabric is another great choice for covering your Moppe, especially if you want something more elegant than vinyl. Simply choose your preferred fabric, cut it to size, and glue it onto your drawers.
Go For A Vintage Look
If you're looking for a more vintage-inspired look, then why not consider using wallpaper? Wallpaper comes in many different patterns and designs, allowing you to add a gentle, delicate, and vintage look to your Moppe.
Maps And Leather
Maps and leather are two other options for adding a touch of class to your Moppe.
Maps are available in many different forms, including maps of cities, countries, states, and regions. Use these to cover the basic body of your unit, and then add leather straps for handles for a cool, nautical look.
Stain Your Unit
You don't necessarily have to paint your Moppe, but you could stain it instead. This takes the wood to a darker color and can create a gorgeous, vintage-style look that helps your drawers
to really stand out.
Final Thoughts
There are so many ways to customize your Moppe. Whether you decide to paint, decoupage, or simply stain your drawers, there's no right or wrong way to do it. It's up to you what style you prefer; just let your creativity run wild, and enjoy the results!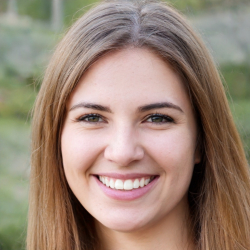 Latest posts by Maisie Park
(see all)