When it comes to brands which are recognizable when it comes to buying tools, there are none which come up as often as either Husky or Craftsman.
That is because both of these tools are popular for having a strong reputation, as well as a good price point, both of their products are also known for having a good amount of durability.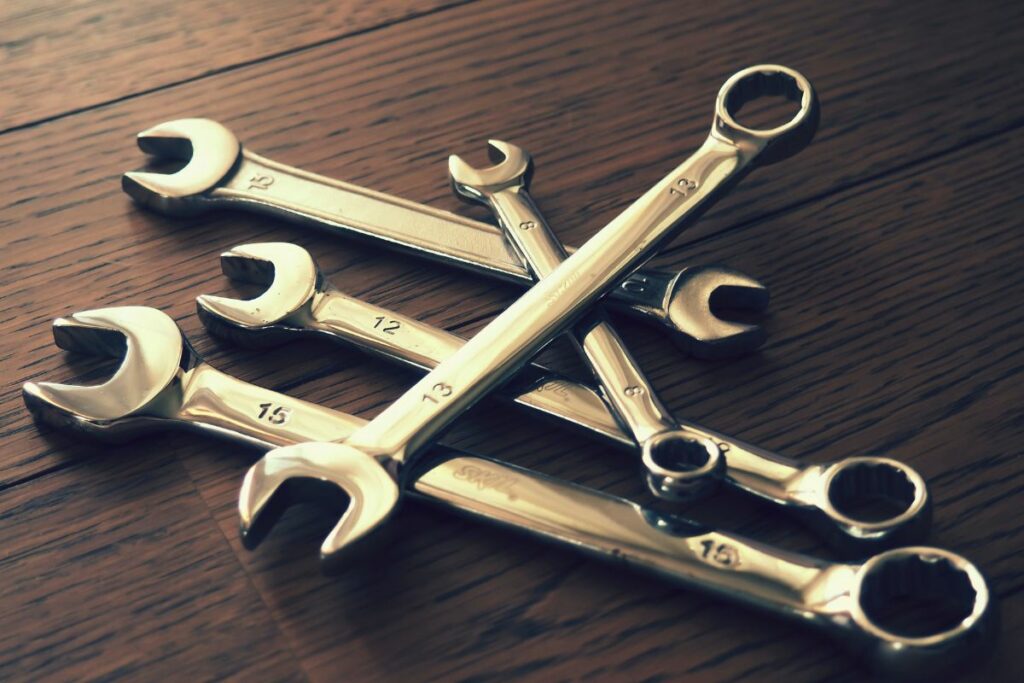 Both of these brands are also positioned quite similarly when it comes to their market segment as well as their pricing, but where they do stand out is the differences they have in their lineup.
Because of the similarities these two brands have, as well as how often they get compared, we assume that you want to know which is best, or which is best in specific circumstances.
Because of this question, we have made this guide to show you which is better, between Husky and Craftsman!
History Of The Brands
One thing which might help you understand some of the key differences between these two brands, is knowing about the history behind them, so this is what we will be covering in this section!
Husky Brand History
The Husky Wrench was originally founded in Milwaukee in Wisconsin in 1924 and was founded by an immigrant from Czechoslovakia called Sigmund Mandl.
Within a few years, the brand developed to have a collaboration with the massive JH Williams Tool Group and the group were able to bundle the famous Husky wrenches into a tool set made specifically for mechanics.
After this profitable deal, the name of Husky was sold onto the Olsen Manufacturing Company which was located in Kenosha also in Wisconsin.
After this company actually changed its name to be Husky Corporation and then relocated into Kenosha.
The brand was then sold out again in 1962 and this time it was sold into the New Britain Machine Company which was located in Connecticut in New Britain.
This company was then bought up by Litton Industry during the 1970s. By the 80s Litton dissolved the hand tool division and because of this, ended up selling Husky too.
Then the Husky brand was again acquired in 1986 by Stanley Works, and then in 1992 they began supplying the Husky goods into Home Depot exclusively, and this is still the deal which is being worked on today.
Craftsman Brand History
Craftsman was actually founded a little later than Husky in 1927 and was made when Sears aimed to make a line of tools which would be superior to other brands, and they were to be sold through the famous Sears catalog, but also in some retail stores.
The name Craftsman was bought by the hardware department head called Arthur Barrows from the Marion Craftsman Tool company making the deal for just $500.
The pricing tier which was used by Sears was called the 'good, better, best, structure, and this made Craftsman be their middle of the road brand.
They then made the highest brand be called Craftsman Professional or sometimes called Craftsman Industrial, and then made a lower quality brand which changed its name a few times from Dunlap between 30s and 50s, Companion in the 80s, and then Evolv beginning in 2008.
The brand was purchased in 2017 by Stanley Black & Decker for $900 million and then the Craftsman brand was overhauled with the main focus being the rollout of the new Craftsman lineup in Lowe's Ace Hardware.
Comparison Between Husky And Craftsman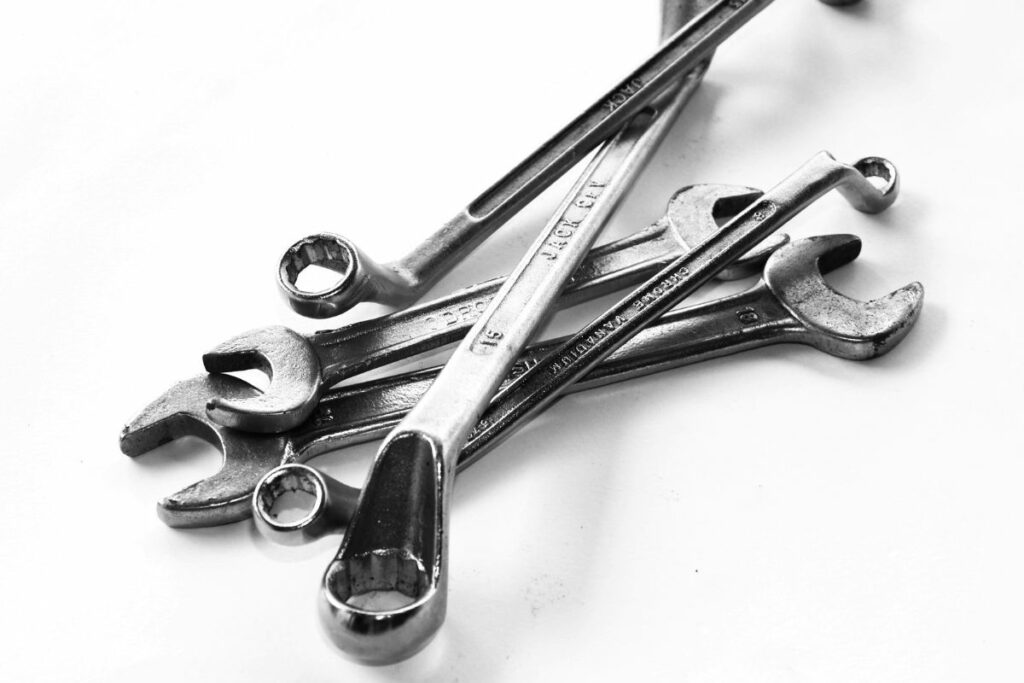 As you can ascertain from the description of both the Husky and the Craftsman brand, both of these tool manufacturers are known to be middle of the line and mid-tier tools, which is part of the reason for their popularity.
Because of this they do have lots of similarities when it comes to their quality, however, upon closer inspection, there are some differences which can be exposed to get a better idea of the differences between these manufacturers.
Both of these manufacturers produce tools which are going to be suitable for both DIY use but also by homeowners.
In this comparison we will be looking at the offerings made by each brand. To give a preview, by making this comparison it is clear to see that Craftsman has a more extensive range when it comes to their offerings for power tools, as well as lawn tools and tools for gardening.
On the other hand, the Husky brand has much more of a focus on tools which are used in for automotive work, however, there is some overlap here.
When it comes to comparing these brands, we will not need to dedicate too much time into the price since this is not going to be drastically different, so instead we can focus more on specifics. So, let's look at the differences between these brands!
Lineup
One of the best ways to initially compare brands like these is to look at the lineups each of these tools offer and how they are different from each other.
When it comes to Husky, there is much more of a focus on basic tools, as well as pneumatic tools, and tools used for automotive work by mechanics. There is also a focus made on tool storage, workwear, workbenches, as well as lighting.
What is definitely a noticeable absence, when compared to Craftsman is the complete lack of any power tools which is a niche held by Craftsman.
Their lineup has a focus on hand tools, and because of this they have a massive variety in terms of the wrench, socket, ratchet, screwdriver, as well as mechanics tool sets.
These tools are all placed at a price point below 'professional' brands like MAC and Snap-On, but have a very impressive quality.
When looking at the Craftsman lineup in comparison, it is much broader in its offerings and has a range of products which go from power tools, to automotive tools, to hand tools, and even a massive array of outdoor equipment as well.
On top of the Craftsman also offers shelving, tool storage, garage equipment, as well as air tools.
By looking at their lineup you can see that it is aimed to provide tools which are affordable to DIY enthusiasts and not professionals. They have prices akin to tool manufacturers like Ryobi, as well as, Skil, and Porter-Cable.
When it comes to comparing them to Husky, they have a large overlap when it comes to hand tools as well as automotive tools, this is where choosing between the brands becomes important.
Pricing
As we have already mentioned a few times, both of these tool companies have many similarities, and one which is noticeable is their pricing with them both being seen as mid-tier manufacturers.
When you look at a mechanics set offered by each of these brands, we can see that the prices for them are almost identical.
For Craftsman, they offer a 137 piece set which is $119.95 RRP and the Husky 149 piece set is very similar at a RRP of $112.90.
You will find a similar situation with the simple 4 piece plier set which is sold by each of these brands. Craftsman's set has a needle nose, groove joint, slip joint, as well as diagonal pliers and this sells at $34.99 while Husky's set is practically identical and sells at the same RRP.
If you look at a catalog of each of these manufacturers, you will keep finding comparisons like this, this is why many people have started to believe that these comparisons are so similar because they are made in the same factory, but there has been no confirmation and it is more observation.
Quality
When it comes to the quality of these tools, you can see that they are quite similar, but neither of them will be comparable to professional quality brands, but they will also be nowhere near as expensive as these brands either.
When working with Husky hand tools, we have seen that they are great for DIY work, and the tools have never broken while doing this. The mechanics tool set especially is quite solid especially for its cost.
When it comes to Craftsman, they are also known for being great for DIY work, but when it comes to the hand and mechanics tools which Husky specializes in, their quality is just slightly underneath.
For both companies, most tools made by them are produced in China or Taiwan.
Warranty
The hand tools which are produced by both of these companies have a lifetime warranty, this will include any wrenches, sockets, ratchets, hammers, screwdrivers, or mechanics tools sets.
When it comes to pneumatic tools as well as compressors, Husky has a 2 year warranty while Craftsman has a 3 year warranty for pneumatic tools, but just 1 for air compressors.
Sp when it comes to warranties, there is actually very little separating the brands, so take this one as it goes, and compare the specific warranty for the product you are deciding on to make your decision.
So Which Is Best Out Of Husky And Craftsman?
This is the question that you want answered. The answer will be based on the tools which you are looking to buy.
If you are looking for tools which are either hand tools, or mechanics tools, you would be better off going with Husky, because their quality tends to be a little higher in these areas.
But for anything else, you can make the decision based on other factors like warranty or reviews. But there will also be plenty of products which are offered by Craftsman, but have no rival when it comes to Husky.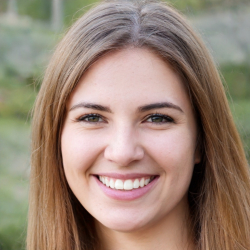 Latest posts by Maisie Park
(see all)