Ikea furniture is affordable, easy to build, and works amazingly with DIY ideas. You could make your dream interior design with all Ikea furniture and a lick of paint!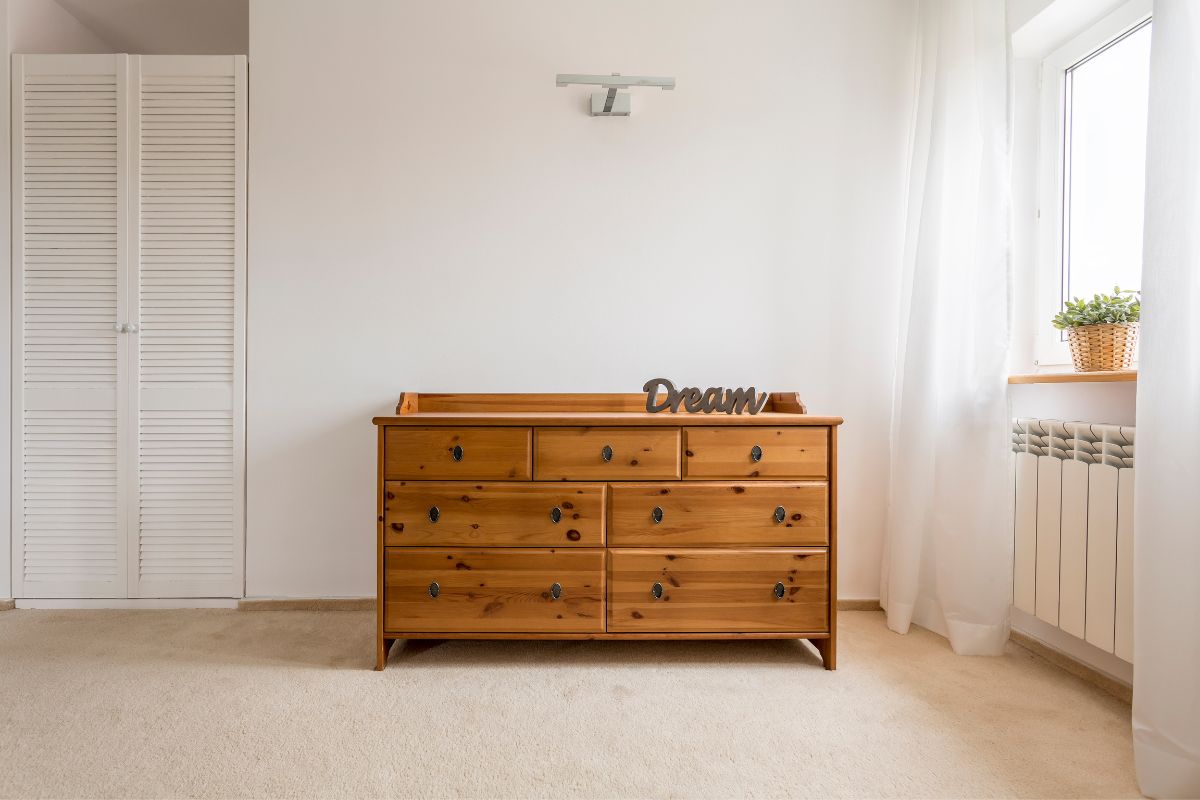 As with all furniture, the Ikea Tarva dresser can age over time. Luckily, this basic wooden piece is begging for a DIY makeover! Here are some ideas on how to upcycle your Tarva dresser.
With a lick of paint on the body of the dresser, contrasting color on the top, and some new handles, you can turn your Tarva dresser into a lovely sideboard for your kitchen.
Hello, extra countertop space! 
This will look lovely with some added decorations on top of the dresser, but it is also the perfect height to use as a cooking space.
Just make sure that you treat the wood for water resistance if you think you'll be cooking around it. 
Such a simple hack, but something that often slips our minds when it comes to upcycling is using more than one color of paint!
This hack goes one step further than this, though, and paints each drawer a deeper shade of green than the last. 
Super easy to do, but looks more complicated than it is! Take two colors of paint – such as white and green. Paint the bottom drawer green as it is.
For the next drawer up, mix some white into the green to create a lighter shade. Repeat this process for all of the drawers. 
And there you have it – ombre drawers! These are perfect for a nursery or playroom.
Add some wooden vinyl stickers over the top panel and some new handles, and you have an unrecognizable Tarva dresser! 
This renovated Tarva dresser would look amazing in a nursery. Better yet, because of its simplicity, it would look amazing anywhere in the home!
Paint the dresser a bright color – we think brilliant white or a light green would be amazing – and add on some long handles.
These should stretch from one side of the drawer to the other so that you only need one handle per drawer instead of two! 
Take a little chop saw and carve the legs down to a slimmer shape. This gives the illusion that you've changed the legs altogether, but you've actually just upcycled the materials you already had.
If you're a fan of vintage glamor, then this might be the upcycling hack for you!
Change the feet to look more like a vintage dresser, add some antique handles, and weather your fresh coat of paint to make it look worn and old. 
The easiest way to make painted wood look weathered is to sand some of the paint off.
Not too much – just enough around the corners of the wood panels to allow the white wood to peep through. 
Once you're finished with the DIY, no one will believe that this is a dresser from Ikea!
The Tarva dresser looks basic, but that doesn't mean that you cannot make it look amazing with minimal effort.
Take this DIY for example – all you'd have to do is paint the dresser, add some burlap panels to the front of the drawers, frame with wood, and attach the handles. 
Trust us, it sounds harder than it actually is! This is a super quick and easy DIY that looks amazing. We don't even recognize the dresser!
Need we say any more? This upcycled dresser hack is simply amazing.
Just painting the Tarva dresser in a charcoal color makes it look much more sophisticated, elegant, and suitable for any room of the house. 
The gold handles are a particularly nice touch – and won't take you long to put on at all. This upcycling hack will take you no time at all, but you'll be left with a timeless piece of furniture.
Okay, this is perhaps one of the coolest transformations we have on our list – How on Earth do you turn the Tarva dresser into a bar cabinet?
There's no denying it – this is going to be more labor-intensive than our other upcycling hacks. However, the results are just too good. You'll need to cut some wood for the wine rack.
Glue it all together, sand it down, and paint it a pretty color. Add some cabinet doors and you have yourself a lovely-looking bar cabinet. From an Ikea dresser?!
Such an obvious hack makes us wonder why more people aren't staining their Ikea Tarva (Also check out Things To Do With Your IKEA Brimnes DIY Cane Wardrobe) dressers! While this dresser is sturdy and cheap, it's also a very orange-tinted wood that makes it look cheaper.
What's a simple fix for this? Stain the wood! This keeps the dresser with its wooden finish but turns it into a nicer wood shade that looks expensive.
Use any shade of stain that will look good with your other furniture, change the handles if you wish, and call it a day! 
Summary
And there we have it – eight DIY upcycling hacks that you can use to turn your Ikea Tarva dresser from drab to fab. Are you feeling inspired yet?
Each of these hacks is easy to complete, so don't worry if this is your first DIY project. Everyone has to start somewhere!
Get the paint out, order some new handles, and let's turn your dresser into an unrecognizable piece of furniture. 
Which hack are you going to take inspiration from?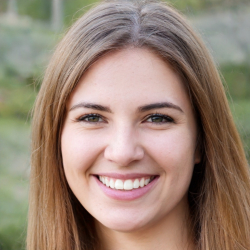 Latest posts by Maisie Park
(see all)