It is estimated that the average person spends over two years of their life in the bathroom.  That's a long time, therefore, it makes sense to ensure that your bathroom is somewhere you like to be.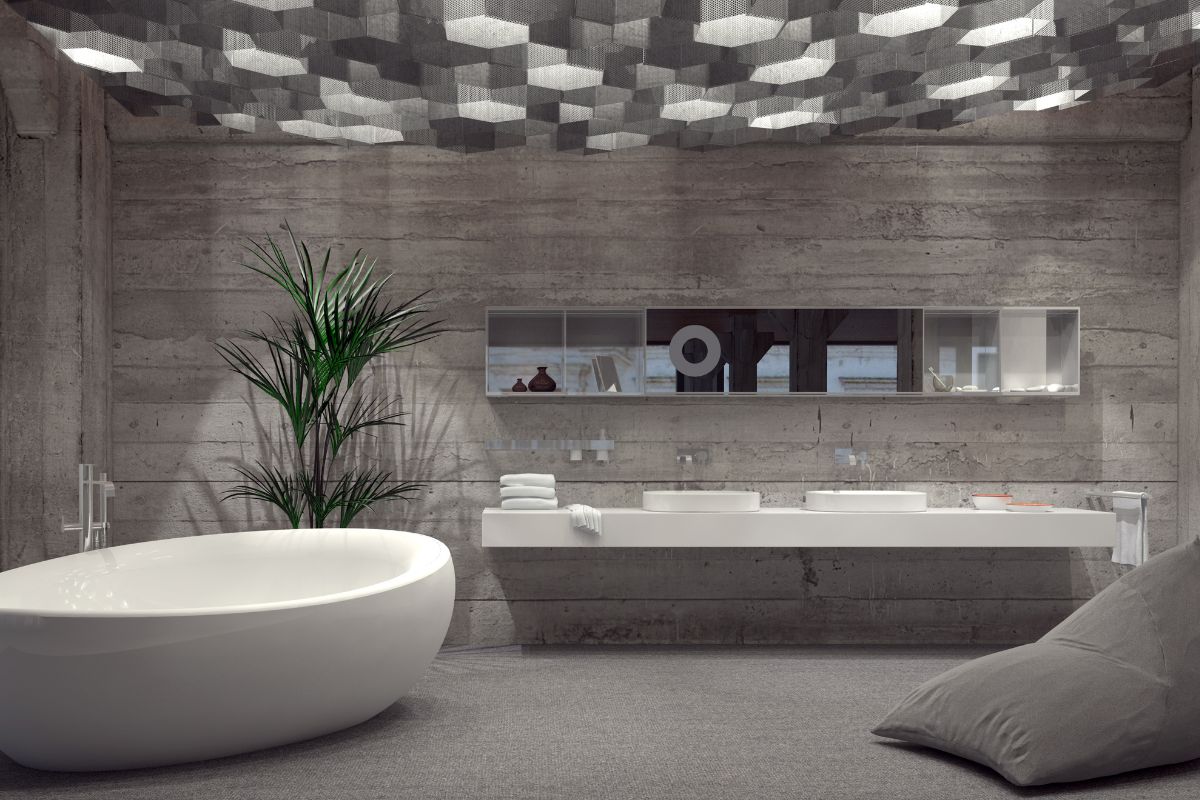 Refreshing your bathroom with a design overhaul can make it feel like a whole new room.  Grey is a classic color that can look good with many different accent colors. 
This makes it the ideal choice for the main color so that you can change up the room with smaller details.  In this article, we have compiled a list of 15 grey bathroom ideas to help you create the perfect home.
Decorating your bathroom exclusively in grey marble is a guaranteed way to make the room look expensive and lavish.  Marble is often associated with luxury and for good reason. 
It is obviously a very expensive material and covering your bathroom in it isn't cheap.  
However, if genuine marble is a little bit out of your price range but you enjoy the aesthetic, you can still achieve the look with marble effect tiles. There are many high-quality marble effect tiles on the market that look just like the real thing.
For some people, an all-grey bathroom can be a little bit overwhelming and, honestly, a little bit boring. However, there are many ways that you can break up the monotony of the grey with the accents and storage that you use.
Natural accents, such as untreated or unpainted wood cabinets and basin stands can provide some much-needed warmth to a grey bathroom. Real wood items are very effective, but wood effect items can be just as beautiful.
The beauty of colors such as grey is that simply using different shades of the same color can produce a beautiful and sleek look. Using different shades of grey and even black or white can help avoid the monotony of an all-grey bathroom.
Different aspects of your bathroom can be done in different shades.  For example, your tub could be dark grey, your floor tiles can be black, and your wall tiles can be light grey. 
Alternatively, you can use tiles on your wall or floor that are all different shades to create a mosaic effect.
If you want your bathroom to look more industrial and hard-wearing than sleek and shiny, concrete can be your best friend. A poured concrete floor adds a beautiful, industrial feel to the bathroom that is waterproof and long-lasting.
Concrete tiles or bricks can create an interesting effect on your bathroom wall. Purchasing a stone or grey tub to complement the rest of the aesthetic. You can also use plenty of soft and colorful rugs to add some personality to the room.
If you are thinking about decorating your bathroom grey but are worried about it being too boring or one-dimensional, there are some clever decor ideas that can help to add dimension and character without having to change the color scheme.
Metallic grey decor is a great option. Hammered, polished metallic panels can add some shine and shape to the room instantly. It can also reflect light similarly to a mirror but with added personality.
If you don't want to paint your entire bathroom grey, you can stick to just the fixtures and fittings. Using grey storage solutions can be an effective way to bring some timeless grey into your bathroom.
Everything from cabinets to vanities can be used to incorporate the classic color into your bathroom. You can even extend it to things such as the trash can and the toilet brush.
If you are on the fence between creating a black bathroom or a grey one, dark grey can be the perfect compromise. Black bathrooms can look incredibly stylish and sophisticated, but they can be a bit intense, especially if you have a smaller bathroom.
Dark grey is a little bit softer than genuine black but still offers the same style, class, and sophistication. You can even use black accents such as the faucet and the toothbrush holder to highlight the slight softness of the dark grey.
As we mentioned above, an all-grey bathroom can be a little overwhelming sometimes. It can be really effective to combine grey with another color to help avoid feeling like you are bathing in a rain cloud.
Blue can be a great contrast color to use. A light shade of blue can create the effect of a sky that can make you feel like you are outside. A dark shade of blue can add depth and warmth to the room.
Everyone loves a monochrome look.  Selecting two colors or two shades of color keeps things simple and stops things from becoming overwhelmed by colors and patterns. 
Using light grey and dark grey to create a monochrome effect can yield beautiful results. 
Unlike black and white monochrome, dark and light grey have a softer contrast when used next to each other. You can also play around with different types of light and dark grey until you find one you love.
Square board and batten can transform any room, no matter how small or boring, into something classy and sophisticated. 
Using this technique to transform your bathroom can make you feel like you are bathing in a grey bathroom in a stately manor house from a period drama rather than your one-bed flat.  
Square board and batten can be installed professionally, but it can also be a fun and easy DIY project that can totally transform your bathroom.
An all-grey bathroom can be a little boring and monotone, however, it is easy to perk it up with a few colorful accents. The beauty of painting your bathroom grey is that you can accessorize the room with almost any color.
Using yellow towels, bath mats, and shower curtains can help bring some bright color to your bathroom.  You can even change up the color of the accents to match the seasons or your mood. 
The point is to add small amounts of brighter colors to help break up the grey while also complementing or contrasting it. 
Another way to ensure that you don't become overwhelmed by the grey is to only paint half of the room. 
You can do this by painting two entire walls grey and two another color, but a more effective way is to paint the top or bottom half of the wall grey. 
The combination of grey and a deep grape purple can be especially striking when painted half and half. The two colors complement each other perfectly and make each other look even more stunning than they do on their own.
Grey and pink are colors that have been widely used in many aspects of art and design. Both colors, especially in light shades, work really well together and can create a beautiful and feminine bathroom.
The slight grey color that helps form the pattern on the pink marble helps to marry the two colors together.  You will feel like you are bathing in a spa bathroom with this look. 
Again, marble is expensive, but the same look can be achieved with marble effect tiles instead of genuine marble stone. 
If you are in love with the idea of a completely grey bathroom but don't want it to feel flat or monotonous, there are some great ways to incorporate depth and dimension without having to add different colors.
Using molded ceramic tiles in grey can create natural shadows in your bathroom that create dynamic shapes that change throughout the day depending on the position of the sun.
One of the easiest ways to create a grey bathroom that has character, depth, and dimension is to use wallpaper. There are many different styles and patterns of wallpaper that you can use to create a beautiful and fresh bathroom.
The main thing to remember when creating the grey bathroom of your dreams with wallpaper is to purchase an appropriate type. 
Because of the amount of moisture that is often present in bathrooms, you need wallpaper that can withstand that amount of water without peeling or bubbling.  
Final Thoughts
There are so many ways in which you can incorporate grey into your bathroom. 
Whether you want to take the plunge and have an entirely grey bathroom, or you just want a few grey accents here and there, these ideas can offer some great inspiration. 
No matter what your tastes are, there is a way to create your dream bathroom to suit your personality and budget.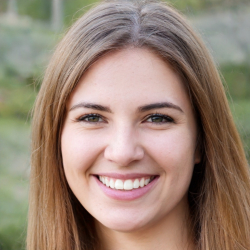 Latest posts by Maisie Park
(see all)