When designing your living room, it can become overwhelming with the seemingly endless myriad of ideas online.
Whilst these are there to help inspire your design, it can be confusing trying to choose what suits your preferences and style best.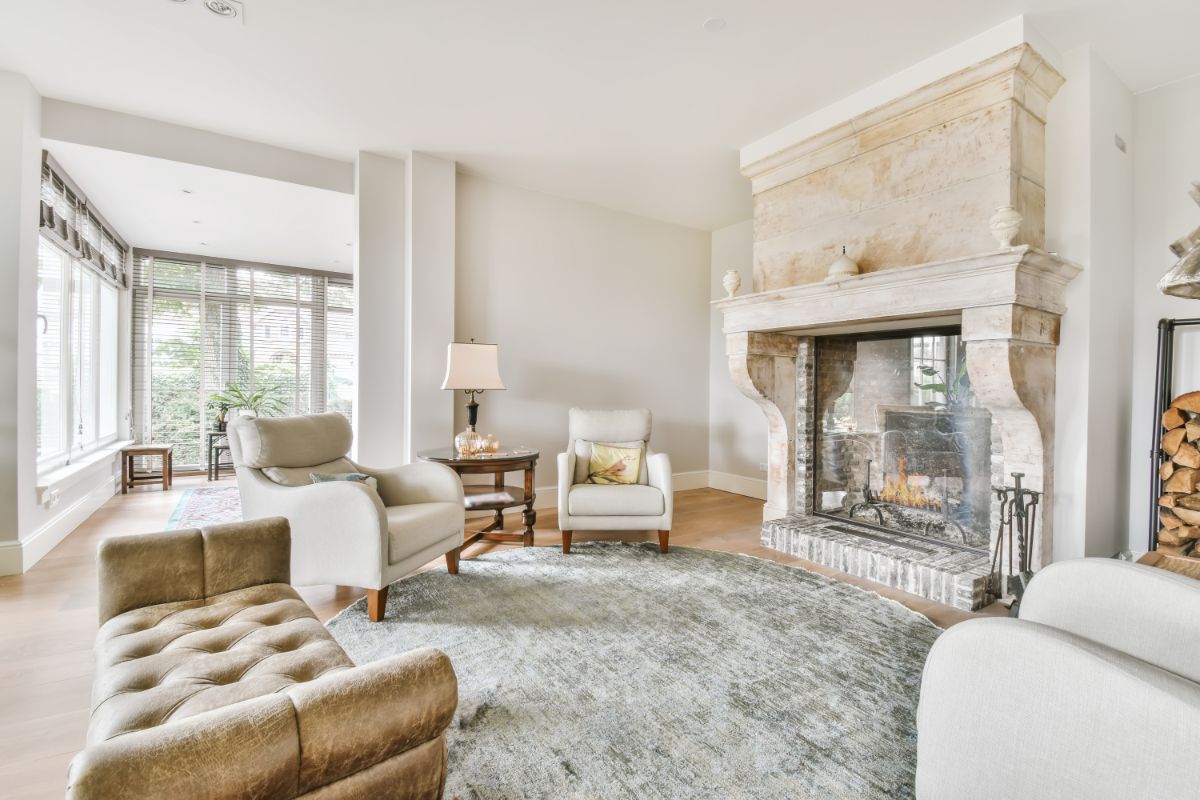 Do you want a modern, chic living room? Or, maybe you want something more traditional? Formal or informal? These are all questions you need to ask yourself and then decide.
Of course, you can go down the hybrid route and combine formal with informal and modern with classic designs.
But, formal, traditional designs have stood the test of time. Why? Because they are comfortable and familiar.
By choosing a formal living room design, you can enjoy elegant shapes from furnishings and various items and use refined textures to help your space be as welcoming and cozy as possible.
Today, we are going to show you a selection of our favorite formal living room design ideas.
By the end, we hope you will have been inspired by our list so you can start planning to decorate your living room and transform it into a perfect sanctuary for you to relax. 
Formal Living Room Design Ideas To Inspire You
Combine Contemporary With Antique
You shouldn't be scared to combine both old and new. This is especially true when it comes to using living room furniture.
Even if you want your overall style to be modern-looking, you can also include some of your favorite antique pieces. These can pair wonderfully with contemporary elements, as seen in this design above. 
The antique-styled decor, flooring, and sofa pair stylishly with the modern, straight-cut coffee table and side table. By adding antique pieces, you can give additional warmth and character to your home.
Moreover, vintage accessories can also give some life to a space and give it a touch of soul and personality.
A Selection Of Seating Options 
You need to prepare your living room for an assortment of guests. From grandparents to children, the seating arrangements in your living room need to cater to everyone.
Whether you have a few people or a party of 20 in your living room, it's important that the space always feels alive, even when formal.
You can achieve this by using ottomans, tables, stools, and different chairs to sit or perch on. Make it into a conversational hub where everyone is a part of the action and is not left out.
In this design above, two comfortable sofas sit alongside two formal chairs and different stools. Smack, bang in the middle, is an ottoman for more people to relax on (or for the kids to play on).
This collection balances both formality and fun perfectly. 
Choose Warm Colors
By going for a traditional design, you can achieve a perfect formal living room. One of the main hallmarks of such a style is symmetry.
But, this doesn't mean everything has to match, such as having the same colors and shapes. Instead, it's about balancing colors, furniture, architecture, and accessories carefully.
In this traditional and formal living room above, you can see that the two sofas are completely different colors, but their visual weight is similar.
In other words, they balance each other out to maintain symmetry in the room. These colors are warm and cozy, against an equally warm colored wall backdrop, to create an ideal balance. 
Make The Fireplace The Focal Point
Designing your layout is no easy task. Deciding on what you want and where is complicated, but by centering your design scheme around the room's fireplace, you can create a welcoming focal point.
And, of course, this is a timeless trick that nearly always works.
As demonstrated in this living room picture, you are immediately drawn to the fireplace. It fits perfectly with the room's decor and, even if it is vintage, a fireplace will typically pair well with contemporary designs.
Notice how the furniture is laid out. It is all pointing towards the star of the show, the fireplace, drawing you in to relax. 
Utilize A Bench
It may sound simple, but, bringing in a bench can create a conversational, welcoming, and sociable environment for guests. You can enclose the seating area on all sides by placing a modern, stylish bench.
This design employs modern side tables on either side of the bench as decorative items. But, with similar gray-white hues, the balance is simply perfect, creating a formal, yet highly elegant living room.
A Curved Sofa
If your living room is square-shaped, you can soften the angles by placing a curved sofa in the space.
This will provide a soft, smooth silhouette that will take the focus away from the hardened edges of the room's corners.
By installing a large ceiling rose with a spherical chandelier as well, the round shape theme of the room is complemented further, softening the corners even more.
Two Sofas Facing One Another 
Sometimes, all it takes is a couple of sofas to transform a room into the formal bliss you desire. By adding two sofas, face to face, in your living room, you can create a smart, yet robust design.
We suggest using sofas with curved edges to soften the layout. This can produce a more relaxed setting for you and your family.
Natural Views And Neutral Colors
This simple, formal living room layout is one of our favorites. If you're lucky enough to have panoramic views of nature, these can help to color your living space.
The outlook of trees and shrubbery is welcoming and can put you, your family, and guests at ease with the green, natural tones.
For the most peaceful setting, use neutral furnishings, similar to the wall colors. The more understated, the more tranquil the vibe will be.
Display Artwork 
Art can help add a sense of personality and character to your living room. What you may not be able to achieve with colors, furniture, and materials, you may be able to with a piece of artwork.
A blank wall can leave a room looking unfinished. Think of your wall as a canvas for art.
Consider placing your favorite artwork in your living room in pride of place, for everyone to enjoy.
This formal living room layout above is a perfect example of simple, neutral colors coming to life with an interesting piece of art. But, you can go for brighter colors to show your personality. Be eclectic if you wish!
Gray Gray Gray
If you want to keep your living formal but still give it a sense of grandeur, consider using gray tones throughout. As seen here, the pieces of furniture have subtle colors, matching the gray rug for a well-balanced setting.
The fluted chimney breast has a threaded design to add an interesting texture around the grand fireplace. Altogether, we can see an airy, chic, aesthetically pleasing living room.
Floor-To-Ceiling Bookcase
Got a large book collection? If so, show it off! By having a floor-to-ceiling built-in bookcase in your living room, you can create a warm, sophisticated atmosphere.
Add some mood lighting to the shelving to achieve coziness. It's also a great way to highlight your collectibles or your envious book collection.
Modern Crystal Chandelier 
Here, we see an imposing TV, making a bold statement below equally imposing black and gold finishes.
But, it's the modern crystal chandelier that steals the show, sitting proudly above this chic layout and gleaming in the light from the clerestory windows above. 
We love the contrast of light and dark colors and the single yellow chair. Simple designs but carefully thought out. That's the secret to a successful formal living room.
Marble
Your living room should be a place to reflect, in more ways than one. In this design, large white marble wall panels produce an authoritative, formal living room layout.
The large piece of artwork sits proudly in the center of the room whilst everything is reflected from the mirrored ceiling, creating a sense of more space (though this is a pretty large room!)
The channel tufted sofas are set out to enjoy the surrounding sights, whilst indoor plants bring a sense of peace and calm to this contemporary room.
In Summary
As you can see, there are endless ideas to inspire your living room layout.
Whether you go down the more traditional route with antique furnishings or choose a completely modern look, you can create a formal space for everyone to enjoy.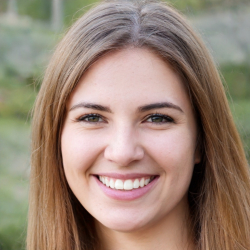 Latest posts by Maisie Park
(see all)