Christmas can be a stressful time. In addition to the time involved, providing the "perfect Christmas" can leave you out of pocket and struggling to cover the costs.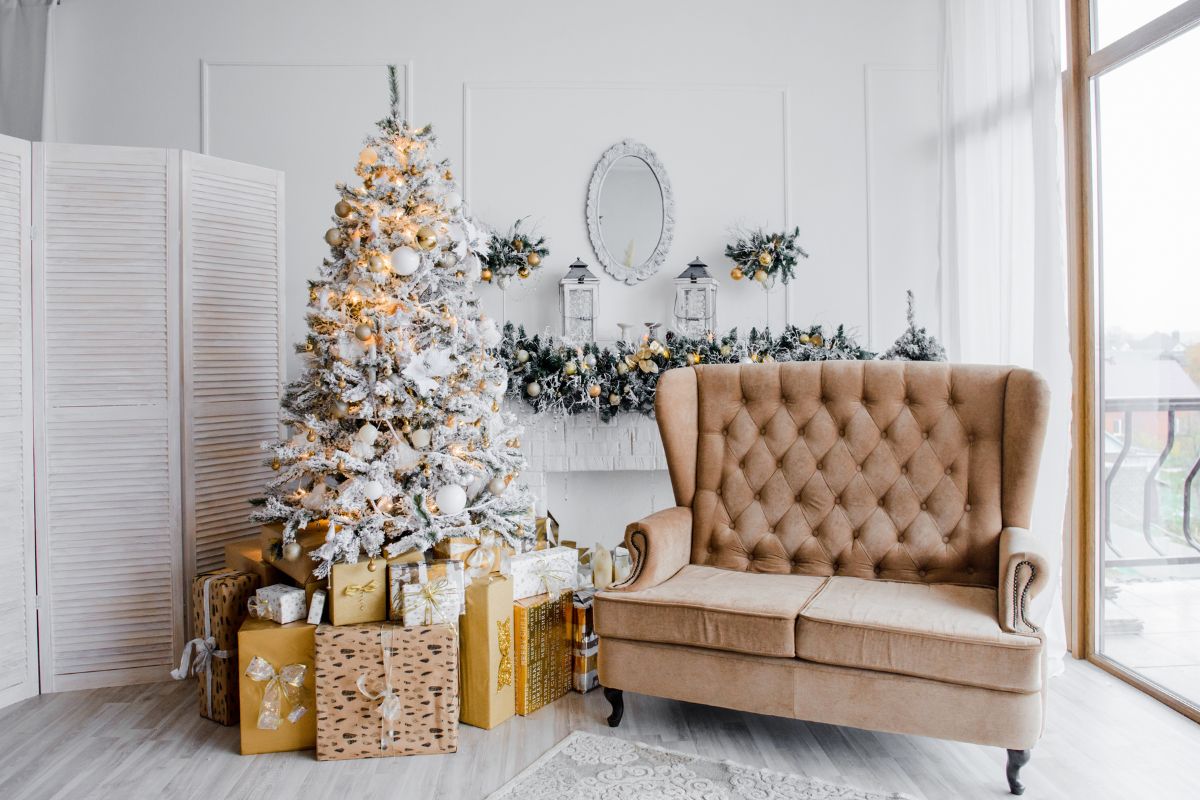 However, with careful thought and planning you can still enjoy a lovely Christmas on a budget. Here are some tips on how to pull off a beautiful, authentic mid-century look without spending thousands of dollars.
Mid-century modern is one of those styles that people either love or hate. Either you see it as a throwback to simpler times or you think it looks dated.
If you fall into the latter camp, we want to help you embrace the style.
After all, there's no reason why you can't incorporate some of the best elements of mid-century modern into your home without looking like you're trying too hard.
What Is It?
The mid-20th century saw the rise of many design styles. One of the most influential periods was known as "Modernist," which began around 1900 and lasted into the 1940s.
This period was marked by several different styles, including Art Deco and Streamline Moderne.
In addition, there are some designers whose work falls outside of the strict definition of Modernism, such as Frank Lloyd Wright and Le Corbusier.
Mid-century modernism really hit its stride after World War II. New technologies like plastics, metal, glass, and concrete allowed for the creation of sleek, futuristic products.
Urbanization also played a role in creating the look we know today. People moved out of cities and into suburbs, which meant they had less space to fill up.
As a result, people needed furniture that could fit into small homes.
If you are seeking a modern mid century Christmas you don't have to go out and buy a whole bunch of mid-century modern furniture just because you enjoy the look.
You can still use pieces that fit the style while adding a few touches that make your space feel unique.
For instance, a vintage lampshade might work perfectly over a table lamp, while a simple metal pendant light could add an industrial touch to a room.
Here are some ways to decorate your home for the holidays using Mid-Century Modern designs.
Colors
The colors of the holiday season bring out the best in people.
Traditionally a Mid-Century Modern home uses vibrant shades of blue (Also check out Van Deusen Blue), orange, and yellow to make it feel like Christmas morning, however there are lots of other Christmas color options.
Candy Cane Red And White
One option is to play around with the traditional candy cane colors. Use red for accents and walls, and white for everything else.
Keep the rest of your décor neutral, such as cream, tan, and light gray.
Black & White
You can also make a statement with black and white. Black is classic and timeless, while white is clean and crisp. Add touches of silver and gold to bring out the shine.
Red & Green
If you're feeling festive, you can use red and green. These two colors are perfect together, especially when paired with white. The combination works well on pillows, curtains, and even rugs.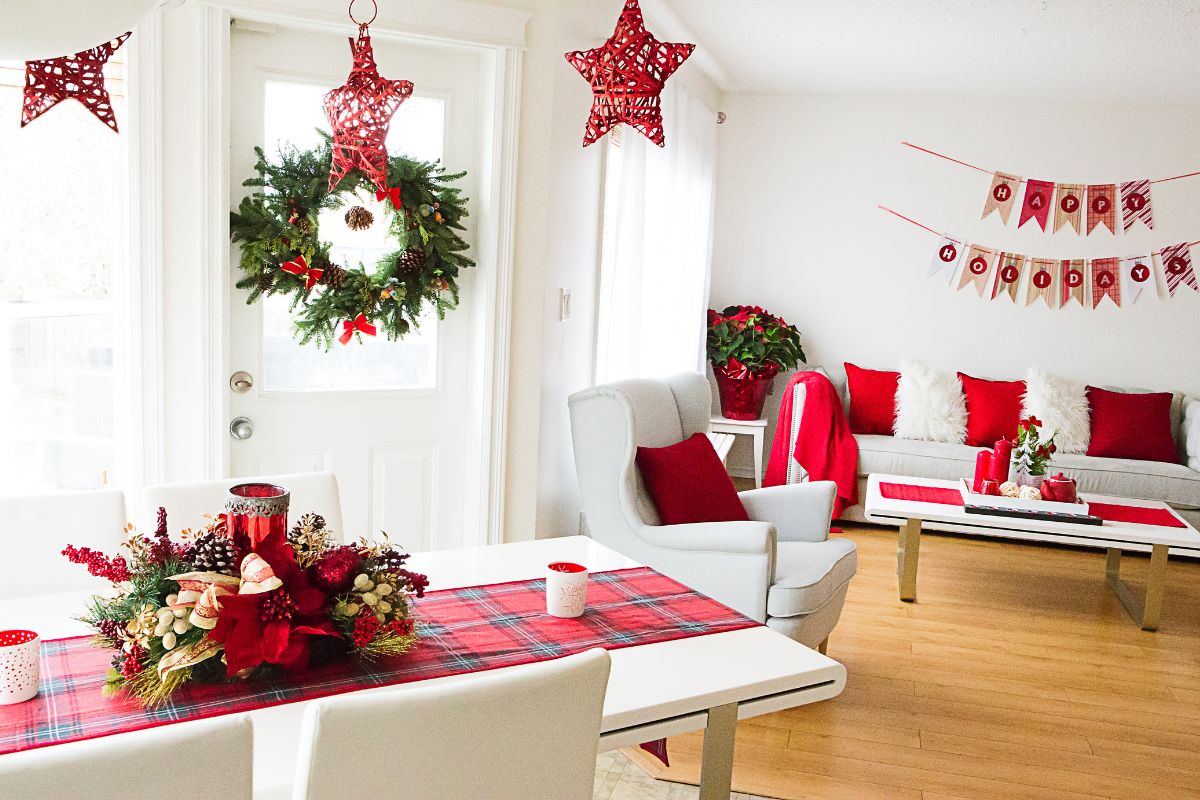 Blue & Gray
Blue and gray are another color pair that's easy to pull off. They're both calming and soothing, so they'll be a good match for any type of décor. Try pairing them with soft pastels or neutrals like ivory, sage, and taupe.
White & Gold
Gold is a popular choice for the holidays, but it doesn't always need to be used in large doses. Instead, opt for subtle gold accents throughout your home. You can use gold paint, gold wallpaper, gold accent lighting etc.
Vintage Bargains
Next, you can go vintage shopping. Look for furniture, lamps, rugs, and accessories that look period appropriate. Don't worry too much about matching; just pick items that you love.
For the holidays, use real candles rather than electric ones. They're better for the environment and add warmth to your space. Plus, they smell wonderful!
If you don't want to buy actual candles, try making your own scented soy wax candle molds. Just fill the mold halfway full with melted wax, place a tea light inside, cover the tea light with wax, and let cool.
Once solidified, pop the tea lights out of the molds and enjoy! This is a great little christmas pork=ject and you can get the kids involved too.
DIY Decorations
If you want to keep costs down, DIY your decorations. Instead of buying pre-made garland and bows, make your own. Start by stringing twine around a doorframe or window frame.
Then, tie ribbon onto the twine, securing it with a bow. Repeat this process for every window or doorway in your house.
Tinsel Trees
Tinsel trees are iconic symbols of the holidays. They've been around since ancient Rome and even today many homes across America feature them during the winter months.
While most modern homes tend to stick with traditional white or silver tinsel, you can take the idea a step further by adding a splash of color with colored tinsel.
Try mixing colors such as red and green together or opt for a rainbow effect by combining different shades of blue, yellow, orange, and purple together.
Wreath Hangers
Wreaths aren't just for Christmas anymore. In fact, they're great additions to your home throughout the entire year. A wreath hanger makes a stylish statement wherever you place it.
Hang one above a mantle, door frame, or window sill. Or set up several along a hallway or staircase.
Candelabra
As already mentioned, candles are another classic holiday decoration. But instead of hanging them from a chandelier, consider placing them on candelabras.
These tall, ornamental candlesticks come in a variety of shapes and sizes. Some are made entirely of gold, others are covered in crystal, and yet others are crafted from wood or marble.
Whatever type you choose, they'll add a beautiful glow to any room.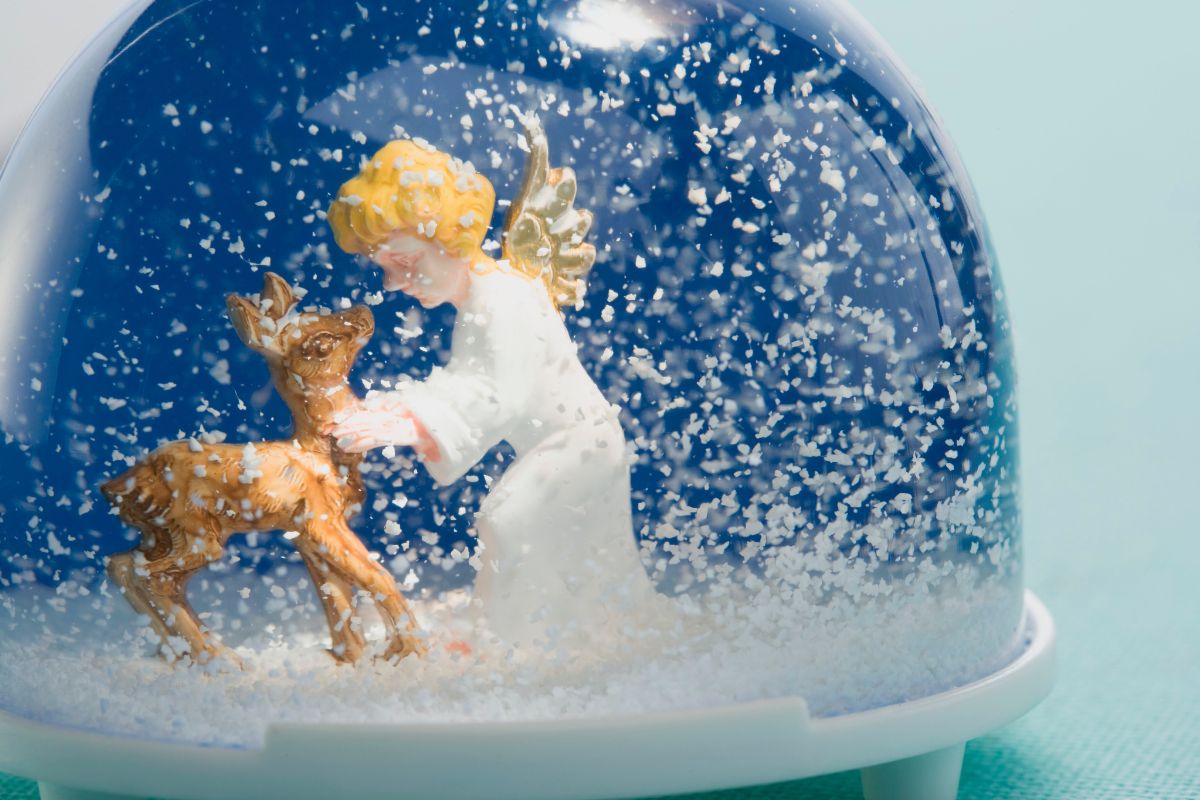 Snow Globes
Snow globes are perfect for bringing the magic of the season indoors. They are super easy to make just check out some YouTube tutorials. Snow globes will sparkle beautifully when viewed through the clear glass.
Vintage Lamp Shades
Vintage lamps are a wonderful way to bring a little bit of old-fashioned charm to your living spaces. Not only do they provide plenty of ambient lighting, but their shape also adds a certain amount of visual interest to a room.
Plus, they're easy enough to find at thrift stores or antique shops. Just remember to keep them clean so they stay bright and shiny.
Stockings
Vintage stockings. They are fun and festive, and they make great gifts. But finding old-fashioned stockings is hard. Most stores don't carry them anymore, and most craft stores sell modern ones.
The solution? Make your own! You can find simple DIY projects to enjoy the nostalgic feeling of vintage stockings without having to spend money on expensive store-bought stockings.
Wreaths
In the late '50s and early '60s, it was very popular to buy a wreath and hang it over the front door.
This was especially true during the holidays, since you could find everything from simple greenery to elaborate holiday decorations hanging on doors throughout America.
One of the most popular types of wreaths was the holly berry wreath. These were typically made out of evergreen branches wrapped around a circular base.
However, there are some variations on how this type of wreath was constructed. One variation included punching holes into the wreath and stringing tinsel through those holes.
Another version used strips of paper that were punched out and glued together.
Another type of wreath that was very popular in the 1960s was called "rag tie." Rag ties were usually made out of strips of fabric tied onto a wreath form. Sometimes, these rags were dyed red or green to match the season.
Computer Punch Card Wreaths
Like the other wreaths discussed above, computer punch card wreaths were also quite popular in the 1960s. In fact, one of the earliest examples of this kind of wreath was actually found in a Smithsonian collection.
According to the museum, this particular example was made in 1966. The wreath itself was made out of cardboard and covered in adhesive tape (Also check out this Flex Tape Review).
A hole was cut out of the center of the wreath and filled with glue. Then, the user placed a piece of plastic in the hole, pressed down, and removed the plastic once the glue dried.
This process was repeated multiple times, resulting in hundreds of tiny pieces of plastic stuck to the wreath. Finally, the wreath was hung on a hook.
Conclusion
There are many more ways to add a little bit of nostalgia to your home. These are just a few ideas for decorating your home for the holidays.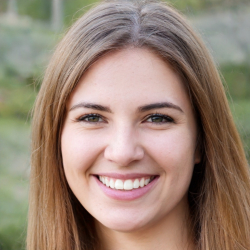 Latest posts by Maisie Park
(see all)