We all know how difficult it can be to find a noodle board that suits your needs. Also, there are plenty you can buy off the rack that is very formal and, dare we say it, almost boring.
So, what is the best method of making a stove cover or noodle board that really works with your kitchen?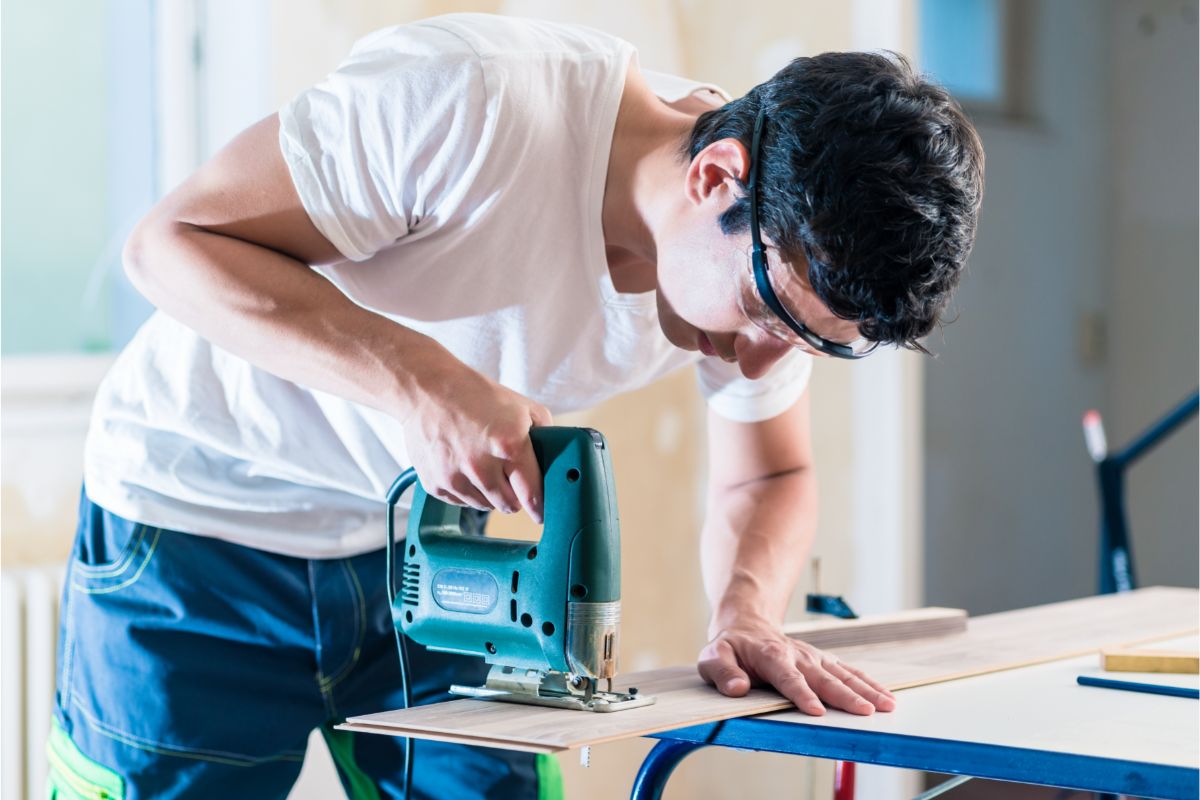 Well, there are some great ideas out there when it comes to stove covers and noodle boards.
All you need are a few basic materials, some tools and a lot of gusto and patience. This job is much easier than you think!
So what ways can you DIY a stove cover? How varied can you be when it comes to getting the right design? What are the ideal tools that you can use?
Well, if you want the answer to these questions and a lot more, then you should definitely read our guide to making your own DIY stove cover.
First Things First: What Will You Need?
Getting the right materials and tools will be super important for getting the right length on your stove cover.
The materials that you need will simply be some 1x4s from your local hardware store. Where it gets more complicated will be the fact that you'll actually need a lot of tools to accomplish this task.
Here is the equipment that you'll need for this task:
Air Compressor
Air Hose
Miter Saw
Random Orbital Sander
Sanding Discs
Pneumatic Finish Nailer
Classic Black Wood Stain
Spring Loaded Center Punch
Aged Bronze Handles
Foam Brushes
90-Degree V-Carving CNC Bit
Felt Pads
Cordless Drill
Wood Glue
Now that you've gathered these things together, we can begin the task of slowly building your stove cover for your needs.
One thing that you'll need to remember is the length of your noodle board will need to fit the length of your stove itself.
First Step: Cutting Your Boards To The Right Length
First off, you'll need to take your miter saw and slice the wooden boards into the lengths that you'll need to cover the entirety of your stove.
You can get the right measurements either by using a tape measure and then marking the point where you need to cut the wood with a pen. Or you can measure this up with the edge of your stove and mark it that way.
The miter saw will be the most accurate method of cutting a straight line.
Even if your measurements are slightly off, then it can result in a stove cover that simply won't fit into your stove properly. This might also result in a wobbly surface for you to cut on.
Second Step: Gluing Your Wood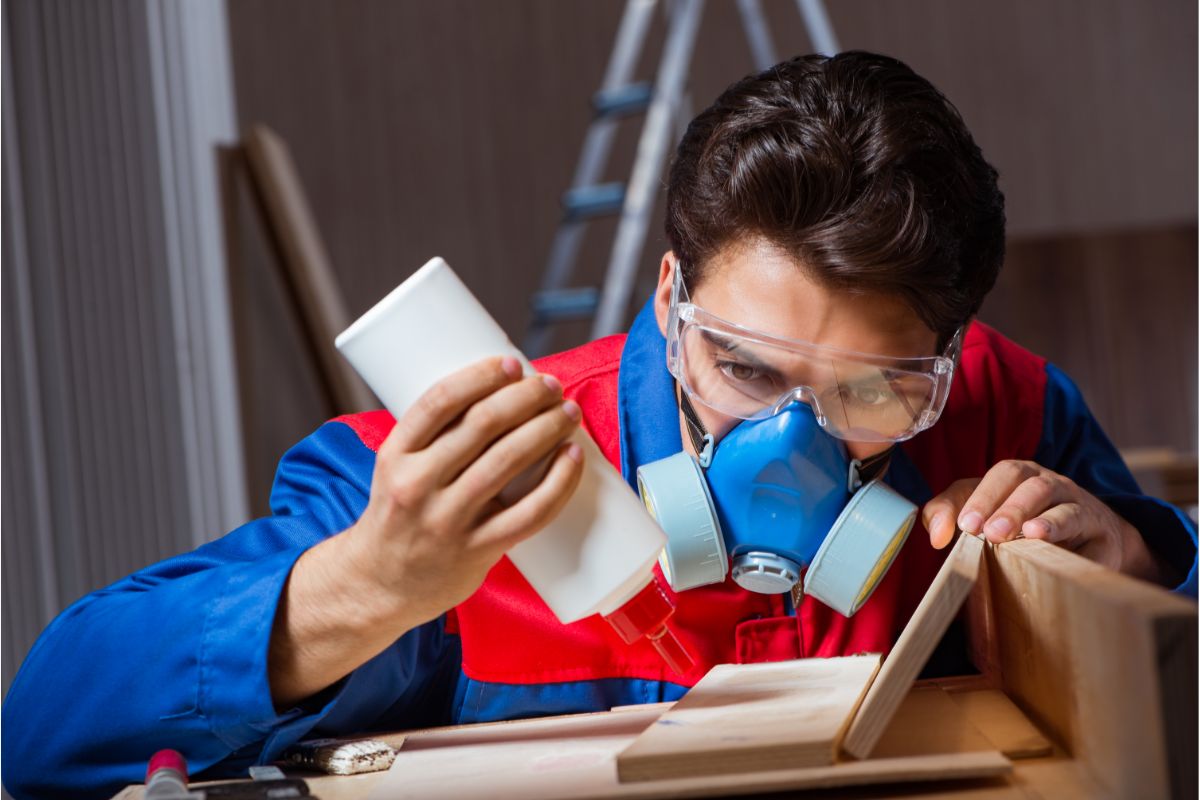 Once you have cut up your wood into lengths, you'll need to glue them. Glue the 1x4s to the underneath of some 1x6s. Again, you'll need to make sure that these match exactly.
Once you have glued them, then you will need to leave them dry for a few hours, although we would recommend leaving it overnight.
One tip for making sure that your boards will glue tightly and be completely aligned is to place them in a brace. This way you can be sure that there will be no gaps or air bubbles in between your pieces of wood.
Third Step: Nailing Your Wood Together
Once you have glued your wood in place, you'll need to make sure it is reinforced with some nails. Ideally, you'll need to drill long nails into the four corners of each peice of 1×4.
We would recommend that you use 1.25-inch nails to make sure that it goes right the way through both pieces of wood.
If you don't want to see any nail holes in the top of your board, then you can shoot them directly through the wood itself.
You'll need to make sure that your nails are fully embedded in the wood, otherwise, any protruding pieces of metal will actually scratch the surface of your stovetop.
Fourth Step: Sanding Your Wood
Once all the wood has completely dried up, then you can take your random orbital sander and begin sanding down the wood. Clean up all the excess glue that has oozed out of the sides of your wood first.
When we sanded our wood, we started getting the edges down with 120 grit before eventually moving up to 220 grit for something more heavy-duty.
Fifth Step: Staining Your Wood
Now you can stain your wood. If you want to retain that authentic wooden exterior, then you don't have to paint this in any particular color.
You can choose any color that you like for this job, as long as the paint you use is waterproof and heatproof.
This is because you'll need to make sure you'll be using this to cover your stove, which will often be subject to very intense heat.
You can also paint this whatever color you like. You can even draw patterns on it. This might look great if you have a very colorful kitchen and you'll need a stovetop that matches the whole decor of your home.
Another thing you can do is leave your wood to stain overnight and then use a CNC router to carve your own design into it.
This will be a great way of personalizing your stove cover and making sure that it is a unique item – surely that's the whole point of making it in the first place, right?
Sixth Step: Fitting The Handles
When you have done this, then you can start by marking out the handles. You can do this by drilling a hole exactly in the center of your board.
Make sure you measure this accurately so that you get the center exactly right on either side.
You'll need to measure your handles and see where they'll be placed on your board. Make sure that the distance of the handle covers the hole that you've just drilled.
You'll need to make sure that you subtract 1.5 inches to make sure that your handle lands exactly at the halfway point of your board.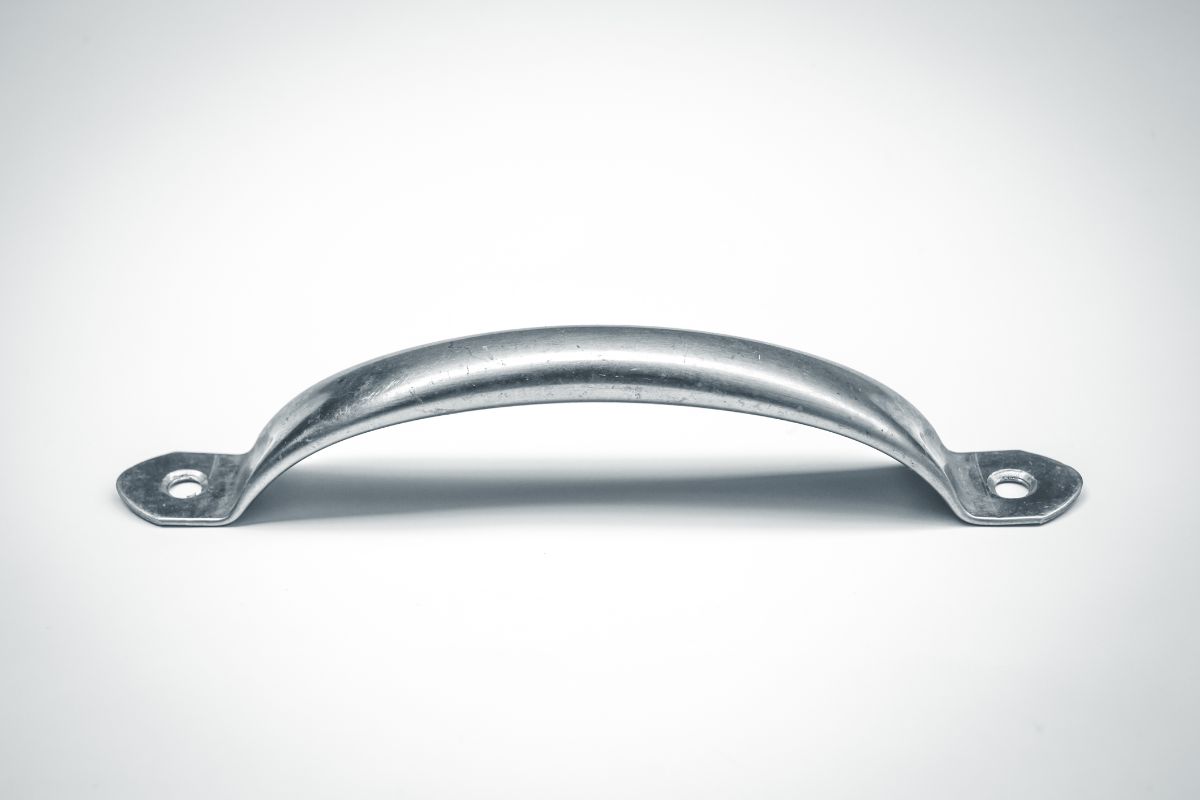 Once you have drilled all the necessary holes, you'll need to make sure that you have sturdy bolts that you'll be able to use to attach the handles securely.
The longer the bolts that you use, the more securely your handles will be attached to the final board.
One last thing that you don't have to do but we would certainly recommend is attaching felt to the underside where your board will come into contact with the stovetop itself.
This will prevent the wood from scratching the metal of your stove and vice versa.
And there you have it!
By following this step-by-step guide, you too will have your very own stove cover that you can use for protecting your stove as well as chopping and dicing any vegetables or meat before you start cooking.
What A Good Stove Cover Should Have?
There are a few features that you'll need to have from a decent stove cover. It needs to be durable and you need to make it so that it doesn't fall apart easily.
Here are a few things you should think about before knocking up a stove cover:
How Durable Is It?
This will all come down to how sturdy you make it and what materials you use to lash it together. You'll need to make sure that if you are using wood you'll need extremely strong wood glue.
If you go with cheaper materials, then you can expect your stove cover to start to fall apart and fray at the edges after a few months of use.
Remember, this is something that is used frequently, so you'll need to make sure that it will not fray or become damaged by damp over time.
How Big Is It?
The measurements will determine how clumsy it is to use. If you do not measure it properly, you can be sure that it will sit awkwardly on your stovetop, which will completely defeat the point of the stove cover.
You'll need to make sure that the length is just right and the whole unit itself isn't too thick. If it is too thick, then it will be hard to lift.
The aim of your stove cover will be to protect your stove and create storage space when your stove is not in use.
Is It Waterproof?
While it is not essential that you have a stove cover that is waterproof, you should probably get it treated, as it will certainly come into contact with water, being is such close proximity to stews, soups and other foods boiling in liquids.
You should also be sure that you clean your stove cover regularly, as this could be a breeding ground for bacteria, as food matter will get stuck to the underside and eventually build up and spread harmful bacteria.
Frequently Asked Questions
What Does A Stove Cover/Noodle Board Do?
This is a great way for protecting your stove from dust and grime that can often land there when your stove is not in use.
You can also create a lot more storage space, which is great if you are working in a smaller kitchen. You can use this space to store your pots and pans or even some plates if you are struggling for room in your cupboards.
What Is The Best Material For A DIY Stove Cover?
If you are looking to make your own stove cover, then we would recommend that you use wood. This is because this material is very pliable and you can craft your own stove cover to any length that you like.
If you are particularly adept at crafts, then you can include steel elements in your stove cover for extra durability.
However, you should be aware that extra steel elements will make the whole thing a lot heavier and harder to lift.
Conclusion
We hope that our guide to making your own noodle board has helped you to make one of your very own, painting in your own design and making it completely unique to you.
Remember not to make it too heavy and to measure it accurately before cutting.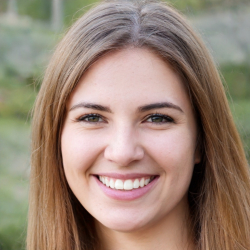 Latest posts by Maisie Park
(see all)