If you want a feature in your room that will catch every guest's attention, then you can't go wrong with a beautiful chandelier. They are the perfect centerpiece for a room that immediately draws the eye.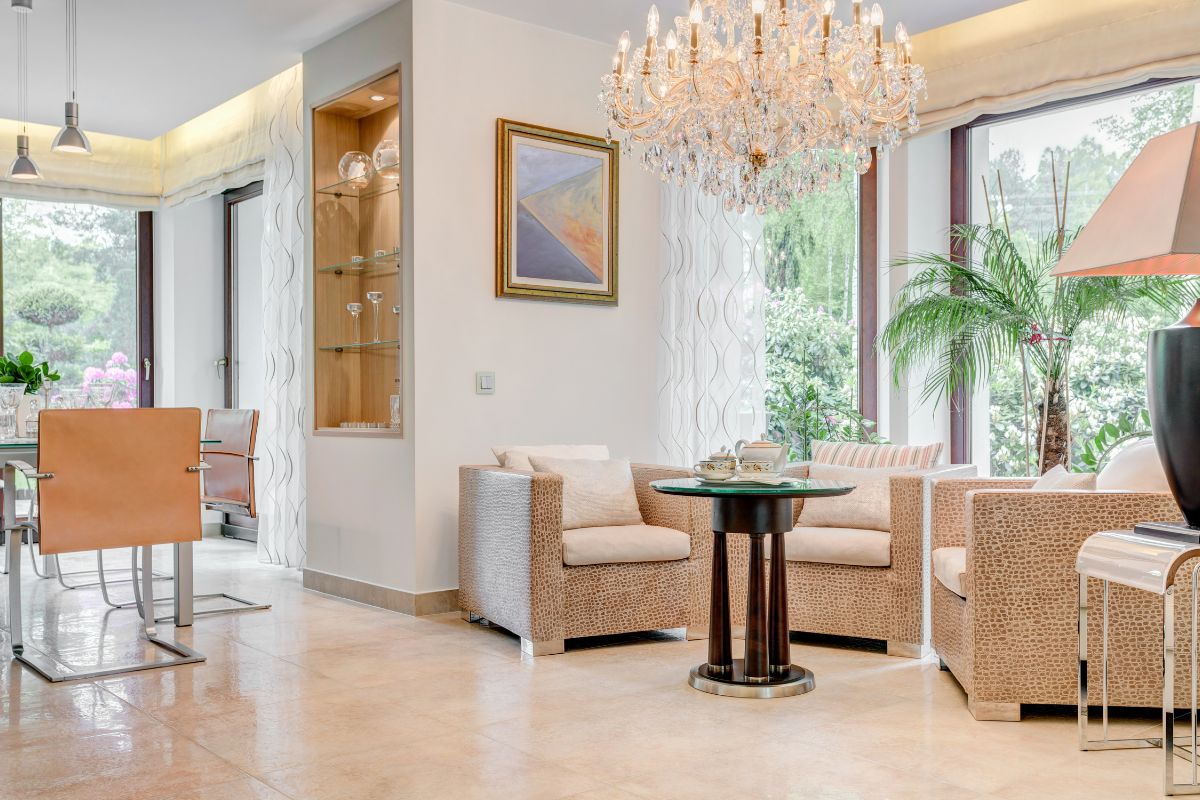 You may be wondering if a chandelier would look out of place in your home. Often when you think of a chandelier you think of those gigantic crystal pieces that hand from great and grand rooms.
And while that is your more traditional expectation, you can now get many modern and contemporary chandeliers that can fit into any home. 
The truth of the matter is that these light fixtures now come in hundreds of different sizes, shapes, materials, and colors. So, regardless of what you're home looks like, from small apartments to large mansions, you can find the chandelier that suits you.
So let's take a look at some of the best options for chandeliers in your home – hopefully, we can find you the perfect living room lighting inspiration.
15 Best Chandelier Ideas
What I mean by this, is that there is no point in having a huge chandelier on a fairly low ceiling. Similarly, you wouldn't want a pretty small chandelier in a really large open space.
Do you see how the room in this picture has a very large curved bag window? This is mirrored in the short but curvaceous chandelier. 
The chandelier compliments the architecture of the room which is why it looks as good as it does. 
Chandeliers don't just have to be clear crystal. And if you have a room with a more dark and moody theme, then the best option is to stay within that style and choose a darker deeper colored chandelier.
It blends in well with the bold block color of this room. The chandelier still creates drama and gives the room a more dramatic feel without completely stealing the show from that gorgeous color on the walls.
If you have a pretty informal room, you're not going to want a grand and ornate chandelier hanging from the ceiling because it's just going to look massively out of place. It will create an unbalanced and non-cohesive look.
Instead, opt for something a little smaller and in theme with the room. Do you notice how this living room is filled with warm tones? This can be seen in the chandelier too. It ties into the room's look really well. It's still a focal point that you notice, but just with a little less drama.
I absolutely love this idea. If you like our rooms to be a little unconventional, unique, and quirky then this is an option I'm confident that you will adore too. In this instance, we're grabbing that rule book and we're throwing it right into the trashcan. We make our own rules here.
Don't place your chandelier in the middle of the living room but instead place it in the corner of a room for a cute reading nook with a comfy chair and a little table to keep refreshments and snacks close by.
Colored glass chandeliers are absolutely stunning. They are perfect for those that find bright overhead lighting a little too much too. They offer a more diffused and subtle lighting choice while also being drop-dead gorgeous.
They are also the perfect option for those with eclectic rooms. If you love a mish-mash of different styles, textures, and colors a pretty colored glass chandelier can be the last missing piece of such a room.
For our drama-queens who love their personality to be reflected in their home, you should definitely opt for the biggest and boldest chandelier you can. There are so many stunning designs that really will take your breath away.
The leafy chandelier that is used in this room is certainly a bold choice, but look at how magnificent it looks in this room. It's the very first place that you look and considering the room is filled with bright and bold colors, that says a lot.
Go as brave as you dare when shopping for your chandelier – have a little fun with it.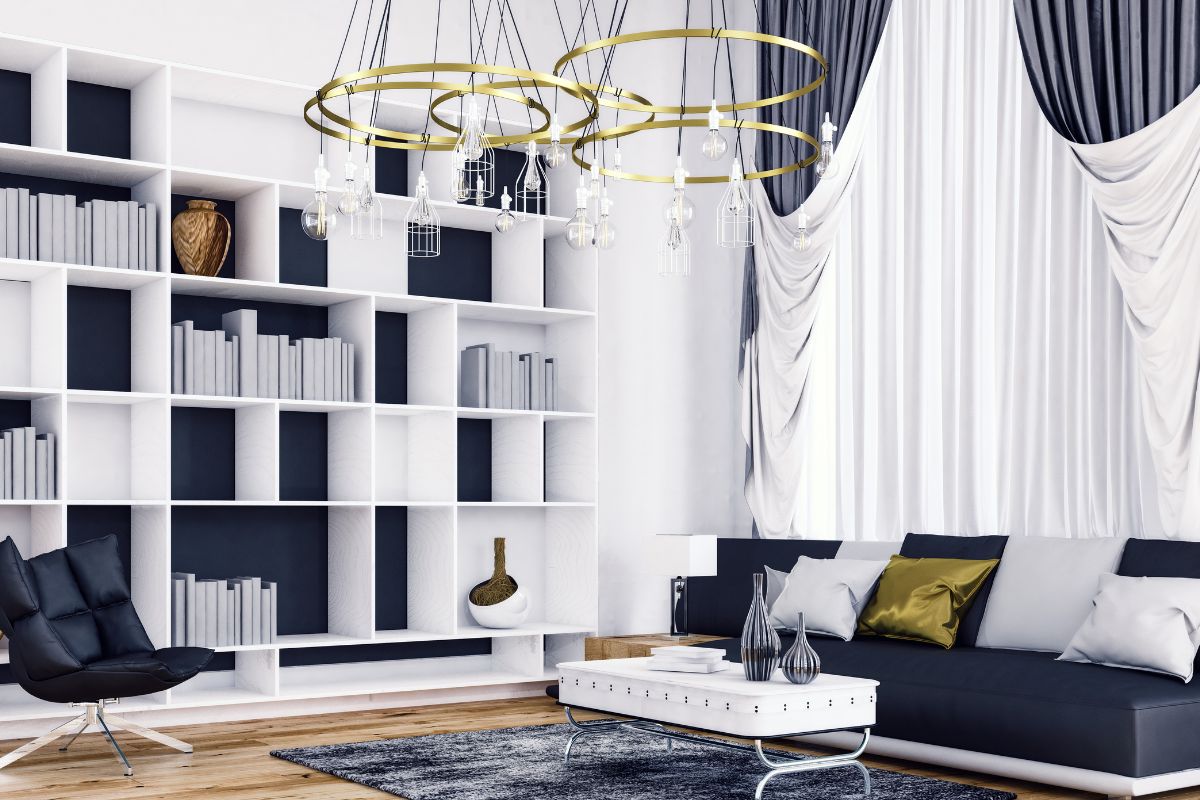 Staying within the proportions of your room can be a really wise decision. Sometimes, you can start looking at all the chandeliers on offer and be really drawn to the excessive and extravagant options.
But you want to choose one that is going to look good in your specific room. You can still opt for a chandelier with all the opulence of those larger choices just in a slightly smaller size.
And you'll notice that this elevates your room much better because it is within the proportions of your room. 
Most things fall victim to the cruel mistress that is fashion. Things are in for a short while and before you blink they're out and something new and exciting takes its place. And this isn't great if you've spent a whole lot of money on something that a month later is no longer the in thing.
So instead why not choose one of the classics that are eternally in? One example of this is the classic silhouette of a candle chandelier. It's super elegant and almost regal in a way.
And it will forever be seen as the height of elegance so you won't be searching for the ladders to pull down your out-of-fashion chandelier in a month or twos time. 
Keeping on the theme of timelessness, could we forget the classic crystal chandelier? I think not. Crystal chandeliers are ever popular because crystal has a beautiful way of always ensuring that light bounces around the room.
Not only that, but it also just looks so amazing. I think it's the delicacy and intricacy of the crystal that makes it such a glamorous addition to any room.
Now, let's do a complete 180 from those classic and traditional options and look at some really modern chandelier interpretations. I absolutely adore this Sputnik chandelier.
Whether it reminds you more of space or of bubbles, or maybe you have a completely different interpretation, one thing we can all agree on is that it adds a little fun to the room. 
It's a quirky and cool chandelier option that will work perfectly in more modern homes. And it is sure to pique the interest of any guests.
Crystal is so loved for its ability to refract light around a living room and in this devastatingly beautiful chandelier, reflective surfaces are used to mimic the crystal's gorgeous glow.
I really can't get over how stunning this chandelier is. I'm seriously thinking about installing one in my home. 
It's a modern and contemporary take on the chandelier for sure, but rather than being playful and fun like the option above, it is striking, breathtaking, and looks more like a piece of artwork than a lighting fixture.
The option above really inspired me to look into using a chandelier as a piece of artwork rather than lighting. And I'm so glad that I did the research because wow. I was honestly blown away by some of the options.
The lights here seem more like a sculpture than they do a light and they just have this beautiful effect on the room. I think this is the perfect way to make a real statement in your home.
The lighting you have in your room can make as big of an impact as the paint you put on the walls and the furniture you use to fill the space. And sometimes you need soft lighting to really cohesively bring a room together.
Globe chandeliers do this perfectly. They also look great. It's an eye-drawing piece without being overpowering and it has a really modern and sleek look to it.
Most crystal chandeliers tend to be quite traditional and classic, but you can get chandeliers with that perfect material with a more modern twist. This is perfect for those who enjoy all that crystal has to offer but want a more contemporary design.
For example, the flushmount-style chandelier that is pictured here is much smaller, and simpler, and yet it still adds that luxurious and glamorous feel to the room.
If you love a good beach house type of style, then you definitely need to check out this stunning shell chandelier. It gives a breezy and chilled-out vibe to the room.
And for an additional surprise, once the light is turned on, these chandeliers give a real shimmering sensation to the room that is unlike anything else I've ever seen. 
Final Thoughts
Chandeliers definitely make an impact on any room. But the type of chandelier you pick will decide what kind of impact that is. Which option caught your eye?
Was it the traditional and classic looks? Or the more modern and contemporary takes?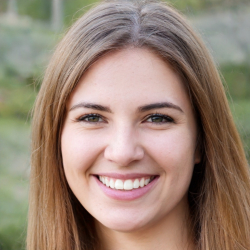 Latest posts by Maisie Park
(see all)