Bohemian style has been reinvented countless times since its origin in the 60s and 70s. Who doesn't love a pot plant and a wall hanging? When it comes to creating the perfect boho bedroom there are many elements to consider, so it's time to get planning.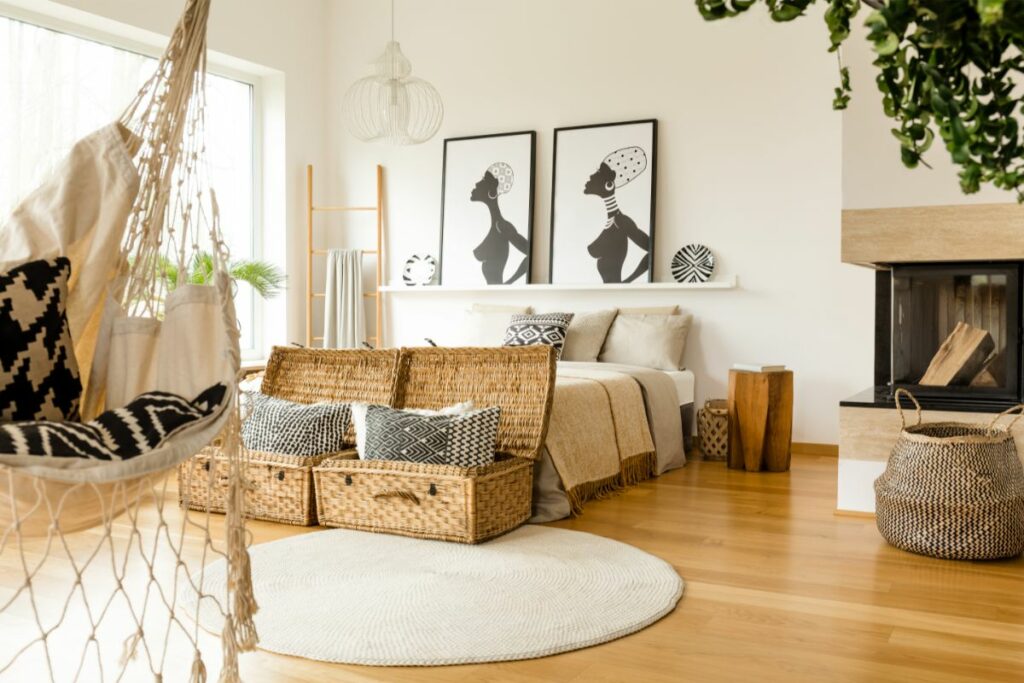 Here we have found 15 boho ideas to make the most calming and relaxing bedroom you could ever imagine.
1. Hanging Plants Are Your Friends
Macrame hanging plant holders are a popular addition to any bedroom, but they particularly fit in with the boho style. These woven plant pot holders feature different patterns and styles and can be easily self-taught too!
Other styles of plant holders are also available, these can come with pots and all different shapes to help draw the eye around the space.
2. Layer Texture Where Possible
As boho rooms tend to be quite a blank base, it's important to dress the room correctly. The great thing about the boho style is that you can layer all your cozy blankets on beds and chairs to give you the ultimate feeling of comfort.
When it comes to boho, the more blankets the better especially if they have tassels on the end.
Texture doesn't have to just be for the bed. Wall hangings and headboards can also add texture to the room. Macrame can also be used to make wall hangings as well as plant hangers.
Oversized baskets are another way to add texture to a room as well as double up as handy storage.
3. Green Is The Queen
Whether it's dozens of plants or green walls, it is the perfect color to create a boho bedroom. Those that prefer to have neutral or white walls can include pops of color from textiles, plants, or accessories.
Adding plants of different shapes, heights, and colors can create layers and depth to the room.
A great bonus of having plants in your room is that they clean your air and help you sleep better! Make sure to check out which specific plants work best in a bedroom setting. We also love repurposing household objects into plant holders, have you tried using an old mason jar?
4. Frame Your Favorite Prints
Framing your favorite prints with natural wooden frames which come in a variety of shades, and textures, with some, even being handpainted.
Mix and match frames and display them in clusters on a sideboard to get the full effect. Frames are a simple yet effective way to add boho decor to your bedroom.
5. Choose A Statement Piece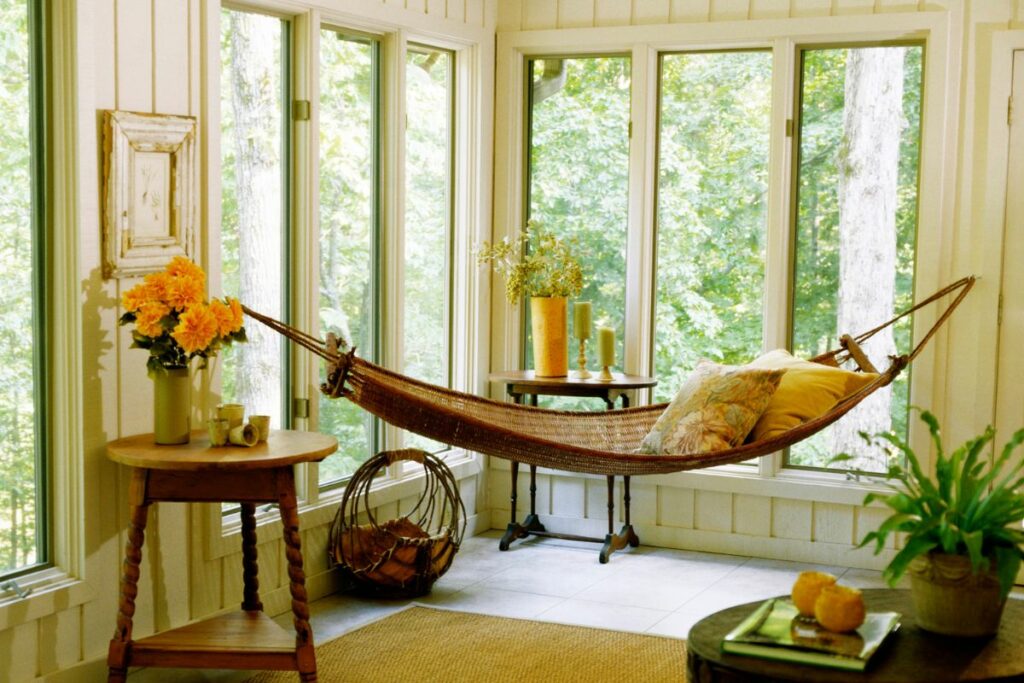 A statement piece that nails the boho style such as a bamboo bed or wicker hanging chair can set the tone of the room enabling you to style everything around it.
Hanging egg-shaped chairs covered in beautiful earthy-toned cushions can be the perfect way to make a statement in a large space or one with high ceilings.
6. Create A Feature Wall
Feature walls can be as elaborate or as minimalist as you like. For a feature wall that centers the bed in the middle of the wall, you can paint a block of color using painter's tape with neutral earthy colors. Our favorite colors to use are deep browns, greens, and oranges.
Tapestries are another way to decorate a feature wall and there are a ton available online that fit in with the boho style. They don't have to cover the whole wall, just make sure they are large enough to make a visual impact when you walk into the room.
7. Make The Most Of Patterns
Contrasting patterns work well in a boho bedroom, which is what we're normally told to avoid with interior design! Try pairing an area rug with textured bedding for a chic and simple boho look.
For a more adventurous look, clash patterns such as stripes and floral patterns for a boho farmhouse feel. Experiment with style until you find something you love.
8. Embrace The Wood
Natural-colored woods are a staple in boho decorating. There are so many ways to incorporate this into your bedroom, but using furniture is a simple and effective way to establish the style. A piece such as this wardrobe contributes a natural elegance, distinctive to the boho vibe.
Upcycling your existing furniture is a great way to save money, you can do this by creating a distressed wood looking wardrobe or painting furniture with neutral colors. Check second-hand furniture stores for your next upcycling project.
9. String Lights Are Key
Who doesn't love string lights?! Turning on your subtle low-level lighting and maybe a few scented candles can create a sense of instant relaxation.
If you're struggling to find some natural wooden elements to introduce into your bedroom design, string lights with rattan shades are a great addition.
String lights can be draped over or used to frame any feature of the room for a calming impact. Inexpensive feature walls can be made using string lights and artificial ivy plants for a warm and inviting feel.
10. Think About Your Materials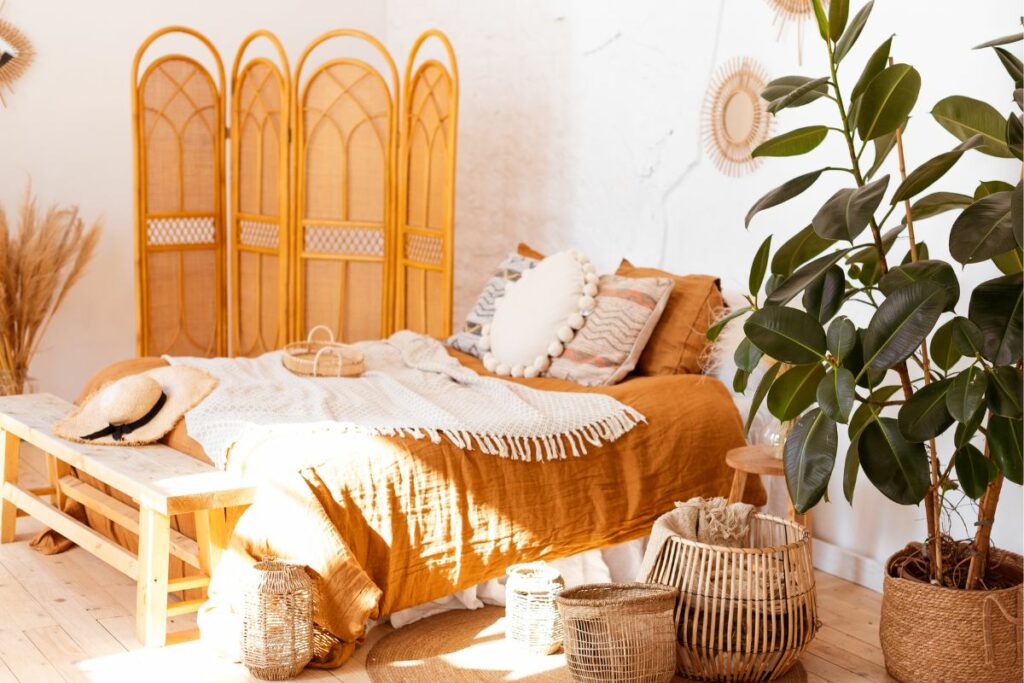 The materials you use in your boho bedroom can determine whether or not it actually fits in with the style.
For example, silky or satin-style materials don't really blend well with the style compared to natural linens and cotton blends. Wool is also a great option as it makes for a wonderful cozy blanket.
With a boho design, you can layer any of these textures together and they will look great. Always try to go for a material that has a slightly worn look to it (without feeling like it of course) to accentuate the theme. We love these olive green linen sheets.
11. Stick To Earthy Tones
When it comes to color, a boho bedroom should stick to neutral and earthy tones for a warming, calming atmosphere.
Essentially, earthy tones are colors that contain some level of brown in them. The most popular colors include yellows, browns, whites, greens, blues, and reds.
These can be incorporated into your bedroom design any way you wish, depending on the colors you like best. Here is a handy guide on the best way to decorate a bedroom with a boho color scheme.
12. Create A Gallery Wall
Using framed photos or posters you can make an interesting feature wall that incorporates pictures of your loved ones as well as boho prints and designs.
We love using a mix of photos and other design elements. These don't have to be in frames, but using cohesive natural wood-style frames is a visually appealing way of displaying your pieces.
13. Dress The Windows
Don't forget to dress the windows of a bedroom to tie everything together. This can be a great opportunity to add some natural linens or patterned drapes to create softer tones.
If they have added tassels or pom poms, you've nailed the boho theme. These types of drapes do let a lot of light in so you'll need a blind if you aren't an early riser.
14. Get Creative
Introducing elements that reflect your personality is key with any bedroom design, as you want things around you that make you happy.
The boho style is all about a natural and interesting style that reflects culture, adding personal decor or things you've hand-made is the best way to reflect this in your bedroom.
If you aren't very artistic, you may know someone who is! See if a friend or family member will paint or make you something to display in your room.
For those that consider themselves to be true free spirits, have a go at making something and display it regardless of whether you think it's 'good' or not, it's all about experimentation.
Pom poms are a good place to start.
15. Let The Light In
Natural light is always a great way to brighten your home, no matter the room. If your room doesn't get a lot of natural light then painting it a bright white color can help the light reflect off the walls, brightening up the room.
Boho rooms are characterized by their light and airy feel, we often think of white linens and big pot plants so getting this part right is key.
Other than painting your bedroom white, there are other ways to help maximize the amount of light in the room. For example, placing mirrors near light sources can help to bounce more light around the room. Large and bright area rugs are a great way to expand the visual space.
Final Thoughts
Designing a boho bedroom is so much fun and can really help you let out your creative side. Although some elements may seem expensive, the whole point is to make a unique and free-spirited room perfect for you.
Check out flea markets and second-hand stores for restoration projects and other decors that will be perfect for your renovation.
We hope you found this article interesting and that it gave you some fresh inspiration on how to style your boho bedroom.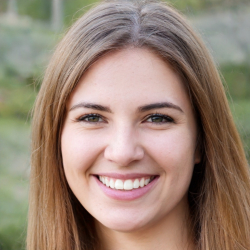 Latest posts by Maisie Park
(see all)