I don't know about you, but it seems like nowadays when you search for a bit of living room decor you tend to find the same old tired, and overdone options.
And I'm just not about it. I want something unique, something different. I don't want people coming into my home and settling in thinking yep, it looks like every other living room I've been in.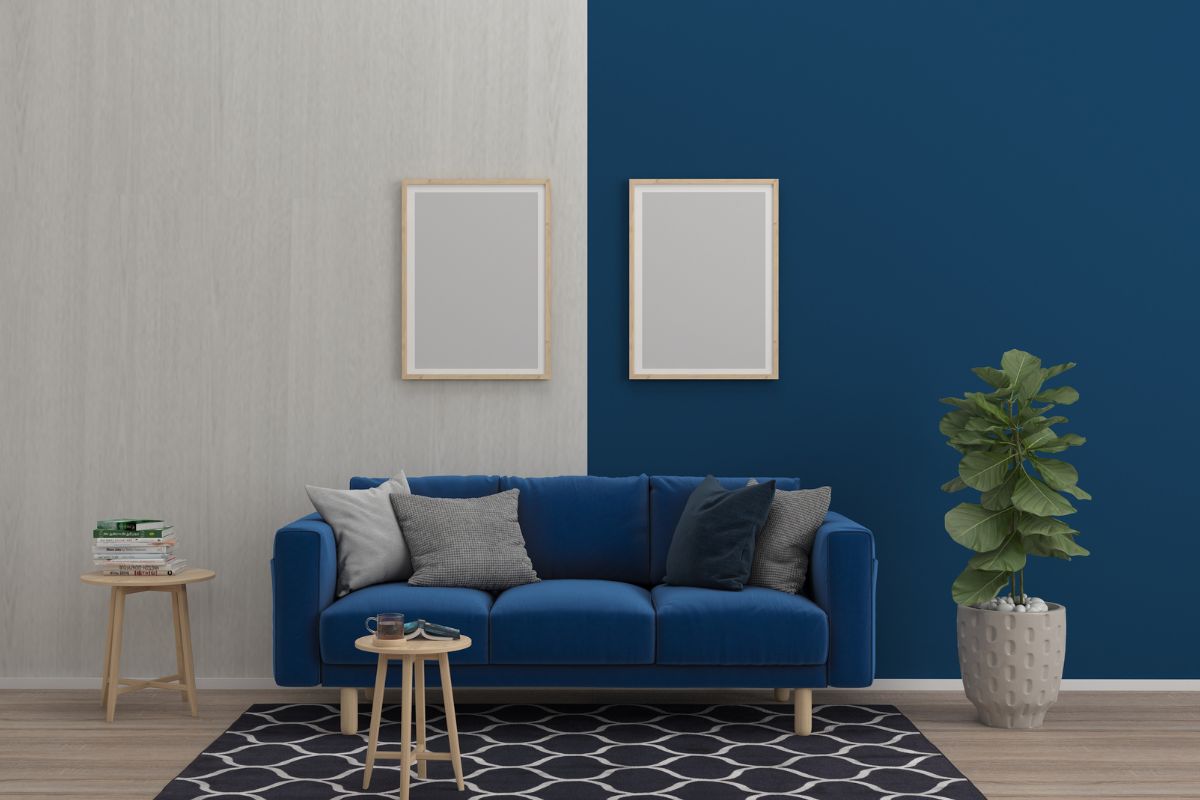 Oh, no. I'm far too dramatic for that. And what creates more drama than using a bold color that no one is expecting? And the perfect way to add a bit of color to your living room is to opt for a colorful couch. And when it comes to color, blue is one of my absolute favorites.
But styling the rest of your living room to be cohesive can be a bit of a challenge. After all, blue isn't exactly a neutral color that any other color will go with.
But don't be disheartened, I wouldn't give up on your blue couch dreams that easily. In this article, you'll find 15 wonderful ways to style your living room with a blue couch. 
15 Blue Couch Living Room Ideas
I know, I know, I've talked about how boring neutral colors can be and then have chosen a neutral option for my first example. But before you send me to the gallows, let me tell you why.
Neutrals on their own are a little overdone and I do grow tired of it. However, add a burst of color to those neutral shades and the whole room completely transforms.
Sticking with a gray and white color scheme always works well. But that pop of blue is so eye-catching and is only emphasized by the use of neutral colors in the room. 
Adding blue to the mix can definitely dial up the dramatics, but if you want a more understated look that adds color but still looks really homey then this is the option for you. The light gray and wooden tones in this room keep it light, open, and airy.
The shade of blue used for the couch adds that pop of color in a more subtle way and is so inviting. Especially when it's paired with a softer blue rug and a whole lot of candles. 
This room makes me want to pour myself a large red wine and curl up with a good book.
If you don't like a busy living room, and prefer something less cluttered, cleaner, and crisper, then why not go for a minimalist approach? I love this living room, the large empty white spaces make the room seem huge.
And how much does that gorgeously deep blue pull your eyes in? It is a stand-alone feature that does all the talking. This coupled with a bold-printed blue rug gives that splash of color without adding much to the room itself.
The beach is a happy place for so many of us. So I love the idea of taking what makes you happy and theming your main living area around it. And I must say, everything about this room I love.
The flooring really reminds me of a beach hut while the tan walls are a nice subtle nod to the color of sand. And then, of course, what is a beach theme without a reminder of the ocean? This couch is a stunning color and it also looks incredibly comfy!
I love how this is so obviously beach themed without being overdone or tacky. There's such perfect balance.
No matter how you design your room, if you pick a blue couch, it's going to be the focal point of the room. There's no escaping it. Embrace this fact as you make the decision to opt for a colorful couch and really put a spotlight on it.
Not literally. But by styling the rest of the room, you can really make that blue couch the star of the show. Notice how this room uses dark flooring and walls to truly embrace the brightness and boldness of that couch?
Then you'll need to add one or two white accents just to ensure that the room isn't too dark.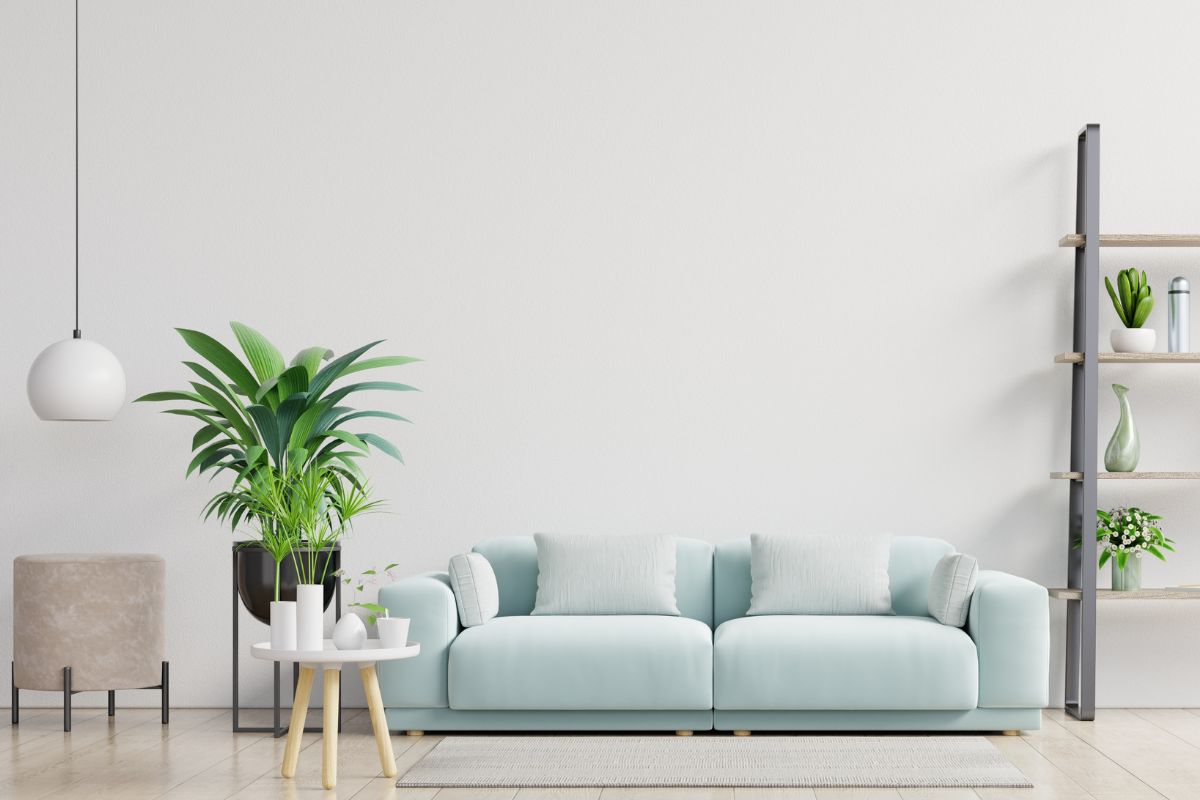 If you're leaning towards a lighter more pastel blue for the color of your couch then you'll want to style the rest of your living room in a similar way. Opt for a white wall or an incredibly light pastel blue wall and then accent the room with gold to give a real beautiful look to the room.
Every little girl loves the color pink, right? I mean it's pushed upon us from the very day we're born, so it makes sense that some of us just can't let it go as we grow older. And that's okay. You're well within your right to love whichever color you please.
But mixing that childhood color with a darker blue can really give the room a sophisticated yet feminine feel. Opt for an almost navy blue for your furniture and then add a pretty pastel pink to the decorative elements of your home.
With so many gorgeous colors to choose from, it seems almost unfair to just have to pick one. Enter color blocking. See how the green and blue contrast here beautifully to create a really fun and colourful space?
The boho style is so in right now, and looking at this stunning room it's not hard to see why. It just looks so cosy and welcoming. Not to forget stylish! And it's super easy to recreate. Just pop a lovely light sky blue on the walls and add some white to the trim and door.
And then it's the tan and whicker colors that really bring it together as a cohesive piece. 
Sorry purple, a new color has come to take your regal throne – and that is blue. A deep and rich blue screams sophistication and class as you can see from this amazing room. If your living room has wall moulding this is almost a mandatory choice.
Who knew that one tub of paint could make such a difference to a room? 
But I think it's in the small details what makes this room so regal. Those gold accents really creates this image of wealth and regality to your living area.
For anyone who lives in constant hustle and bustle, having a calming and serene environment to relax in is so important. And blue is about as serene and peaceful as colors come.
This light blue couch in such a white and open space creates such a dreamy effect that is sure to calm even the most on-the-go citygoers. 
If you have quite a quirky or funky personality, then you can choose a living room design that reflects this. It's a pretty bold, bright, and brave option, but it's perfect for those who love to stand out from the crowd.
How do you recreate this look? You have fun with texture, patterns sand color.
Mix dark and light blues together as well as some pattern, and then if that wasn't enough you can add some complementing or contrasting colors too, such as the purple and green that can be seen on the cushions of this living room. 
I love this room so much! It's not very often that a room just makes me smile, but how can you not when you look at this design. It's high energy, and high spirits all day long. I couldn't imagine ever being sad in this room.
The cooler blue color is contrasted with the warmth and brightness of the yellow. It turns a room that would have looked quite cool into something inviting and warm. And the yellow and blue together just remind me of a beautiful sun-shining day. And who doesn't love that?
If you want a blue couch then it's safe to assume you love the color, right? So why not just go all out blue? This monochrome theme is so dramatic and it's a real showstopper.
Just make sure that you mix a few different shades together to create a cohesive look. Perfect for those who like a cool and clean atmosphere. 
Are you considering a blue couch but still want to stay within the traditional living room theme? That's fine. That'll work perfectly too. You don't have to make a total transformation to your living room just to incorporate the color blue.
Keep to those neutral warm wooden tones and add some lacey white curtains and opt for a lighter blue couch.
Final Thoughts
No matter what a\ethetic you desire for your living room, there's a way to fit in that blue couch that you've always wished for. From boho, to minimalistic, to traditional, to modern, there should be an option here for you.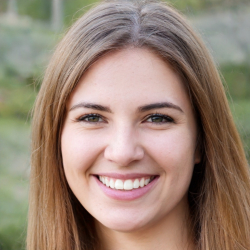 Latest posts by Maisie Park
(see all)