Coming up with the perfect bathroom design isn't easy, especially when you want to make sure it looks good. There are loads of things you need to consider, as well as hundreds of color combinations you need to work out.
However, if you want something simple and beautiful, then a classic color combination is of course black and white. While this may seem like a boring idea on the surface, there is so much you can do with it to really make it unique.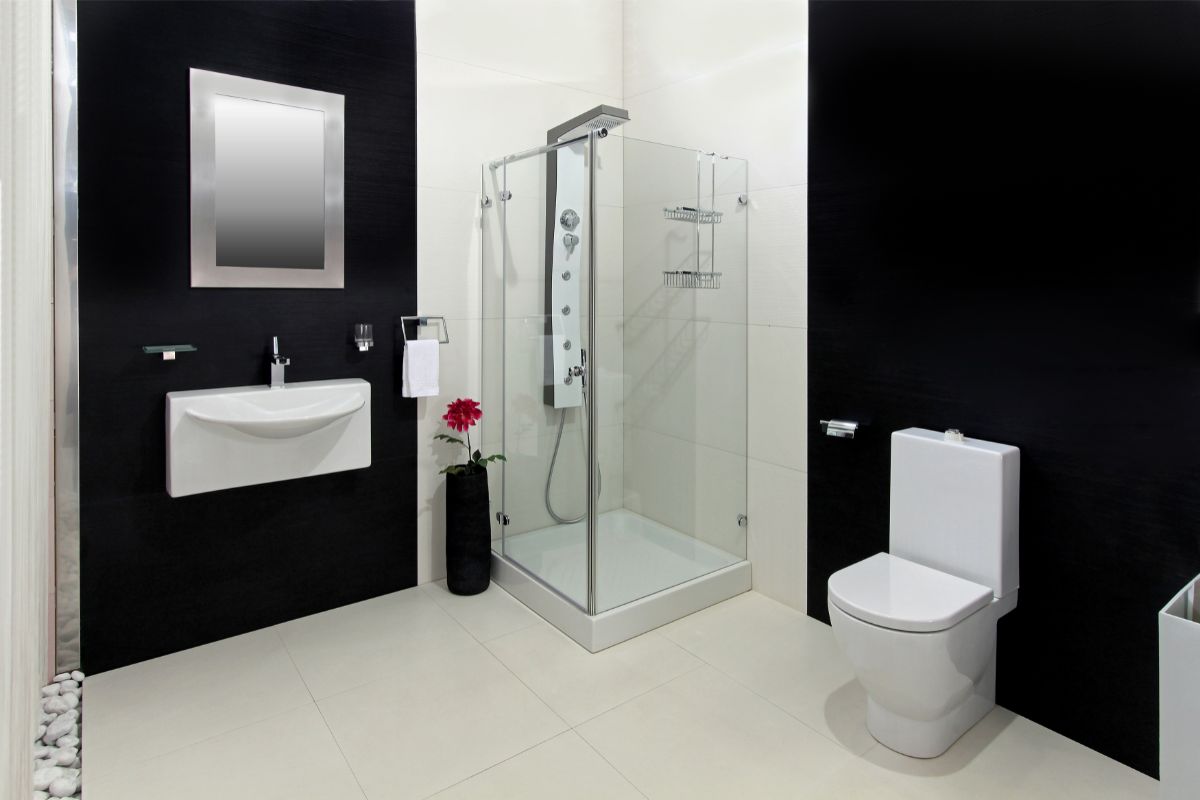 We've put together a list of 15 black and white bathroom ideas that will really amplify the beauty of your perfect home. So let's take a look!
1. Be Bold With Your Accessories
You don't always have to go overboard when it comes to designing a bathroom. Sometimes the impact comes from the smaller details.
If you don't want to change up the walls and floors, just change up the accessories instead! Change them all to a bold black color with accents of white to really make a statement in your bathroom.
If you're feeling really bold, you can even paint your bathroom windows black, which will contrast the white walls perfectly.
2. Add In Gold Accents!
A great color that works with both black and white is gold. It really brings out the boldness of both colors and adds a little something to the whole design that takes it to the next level.
Whether it's your accessories, appliances, or whatever else, add in some subtle hints of gold to really make your bathroom pop. Most colors go with both white and black, but gold really compliments them both at the same time.
You can be as subtle as you want with this idea too, so if you feel like you're missing something, you can always add more later.
3. Go For A Modern Approach With Marble
This idea will involve most of your bathroom being white, while black will act as the complimentary color. Get some white marble tiles for your walls that have beautiful streaks of black going through them.
This is a minimalistic design that really adds a lot of depth and dimension to your bathroom without going over the top. If you want a bathroom with a modern vibe, this is a great idea for you to try.
4. Experiment With Wallpaper
Wallpaper is becoming an increasingly popular choice in bathrooms because there are so many different kinds that you can choose from. Whether you want something modern, minimalistic, or even surreal, there is sure to be a design out there for you to choose from.
When it comes to black and white wallpaper, the choices are almost limitless. You can choose to wallpaper one wall in your bathroom or you can choose to wallpaper the entire room.
If you have a vision, roll with it, and see if you can find some black and white wallpaper that works! 
5. Get Funky With Polka Dots
Though they are quite a retro choice in this day and age, they can still work really well in bathrooms.
Black and white polka dots can dramatically change the vibe of your bathroom, making it a fun and quirky room in your house.
The beauty of polka dots is that you can find multiple styles in different shapes and sizes, so you can achieve whatever vibe you're going for when you want to incorporate them into it. 
6. White All Over With A Black Vanity
If you want to keep your room mainly white, this is the perfect opportunity to add a beautiful black vanity that will work as a centerpiece to your whole bathroom.
The inclusion of a black vanity will really give your bathroom a dramatic feeling and will make the whole space incredibly appealing to the eyes. The boldness of the black vanity will really make the space feel fuller.
7. Invert The Accent Color To White
While black is the common choice for an accent color, if you want to make the whole room black instead, you can experiment and see how white looks as the accent color.
This will definitely give your bathroom a very unique mood and the white will be very bold against the black of the walls.
You can make your accessories and appliances white, or you can just make the borders of your mirror white, either way, it will be incredibly unique and eye-catching!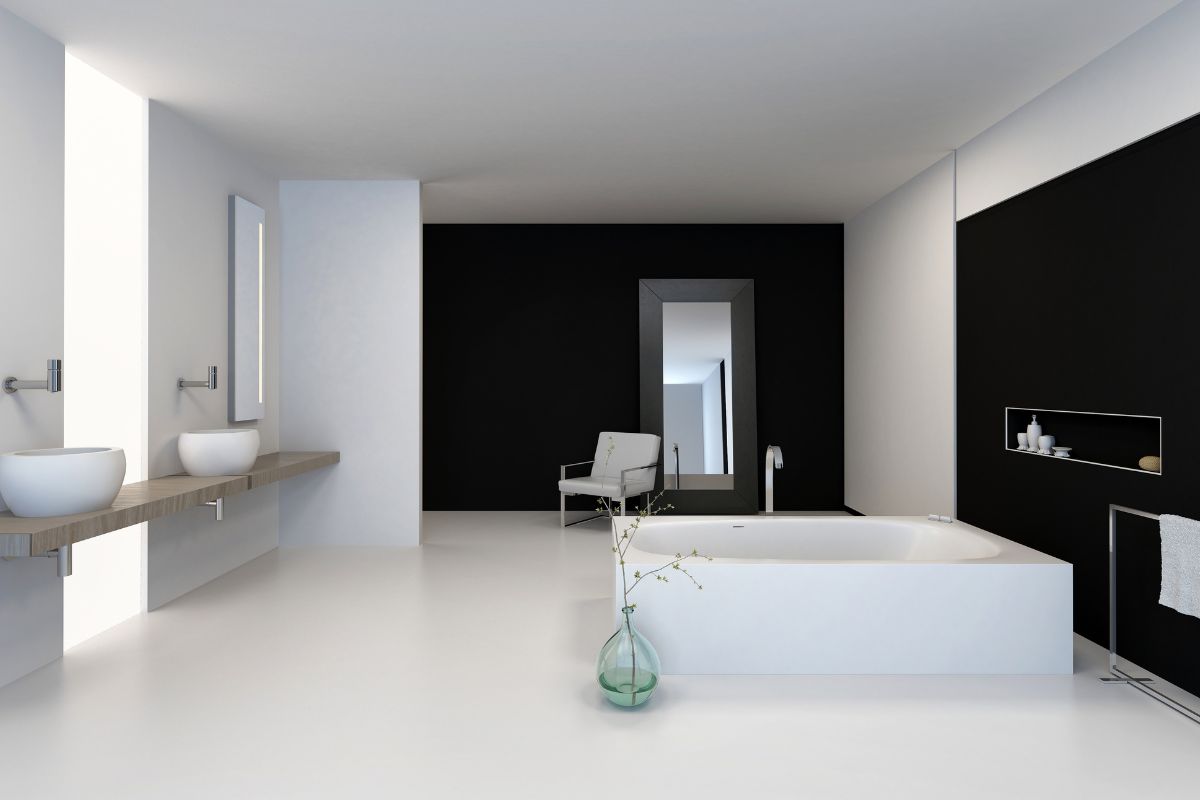 8. Get Creative By Combining Different Textures
Combining lots of different textures together can be quite challenging, but if you keep the color scheme consistent and simple, it will definitely make your job easier.
Black and white as a color combination is one of the easiest to use when you want to combine lots of different textures. These colors will keep the whole room looking sleek and uniform, without the risk of it looking messy and mismatched.
Try this idea out for yourself and see which textures work best for you.
9. Have Fun With A Black & White Split Bathroom
If you want to have a bit more fun with your bathroom space, why not try a black & white split bathroom? This idea involves one half of your bathroom being black, while the other half will be white.
It might seem like a bit of an outrageous idea to begin with, but once you see it for yourself, you'll realize that it's a lot of fun and when it's done right, it will look really good! Play around with accessories and see which format works best for your bathroom.
10. Swap Out Gold For Silver
Another great color that works with both black and white is actually silver! It's a lot more subtle than gold, but it still gives off the vibe of being really regal and high-end.
Your main theme will still be black and white, but if you color all the accents of your bathroom silver it will really add a whole new dimension to the overall look and space.
This is a great way to incorporate another color into your design without going overboard or taking too much of a risk. 
11. Play Around With Hex Tiles
Hex tiles have been quite popular for bathrooms for many years, and while they might seem a bit outdated now, you'd be surprised by how well they still work.
If you're going for a black and white theme in your bathroom, then hex tiles are a great concept to incorporate into your theme. 
Hex tiles work best in the area that is designated for your shower or wet room. They contrast the rest of the bathroom really well, and you can color them accordingly, depending on which color your walls are predominantly.
12. Leave An Impression With Geometric Wallpaper
Black and white as a color scheme means you can play around with the more daring designs. Geometric wallpaper can be a bit of a risk, but when it's black and white in color, it looks incredibly sleek and fun.
Geometric wallpaper is quite loud and busy, so if you choose to use this idea, you'll want to limit it to one area of the bathroom rather than the full room.
This will add a lot of depth to the overall bathroom and it will give the geometric wallpaper a much larger impact without being overbearing. 
13. Take A Risk With Stripes
If there's one design pattern that is famous when it comes to the black and white combination, then it's pinstripe!
This is a bold design that will work wonderfully in your bathroom when you choose to use the black and white color scheme.
You can go all out and put stripes on all your walls, or you can choose to limit it to one wall if you just want a little bit of extra depth in your bathroom. 
Don't forget about your floor either! Black and white stripes will work great on your floor too if you're feeling adventurous.
14. Utilize Your Floorspace
Floors tend to get overlooked when you're designing your bathroom, and lots of people choose to keep them neutral. However, if you want to have a bit of fun in your bathroom, try out some different design choices on the floor!
You can use stripes, tiles, or anything else that takes your fancy! If your walls are completely white, then black flooring will add a lot of dimension to your entire room.
15. Substitute Black For Dark Gray
Full-on black can be quite offputting to lots of people, especially if you have a smaller bathroom to work with. However, you can avoid this problem by using a very dark gray.
Dark gray still works incredibly well with white, but it takes away the risk of making the space look too small. You can have lots of fun with the use of dark gray.
Conclusion
Try some of these ideas out for yourself and see which works best for you! You won't be disappointed when you find the right combination that works for you!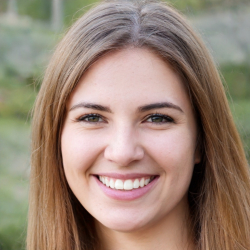 Latest posts by Maisie Park
(see all)