Bedrooms are cozy havens and romantic retreats where couples can unwind after a long day and find peace.
In this article, we have 15 Bedroom Ideas for couples that are not only beautiful to look at but will also make you feel calm and create a warm environment to share your love with your other half.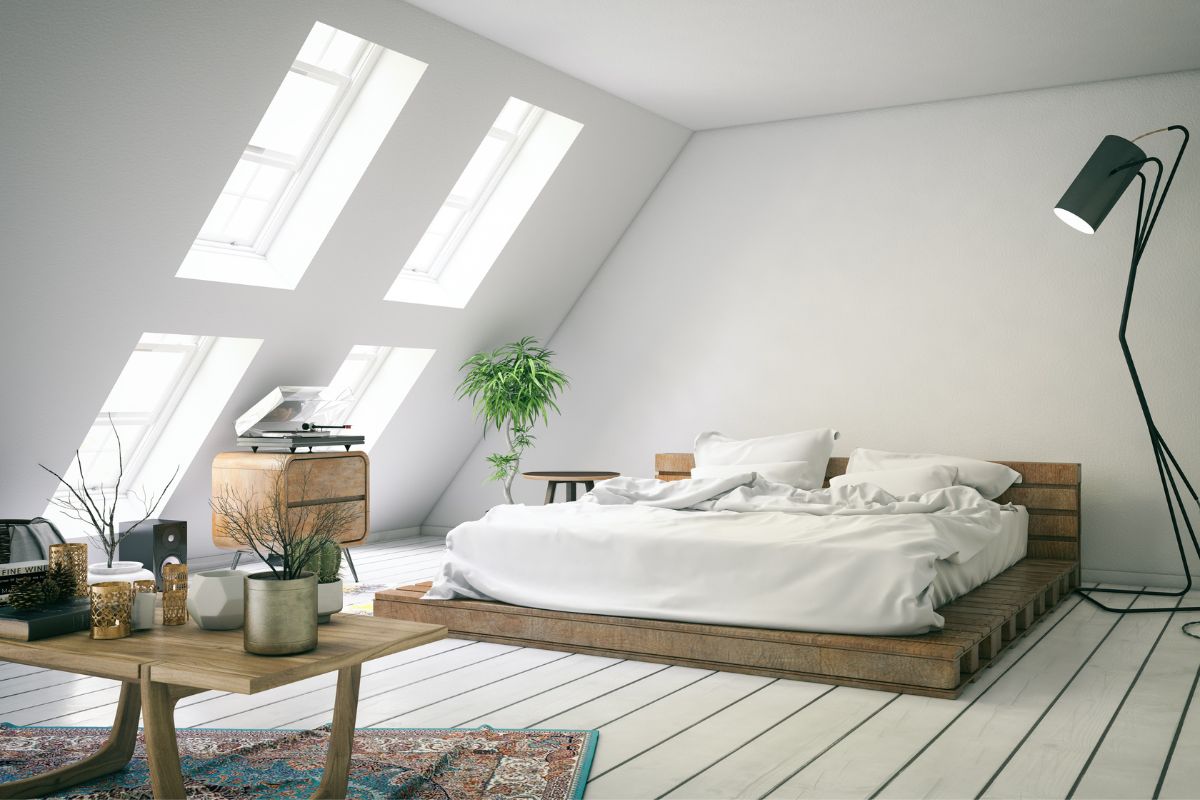 They'll help you forget about the mundane outside world and set the scene for a long life of special memories!
A beautiful bedroom does not have to be complicated, and a simple layout for a couple does not have to sacrifice aesthetics for simplicity.
A minimalistic bedroom is perfect and can really calm your mind and soul after a hectic day. White walls and white furniture are so stylish that it might even surprise you how easily you can create a cozy bedroom.
Boho fashion is laid-back, offbeat, natural, and heavily influenced by other cultures. To make your bedroom a bohemian-style one, you need to follow some general guidelines.
While you can look deeper into it, things like natural colors like beige when choosing duvet covers and embroidered fabrics are a must.
Bamboo hanging fixtures that embrace natural fabrics are also a great idea, and so is a wooden bench at the end of your bed, as well as a couple of bohemian-style art prints.
White walls can work as the canvas for a black and white décor. From there, you can add black and white pillow covers, a white duvet cover, and a black bench for the edge of the bed.
You can also go on to add black and white metallic details. If you have an office space in your bedroom, you can add some metallic shelves on top of it and a couple of black and white paintings.
A mirror with a black frame as well as a wardrobe door painted black and white can take this b&w style to a whole other level!
Who says a princess bedroom can't be used as inspiration for a young couple's bedroom?
The pillows and bedsheets can come in a variety of pink hues, from soft pink to vivid, glitzy pink. Pink hints can even be added with some sheer curtains, which will let in a great deal of light into the space.
This bedroom's decor will be undoubtedly unique, mirroring the simple furnishings with glamour and snazzy vibes that convey comfort and promise you lovely nights.
Pink is a color associated with affection and romance, which is why it is among the best ones to use when decorating a couple's bedroom.
In a pink and floral room, the furniture can range in color from the lightest to the boldest shades of pink. With white flowers and leaves, a stunning pink floral wallpaper can make a big difference and break the monotony of the continuous pink alterations.
Everything in the room, however, can be pink, including the pillows, chairs, and pouf, granting the space a cozy appearance and making it ideal for a passionate couple to make enduring memories.
A rose-red color on a white-dominant bedroom can be among the most enchanting color combinations for a bedroom designed for newlywed couples.
Just like your wedding suite would be decorated with rose petals and red and white bedding, a bedroom with a red and white color scheme is modeled on the ideal romantic honeymoon concept.
What better way to make your bedroom feel like your special place than by making a DIY headboard?
For a couple's bedroom, you can weave a distinctive design with vibrant colors throughout it. The bedroom's sleek and modern appearance will then be enhanced by a couple of cozy cushions arranged in a line and the flowerpots placed on either side.
This setting fosters intimacy and makes it easier to cherish each unique moment you spend with your partner. It also serves as a wonderful starting point for many more special moments to come.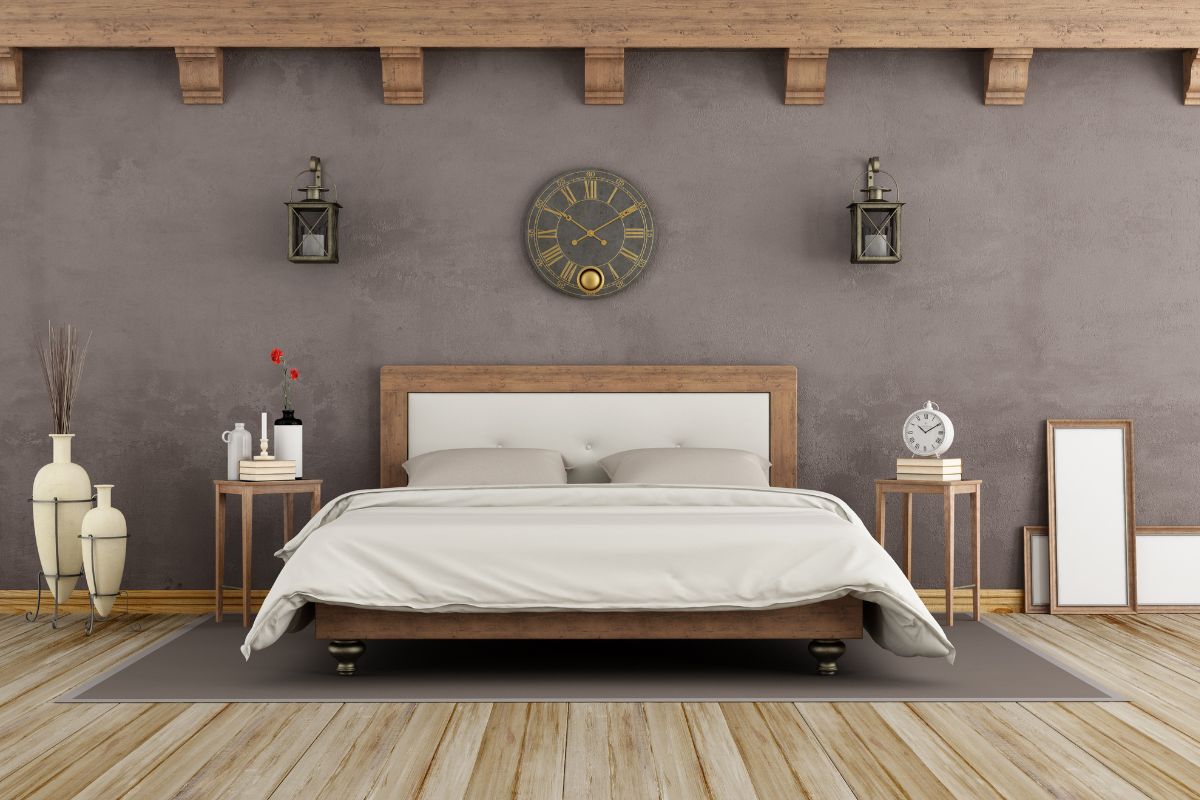 A low-slung bed on a wooden frame with brown bedding and yellow cushion covers can bring some warm, earthy tones to your room.
However, to avoid making your bedroom look boho and casual, go for silk bedding and add some modern lighting that can make it look even shinier.
A large wardrobe with mirror glass doors can perfectly double the elegance in this classy, practical bedroom with a wide range of opulent color schemes throughout.
An antiquated, upscale bedroom retains its allure and has an unmistakably fashionable appearance.
With a classic headboard and vintage furniture, you can achieve that decorative charm and bring those old-soul aesthetics.
An antique dressing table, a statement Victorian-style headboard, and some gilded Victorian or Art Deco frames will help you bring that vintage vibe to your couple's bedroom.
Since blue has a soothing effect, it is a common pick for couples' bedroom themes. With bedsheets and curtains in the same shade of blue, the overall environment in this bedroom is calming.
A bed frame in white helps to balance out the bedroom's contrast. In this room, the various blue hues can work their magic with the white and blue furnishings to make the space look cozy and welcoming.
A hot new concept craze is springing up, and it is none other than removable wallpaper. Yes, you read that right.
While many people find it too decadent or have inextricably linked it to those old kitchen wallpapers of the 1950s, let us tell you that they can actually be extremely helpful and stylish.
Getting into a new bedroom or having to decorate your old one to live there with your partner means you will both have to agree on the final decoration. That is, however, something many people don't get to agree on straight away.
If that is your case and you wish to experiment a bit before deciding on the final look of your couple's bedroom, play around with some simple or more elaborate wallpaper designs to see what works best for you in terms of color, pattern, and so on.
If you don't want to bother too much with painting your room in different colors or using different color furniture to enliven it, then you can do something way simpler to achieve that: get a big-scale artwork!
Artworks can be found in all sizes and colors, so getting your hands on one that is as big as the size of your wall is not going to be that hard for you, although the delivery guy might suffer a bit.
The wall that is behind the bed, which is frequently left empty in rooms, can be decorated with a single, substantial piece or a grouping of two or even more frames.
Alternatively, you can always mix and match different pieces of artwork. From minimal and abstract paintings to art-pop and printed photographs, the options are endless.
What's great about adding some artwork all over your wall(s) is that you can always change it up by moving it from one side to the other or even replacing it with some new artwork. That way it will feel like you've completely re-decorated your room!
A Piet Mondrian-inspired interior design can be exactly what an artistic couple needs. Even if you are not that artsy, there's no way you won't recognize this iconic color combination!
Uneven geometric yellow, blue, red, and white squares and other geometric shapes can dominate your walls, or you can simply go for the colors and skip the geometry.
If you love black and Rolling Stones, then painting your walls black to the rhythm of the song sounds like something you would really enjoy doing.
Black is dark and can make your room look like a dark hole, so if you are a fan of bright colors then this is definitely not the best choice for you.
However, if you and your partner love shutting everything down when you go to sleep and your room rarely sees the sunlight, dark walls can make your room look way more elegant than you'd expect.
Match the dark walls with some yellow pillow covers, a yellow lamp, or some gold jewelry boxes and candle holders. If you want to add more gold, look for some chairs and sleek drawers with gold legs, as well as a gold-framed mirror and closet door.
For couples that wish for their bedroom to be entertaining but not overly so, color blocking is a wise solution.
To make the bed the centerpiece, all that is required is a thin stripe running down the center of the room. Bedding in similar colors brings the color palette together.
Or use a variety of colors throughout the entire bedroom, such as a mint and pink theme.
The Bottom Line
These 15 bedroom ideas (Also check out Bloxburg Bedroom Ideas) are perfect for a couple looking to decorate and design their bedroom together. From simple shades to funky and pop colors and furniture ideas, pick and choose your favorite style and create your lovely space!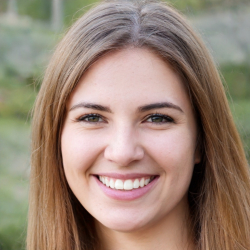 Latest posts by Maisie Park
(see all)