An accent wall is a perfect place to channel all your creativity and make a statement in your bedroom.
It is also an effective way to brighten up the room without having to paint the entirety. Having an accent wall helps to frame the room and create a focal point. 3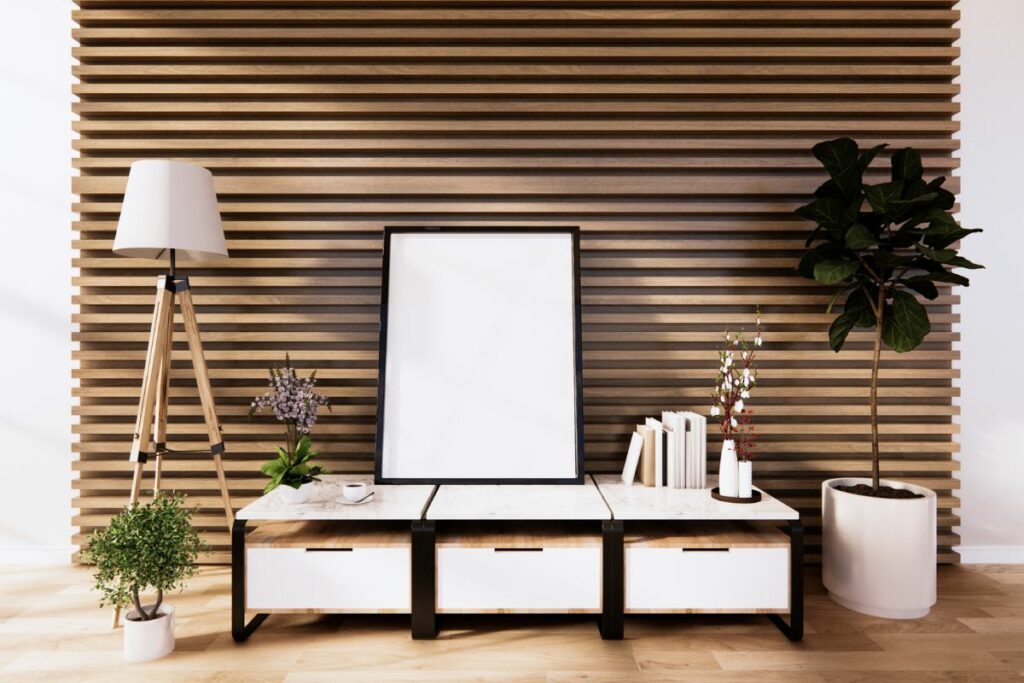 Here we have found 15 different accent walls that are perfect for the bedroom that you will love.
1. Use Wallpaper
A bold wallpaper can be used to create a feature wall easily. The great thing about wallpaper is that you can see such fast progress, having your feature wall ready by the end of the day.
You don't need to use a huge bold print to make a statement, a simple yet elegant wall with pastel floral patterns or small geometric shapes. 
The huge selections of wallpaper out there mean there is something for every style and budget. If you don't fancy yourself as very handy, there are various peel and stick options that make the process a whole lot easier.
Panelling isn't just for impressive country mansions, it has made a huge comeback in recent years being especially popular in the bedroom.
If you undertake the task yourself it can save you a lot of money and it's relatively simple to do. Create an accent wall or go around the whole room if you're feeling brave enough. 
Once the panelling is in place you can paint with as bold or neutral a color as you like to create a warm feeling bedroom.
If you are lucky enough to live in a period property, then you may have some natural features of the room you can enhance to implement an accent wall.
Exposed beams and brick can be celebrated rather than painted or covered over. Place your bed against this wall to make it the focal point of the room.  
Not everyone likes exposed red brick walls, it can feel a little dusty at times. Try painting or whitewashing the brickwork to add a contemporary feel to your bedroom accent wall, not to mention it can really open up and brighten the space.
A simple paint job can be effective enough to create an accent wall. Add warmth, light, or texture with different types of paint for an inexpensive renovation project.
The benefit of using paint is that it can be easily painted over if you find you're bored of the design later on. Experiment with bold colors in larger rooms and focus on paler colors in smaller rooms. 
5. Create A Gallery Wall
Gallery walls are another inexpensive way to create an accent wall in your bedroom. Using matching or mix and match frames you can design something really unique.
Black and white photographs in coordinating frames can be used for a modern contemporary feel, whereas a mixture of sizes, colors, and textures can be used to create an eclectic feel. 
Block colors aren't to everyone's taste, so mix things up a bit and try using two-toned effects on your bedroom walls. This can be used to make an accent wall, or wrap around the whole room.
If you can't pick one color, who says you have to? Clash your colors or keep it simple, let your imagination flow when creating an accent wall this way. 
We love this effect in kids rooms as it can make it a bright and happy place to play, full of color and creating warmth. For adults, more subdued hues of green make for a calming and relaxing place to unwind after a long day at work.
Murals can be altered to fit an individual's design needs with many online retailers catering to their clients requests.
As murals are created to span one wall they vary in design and style compared to wallpaper, but you can find one with just about anything on it.
Similarly to wallpaper, you can simply remove it and replace the design when you no longer like it.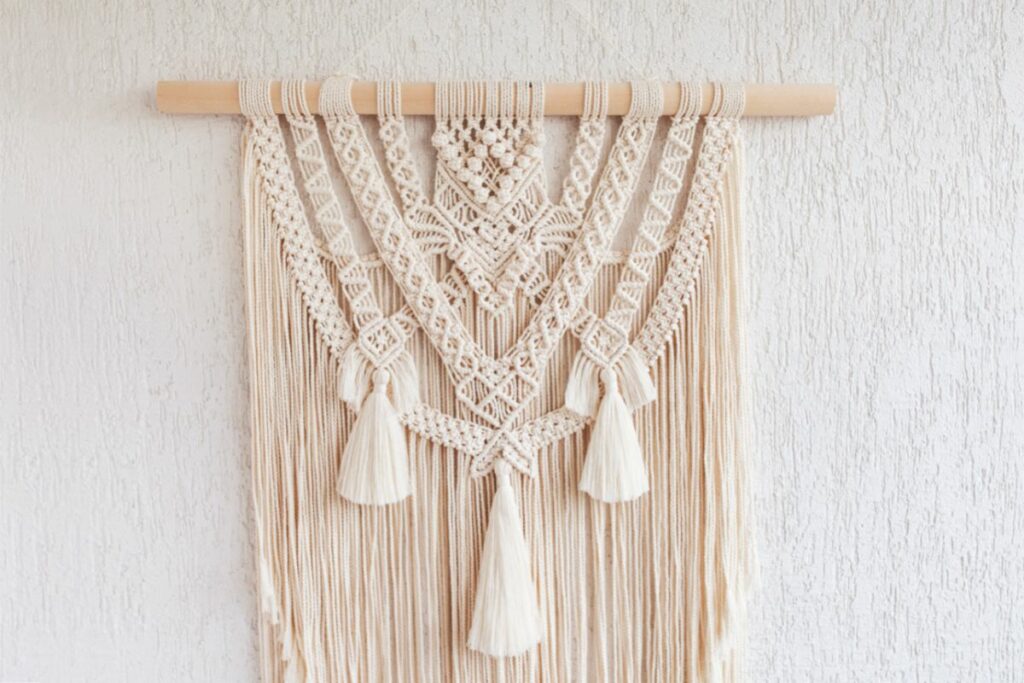 Texture is a great way to add warmth to a large and cold-feeling room. Hanging a tapestry or wall hanging from a rod on the wall gives you an interesting focal point to center the room around.
This is a great idea if you are a renter as they aren't permanent fixtures, you can easily fill in any holes before you move. 
If you're quite a crafty person, try getting a wooden pole and making your very own macrame wall hanging. Using this technique you can create a number of unique patterns.
Many people back their bed against an accent wall as it creates a perfect backdrop. A more recent interior design trend has been to make the headboard the feature, which means it can extend wall to wall or even floor to ceiling in some cases.
This works particularly well if you have high ceilings and want to draw the attention upwards. 
As these headboards are usually made from material, it also added warmth and texture to the room making it more inviting and cozy.
For a minimalist or guest bedroom that still warrants an accent wall, you can hang your favorite piece of art or a large print above the bed.
Brighten up any room with a contemporary canvas or thought-provoking mural, the bigger it is the more impact it will have as you walk through the bedroom door. 
This can be a great way to channel your own creativity by painting something yourself, or make use of any creative friends or family members.
Researching local artists can be a great way to find out more about your local art community as well as support a small scale artist. 
3-D wall panels are relatively new additions to the interior design scene. Made from a variety of different materials such as plywood, plaster, wood, and synthetic materials there is a wide range of different styles and finishes to choose from.
This type of accent wall works well in a modern and contemporary style house.
It should be noted that due to the uneven texture of these 3-D wall panels, you are unlikely to be able to hang anything from the accent wall.
Clashing patterns and directions of patterns on an accent wall can make a bold statement with an accent wall.
This style isn't for the faint of heart as it tends to go against all the rules of interior design we've learnt over the years, but when done right it can be very effective. Instead of using two papers, try clashing with soft furnishings as well. 
Think geometric patterns with stripes or clashing floral prints that grab your attention. If you're going for an eccentric/eclectic style then this could be the perfect accent wall for you.
Limewashing your accent wall can create a calm and soothing texture that will leave you feeling like you're floating in the clouds.
Traditionally, limewash paint is a natural version of paint that creates a texture wall as the paint would seep into the plaster. You can still create this effect with a painted wall with a limewash or chalk-style paint. 
These can be found at many DIY stores and online retailers and are reasonably priced.
Wall stickers are ideal for kids' rooms as they can be easily peeled off when they grow out of them and they rarely cause damage to the walls.
From butterflies to beloved cartoon characters, you can make their dream accent wall for a fraction of the cost compared to other options. 
Stickers aren't just for kids! This texture boho wicker wall sticker is perfect to create an accent wall that nicely frames the bed. Available in a range of different colors and sizes, there are endless possibilities. 
Shiplap feature walls are everywhere at the moment! It's not hard to see why, they can add a rustic yet modern feel to your home with the ability to be personalized to our individual tastes.
No matter your style, shiplap is really versatile and can be accessorized with different elements to match your design theme, it doesn't just have to be for the country farm houses.
The only downside of choosing shiplap to be the star of your accent wall is the price, depending on the wood and the size of the wall it can cost you a small fortune. Shopping around or doing the work yourself can help to cut costs.
Final Thoughts
Here we have found 15 different accent walls to inspire your bedroom renovation plans, there is something for everyone in this list!
We hope you found this article helpful and interesting, gaining a better understanding of all the possibilities when it comes to creating a feature in your bedroom.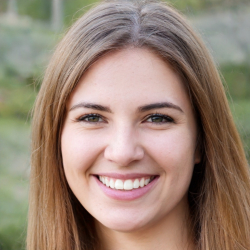 Latest posts by Maisie Park
(see all)