The bathroom is going to be one of the most important rooms in your house. It's where we wash, bathe, shower, clean our teeth, and so much more.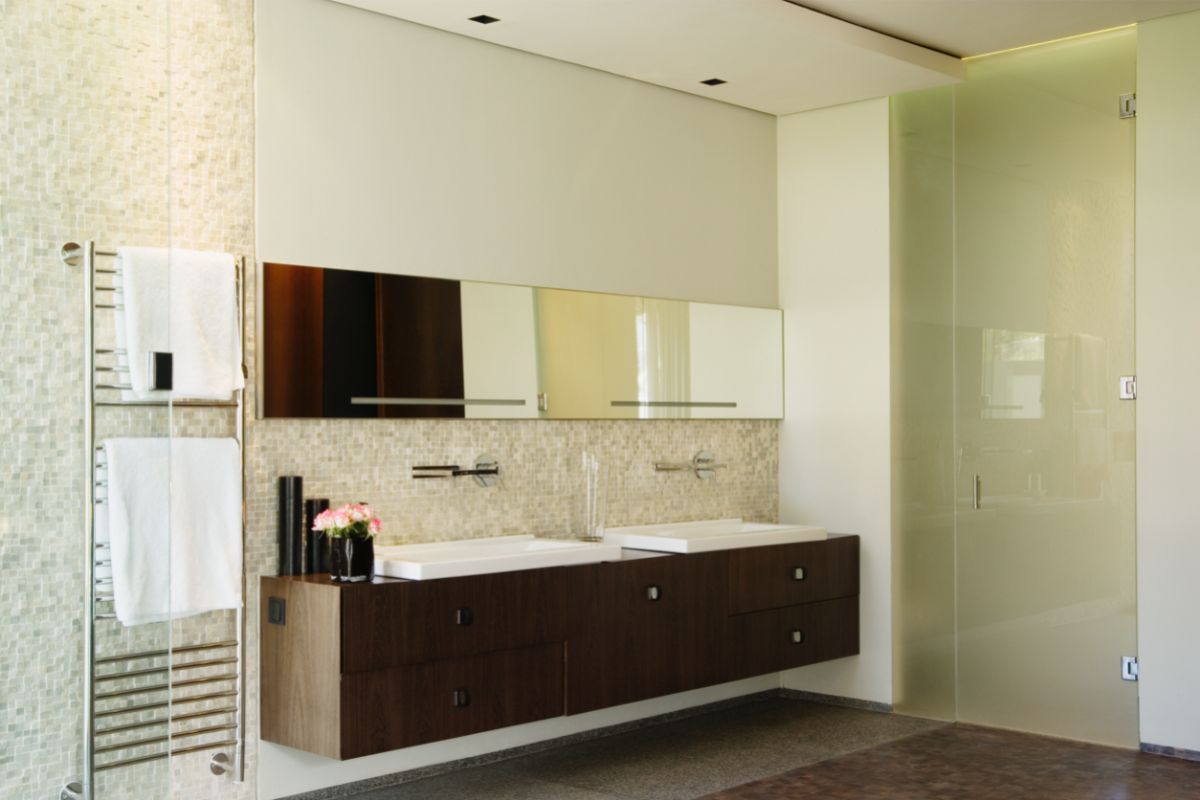 It should be a place for rejuvenating your body and making yourself feel new, and as a result you're going to want your bathroom to be stylish and pleasing to your eye.
There are plenty of ways to make your bathroom a lot nicer.
You can paint the walls a different color, lay down some tials, put in a new mirror, and much more.
One of the best ways to liven up your bathroom is by putting in a new vanity.
A vanity is the name for the unit that has your sink in it, typically as well as a few cupboards or drawers.
They come in all kinds of different shapes, designs, and sizes, which means it can be difficult to find the one that's perfect for you.
Thankfully, we've narrowed it all down for you! In our handy guide below, we've collected together 15 bathroom vanity ideas for your perfect home.
You should be able to find a new vanity you love in no time, and your bathroom will thank you!
15 Bathroom Vanity Ideas For Your Perfect Home
We're starting our list off with a big one! If you;ve got a large bathroom, and you often use the sink and mirror at the same time as your significant other, then it's worth installing a wide bathroom vanity with two sinks.
If you have two sinks, it will allow two people to use them at once, preventing frustration.
On top of that, each sink has its own cupboard and drawer, providing double the amount of storage space to a traditional single vanity. 
Additionally, there is even a middle-section between the two sink vanities.
This can be dressed with a nice potted plant, a vase, or even a tray of bathroom products! 
If your bathroom has a rustic aesthetic to it, with lots of wood and rope, then it's a great idea to get a rustic style bathroom vanity added to it.
A rustic vanity has a fairly regular looking sink, but it has a wooden cupboard beneath, with doors that have cross patterns on them.
In fact, the doors bring to mind the large doors of a farmer's barnyard!
Even the sink's tap has a rustic feel to it, since it has exaggerated curves and is a steely, dull gray color.
The whole vanity has a very down to earth feeling, which will work wonders for any rustic bathroom. 
You might have noticed that in all our pictures so far all of the sinks have been external to the vanity, placed on top of it.
This isn't typically the way that you get a bathroom sink, because they're usually built into the vanity below, with a fake drawer covering up where they would be. 
However, getting a vanity with a sink that sits on top is really stylish.
There is something about seeing the sink in its entirety that gives it a lot more presence, and the bolder your sink's shape is the better. 
This is a very interesting design for a bathroom vanity, not to mention one that's extremely useful.
Most bathroom vanities will have a series of regular horizontal drawers, but you can get ones that combine a few of those with a single vertical drawer.
These slide out and can either give you space for storing long objects, or provide a place for electrical items.
For example, some of these vertical drawers will have an electrical extension cord in them, which you can use to power hair dryers and other electric bathroom appliances.
The tall nature of the drawer provides plenty of room for all of the twisting electrical cables – room that a normal drawer might not offer.
Most of the bathroom vanities you find will only have cupboards and drawers beneath the sink.
However, you can get some that will not only provide you with that lower storage space, but also some up on top of the sink area. 
This gives you plenty more room to store your towels and bathroom products, while also making the sink and mirror seem a little more enclosed and cozy.
This is very helpful for people who like to put their make-up on in the bathroom.
With it, you get a typical bathroom vanity, with the addition of a small table next to it.
You can sit at this table and look in the mirror while you do your make-up, never being far from the sink to wash your brushes. 
Most bathroom vanities will have cupboards and/or drawers for you to store things in, but some will also have open and exposed storage space.
These allow you to see your items (towels, baskets, pots, etc.) and provide a nice contrast to the closed cupboard doors. 
A lot of bathroom vanities will just have a typical mirror attached above the sink, hanging on the wall.
However, some people also like to have a mirror cabinet section installed.
This gives you double the amount of space, giving you all the storage of the vanity and the cabinet. You can never have too much storage room!
This is somewhere between a typical vanity of closed cupboards and the ones that have open storage spaces.
Here, you get cabinet doors that are made of glass.
They allow you to see what you've got inside the cabinets, which makes finding things a lot easier and quicker, but don't leave them open.
Having high-up storage space that's open could be dangerous, as the items could always fall out.
With glass doors, you can still see inside, but have more safety.
Most bathroom vanities that you see will be connected to the ground in some way, but there are some that you can get which hang off the wall.
This is an especially cool and stylish way to do a vanity, because it looks as if it's floating! 
On top of that, it leaves extra room underneath that you can make use of.
Or simply just leave that room for your feet when you stand by it!
If you've got the room in your bathroom for a wide vanity, with two sinks, then it can be made really stylish by adding an equally wide rectangular mirror above it.
There is something about enormous bathroom mirrors that just draws attention to them – they're hypnotic!
Better yet, when it's paired with a wide bathroom vanity, it all becomes a singular, eye-catching focus point for the room.
Make sure the vanity is made up of lines and sharp angles, to match the mirror.
It's always best to match your vanity to the aesthetic and color scheme of the bathroom, because it will make all of the amenities feel like much more of a collective whole.
For example, if you've got plenty of subtle gold in your bathroom, then a wooden vanity is a good choice.
The brown of the wood pairs well with the subtle gold, making it very visually appealing.
When you see the cupboard on a bathroom vanity, you might just assume it's a regular cupboard space inside.
However, you can get vanities which have adjustable slots and spaces inside the cupboard.
For example, a single cupboard door might conceal a shelf, a fold-out holder, and a drawer – all in one space!
Having a large stone counter as the top of your bathroom vanity is a great design choice!
Its cold and hard texture is so different to the wood of the cupboards, but it's also so strong that it shouldn't crack or dent easily. 
A stone countertop is quite a statement, and will impress any guests!
We're finishing with a unique one! Fluting is a specific type of furniture decoration, where the surface is covered in lots of groovers.
Fluting adds a real texture to the cupboards and drawers of a bathroom vanity. Plus, it makes them look extremely fancy!
Final Thoughts
A bathroom vanity is one of the most important and noticeable parts of a bathroom, so it needs to look really great.
Use our guide of 15 bathroom vanity ideas to find inspiration for your own!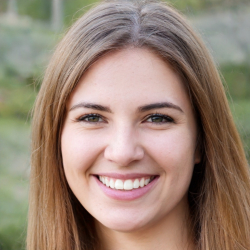 Latest posts by Maisie Park
(see all)