Towel storage can easily become impossible for those who have small bathrooms without any storage racks or hooks to use for storing towels. Thus, finding room to ensure that your hand towels, bath sheets, and other items can be stored can be tricky.
However, there are numerous hacks that will help you out of a small-space predicament.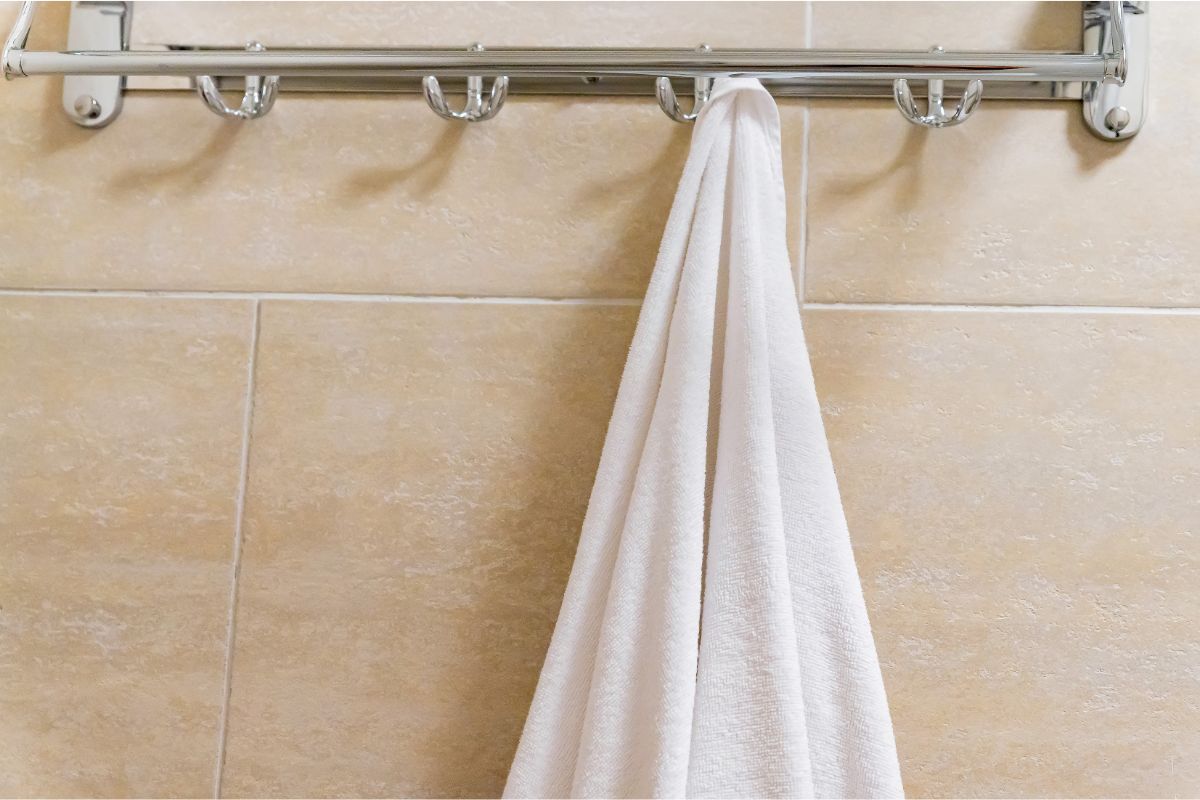 The solution comes in many forms that I have outlined below. Dual-purpose shower caddies, alongside over-the-door hooks are a great way to store your towels.
You can also repurpose your cabinets, sink structure, or even choose to store your towel inside your shower!
Keep reading to discover inspiration and products that will help you to hold your towels in place and ensure that they remain tidy.
1. Store Your Towels In Upright File Sorters
The perfect storage inspiration for your towels is located inside your home office! Stack your file sorters on top of a cabinet of your choice in order to keep your towels neat and tidy.
2. Purchase A Towel Warmer
Upgrading your bathroom with a tool warmer will provide you with extra towel storage and a more pleasant bathing experience by proxy.
There are numerous options available for you to purchase, ensuring that you save storage space and are able to store your towels in one location for ease and convenience.
3. Add Hooks
If you do not have the room for an extra cabinet or a larger vanity cabinet, then you should choose to install hooks over your toilet or on any open wall space in order to make room for your extra towels.
Doing this ensures that you do not need masses of space in order to secure your towels neatly.
4. Take Over Vanity Storage Space
If you are concerned that storing towels in your vanity storage space leaves little room for cosmetics and skin care products, then you simply need to install an additional shelf between your sink and mirror in order to get the best of both.
This way, you will not need to worry about removing cosmetic items in order to store your towels correctly.
5. Install Some Pegboards
Pegboards are typically used in playrooms. However, they are also an incredibly inexpensive and efficient option for holding your towels, boosting your storage space by proxy. Pegboards provide storage space for body lotion, towels, wash cloths, and more!
6. Hang Your Towels Over The Door
If you have an incredibly small bathroom, then using an over-the-door rack will ensure that you can hold towels in place without them draping on the floor. An over-the-door hook uses minimal space and also looks incredibly neat.
There is also no need for any extension to be added. However, these racks do make it difficult to close the door thereafter. If you live alone, this will not be an issue. 
7. Add Wooden Knobs
A traditional towel bar is nothing compared to wooden knobs that can be used to store your towels. These Scandinavian-inspired wooden knobs take up minimal space while being incredibly easy to install on every kind of wall.
This also adds to the minimalist aesthetic of any bathroom. 
8. Repurpose Your Vanity Cabinets Entirely
Repurposing your vanity cabinet by removing any doors and exposing it entirely is a great way of increasing the amount of storage space that you have. This ensures that your towels can be stored neatly and correctly without any issue.
You can also add iron bars across your vanity cabinet to make it perfect for towel holding. 
9. Use A Ladder Rack
Setting up a ladder rack can be a life saving move when it comes to creating storage in smaller spaces.
This is because these ladder racks have narrow frames that are ideal for fitting into tighter spaces, enhancing the vertical space of the wall in order to hold your towels appropriately. 
10. Try In-Shower Storage
Shower bars can be great places to store your towels. If you are lucky enough to have bars at opposing ends of your shower, you will be able to store your towels without them being soaked by the shower itself.
This also makes it incredibly easy to access your towels after you have finished showering. Many people overlook this option but it is incredibly useful.
11. Change Your Towel Rack
The vast majority of towel racks will be positioned horizontally. However, you can use a vertical version in order to save you an abundance of space. This will also ensure that you can make the most out of the smallest parts of your bathroom.
Thus, it is advisable to swap your horizontal towel rack for a vertical one.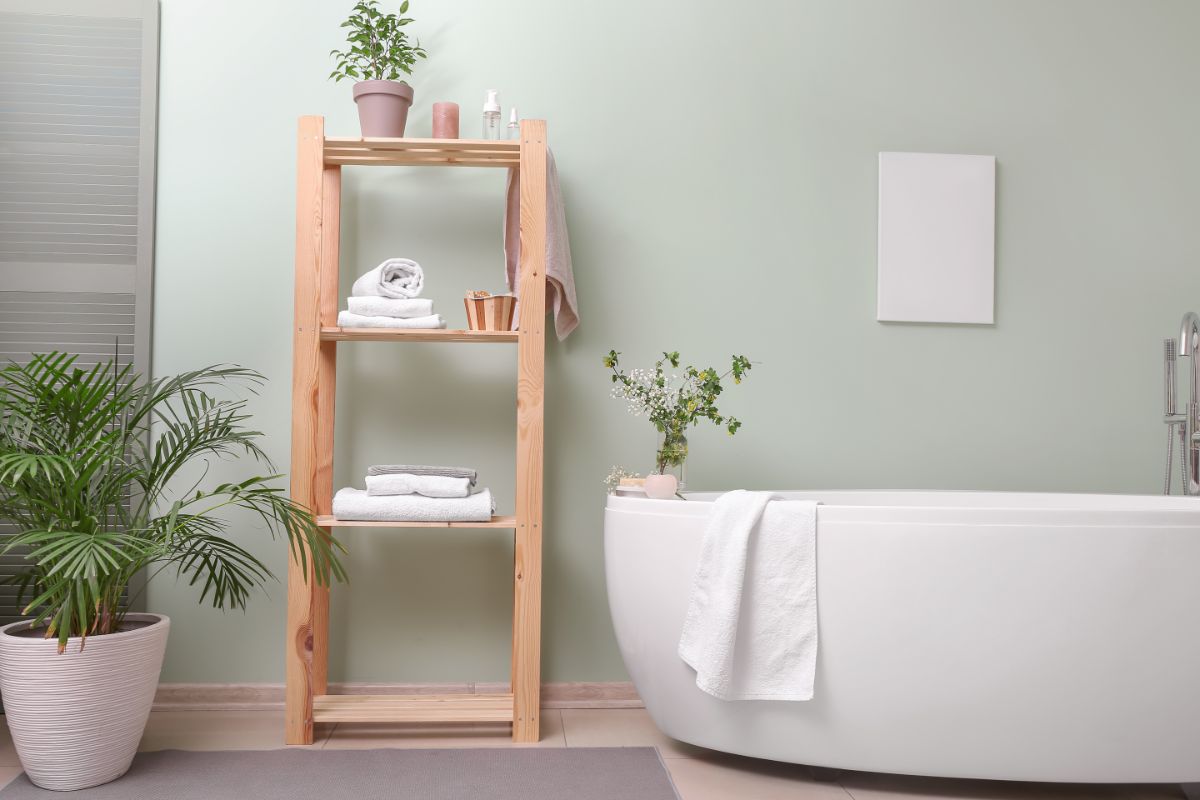 12. Install An Over-The-Shower Towel Rack
You may not know that your shower caddy can actually be used as a towel rack. If you can find an over-the-shower rack that hooks onto your shower door, then you will be able to store your shampoos on one side while hooking your towel onto the opposing side.
These are also relatively inexpensive to purchase.  
13. Install A New Cabinet
Installing a cabinet with glass panels allows you to see what supplies you have access to while ensuring that your towels do not become wet or moistened by the steam that gathers behind your shower doors.
14. Repurpose A Garment Rack
Repurposing garment racks is a brilliant means of holding your towels in your bathroom. Garment racks have uses that extend beyond holding clothes.
Placing one of these in your bathroom will also create space for extra toiletries and supplies that you have been unable to store within a smaller space. Additionally, you will also have room to hang up your clothes prior to showing as opposed to dropping them on the floor!
15. Install Above-The-Door Shelves
This type of storage is barely noticeable, and it easily uses the space right above your door. This storage option is idea fro small bathrooms, leaving more room for essential items on a ground level including chic bamboo ladders and houseplants.
Five Bonus Options
Some alternative options for storing your towels securely consist of the following:
1. Hack Your Pre-existing Cabinets
Hacking into a pre-existing rack and creating an over-cabinet rack will ensure that you can create a larger space to hang your towels without taking up masses of space.
This is ideal for washcloths, as they will be far easier to access during your morning and nighttime washing routine.
2. Use Your Doors
If you do not have the option of purchasing a back-of-door towel rack, then you can choose to leave your bathroom door open and hang your towel onto the corner of the door frame itself.
While this is not as valuable an option as purchasing a towel rack, it is still a means of hanging your towel.
3. Use Your Shower Curtain
You should take full advantage of your shower curtain when your shower is not in use. Adding a second tension rod onto your shower is a great way of adding more storage space in your bathroom.
4. Utilize Your Wall Space
Adding a slender wall rack will ensure that you are better able to hang numerous towels at any one time while still ensuring that you have plentiful wall space leftover.
5. Add Smaller Storage Spaces
Purchasing skinny rolling carts is a great means of storing rolled up towels anywhere inside your bathroom. You can also choose to hang up your washcloths from the hook at the top, and add additional hooks if required.
Conclusion
To conclude, there are numerous ways to hold your towels within your bathroom irrespective of the amount of space that you have within your bathroom itself.
I have outlined some of these methods in the article above, and you will undoubtedly be able to use one of these methods to store your towels neatly and securely.
Whether you choose to add additional storage facilities or repurpose space that you already have is entirely up to your own discretion.
However, it is always advisable to repurpose storage space that you already have access to as this will save you vast amounts of time, energy, and money.
An inexpensive means of adding a towel rack to your bathroom is to purchase an over-the-door towel rack that will hold numerous towels at any one time.
However, you should bear in mind that these door racks tend to make closing your bathroom door difficult, and as such, you may choose to install a hook to hang your towels instead.
Installing numerous hooks is advisable, unless you live alone, as this will ensure that you are able to hang a number of towels up at any given time without any additional hassle. I hope that you have found this article to be insightful and informative.
Thank you for reading.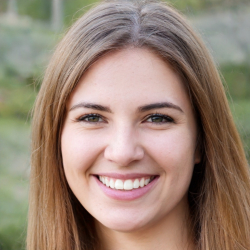 Latest posts by Maisie Park
(see all)