When it comes to designing your bathroom, you might think that it won't require much thought, but you'd be surprised by how much effort you actually need to put in.
From the color scheme to appliances, there is plenty you need to consider when you're coming up with the perfect bathroom design.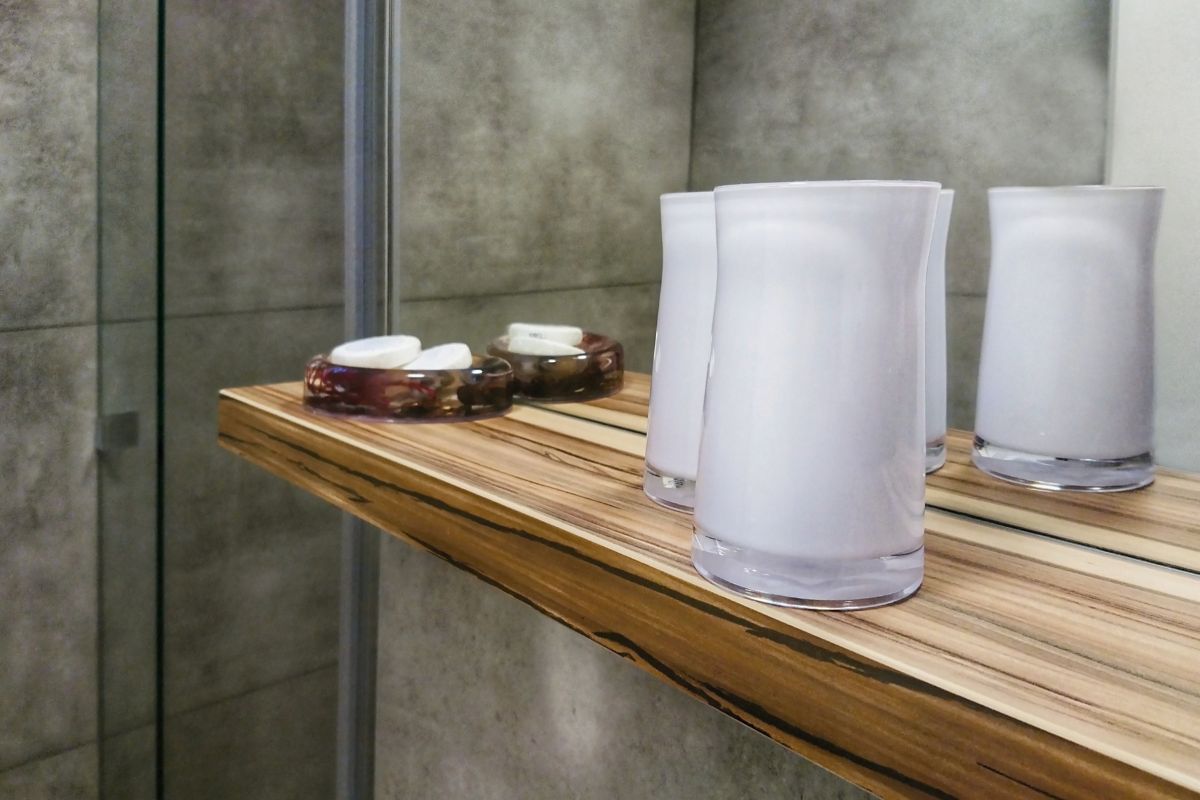 Whether you have a large bathroom or a small one, you're going to need to think about storage too. We've put together a list of 15 bathroom shelf ideas that are sure to give your bathroom a bit of extra flare. So let's get started!
1. Get Cozy With Bath Trays
Bath trays have become more and more popular over the last few years. They are usually reserved for when you're actually taking a bath, but if you already have one, you should definitely utilize it as storage space when you're not using it.
You can use bath trays to store soap, other sanitary products, or even plants which will give your bathroom a pop of color.
Keeping these things on the tray saves them from cluttering up the rest of the bathroom and it's a much quirkier way to store things while still looking good. 
2. Save On Space With Floating Shelves
Floating shelves are especially good for small bathrooms because they are very practical in the amount of space that they use up.
Another great thing about floating shelves is that you can install them into your bathroom even if you already have storage space, and this actually doubles the amount of storage space you can have. 
On top of this, floating shelves always look very sleek and professional, fitting seamlessly onto the wall without anything dangling or becoming an eyesoar.
3. Utilize The Space In Your Shower
It might seem like a strange idea at first, but if you have any space in your shower area, you can definitely put small shelves up here to maximize your space.
These shower shelves work best as a place to store whatever shampoos, conditioners, or body scrubs you use in the shower most often.
It gives them a permanent space to call home and drastically reduces the cluttery feeling they originally had just scattered around the shower. 
This is a great idea if you want your whole bathroom to look a bit cleaner and less chaotic.
4. Go For Elegant Vibes With Marble
Most people opt for wood or resin shelves, but if you want your bathroom to feel a bit more elegant and high-end, then you should definitely give marble shelves a try.
The beauty of marble shelves is while they do look quite high-end and expensive, you'll find that they won't break the bank to install at all. If you have a smaller bathroom, you will be spending even less again!
You don't have to spend loads of money to make your bathroom look elegant, and marble shelves are a great example of that.
5. Blend Your Shelves Into The Wall
If you're concerned about your shelves looking a bit bulky and cluttered, one of the best ways you can mask this is by painting the shelves the same color as your wall.
By blending them into the wall, your eyes won't be drawn to the spaces as much and it will create the illusion of your bathroom having more space than it actually does.
Even though this is just an aesthetic change, the shelves themselves will still be very practical and you can store whatever you want on them. 
6. Turn Your Window Space Into A Shelf
If you have a decent amount of window space in your bathroom, this will give you the opportunity to use that space as a storage unit.
Deep-set windows work especially well for this purpose because they are in essence already a shelf, so you won't have to do too much work to make them a bit more seamless.
If you don't have much window space and you're concerned about blocking the light out, just use this area for smaller items and keep the top half of the window free of storage, so you can get the best of both worlds.
7. Try Out Some Low Shelves
If you want to keep your bathroom feeling open and spacious, then low shelves are a great idea for you to try. Because they are below your eye level, you won't be drawn to look at them as much, so they won't be the main focus of the bathroom.
They are also great because they make things easier to locate and reach, so if you're a bit smaller, you won't have to worry about not being able to reach the top shelf with this design idea!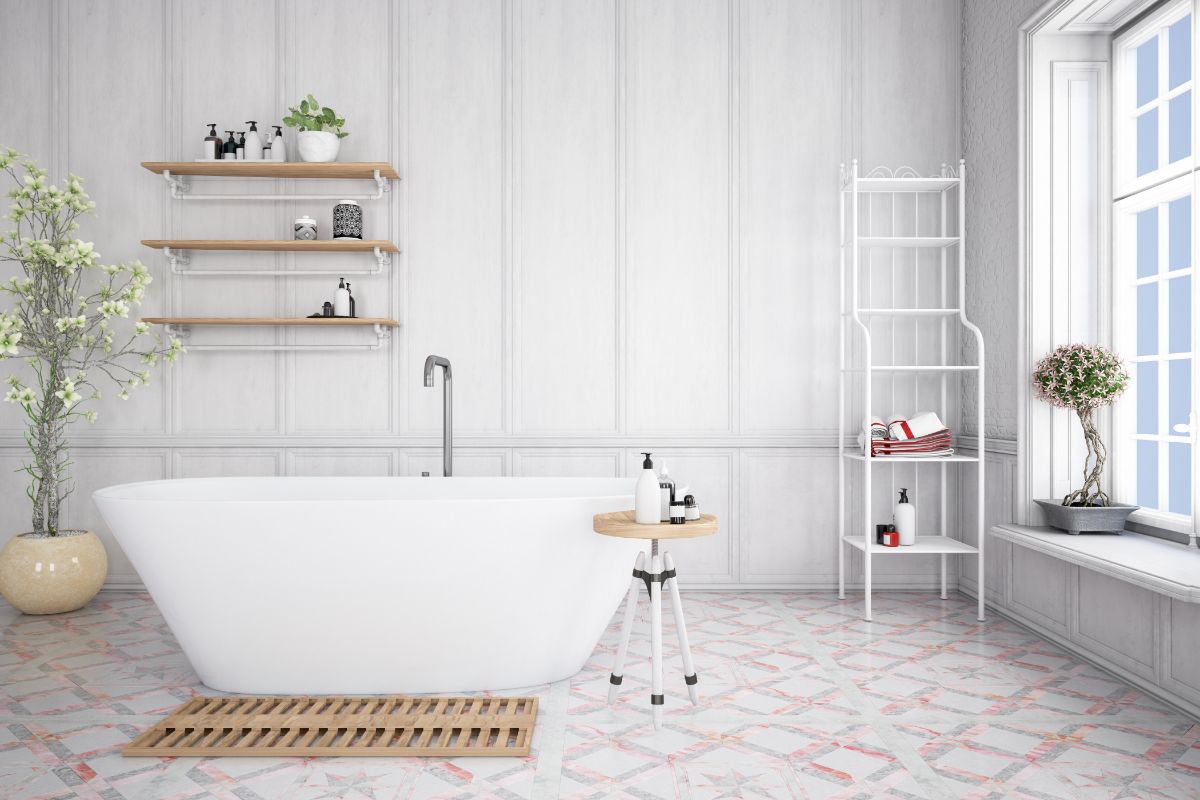 8. Be Unique With Ladder Shelves
Ladder shelves are still quite a new trend when it comes to storage spaces, but if you are interested in having a more unique shelving space, this could be exactly what you are looking for.
Ladder shelves are very eye-catching, so if you do want something that will act as a focal point but you want it to be interesting and unique, ladder shelves can really do the job well.
Because they are usually made out of wood, they give your bathroom a rustic and relaxing vibe, instantly calming you when you see them.
9. Light Up Your Shelves With LEDs
If you already have shelves installed but you feel like something is missing, then you should definitely try this LED idea.
Adding LED lights to the borders of your shelves will instantly improve the lighting conditions in your bathroom and give the whole room a beautiful bit of ambiance.
The LED lights are shielded by the shelves and only their glow can be seen, making this an incredibly seamless idea that looks absolutely fantastic. 
10. Take Advantage Of The Space Under Your Sink
Having shelves right underneath your sink is not only practical, but it also saves on space, and in a lot of cases, it can help you hide the storage completely.
If you opt for hidden storage space, you can install a beautiful unit underneath your sink that will look seamless with the rest of your bathroom. However, don't write off open storage space too soon.
You might think it will look cluttered underneath your sink, but when you pair it with the right storage items, it adds a bit of character to your bathroom. 
11. Invest In A Heated Towel Rack
If you like to have your bathroom towels on full display, then you may as well take advantage by using this heated towel rack idea!
Not only does it give your bathroom a bit more of an industrial feel and vibe, but it will also keep your towels neatly in one place, as well as warm and toasty for when you're done in the shower or bath.
This is a great way for you to maximize space while also making that space useful. 
12. Have A Go At Using Glass
Glass is another great way to blend your shelves into the wall and take the attention away from them. They also help minimize the bulky look that most shelves give off, and are especially good for smaller spaces.
You might think that glass is quite a fragile material to work with, but you'd be quite surprised to learn that it's actually incredibly durable, especially when it's used as a storage material.
This is why glass shelves are such a great option- you won't have to worry about replacing them any time soon. 
13. Turn Your Toilet Into A Shelf
Most people don't look at their toilet and think of it as a great space for design or storage, but you'd be surprised by how well this option works.
It's definitely not the most glamorous space to have a storage unit, but it's very practical, especially if your bathroom is a bit on the smaller side. You can get really creative with the space behind your toilet as well, so it will look good and fit in with the rest of your bathroom.
14. Have A Bit Of Fun With Decorative Shelves
You of course what your shelving space to be practical, but if you have a bigger bathroom, you should definitely try to have a bit of fun with it too.
Shelves that are purely used for decorative purposes can add a whole new dimension to your whole bathroom and can be a focal point that distracts from any undesirable areas.
15. Add In A Bath Rack
Back racks can be really fun and convenient if you have a bath. They are quirky and don't take up too much space, but they are still very practical.
Bath racks are great storage units to compactly store all your bathtime toiletries.
Conclusion
There are so many ideas out there that you can use for the shelving spaces in your bathroom. Try some of these ideas out today and see which ones work best for your own bathroom!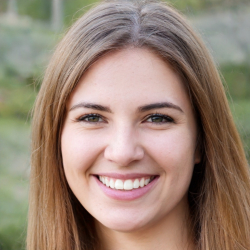 Latest posts by Maisie Park
(see all)