Storage space is always a hassle to find in any home, which is why you'll want to invest in a decent bathroom closet. But how can you get the right closet for your bathroom?
What options are out there for you?
Well, the answer is that there are plenty of options.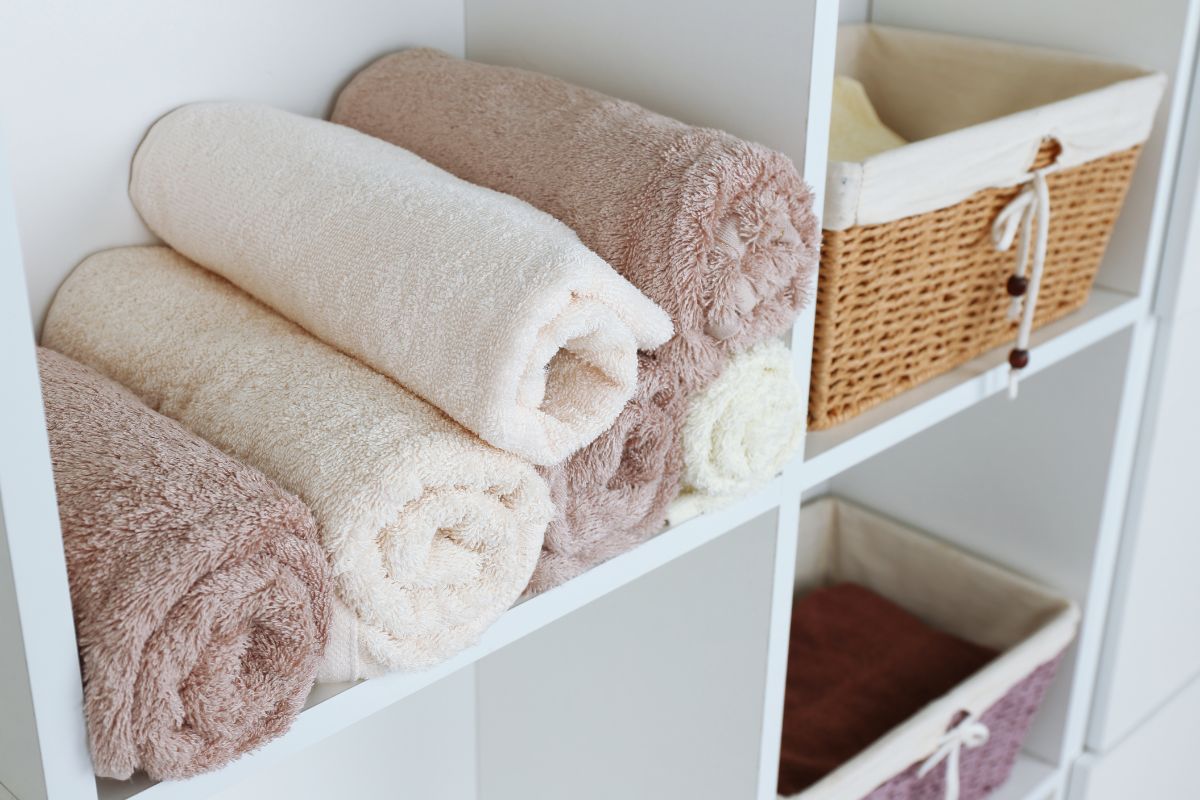 You can have a built-in closet that nobody will even notice or you can have an above-the-toilet closet or one with wide shelves to accommodate all of your towels and bathroom accessories.
However, this is just the tip of the iceberg when it comes to bathroom closet ideas.
You'll be surprised by how versatile and how stylish your closet choice can be. Why not see for yourself with our 15 bathroom closet ideas for your home?
15 Great Bathroom Closet Ideas
Built-In Bathroom Closet
Why have something that is freestanding when you can opt for a bathroom closet that fits snugly into the wall? You can use this space to house plenty of towels and even your soap dispensers.
The benefit of having a built-in closet is the fact that it will not move and will be able to bear a bigger load.
This is great if you have a lot of heavy towels and are struggling to find a freestanding unit that can take it all.
Bathroom Closet Doors
Having doors on your bathroom closet will be perfect for maintaining a neat and tidy look in your bathroom.
Quite frankly, if you have a lot of items on display, then your bathroom might look a bit too busy and cluttered.
Another great benefit of having doors is that you can stop a lot of your bathroom accessories from falling out. You can have many types of doors, from wood to glass-fronted to a metal and wood combo.
Deep Shelves
Are you struggling for storage space for all of your beach towels, spare bath mats and toiletries?
Well, we would recommend getting an open style of the closet with a lot of wider shelves that sink deep into the wall.
You can paint this a light color to create a brighter and more open design.
This is ideal if you want to open up more space in a cramped bathroom. You can also insert wire mesh to hold your soap dispensers and toilet roll.
Toilet Bathroom Closet
This is one that is great if you are wanting to save space by your might not have that much wall to work with. Because there is always space over your toilet, right?
This means that you can use the toilet and then open it to get some bathroom essentials.
You'll need to make sure that your bathroom closet does not stick out too much, as this might be a little invasive when you are using the toilet.
You can paint it any color you like to fit in with your bathroom decor.
Combination Bathroom Closets
You can mix up your bathroom closet to include drawers too. This will allow you to organize your space into a few distinctive areas.
Why not have one drawer for towels and have the main closet space for cleaning items?
The great thing about these styles of closets is that they can also look amazing, giving your bathroom that real regal feel.
You can also paint the front doors and the drawers different colors for that real eccentric vibe.
Rustic Closet Design
This kind of closet is ideal if you are looking for something that will fit in with a kind of wood or ornate tile aesthetic. If you leave the wood untreated, then it will give your closet an almost Swedish feel to it.
You can also enhance this effect with some steel handles will make the whole thing seem a lot sturdier. They could have a dark, ringed design that will make the whole closet look a little bit more gothic.
Under Sink Closets
The general perception of sink closets is that should go above and not below, however, why not?
This will allow for a more discreet style of storage. Your guests might not even notice it when it is hidden under the sink.
Try a wooden or handled design to give it that extra finishing touch. You can paint it white or decorate it with a swirl of colors if that is the kind of design that you are looking for.
However, due to the lowness of the sink to the ground, you might only be able to store a few smaller bathroom items.
Custom Closet Doors
When you are looking at closet doors, you'll want to make sure that they fit the style and the layout of your bathroom exactly.
This is where having that doors that open in the right direction will prevent your doors from getting damaged or scuffed.
You can also customize the color of your doors as well as the style of material that you are using.
If you are brave and confident enough to make the doors yourself, then you can try wood with a painted black design.
Modern Closets
This is something for a freshly renovated bathroom. This can come with wonderfully finished wood or varnished enamel that is waterproof and scratchproof.
A decent modern closet should create a brighter and cleaner look for your bathroom.
If you want your bathroom to look very cozy and even elegant, then you can't go wrong with some modern closets.
We would recommend having steel handles for your modern closets. You should also have detachable shelves so you can modify and accommodate more accessories.
Extendable Shelving
A lot of people have shelves that will extend outwards, which is perfect if you need to store lots of towels in a horizontal fashion. This is a great way of maximizing space and preventing any cross-contamination.
Extendable shelving is quite simple to build yourself, although we would recommend that you get a professional to install them properly.
You can have spring retractable shelves that will automatically extend as soon as you open your closet door.
Walk-In Closet
This is a great option if you are looking for something with plenty of room where you can have many items.
If you are someone with a huge bathroom where you can afford this space, then we would certainly recommend it.
You can even store clothing as well as towels and other bathroom accessories here.
Bathroom Closet Baskets
This is a very affordable way of creating more storage space in your bathroom.
They can be made from almost any material, although we would recommend wicker as it is very absorbent and will not break down over time.
Floating Closets And Cabinets
If you want a futuristic design for your bathroom, then you can't go wrong with floating closets and cabinets.
This is a great method of storing your towels and other accessories while leaving space under the floor for sweeping and bleaching.
See-Through Glass Doors
If you want something that is a little more ornate yet completely presentable, then why not opt for some glass shelving?
This way you'll be able to see what is in your closet without actually having to unpack everything to get a better look.
Corner Closets
Finally, we end with something a little bit leftfield, with a corner closet design that will really add an extra element of uniqueness to your bathroom.
This is perfect for bathrooms where you might really be struggling to find any floor space.
Frequently Asked Questions
What Should I Be Looking For In A Bathroom Closet?
You'll need to make sure that your bathroom closet doors are fixed properly to your cabinet itself. If not, they might hang off and look very unsightly or render the whole thing completely unusable.
You should also make sure that the whole thing is made from durable material and is marginally waterproof or at least kept away from the bath or shower.
What Is The Best Material For A Bathroom Closet?
A lot of people opt for wood for their bathroom closets, as this material is very pliable, water-resistant and will fit in with both wood and tiled decor.
However, there is no limit to the materials that you can use. You can have steel, ceramic or even stone for your bathroom closet.
Can I Make My Own Bathroom Cabinet?
Yes, if you have the tools, the talent and the patience, then there's no reason why you shouldn't be able to make your own bathroom closet.
All you'll need is some spare wood, although you might have to sand it down to get it to fit into your bathroom.
Conclusion
We hope that our bathroom closet ideas have helped you to decide which type you'd like to have in your home.
You'll need to make sure that there are plenty of shelves so you can lay out your towels without too much trouble.
You can also paint your closet after you have finished installing it. We would recommend it has doors to protect the contents inside.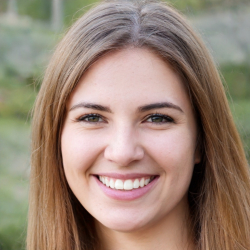 Latest posts by Maisie Park
(see all)