The focal point of a home is the living room. After a hard day, you can unwind there, spend time with the family, host guests, and do so much more.
Sometimes homes have peculiar architectural features that make it difficult to arrange furniture in the way you desire, such as small floor plans and weirdly shaped nooks.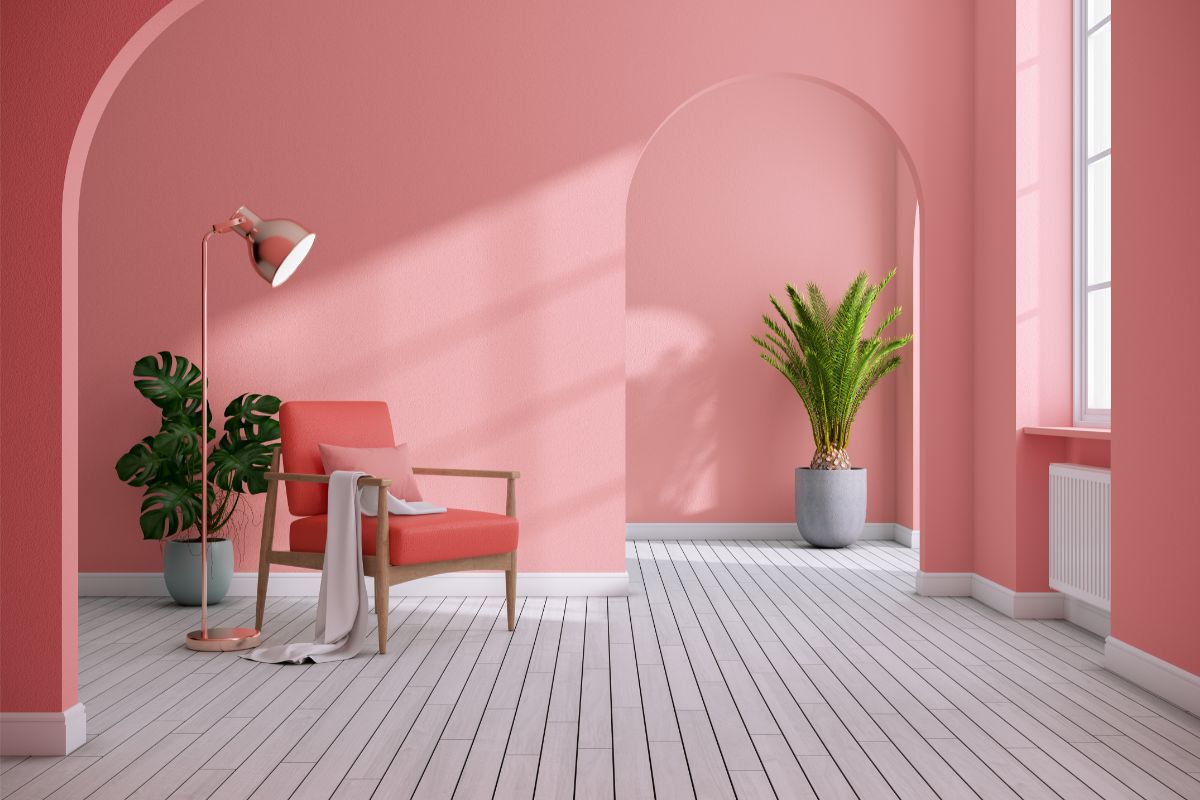 Fortunately, there is always a creative design solution for each area, regardless of its odd layout. The secret to decorating a living room with awkward furniture placement is to accept any structural irregularities and use them as inspiration for original design choices.
This article will explore several examples of unconventional layouts, along with our best advice and suggestions for using them.
1. Angled Fireplace
Despite becoming a more and more popular fireplace design, depending on the size of a living room, the angled design can occasionally look strange.
You might have trouble placing furniture around an inclined fireplace because the walls next to it are usually awkward.
Solution
There are countless possibilities for alternate room layouts because the corner fireplace need not be the major focal point.
Instead, you might use the television as the second main point, mounted on a nearby wall, and arrange the furniture so that it faces both of them to create a comfortable seating area.
2. Awkward Corners In Living Room
Do your living room's unusual corners and edges make it look unappealing?
It can be challenging to fit anything within or around them, which is occasionally caused by unequal wall lengths.
Solution
Consider adding a tall, fragrant houseplant to soften the effect rather than ignoring the odd corner.
If you prefer maximalist decor, plants can help fill voids and breathe new life into a place.
3. Columns In Living Room
Load-bearing columns in your living room are most likely there for structural support and cannot be moved.
Your living space can benefit from the dramatic appeal and instant statement that columns can add. While some are placed conveniently, others could be an annoyance in the middle of the room since they take up space.
Solution
Thankfully, columns can act as room dividers visually. They can mark the transitions between rooms in an open-concept living area or divide the foyer from the living room.
The columns can also be decorated with plants and wall art to improve their aesthetic appeal.
4. L-Shaped Living Room And Dining Room
Despite the fact that L-shaped rooms are very typical in many homes, placing the furniture in them might be difficult.
You might be unsure about which section is the living room and which is the dining room depending on the sizes of the spaces.
Solution
Typically, the dining room occupies the L-shaped space closest to the kitchen. The kitchen entry, though, may occasionally be accessible from both. In this situation, you should pick the wider area for your living room because it offers more room for furniture arrangement.
An L-shaped sectional is the best form of furniture for an arrangement like this. It can help fill the room and act as a partition between the living and dining areas.
5. Living Room With More Than One Entryway
A living room with two or more entryways may be limited in the amount of wall space that can accommodate furnishings. You must be careful in this scenario to avoid blocking the entrances with seating arrangements.
Solution
Since you can't put furniture up against the walls, centering it will make room around it and aid in directing those who use the space.
Area rugs can be used to physically create walkways and give the seating spaces a cozier feel.
6. Living Room With No Entryway
Some homes have a foyer or a small entryway that leads to the living room, but others do not. Instead, they might open up to the communal area right away.
It may be challenging to organize your entry and exit routine, including where to put coats and keys.
Solution
An entryway can be made and some storage space added with the help of furniture pieces, such as a slim console table placed along the back of a sofa.
The vacant space beneath the console table can be used for a shoe rack or decorative storage basket in addition to being designated for placing small belongings like keys, wallets, and cell phones.
7. Living Room With Slanted Walls
A-framed homes and those with vaulted ceilings have sloped ceilings as opposed to level ceilings, which frequently result in slanted walls in the living room.
Solution
Low-sitting couches and chairs near the wall's low portion will prevent anyone from hitting their heads on it.
Installing specialized storage options, such as bookshelves along the sloped walls or even adding a desk for a dedicated office, will help achieve a visual equilibrium of the wall space.
8. Living Room With Vaulted Ceilings
Vaulted ceilings can give the impression that a room is larger and more opulent since they extend onto the roof area.
Vaulted ceilings have the advantage of height, which lets in more natural light, and exposed beams, which lend rustic charm. However, higher ceilings can also work against you because the additional vertical space can detract from a room's aesthetic appeal.
Solution
Place artwork above eye level and install larger, longer lights to complement the height.
Additionally, you can find a local skylight contractor to add embedded windows as an extravagant finishing touch.
9. Open Concept Living Room
The living room space blends into the next with an open concept design, making it challenging to choose and arrange furniture properly.
Walls help define where furniture goes in sectioned-off rooms, but not in this arrangement. The advantage is that you can see the entire house, making it appear larger.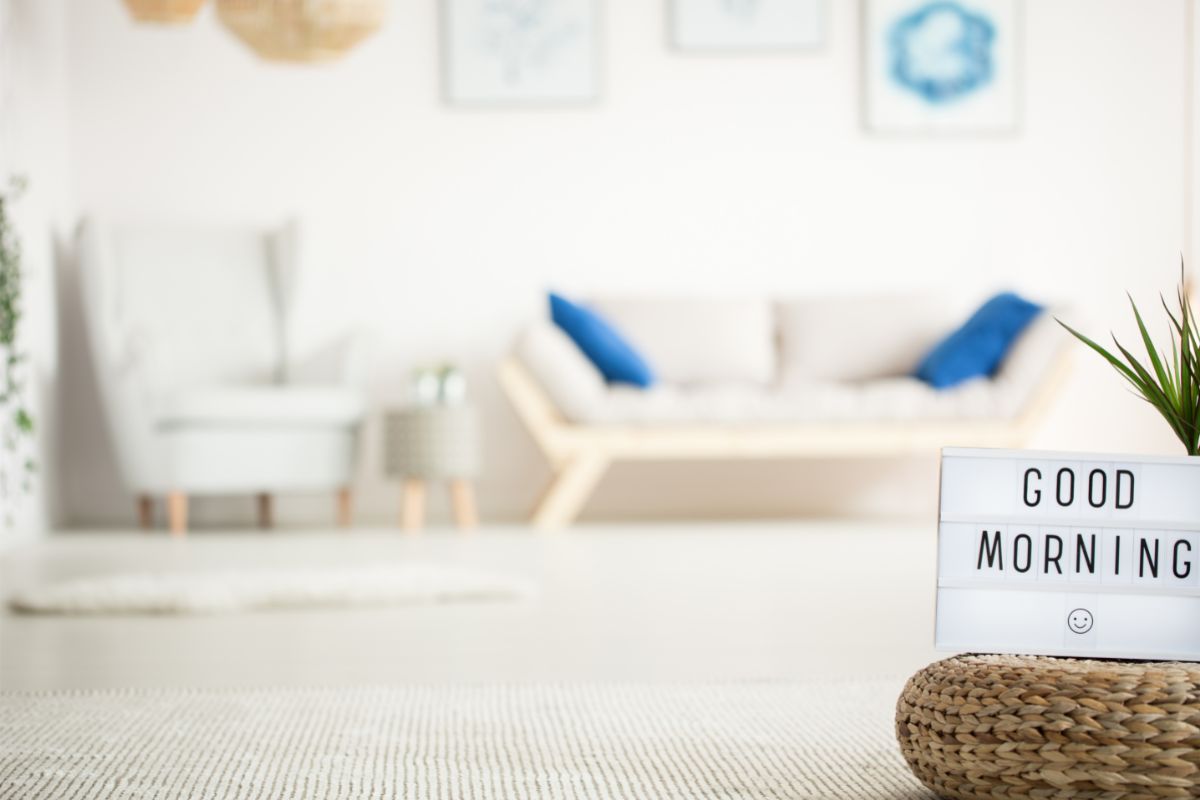 Solution
Zones will define the room's purpose and aid in selecting furniture and accessories.
Consider the spaces, such as an office or a play area for children, that you would like to see in your living room. You should use furniture to construct those zones and traffic flow.
Additionally, you can add area rugs and angled seating to visually divide each zone.
10. Recessed Wall In Living Room
A recessed wall that is intended for hanging a television or positioning an entertainment center is typically found in living rooms.
This could become problematic if the wall recess is too small for what you have or is placed in an awkward area of the room for seating.
Solution
Use that nook or alcove as a personalized storage area rather than a TV.
Wall shelves can be installed by a local carpenter, and you can use them to display items such as photos, books, baskets, and more.
11. Round Living Room
It can be challenging to design a spherical room because of its unusual shape.
Living rooms that are spherical have no angles, as opposed to typical flat walls, and the curved walls might make it difficult to put furniture against them.
Solution
You can arrange couches and armchairs around a round rug or table as the focal point of your seating space.
Additionally, think about moving the furniture toward the center of the space. This will create a pathway along the curving walls and give the impression of extra space.
12. Split-Level Living Room
The floor levels of a split-level home are staggered, with the living room being a step or two lower than the dining room, for example.
The split-level design helps hide the rooms' geometrical defects. A split-level living and eating area can, however, appear odd.
In between two and one stories, they can appear congested if not properly styled.
Solution
The functional spaces can be clearly identified with an unified design: one for entertainment and relaxation, and the other for quiet eating.
Select a focal point for each section and build from there to accomplish this. The ideal backsplash or statement piece can be chosen with the assistance of a local interior decorator.
13. Studio Apartment Living Room
Studio apartments lack definite spaces that separate sleeping from living and dining rooms since they are one huge room without interior walls. Even though there isn't enough square feet, you can make do with what you have.
The advantage of a studio layout is that you can plan ideas and see every inch of the space.
Solution
A partition can create a separate space and provide seclusion in a small room if you frequently have guests around. If you want to do it yourself, you can hang some curtains, add a foldable screen, or use a solitary bookshelf that serves as both a room divider and a storage option.
14. Tiny Living Room
A small living room typically doesn't have enough wall space or area to comfortably sit and move around, unless you live alone and rarely have people around.
Solution
By downsizing, you can embrace the compact area using inspiration from tiny houses. Choose loveseats, chairs, and smaller sofas rather than large, bulky pieces of furniture because they won't look crowded in a tiny room.
Loveseats with low backs and other furniture with skinny legs also give the impression that the space is larger.
15. Under-Stair Space In Living Room
If you have vacant space under your staircase, you can use this triangular crawl space for something more fascinating than a standard storage closet rather than ignoring the space.
Solution
You might be able to make the room into a cozy daybed if it's wide enough.
You can create a comfortable reading nook where you can unwind and curl up with your favorite book by adding a wall lamp and a few storage shelves.
Final Word
Even if you have an awkward living room, there is still hope for you to create a beautiful space with our amazing tips for interior design.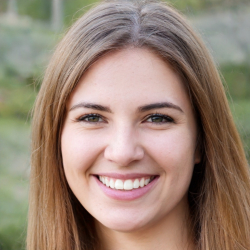 Latest posts by Maisie Park
(see all)