With strong lines and a bold design, the cathedral ceiling is a showstopper architectural choice.
Following the symmetrical pitch of the roof, cathedral ceilings are often seen as luxurious. They bring light and air to a space, and can open up a room. However, as an unconventional design choice, they can be controversial. Not everyone is a fan of the cathedral ceiling!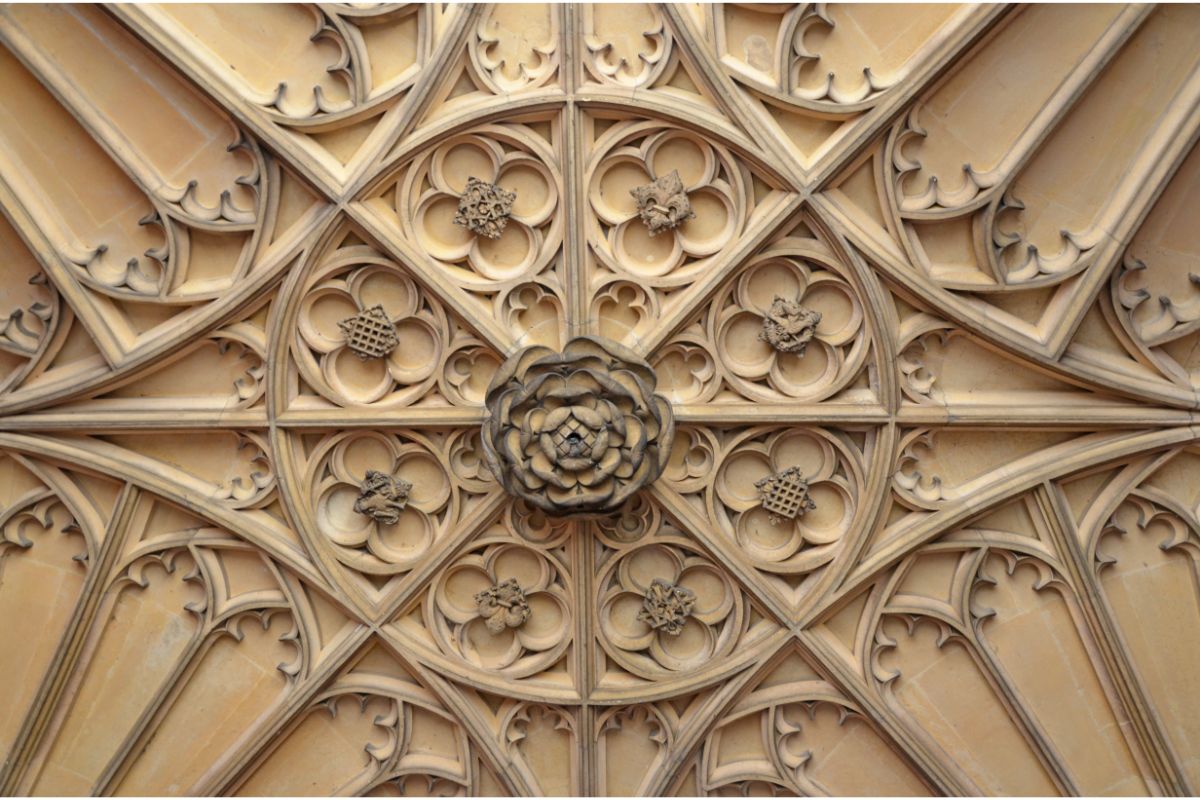 To help you decide if the cathedral ceiling is right for you, or how to decorate a cathedral ceiling in your home, take a look at this guide.
Are Cathedral Ceilings Out Of Fashion?
Cathedral ceilings are sloped ceilings that follow the pitch of the roof to a point. Symmetrical and parallel, cathedral ceilings add flair and visual interest to a room. Unsurprisingly, they resemble the pointed ceiling often seen in churches and cathedrals.
Cathedral ceilings aren't as common as the traditional flat ceiling, and because of this, they tend to stand out. When you enter a room with a cathedral ceiling, your eye will instantly be drawn upwards.
As such a strong design feature, cathedral ceilings can seem out of fashion. They require a little more thought and care when decorating than the traditional flat ceiling, because people will look at them more.
However, that doesn't mean the cathedral ceiling is outdated. With careful styling, a cathedral ceiling can look modern, attractive, and be the crowning touch to your room.
How High Are Cathedral Ceilings?
A cathedral ceiling is significantly higher than the standard flat ceiling. A flat ceiling is typically 8 or 9 feet, while a cathedral ceiling reaches from 12 to 25 feet at its highest point. Typically, a cathedral ceiling reaches 13 feet.
As cathedral ceilings are so much taller than the standard ceiling, they really open up a space. The strong lines and extra height of the cathedral ceiling make them a stand-out feature.
This can be an advantage, as a cathedral ceiling adds a touch of elegance and luxury to a room. However, this bold design choice can be tricky to style.
Styling Cathedral Ceilings
Cathedral ceilings can seem like an intimidating style feature — there's just so much space to decorate!
The long lines of a cathedral ceiling look excellent painted white. This will allow the light and air of the design to come through, and avoid the stuffy connotations of the pointed ceiling.
Use a clear and simple white to emphasize the long lines of your ceiling, and soften the design with plenty of natural fabrics in the room. Wood and wool will add a cozy touch that warms the space left by the cathedral ceiling.
Coastal and rustic materials look fantastic with a cathedral ceiling. The cathedral ceiling is a powerful statement, and the use of natural wood can offset the intimidating height.
Decorate your cathedral ceiling in wood paneling, and keep the rest of the room simple, to play on the dimensions of the space.
Alternatively, transform your cathedral ceiling into a statement piece. Cover in dark wood for a sleek and modern look, paint it gold to play with an art deco aesthetic, or use a printed wallpaper to really stand out. It's a big space, so it can handle a lot!
Finally, one of the best and easiest ways to style a cathedral ceiling is with a statement light fitting! Keep the ceiling simple with a clean white, and let all eyes go to the lighting.
Will A Cathedral Ceiling Add Value To Your Home?
High ceilings are highly desirable, and do add value to a home. A high ceiling opens up the room, adds light and air, and brings a touch of luxury. Because of this, you can often expect the cathedral ceiling to add value to your home.
However, cathedral ceilings are a bold choice, and they aren't to everyone's taste. Although they may add value, they can also limit the appeal to buyers. You can partly offset this by keeping the room neutral.
There are many advantages to a cathedral ceiling, and although they can be controversial, if the space is being wasted above a flat ceiling, a cathedral ceiling can really open up the room.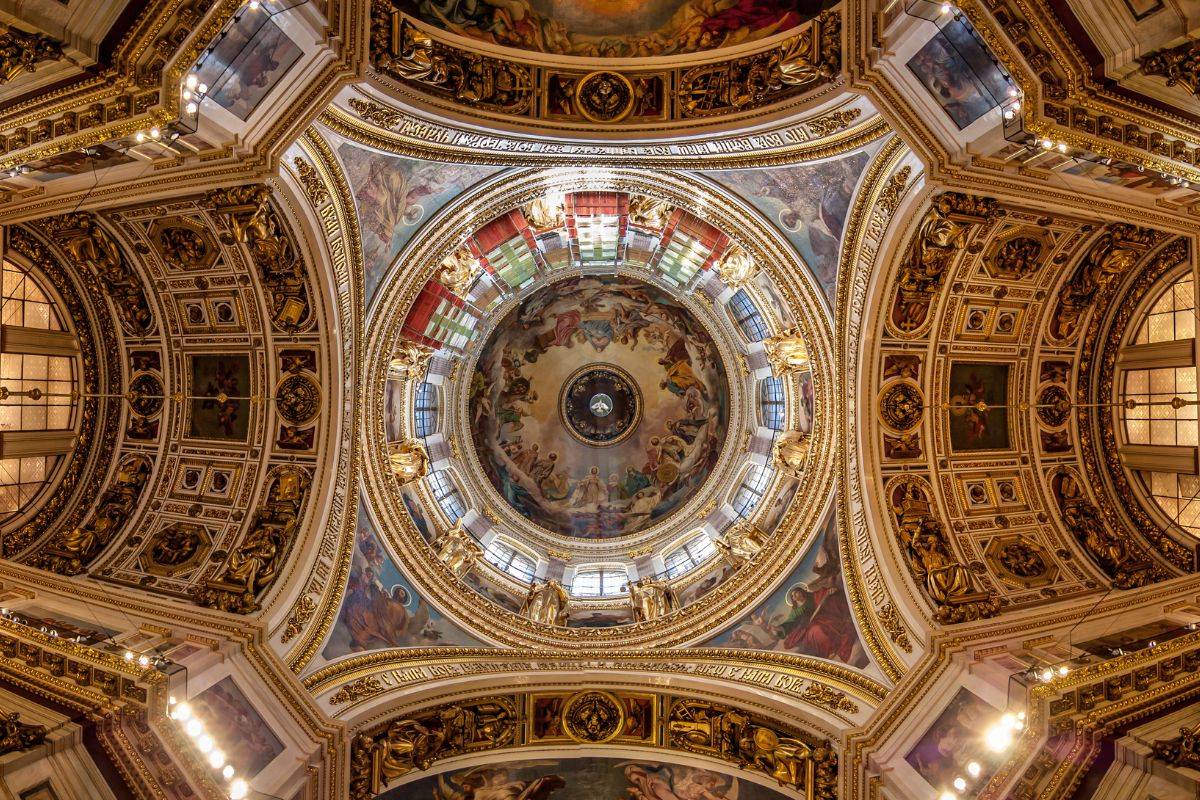 Vaulted Ceilings Or Cathedral Ceilings?
Vaulted ceilings and cathedral ceilings are often confused, but there are key differences between the styles. Both vaulted and cathedral ceilings slope upwards towards the roof, but while there are many types of vaulted ceilings, cathedral ceilings follow a strict design.
A cathedral ceiling follows the pitch of the roof, and is symmetrical and parallel to the roof. They're rarely arched. Vaulted ceilings can be arched, and they are within the pitch of the roof, rather than following it exactly.
Types of vaulted ceilings include barrel vaults, ribbed vaults, and fan vaults.
Potential Problems With Cathedral Ceilings
If you do choose a cathedral ceiling, be prepared for a few drawbacks. The problems of the cathedral ceiling are all related to the advantages of the cathedral ceiling: it's big, and it takes up space.
Cleaning a cathedral ceiling can be hard work, even a quick dust to remove the spiderwebs. When your cathedral ceiling needs painting, you might want to hire a professional, rather than taking on the job yourself.
The increased airflow of the cathedral ceiling can also be a drawback. On a hot day, it's hard to cool a room with a cathedral ceiling. And when it's cold, a cathedral ceiling is difficult to warm up. It's hard to create a cozy space in a room with a cathedral ceiling.
However, many of these problems aren't unique to the cathedral ceiling, and are applicable to all high ceilings.
Are Cathedral Ceilings Expensive?
Cathedral ceilings are expensive, particularly if it's being installed in your existing home. As a complex structure, cathedral ceilings often require difficult and pricey engineering. A cathedral ceiling can potentially cost up to $25,000.
It's cheaper to install a cathedral ceiling in the initial build, although it still isn't a budget choice.
Cathedral ceilings add light and luxury to a room, and can transform a standard space into a stand-out feature!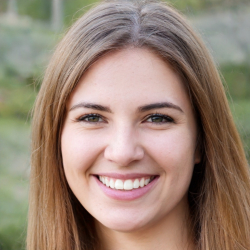 Latest posts by Maisie Park
(see all)